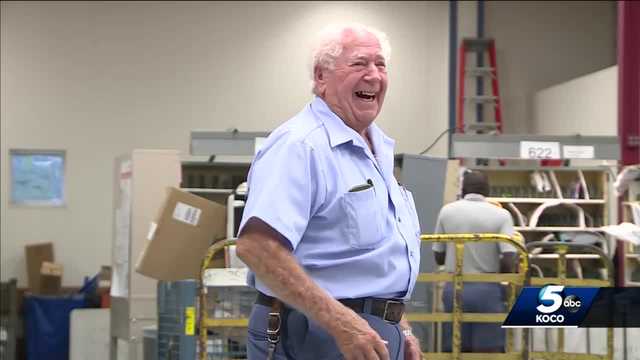 70 Years as Mail Carrier is a Celebrated Long Career Service Record
When you put 70 years into a career, basically two lifetimes in a job, that has to be acknowledged. For Johnnie Bell, his 70 years of work as a mailcarrier didn't go unnoticed. Having been stationed in Oklahoma City since he started at the age of 23, Bell has been loyally distributing and delivering the U.S. mail without a break in his employment. And the stories he can tell span more than a half century.
The Secret to a Long Service Tenure
Bell never had an attendance problem. He started when his pay was a minute $1.81/hour, and he never even thought about early retirement. As a result of his dedication, not only has Bell set a record for probably being one of the longest working employees in general, he now holds the title of the longest serving U.S. Postal employee in history, ever. That will be a bit of a challenge for anyone else to beat who wasn't already working on it decades before.
Bell can't complain. His worklife has been a steady clock, setting his pace and giving him purpose. And, even with plenty of celebration and cake, the man still feels the pull to get back to sorting the mail after his service celebration versus wasting time chatting. No surprise, Bell defines what the dedication of the U.S. mailman has been expected to be for all those years of his work.
The Secret to a Better Run Post Office?
Most folks ruminate that if the Post Office was filled with Johnnie Bells, the agency probably wouldn't have been going through as many of the operational and financial challenges it has had since the 1980s. It's a sense of dedication provided by one man that has set the pace and standard for others in the same workplace. Most of the other postal workers in the same station look up to Bell as the professor emeritus for mail delivery.
Eventually, Bell's postal career will come to an end; he knows this chapter is soon. However, for right now, he still has mail to sort, track by zip code and deliver. It keeps Bell going every day, helps him wake up in the morning, and it gives him a sense of accomplishment every evening when he clocks out. And in a day and age when e-mail, tweets, attached files and social media dominate communication, Bell still reminds all of us of the power of the simple, mailed envelope via the U.S. Postal Service.

A Boy Expected to Never Write Shows the World What 12 Fingers Can Do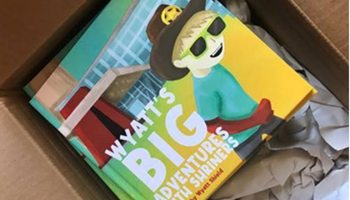 When Wyatt Shield was born, doctors immediately knew they had a developmental mutation case on their hands, no pun intended. The newborn boy was born with 12 fingers. Specifically, each hand came with an additional thumb. Technically known as thumb polydactyly, Wyatt was going to be able to live and function, but the use of hands for dexterity work like writing was going to be limited or none. Like many children with extra parts due to development mutations, Wyatt's extra thumbs were removed a year later thanks to the support and help of the Shriners Children's Hospital, located in St. Louis.
However, regardless of what the medical experts and doctors thought at the time, Wyatt wasn't keen on agreeing with their conclusion about his recovery. Instead, some five years later, Wyatt decided to become an author and write his first book. The story was about his experience at the Shriners' Hospital, from what he could remember, and what he was told about what occurred there to help him. Even more surprising, the book gained enough support to be published, and it's now in circulation.
The story of Wyatt's surgery trip covers all the different procedures he had to go through as well as his perspective of the doctors. It's a kid's view of the world clearly, and Wyatt wanted to show other kids not only could he prove medical experts wrong, but write a book doing so as well. His parents think Wyatt just rocks something huge. It's a classic outcome of what a child can pursue if he's not stopped first and prevented from achieving the "impossible."
The Shriner impact is a family thing for Wyatt and his parents as well. Wyatt's grandfather on his mother's side was a Shriner for a half century. Seeing the program give back personally to the family was a work effort coming full circle because of all the years of volunteering and support his grandfather provided Shriners before Wyatt was ever born. In the same vein, some of the profits from Wyatt's book sales will go right back to the Shriners, as Wyatt and his family wanted. It's a sense of paying forward for the next child that needs help like what Wyatt received for his hands.
And, as for Wyatt, he's off to his next adventure and challenge. His hands are doing just fine, and he's taking on new ideas for his next books as well.