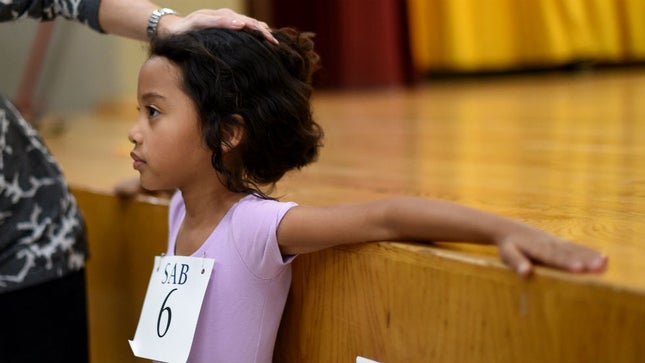 7 Things You Should Know About History Making Ballerina Charlotte Nebres
Charlotte Nebres is making headlines and history in New York City Ballet's 2019 Production of The Nutcracker
1. She's only 11 years old
Charlotte is eleven years old and the middle child of three. Her mother describes her as a "free spirit."
2. She has the lead in The Nutcracker, but she's not Clara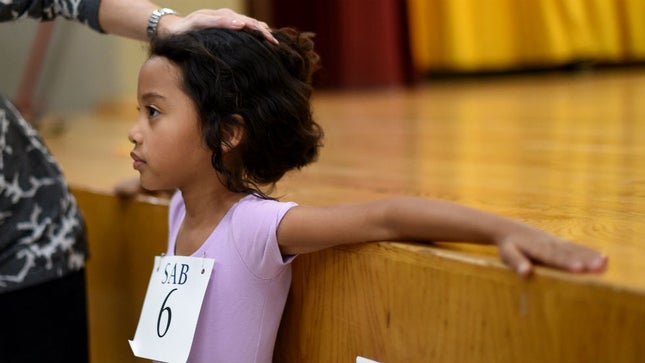 Unlike some other productions, New York City Ballet's annual production of The Nutcracker, the young lead who wakes the Nutcracker Prince is named Marie, not Clara.
3. She represents a variety of ethnicities
While Charlotte Nebres is being hailed as the first Black Marie to have ever been cast by New York City Ballet, she has a multiethnic background that shouldn't be oversimplified or erased. Her father's side of the family are people of Filipino ethnic origin and her mother's side of the family are people of Trinidadian descent, much like famed rapper Nikki Minaj. Nebres truly represents the American melting pot.
4. She's the first, but doesn't think she should be
Charlotte Nebres is making history and headlines as the first Black ballerina to be cast as the lead in New York City Ballet's The Nutcracker, but when the young ballerina found this news out, she was more than a little bemused. She told her mother, who related to The New York Times: "Wow. That seems a little late."
Perhaps this is because Nebres was born into an era where certain ballet barriers had already been broken by stars like Misty Copeland and Michaela DePrince, or maybe it's just that the young lady represents a future most people never foresaw, but either way, the young star still understands the importance of representation, especially in the arts. In fact…
5. Misty Copeland is her inspiration
When Charlotte Nebres was just six years old, Misty Copeland became another historic first when she broke barriers as the first African American Female to become a Principal Dancer with the prestigious and exacting American Ballet Theatre Company. Although Charlotte Nebres loves singing and being on stage in general, the ballet will always hold a special place in her heart. Seeing Copeland perform on stage, someone who, in Nebres' words "looked so much like her" was part of what inspired the artistically inclined little girl to pursue ballet in the first place.
Charlotte takes the need for diverse representation in ballet very seriously and knows that she is now a part of that representation. In fact, Charlotte Nebres is passionate about equal gender representation as well as racial and ethnic diversity.
6. She wants boys and girls to see themselves in her
In her recent interview, Nebres told The New York Times "There might be a little boy or girl in the audience seeing that and saying, hey, I can do that, too."
7. She's still a student
Even though she's been cast in a major role, Nebres is still a student currently enrolled in the American Ballet Academy. She has many years to go before she can become a choral dancer, principal or prima ballerina for any company. We look forward to many more years of watching this rising star continue to develop as a dancer and a role model!

Dog Trainer and Dog Groomer Get Married Accompanied By Their Best Friends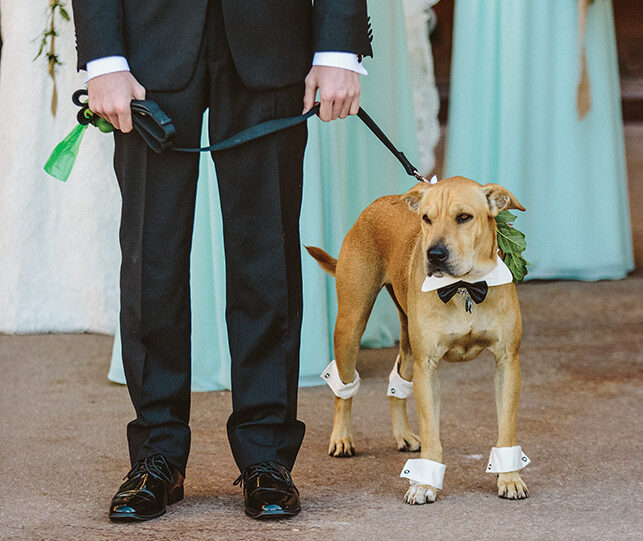 Weddings Are for Sharing With Loved Ones
When people get married, they spend one perfect day with their most loved friends and family. While many people only think about their human friends and family, there are a lot of people who could never imagine starting this important new chapter in their lives without their beloved pets. In fact, many people might have to admit, if they were being honest, that they loved their pets more than some of the relatives who came to the wedding, especially if they felt obligated to invite some relatives they rarely see and barely know.
Some People Already Spend Their Lives With Pets
Anyone who works full-time as a dog trainer or groomer already spends most of their working days with animals. They see dogs all day long, and they make the choice to do so because of many reasons. Working with pets is rewarding on many levels. Especially if you see the same dogs again and again, you form a close bond. Communicating with pets is therapeutic and generally far less stressful than dealing with humans. The people who work with dogs don't get sick of dogs and try to go home to a quiet house; they tend to have larger pet families than average.
A Dog Trainer and a Dog Groomer Tie the Knot
Paul and Annette Anthony are typical in that they work with dogs as a profession, and they have a large pet family. On the day they got married, their family consisted of 2 humans and 9 canines. Both Paul and Annette admitted that their pets were more to them than just fun — their beloved dogs also helped them get through rough times in their lives, including personal tragedies. Annette's German Shepherd Pesci is even an emotional support animal, helping her to deal with severe anxiety and depression. There was no way that their pets were going to be left out of the most important day of their lives going forward.
Canine Best Man
Paul's service dog Finn has earned his retirement. Finn has competed in over 40 events, earning titles and even setting records. He was also there for Paul when Paul developed PTSD after being at the scene of the deadliest plane crash in Pennsylvania's history. Finn was the one who helped with the proposal, giving Annette the ring with a note asking her to marry his dad. It was only fitting that Finn ended up being one of the best men at the wedding too.
A Family Affair
All 9 dogs walked down the aisle and stayed throughout the ceremony. Annette's dog Pesci even came to comfort her during the ceremony when she started to cry from happiness because he wanted to make sure his momma was all right. Whether you want to use your dogs in the ceremony as ring bearers, best men, or flower girls, or if you just want them to be present, it makes sense to have your pets help you celebrate such an important day in your life.