7 Things You Should Know About History Making Ballerina Charlotte Nebres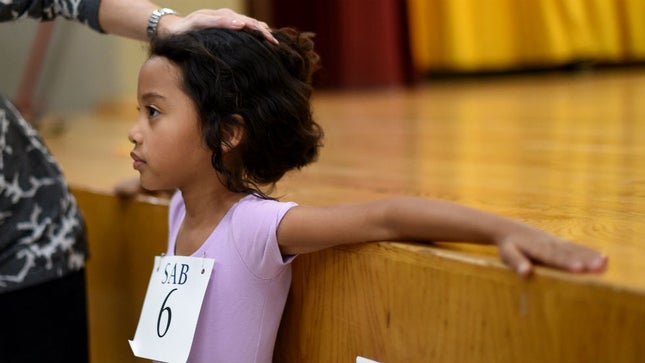 Charlotte Nebres is making headlines and history in New York City Ballet's 2019 Production of The Nutcracker
1. She's only 11 years old
Charlotte is eleven years old and the middle child of three. Her mother describes her as a "free spirit."
2. She has the lead in The Nutcracker, but she's not Clara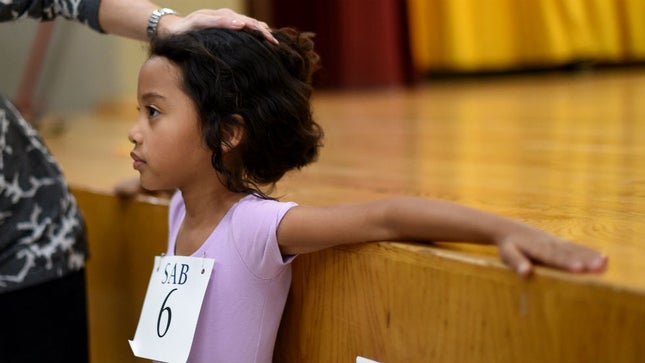 Unlike some other productions, New York City Ballet's annual production of The Nutcracker, the young lead who wakes the Nutcracker Prince is named Marie, not Clara.
3. She represents a variety of ethnicities
While Charlotte Nebres is being hailed as the first Black Marie to have ever been cast by New York City Ballet, she has a multiethnic background that shouldn't be oversimplified or erased. Her father's side of the family are people of Filipino ethnic origin and her mother's side of the family are people of Trinidadian descent, much like famed rapper Nikki Minaj. Nebres truly represents the American melting pot.
4. She's the first, but doesn't think she should be
Charlotte Nebres is making history and headlines as the first Black ballerina to be cast as the lead in New York City Ballet's The Nutcracker, but when the young ballerina found this news out, she was more than a little bemused. She told her mother, who related to The New York Times: "Wow. That seems a little late."
Perhaps this is because Nebres was born into an era where certain ballet barriers had already been broken by stars like Misty Copeland and Michaela DePrince, or maybe it's just that the young lady represents a future most people never foresaw, but either way, the young star still understands the importance of representation, especially in the arts. In fact…
5. Misty Copeland is her inspiration
When Charlotte Nebres was just six years old, Misty Copeland became another historic first when she broke barriers as the first African American Female to become a Principal Dancer with the prestigious and exacting American Ballet Theatre Company. Although Charlotte Nebres loves singing and being on stage in general, the ballet will always hold a special place in her heart. Seeing Copeland perform on stage, someone who, in Nebres' words "looked so much like her" was part of what inspired the artistically inclined little girl to pursue ballet in the first place.
Charlotte takes the need for diverse representation in ballet very seriously and knows that she is now a part of that representation. In fact, Charlotte Nebres is passionate about equal gender representation as well as racial and ethnic diversity.
6. She wants boys and girls to see themselves in her
In her recent interview, Nebres told The New York Times "There might be a little boy or girl in the audience seeing that and saying, hey, I can do that, too."
7. She's still a student
Even though she's been cast in a major role, Nebres is still a student currently enrolled in the American Ballet Academy. She has many years to go before she can become a choral dancer, principal or prima ballerina for any company. We look forward to many more years of watching this rising star continue to develop as a dancer and a role model!

Handicapped Puppy Befriends Flightless Pigeon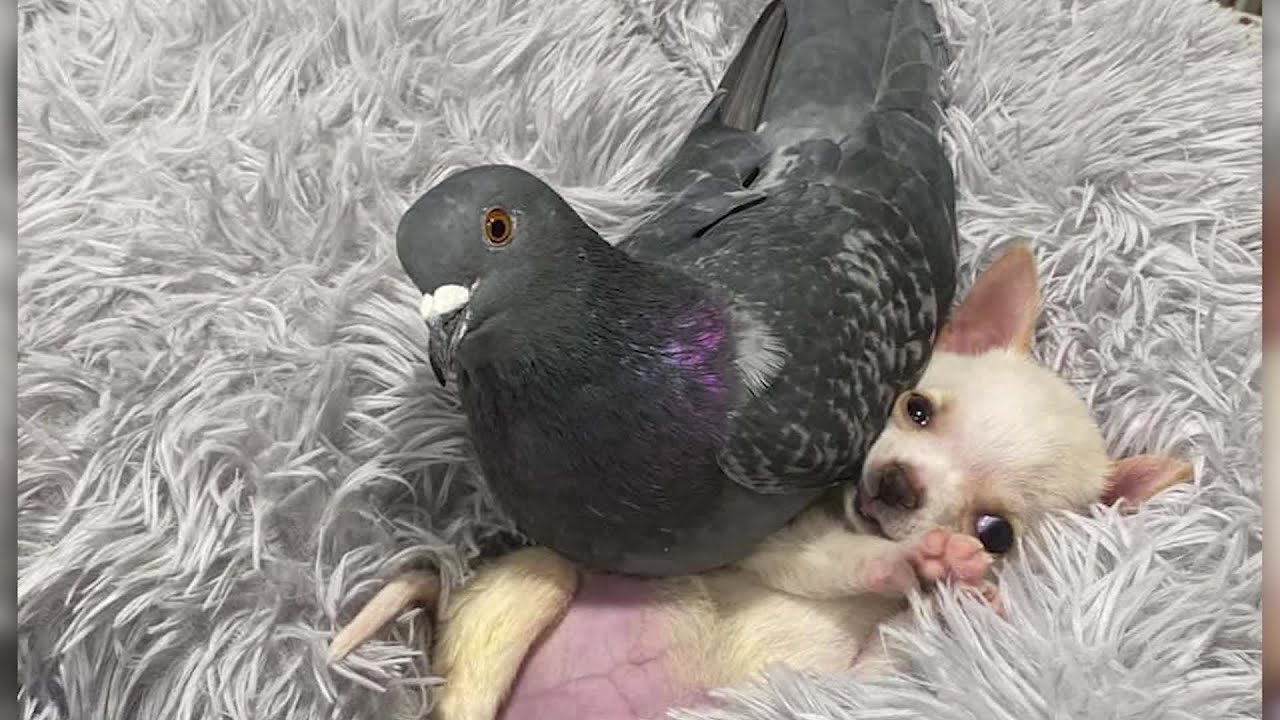 In Rochester, NY, Sue Rogers runs a non-profit called the Mia Foundation. The rescue organization rescues and rehabilitates animals who have birth defects or deformities and tries to find them a loving home. About a year ago, a pigeon was found unable to move in the parking lot of a car dealership. The pigeon was huddled and cowering on the ground. When a local wildlife rescue was called, they said the bird had neurological damage that caused him not to be able to fly. They thought that euthanization would be the best option for him.
Sue was having none of that. She stepped in and took the bird, who she named Herman, under her wing, so to speak. She made space for him in her shelter and kept him close where she could keep an eye on him. He liked to sit on a furry dog pillow and watch her work.
A couple months ago, a tiny Chihuahua was brought to the Mia Foundation. He was an infant, maybe a few months old, when his South Carolina breeders sent him to Sue. He's a teacup sized Chihuahua they named Little Lundy and he was born with spinal cord damage. Sue also determined that he was suffering from swimmers syndrome. Swimmers syndrome is a developmental deformity that causes the front and hind legs to be splayed out. This makes it almost impossible for Little Lundy to walk.
Although swimmers syndrome is thought to be untreatable, according to a few studies and an article in a veterinary journal, it can be treatable. With some physical therapy and at-home treatment, Little Lundy could live a long and happy life, which is exactly what Sue plans for him.
When Little Lundy arrived at the Mia Foundation he decided to get acquainted with his new surroundings and the other animals at the shelter. One particular encounter, created a friendship that has gone viral. Herman and Little Lundy, a puppy and a pigeon, are the unlikeliest of friends, but they have a lot in common. They both have trouble walking, or flying in Hermans case, and they were living in the same place. You could say, they were in the right place at the right time to become instant friends.
In the six weeks they have been together, Herman and Little Lundy have become inseparable. They do everything together, which is a lot of sleeping and snuggling. Mostly, with Herman sitting on top of Little Lundy, which doesn't bother him in the slightest. This friendship was so out of the ordinary that Sue had to document it. The viral sensation of the puppy and pigeon has brought attention to the Mia Foundation that was much needed. The rescue organization runs solely on donations to help cover the costs of taking care of the animals and for needed surgeries. So far, about $6000 was donated because of this unlikely friendship and over 100 adoption inquiries. Hopefully when they are adopted, they are able to stay together.