7 Things You Should Know About History Making Ballerina Charlotte Nebres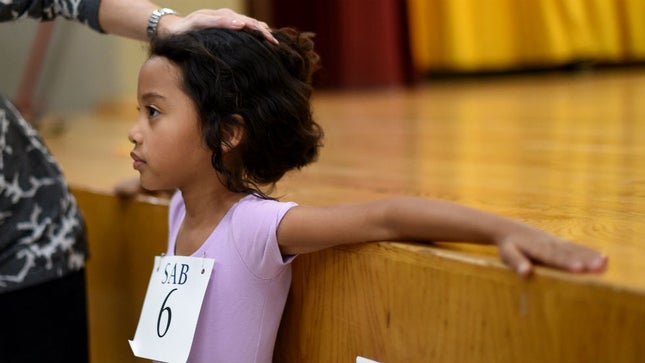 Charlotte Nebres is making headlines and history in New York City Ballet's 2019 Production of The Nutcracker
1. She's only 11 years old
Charlotte is eleven years old and the middle child of three. Her mother describes her as a "free spirit."
2. She has the lead in The Nutcracker, but she's not Clara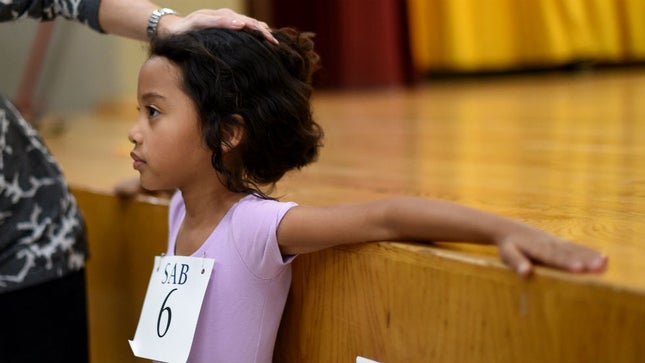 Unlike some other productions, New York City Ballet's annual production of The Nutcracker, the young lead who wakes the Nutcracker Prince is named Marie, not Clara.
3. She represents a variety of ethnicities
While Charlotte Nebres is being hailed as the first Black Marie to have ever been cast by New York City Ballet, she has a multiethnic background that shouldn't be oversimplified or erased. Her father's side of the family are people of Filipino ethnic origin and her mother's side of the family are people of Trinidadian descent, much like famed rapper Nikki Minaj. Nebres truly represents the American melting pot.
4. She's the first, but doesn't think she should be
Charlotte Nebres is making history and headlines as the first Black ballerina to be cast as the lead in New York City Ballet's The Nutcracker, but when the young ballerina found this news out, she was more than a little bemused. She told her mother, who related to The New York Times: "Wow. That seems a little late."
Perhaps this is because Nebres was born into an era where certain ballet barriers had already been broken by stars like Misty Copeland and Michaela DePrince, or maybe it's just that the young lady represents a future most people never foresaw, but either way, the young star still understands the importance of representation, especially in the arts. In fact…
5. Misty Copeland is her inspiration
When Charlotte Nebres was just six years old, Misty Copeland became another historic first when she broke barriers as the first African American Female to become a Principal Dancer with the prestigious and exacting American Ballet Theatre Company. Although Charlotte Nebres loves singing and being on stage in general, the ballet will always hold a special place in her heart. Seeing Copeland perform on stage, someone who, in Nebres' words "looked so much like her" was part of what inspired the artistically inclined little girl to pursue ballet in the first place.
Charlotte takes the need for diverse representation in ballet very seriously and knows that she is now a part of that representation. In fact, Charlotte Nebres is passionate about equal gender representation as well as racial and ethnic diversity.
6. She wants boys and girls to see themselves in her
In her recent interview, Nebres told The New York Times "There might be a little boy or girl in the audience seeing that and saying, hey, I can do that, too."
7. She's still a student
Even though she's been cast in a major role, Nebres is still a student currently enrolled in the American Ballet Academy. She has many years to go before she can become a choral dancer, principal or prima ballerina for any company. We look forward to many more years of watching this rising star continue to develop as a dancer and a role model!

Cat Takes a Ride Among the Boxes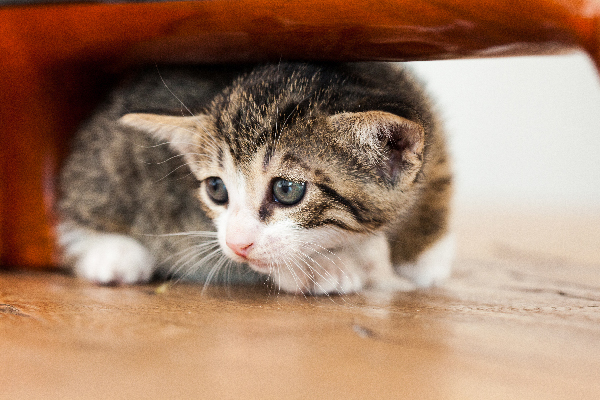 If you've ever owned a cat, you've observed the peculiar affinity cats have toward boxes. There are several reasons people love cats. They're affectionate, cute, soft and generally low-maintenance. For an average family cat, the monthly expense is approximately $100. You could lower that expense by replacing fancy cat toys and play-houses with empty cardboard boxes.
The comfort and security cats find from lounging in cardboard boxes went a little too far for Millie McMahon's adventurous cat Trixie. Trixie, like most cats, loves empty boxes. This worked out great for Millie when she was preparing to move from Boston to San Francisco. All the empty cardboard boxes around the house kept Trixie entertained and out from under foot while Millie packed her house.
As the moving truck retreated from Millie's driveway, Millie let out a deep sigh of relief. Only a few essential items remained, which Millie would pack in her car for her own trip across the country. Trixie was one of those "items", except Trixie was nowhere to be found. Millie waved it off as Trixie just being skittish about the packing and the movers, and her world being in disarray.
Trixie didn't show up the next day either. Or the next. Millie began feeling worried. She couldn't leave for California without her cat.
Meanwhile, traveling across the country in a moving truck, was Eddie. Eddie was no stranger to driving trucks. He found comfort in the humming of the wheels on the highway as he ambled along his route. He found it meditative.
Eddie lost his meditative mood on the second day of his drive. On day two he woke from his motel, showered, ate breakfast and settled into the driver's seat. Shortly after, as he rolled down the highway, he started to hear an odd squeaking noise. At first, he thought he was imagining the occasional soft mewing. By the end of the day he found it maddening. He ruled out engine issues after checking under the hood. He decided it had to be something in one of the boxes. The boxes, however, were too tightly and perfectly packed to unload and investigate. He'd have to just live with the unnerving noise.
Eddie finally arrived at Millie's new house and began unpacking his truck. At the back of the moving truck, among a shelf of blankets, shone a pair of glowing yellow eyes. Eddie was startled to see the eyes.He was even more shocked when the cat to whom the eyes belonged jumped from the blankets and onto Eddie's chest. Instinctively Eddie caught the cat and held him. This is the source of the three days' noise!
He held the cat as he walked to the cab of his truck, not knowing where the cat came from or what he was going to do. He just sat and looked at the cat, as the cat stared back at him, purring. He poured water into his coffee cup and thought how hungry this cat must be. He made a short trip to the corner market for some kitty food. As he opened the truck door, Trixie jumped out and ran quickly behind the building. Eddie couldn't see where the cat went.
Eddie returned to Millie's house to be sure it was secured, knowing Millie wouldn't be arriving for a few days. It was there that he spotted Trixie, sitting inside, in a sunny window!
Eddie called the number that Millie had given him, for use in the event of an emergency. Millie was relieved to hear that Trixie had been found. Eddie left enough food and water for Trixie. Millie could now embark on her own trip to California knowing that her cat was safe "at home".