7 Things You Should Know About History Making Ballerina Charlotte Nebres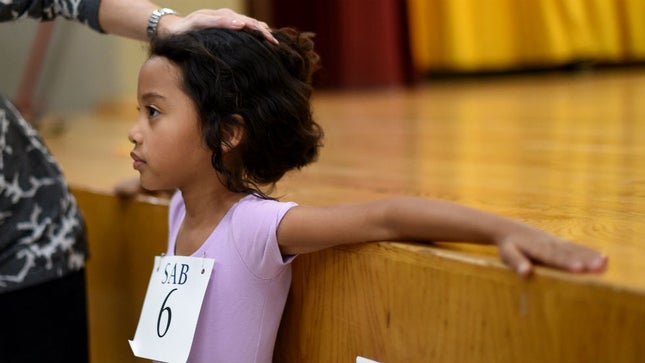 Charlotte Nebres is making headlines and history in New York City Ballet's 2019 Production of The Nutcracker
1. She's only 11 years old
Charlotte is eleven years old and the middle child of three. Her mother describes her as a "free spirit."
2. She has the lead in The Nutcracker, but she's not Clara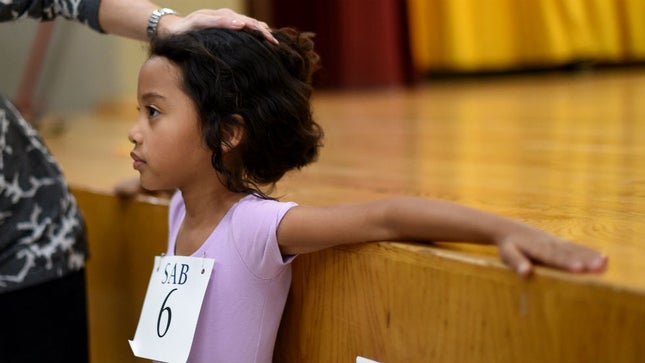 Unlike some other productions, New York City Ballet's annual production of The Nutcracker, the young lead who wakes the Nutcracker Prince is named Marie, not Clara.
3. She represents a variety of ethnicities
While Charlotte Nebres is being hailed as the first Black Marie to have ever been cast by New York City Ballet, she has a multiethnic background that shouldn't be oversimplified or erased. Her father's side of the family are people of Filipino ethnic origin and her mother's side of the family are people of Trinidadian descent, much like famed rapper Nikki Minaj. Nebres truly represents the American melting pot.
4. She's the first, but doesn't think she should be
Charlotte Nebres is making history and headlines as the first Black ballerina to be cast as the lead in New York City Ballet's The Nutcracker, but when the young ballerina found this news out, she was more than a little bemused. She told her mother, who related to The New York Times: "Wow. That seems a little late."
Perhaps this is because Nebres was born into an era where certain ballet barriers had already been broken by stars like Misty Copeland and Michaela DePrince, or maybe it's just that the young lady represents a future most people never foresaw, but either way, the young star still understands the importance of representation, especially in the arts. In fact…
5. Misty Copeland is her inspiration
When Charlotte Nebres was just six years old, Misty Copeland became another historic first when she broke barriers as the first African American Female to become a Principal Dancer with the prestigious and exacting American Ballet Theatre Company. Although Charlotte Nebres loves singing and being on stage in general, the ballet will always hold a special place in her heart. Seeing Copeland perform on stage, someone who, in Nebres' words "looked so much like her" was part of what inspired the artistically inclined little girl to pursue ballet in the first place.
Charlotte takes the need for diverse representation in ballet very seriously and knows that she is now a part of that representation. In fact, Charlotte Nebres is passionate about equal gender representation as well as racial and ethnic diversity.
6. She wants boys and girls to see themselves in her
In her recent interview, Nebres told The New York Times "There might be a little boy or girl in the audience seeing that and saying, hey, I can do that, too."
7. She's still a student
Even though she's been cast in a major role, Nebres is still a student currently enrolled in the American Ballet Academy. She has many years to go before she can become a choral dancer, principal or prima ballerina for any company. We look forward to many more years of watching this rising star continue to develop as a dancer and a role model!

Zookeepers Set Up Camera And Capture Pregnant Rhino Giving Birth Without Any Assistance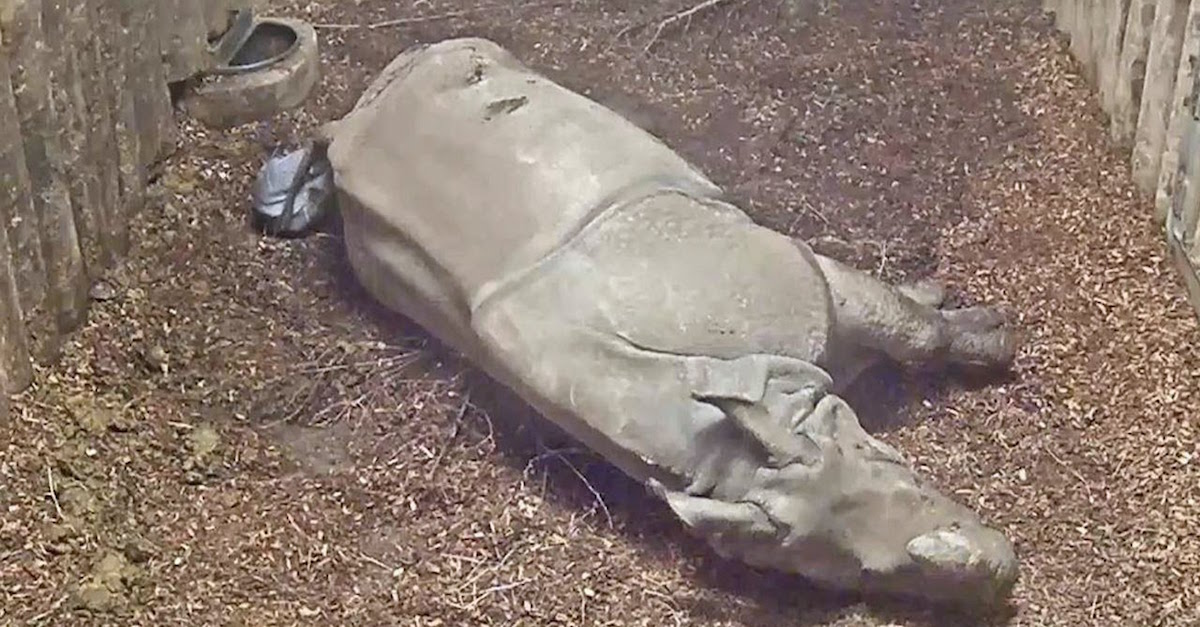 For a whopping sixteen months, Asha carried her baby in her womb. Asha, a rare greater one-horned rhinoceros, lives at the Chester Zoo in Cheshire, England. Luckily, her labor and delivery were much quicker than the gestational period was for her baby Rhino to come into the world.
After only about 20 minutes of labor, Asha successfully delivered a healthy male calf in the early morning hours on May 3, 2018, at her home at the Chester Zoo. The staff at the zoo were able to capture Asha's labor and delivery on video. The mama had an easy delivery on the floor of her enclosure and did not require assistance from the staff as she labored and brought her 132-pound baby boy. Once he is fully grown, Asha's son will balloon to an eye-popping two tons plus in weight!
Guests of the Chester Zoo were excited to visit the little rhino and his mama in their exhibit. Asha's baby is named Akeno which means "beautiful sunrise." Along with his birth, Akeno's first steps were also caught on tape along with snuggles with his 11-year-old mother Asha. They are a hit at the zoo and seem to be getting along well.
The staff at the well-visited zoo have been working towards keeping beautiful animals like Asha and baby Akeno together and better protected. One-horned rhinos are one-horned rhinos that are endangered at this point in a critical way and the staff is hoping the miraculous birth will not only attract visitors to the zoo but will draw attention to their work on this front. Animals like Asha and baby Akeno are the object of hunters who illegally poach them to be able to obtain their horns and sell them. There is a market for them as they are used in traditional Chinese medicine. A hunter can sell a single horn on the Asian black market for around $65,000 United States dollars. Even more offensive is the fact that wealthy hunters simply want the horns to hang on their walls and show off to friends as a status symbol of wealth and popularity.
According to a staff member of the Chester Zoo, not long ago there were less than 200 greater one-horned rhinoceros in the wild.
"They were hunted almost to extinction. Just in time steps were taken to protect them. Now there are about 2,600, but they still face threats in India and Nepal… it's important we do all we can to stop their numbers going down to critical levels again."
As the staff and many others work hard to fight against the illegally poaching of these beautiful animals, Asha and Akeno, who appears like he is dressed in a dark gray suit of armor, are enjoying their stay at the zoo and the many delighted visitors they come into contact with each day. The birth of Akeno on video has drawn more new visitors to the Chester Zoo and everyone seems to be happy with this new situation.