7 Things You Should Know About History Making Ballerina Charlotte Nebres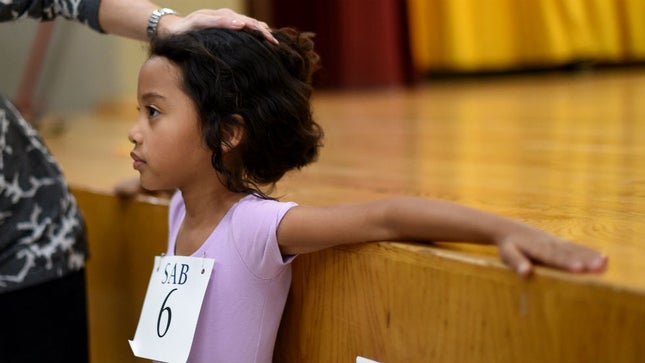 Charlotte Nebres is making headlines and history in New York City Ballet's 2019 Production of The Nutcracker
1. She's only 11 years old
Charlotte is eleven years old and the middle child of three. Her mother describes her as a "free spirit."
2. She has the lead in The Nutcracker, but she's not Clara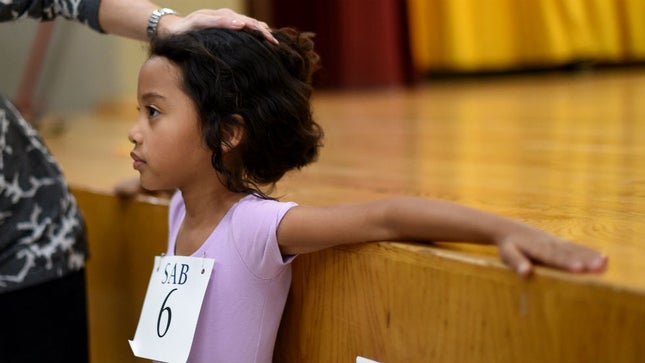 Unlike some other productions, New York City Ballet's annual production of The Nutcracker, the young lead who wakes the Nutcracker Prince is named Marie, not Clara.
3. She represents a variety of ethnicities
While Charlotte Nebres is being hailed as the first Black Marie to have ever been cast by New York City Ballet, she has a multiethnic background that shouldn't be oversimplified or erased. Her father's side of the family are people of Filipino ethnic origin and her mother's side of the family are people of Trinidadian descent, much like famed rapper Nikki Minaj. Nebres truly represents the American melting pot.
4. She's the first, but doesn't think she should be
Charlotte Nebres is making history and headlines as the first Black ballerina to be cast as the lead in New York City Ballet's The Nutcracker, but when the young ballerina found this news out, she was more than a little bemused. She told her mother, who related to The New York Times: "Wow. That seems a little late."
Perhaps this is because Nebres was born into an era where certain ballet barriers had already been broken by stars like Misty Copeland and Michaela DePrince, or maybe it's just that the young lady represents a future most people never foresaw, but either way, the young star still understands the importance of representation, especially in the arts. In fact…
5. Misty Copeland is her inspiration
When Charlotte Nebres was just six years old, Misty Copeland became another historic first when she broke barriers as the first African American Female to become a Principal Dancer with the prestigious and exacting American Ballet Theatre Company. Although Charlotte Nebres loves singing and being on stage in general, the ballet will always hold a special place in her heart. Seeing Copeland perform on stage, someone who, in Nebres' words "looked so much like her" was part of what inspired the artistically inclined little girl to pursue ballet in the first place.
Charlotte takes the need for diverse representation in ballet very seriously and knows that she is now a part of that representation. In fact, Charlotte Nebres is passionate about equal gender representation as well as racial and ethnic diversity.
6. She wants boys and girls to see themselves in her
In her recent interview, Nebres told The New York Times "There might be a little boy or girl in the audience seeing that and saying, hey, I can do that, too."
7. She's still a student
Even though she's been cast in a major role, Nebres is still a student currently enrolled in the American Ballet Academy. She has many years to go before she can become a choral dancer, principal or prima ballerina for any company. We look forward to many more years of watching this rising star continue to develop as a dancer and a role model!

These Hermit Crabs Will Blow Your Mind With Stunning Natural Ritual.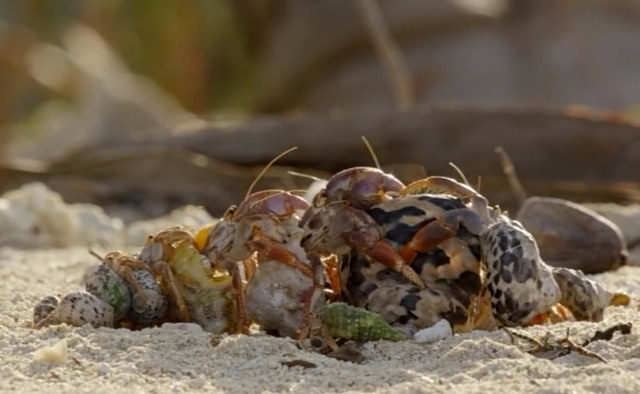 If you are like most people then you are likely fascinated with the ocean and all the creatures inside it. While we can talk forever about massive whales, scuttling squids, and scary sharks, we'd rather highlight a cute little crustacean known as the hermit crab. Now, you've likely heard of the hermit crab and, perhaps, you even know what it looks like. As a member of the superfamily known as the Paguroidea, hermit crabs manage to stand out all on their own. In fact, after learning about this natural ritual that hermit crabs complete, you might even want one of your own!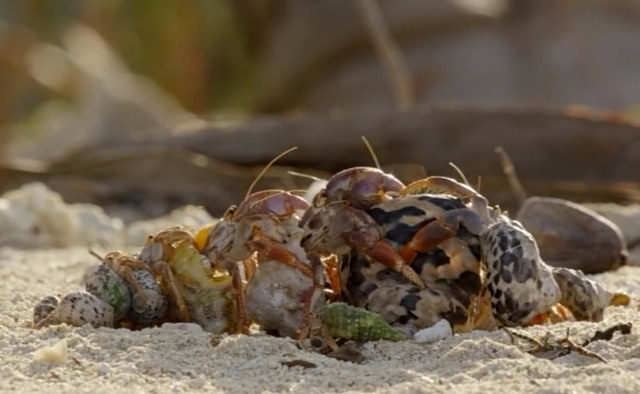 In a post shared on Facebook by a user named Melody Flowers, it was revealed that hermit crabs are always looking for bigger shells to live in. While you probably knew this already, what you didn't realize about this ritual is far more fascinating. According to the post, which has since been backed up by other scientific journals, hermit crabs like to line up next to shells that happen to be too big for them. Hermit crabs can wait for up to eight hours for another crab to come along and try the shell out. Why do these crabs wait next to shells that are too large for them? As it turns out, the first hermit crab is simply waiting for the second crab in line to discard its shell.
So we outlined a natural ritual that hermit crabs undertake when finding a new home. Why is this so fascinating? While you may have summoned up an image of two hermit crabs swapping shells, that isn't entirely accurate. As the second crab lines up behind the shell, more will come to follow. Before long, observers would be able to watch as dozens of hermit crabs all trade shells with one another to ensure that everyone has a comfortable home to live in. The smallest shell of the bunch gets left behind while the shell that started the queue will go to the largest hermit crab of the lot. That's pretty amazing, isn't it? The coordination and cooperation that these hermit crabs have to deploy is nothing short of impressive. If only humans could get along so well when it comes to making to sure everyone is comfortable and safe within their home.
Even though hermit crabs will work together in order to find homes, they are still a competitive species. Gastropod shells can become a limited resource due to a variety of natural and unnatural factors, such as climate change and pollution. When hermit crabs are of a similar size, they are more competitive and violent with one another. When hermit crabs vary dramatically in size, there are more resources available for every member of the group. Hermit crabs are a fascinating sort of creature because they can come in varying sizes with a lifespan ranging between 12 and 70 years. The next time that you see a hermit crab, make sure it has the perfect shell to call home. Maybe it will remember you a couple of decades later!