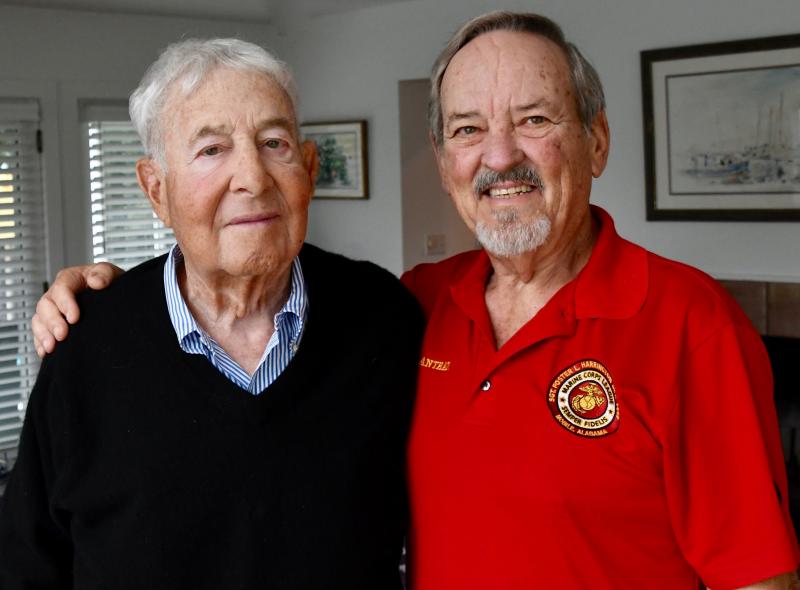 50 Years Later – A Vietnam War Surgeon Meets A Previous Patient
Mayer Katz has seen a lot in the world, and the Vietnam War was no exception. Like many in his time, he found his medical training critical for not just healing wounds, Katz was also essential at saving lives as well. That initial service was captured in more than just actions, however. As it turned out, Katz's work was also captured in photography.
The place was a city named Hue and the year was 1968. The location was a battlefield as U.S. marines were fighting a bloody battle to reverse the Tet Offensive and take back the city from the Viet Cong who had snuck in en masse the night before. It was ugly, house-to-house, close quarter fighting costing thousands of lives for every inch. Along with the soldiers, journalist photographers were risking their own lives capturing images. One of them turned out to be a wounded marine being given first aid on top of a tank, and the photograph was captioned as well, identifying the hurt soldier. As it turned out, however, Katz had worked on that particular marine.
Katz didn't know it right away. In fact, it took 50 years later for Katz to realize the connection while going through a vivid history book with the same photographs taken back in Hue. And, on the bottom of the particular one with the wounded marine on the tank, Katz saw the name in the caption: A.B. Grantham. That name rang a bell, and Katz went back to his medical records, meticulously kept for every surgery he worked on. And there it was, A.B. Grantham's surgery in the 22nd Surgical Hospital, at the Hue airbase on February 17 of the same year, 1968. Katz's records also had all of the medical details, functioning as a logbook of the surgery, just like he did for every other one performed before and after.
Grantham remembered the wound he got in Hue. In his own words, the bullet went in him with the same sensation as a red-hot poker being stabbed in his chest. Grantham's fortune was crafted by the fact that he had fellow marines right next to him that could drag Grantham to safety and first aid. Using whatever was available, cigarette wrappers, napkins and leftover bandages, they plugged the wound and kept Grantham's critical blood flow in his body more than was leaking from the wound. That initial work kept Grantham alive long enough to get to the Hospital, and that's where Katz did his magic. A captain at the time, Katz didn't always save every soldier that came his way, but Grantham was going to be a point on the right side of the picture.
Katz also had the benefit that his patient was in top form and health too. That typically makes a difference in trauma recovery as well. It took hours, 10 blood units, and part of a lung, but Katz was able to save Grantham. The marine went on to live, get married, have kids, get divorced, get married again and start a business. And he survived PTSD as well from the war. Katz gave Grantham that chance to keep going.
Long story short, the photograph from 50 plus years earlier ended up connecting them again. Katz's daughter reached out the photographer, who then connected Katz and Grantham. As the marine put it, Katz was finishing a surgery followup, just a few decades later. Today they give each other garbage about their favorite football teams, which is probably a lot better than trading bullets and bandages.

Salton Sea's Lithium Bonanza: A Boost for Electric Vehicles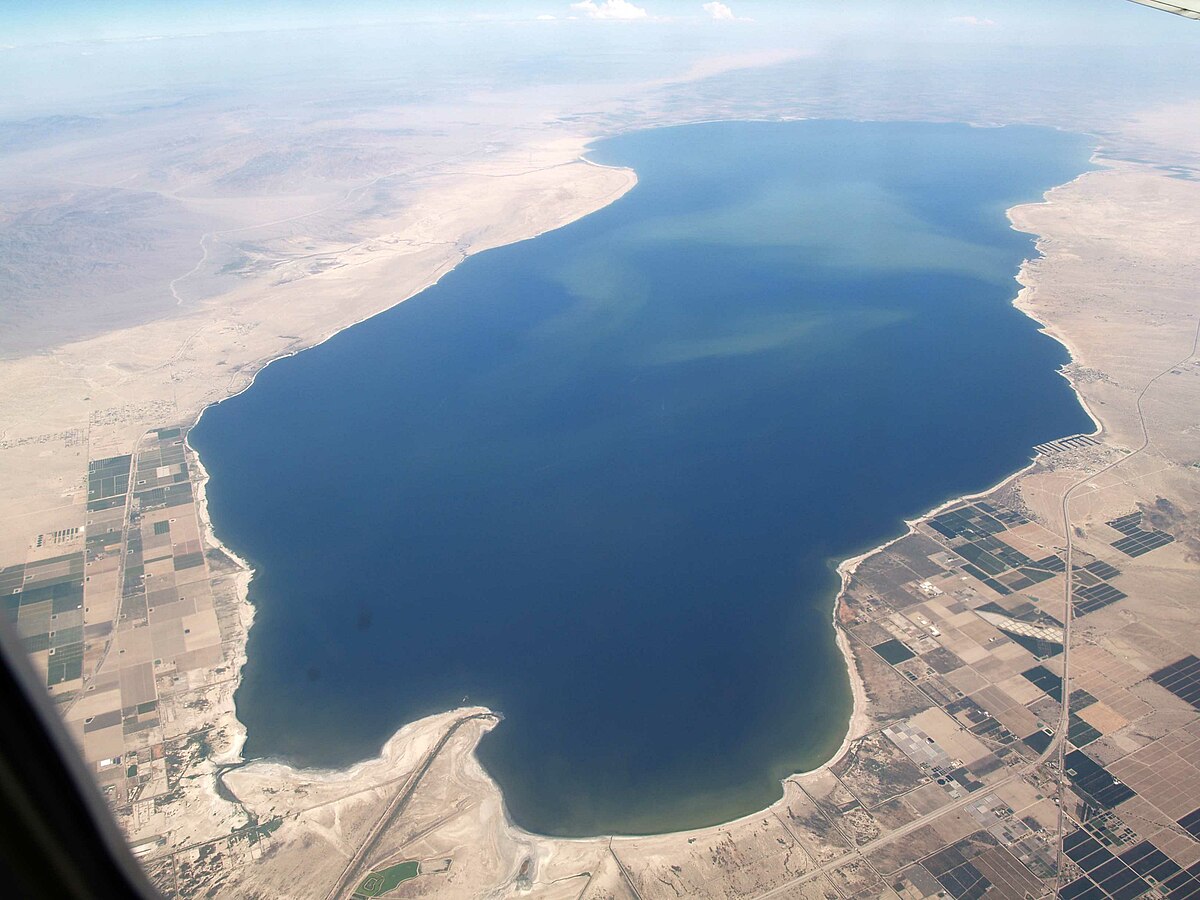 In a surprising turn of events, the Salton Sea in California, one of the largest lakes in the state, is making headlines for holding more lithium – a key component in electric vehicle batteries – than previously estimated. This newfound source of "white gold" beneath the lake's southern end presents a significant opportunity for the electric vehicle industry.
Recent federal analysis, led by researchers at Lawrence Berkeley National Laboratory, has unveiled a hidden treasure beneath the Salton Sea's surface. Deep in the hot fluids beneath the lake's southern region lies a reservoir of valuable lithium, a mineral essential for manufacturing electric vehicle batteries. The analysis suggests that a whopping 18 million metric tons of this precious resource could be extracted from the underground pool, separate from the lake's surface.
Termed as "white gold" due to its crucial role in powering electric vehicles, lithium is in high demand as the world shifts towards sustainable transportation. Alex Prisjatschew, an engineer with the U.S. Department of Energy, which funded the analysis, revealed that this estimate is the first public documentation of the potential lithium bounty at the Salton Sea. The projected 18 million metric tons could translate to approximately 382 million electric vehicle batteries.
The revelation that the Salton Sea holds such a substantial lithium reserve is groundbreaking for the electric vehicle industry. With fewer than 300 million cars and trucks registered in the United States, the potential to produce over 380 million electric vehicle batteries is indeed a game-changer. This discovery brings new hope for meeting the increasing demand for lithium as electric vehicles become more prevalent and critical in the effort to reduce carbon emissions.
The availability of vast lithium resources at the Salton Sea not only promises economic benefits but also contributes to environmental sustainability. As electric vehicles gain prominence in the transportation sector, a reliable and domestic source of lithium is crucial for reducing dependency on foreign markets and ensuring a stable supply chain.
The Salton Sea's unexpected role as a significant lithium reservoir marks a new chapter in the transition to cleaner and greener transportation. With ongoing advancements in electric vehicle technology, the newfound abundance of lithium provides an optimistic outlook for the industry's growth. As researchers and companies explore ways to extract and utilize this "white gold," the Salton Sea could emerge as a key player in shaping the future of sustainable transportation.