4 Ways Your Dog Can Help You Be Healthier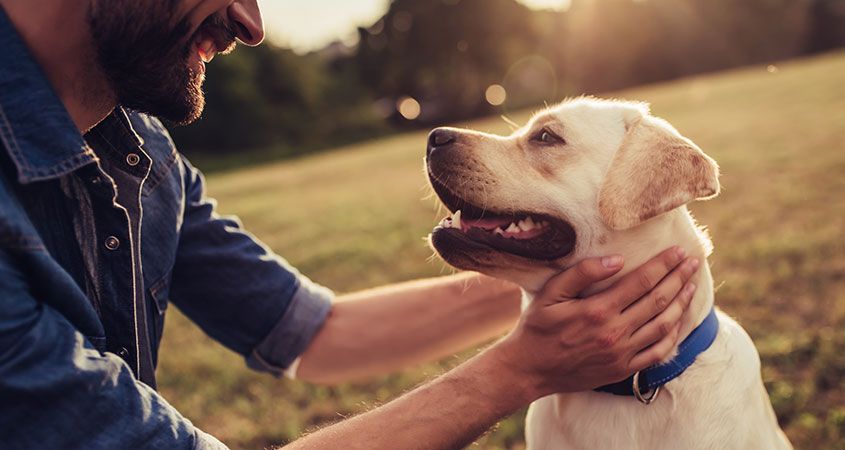 Whether you're a dog owner or volunteering your time to take care of orphaned dogs, hanging out with these four-legged friends can do a lot for your health and your well-being. Here are five ways your dog can help you be healthier.
1. Keep you fit and active. When you have a dog, you are encouraged to put on some sneakers and hit the pavement on a daily basis. Dogs need to go outside to complete their business, and it's also a chance for them to experience the world around them. For humans, you will be receiving regular exercise. Health experts recommend that adults get anywhere between 2 and 3 hours of moderate exercise per week. Taking your dog on regular excursions can help fulfill that.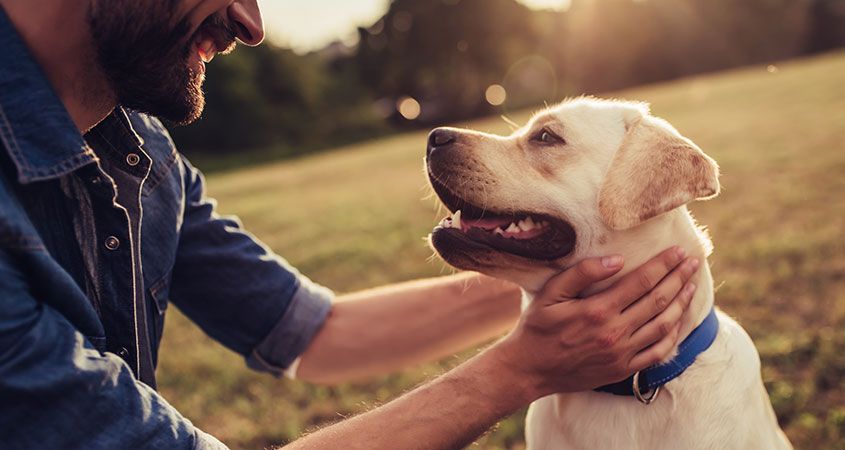 2. Weekend hikes. Dogs evolved from wild animals into the domesticated friends that we have today. You can take your dog on long hikes that will keep you and your pup happy, help you burn extra calories, as well as improve your heart health.
3. Sharing food. While your dog's diet should mainly consist of the appropriate dog food, there is some human food that you can share. You can make some of your pet's favorite food at home using healthy ingredients that include meats, whole grains, and certain nut butters. Buy some for yourself and you have something in hand to prepare a meal for you and your dog.
4. Mental health matters too. Most pet owners are clear about the immediate joys that come with sharing their everyday lives with a dog companion. However, you might be unaware of the mental health benefits that can also accompany the pleasure of having a furry friend. Pets, especially dogs, have evolved to become acutely attuned to our behaviors and emotions. Dogs may not be able to understand the words you are saying, but they can interpret your tone of voice, gestures, and body language. Dogs can help reduce anxiety, stress, and ease loneliness. As mentioned, dogs help us exercise, stay playful, and interact with the outdoors during long walks and excursions. Caring for a dog can help children grow up to be more mindful of the responsibilities and feeling more secure about themselves.
Studies have shown that dog owners are less likely to suffer from depression, will experience lower blood pressure, and playing with your dog can elevate levels of dopamine and serotonin.
Man's Best Friend, Except When It's Time for the Weather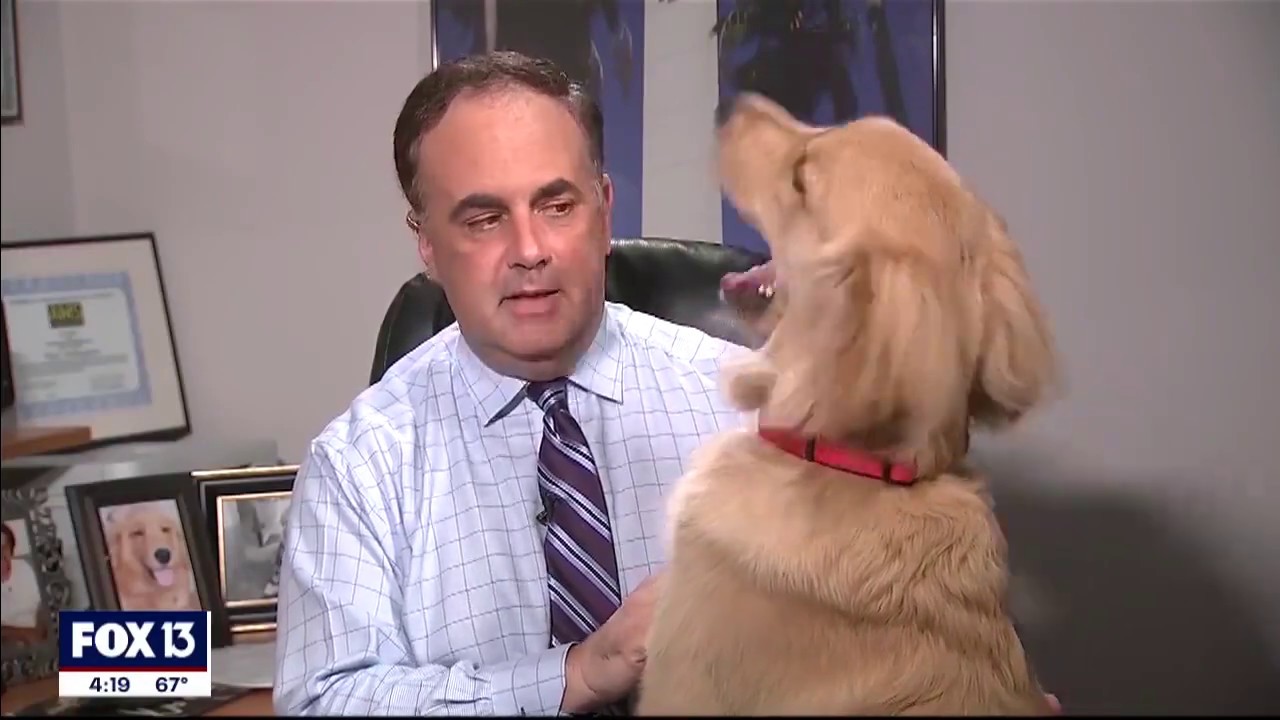 Working from home these days comes with a number of new challenges and risks that most never expected to deal with in their careers. But when the computer camera or conference video is placed in one's private accommodations, all sorts of issues can pop up that folks normally don't deal with in the office setting. Everything from what kind of photos, art or prints one has in the background to their furniture in a personal room to everything else the home is shared with becomes potentially exposed. And in the case of a particular weatherman trying to provide his meteorologist work online, man's best friend can be a notable interruption.
Paul Dellegato regularly works as meteorologist for Fox 13 based in Florida. However, like many others, Paul had to figure out in short notice how to relocate his work and his broadcast to his home to maintain social distance and health safety. While the access to his work networks and computer setups wasn't too hard, the readjustment to a home office and presentation place for his work took a bit of additional thinking. He had to pick a place in the house that would be free of distractions, walk-in surprises, problematic backgrounds, and not be invasive to his own home as well. What Paul didn't count on was that his own extended family might end up being the real disruption to Paul's broadcast.
In the clip provided, Paul is working as usual on his life TV broadcast and covering the weather for the day and the next few days' expectation. As he's going through the details and the changes in high and low pressures as well as the temperature predictions, someone doesn't want to let the weatherman continue. Paul's golden retriever, Brody, has decided to be a gate crasher and literally jump up in Paul's face and personal space. No matter how much Paul tries, his dog just keeps being persistent for his master's attention. Chances are the dog is probably hungry for dinner and is making a point about it. Doing so, however, Paul's dog is not only making a presence on the screen, the canine is goofing up the weather graphics on the nearby computer, making a ton of noise, and showing how useless it is for Paul to try to and stop the chaos. The audience loves it and Brody, and Paul's dog became the new digital mascot for Fox 13.
The weatherman's crisis resonates with all of us. We're all going through a big disruption, trying to reconstruct our professional work lives from home all over the country. So, to find a bit of humor in Paul's online dilemma with Brody provides a cathartic effect, helping us all find some humor and a bit of lightness in watching. Once you watch the show clip, you'll understand why Paul's situation went viral so fast.
Things didn't turn out bad for Paul. He earned big commendations for how patient he was able to stay under duress from Brody and the dog's insistent interruptions of his weather show. And it was clear Paul loves his furry buddy. So, the feeling now is the heck with the weather maps. How Brody behaves on camera will indicate if tomorrow will be a good weather day or otherwise.