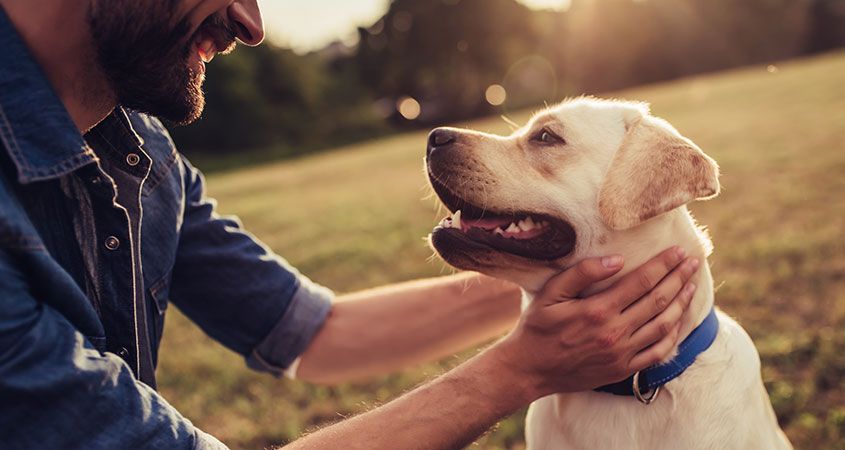 4 Ways Your Dog Can Help You Be Healthier
Whether you're a dog owner or volunteering your time to take care of orphaned dogs, hanging out with these four-legged friends can do a lot for your health and your well-being. Here are five ways your dog can help you be healthier.
1. Keep you fit and active. When you have a dog, you are encouraged to put on some sneakers and hit the pavement on a daily basis. Dogs need to go outside to complete their business, and it's also a chance for them to experience the world around them. For humans, you will be receiving regular exercise. Health experts recommend that adults get anywhere between 2 and 3 hours of moderate exercise per week. Taking your dog on regular excursions can help fulfill that.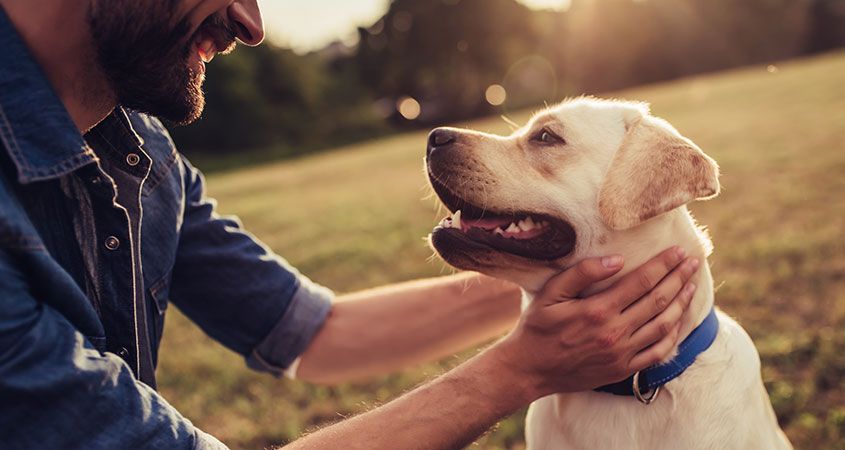 2. Weekend hikes. Dogs evolved from wild animals into the domesticated friends that we have today. You can take your dog on long hikes that will keep you and your pup happy, help you burn extra calories, as well as improve your heart health.
3. Sharing food. While your dog's diet should mainly consist of the appropriate dog food, there is some human food that you can share. You can make some of your pet's favorite food at home using healthy ingredients that include meats, whole grains, and certain nut butters. Buy some for yourself and you have something in hand to prepare a meal for you and your dog.
4. Mental health matters too. Most pet owners are clear about the immediate joys that come with sharing their everyday lives with a dog companion. However, you might be unaware of the mental health benefits that can also accompany the pleasure of having a furry friend. Pets, especially dogs, have evolved to become acutely attuned to our behaviors and emotions. Dogs may not be able to understand the words you are saying, but they can interpret your tone of voice, gestures, and body language. Dogs can help reduce anxiety, stress, and ease loneliness. As mentioned, dogs help us exercise, stay playful, and interact with the outdoors during long walks and excursions. Caring for a dog can help children grow up to be more mindful of the responsibilities and feeling more secure about themselves.
Studies have shown that dog owners are less likely to suffer from depression, will experience lower blood pressure, and playing with your dog can elevate levels of dopamine and serotonin.
The Ockendon Solar Farm's Remarkable Transformation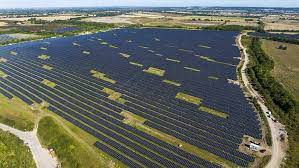 A once-neglected trash dump in England has undergone a breathtaking transformation into one of the United Kingdom's largest solar farms. The Ockendon solar farm, as it is now known, is set to provide electricity to an impressive 15,000 homes. With its 100,000 gleaming solar panels, it proudly stands as the third-largest solar farm in the entire UK.
This remarkable journey from waste ground to green energy oasis reflects the nation's growing commitment to renewable energy and sustainability. Frank Gordon, the director of policy at the Association for Renewable Energy and Clean Technology, highlighted the importance of projects like Ockendon solar farm in addressing the climate crisis. He told The Guardian, "We urgently need more solar in the UK to help meet our legally binding net-zero goals, and this summer's extraordinary global weather has further underlined the need for climate action."
The Ockendon solar farm is a shining example of the UK's transition to cleaner energy sources. Since 2020, nearly half of the nation's power has been sourced from a combination of wind, solar, bioenergy, and hydroelectric sources. This shift towards renewable energy not only reduces harmful emissions but also bolsters energy security and creates jobs in the burgeoning green energy sector.
The transformation of the Ockendon site is nothing short of inspirational. What was once a symbol of waste and environmental neglect has become a symbol of hope for a more sustainable future. As solar farms like Ockendon continue to sprout across the UK, they bring us one step closer to achieving our net-zero emissions goals and safeguarding the planet for generations to come.