4 Ways Your Dog Can Help You Be Healthier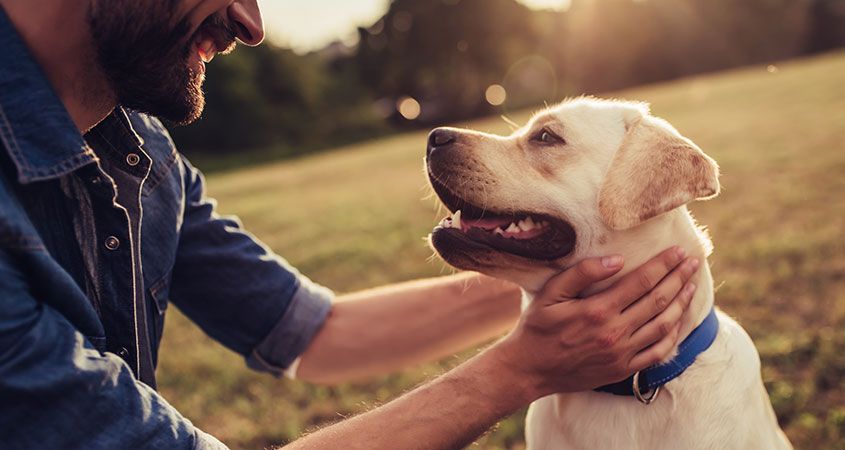 Whether you're a dog owner or volunteering your time to take care of orphaned dogs, hanging out with these four-legged friends can do a lot for your health and your well-being. Here are five ways your dog can help you be healthier.
1. Keep you fit and active. When you have a dog, you are encouraged to put on some sneakers and hit the pavement on a daily basis. Dogs need to go outside to complete their business, and it's also a chance for them to experience the world around them. For humans, you will be receiving regular exercise. Health experts recommend that adults get anywhere between 2 and 3 hours of moderate exercise per week. Taking your dog on regular excursions can help fulfill that.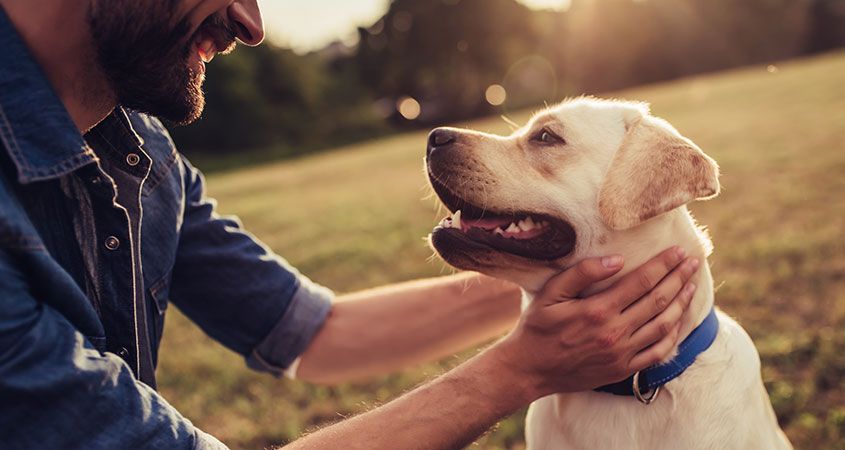 2. Weekend hikes. Dogs evolved from wild animals into the domesticated friends that we have today. You can take your dog on long hikes that will keep you and your pup happy, help you burn extra calories, as well as improve your heart health.
3. Sharing food. While your dog's diet should mainly consist of the appropriate dog food, there is some human food that you can share. You can make some of your pet's favorite food at home using healthy ingredients that include meats, whole grains, and certain nut butters. Buy some for yourself and you have something in hand to prepare a meal for you and your dog.
4. Mental health matters too. Most pet owners are clear about the immediate joys that come with sharing their everyday lives with a dog companion. However, you might be unaware of the mental health benefits that can also accompany the pleasure of having a furry friend. Pets, especially dogs, have evolved to become acutely attuned to our behaviors and emotions. Dogs may not be able to understand the words you are saying, but they can interpret your tone of voice, gestures, and body language. Dogs can help reduce anxiety, stress, and ease loneliness. As mentioned, dogs help us exercise, stay playful, and interact with the outdoors during long walks and excursions. Caring for a dog can help children grow up to be more mindful of the responsibilities and feeling more secure about themselves.
Studies have shown that dog owners are less likely to suffer from depression, will experience lower blood pressure, and playing with your dog can elevate levels of dopamine and serotonin.
The World Needs More Social Impact Heroes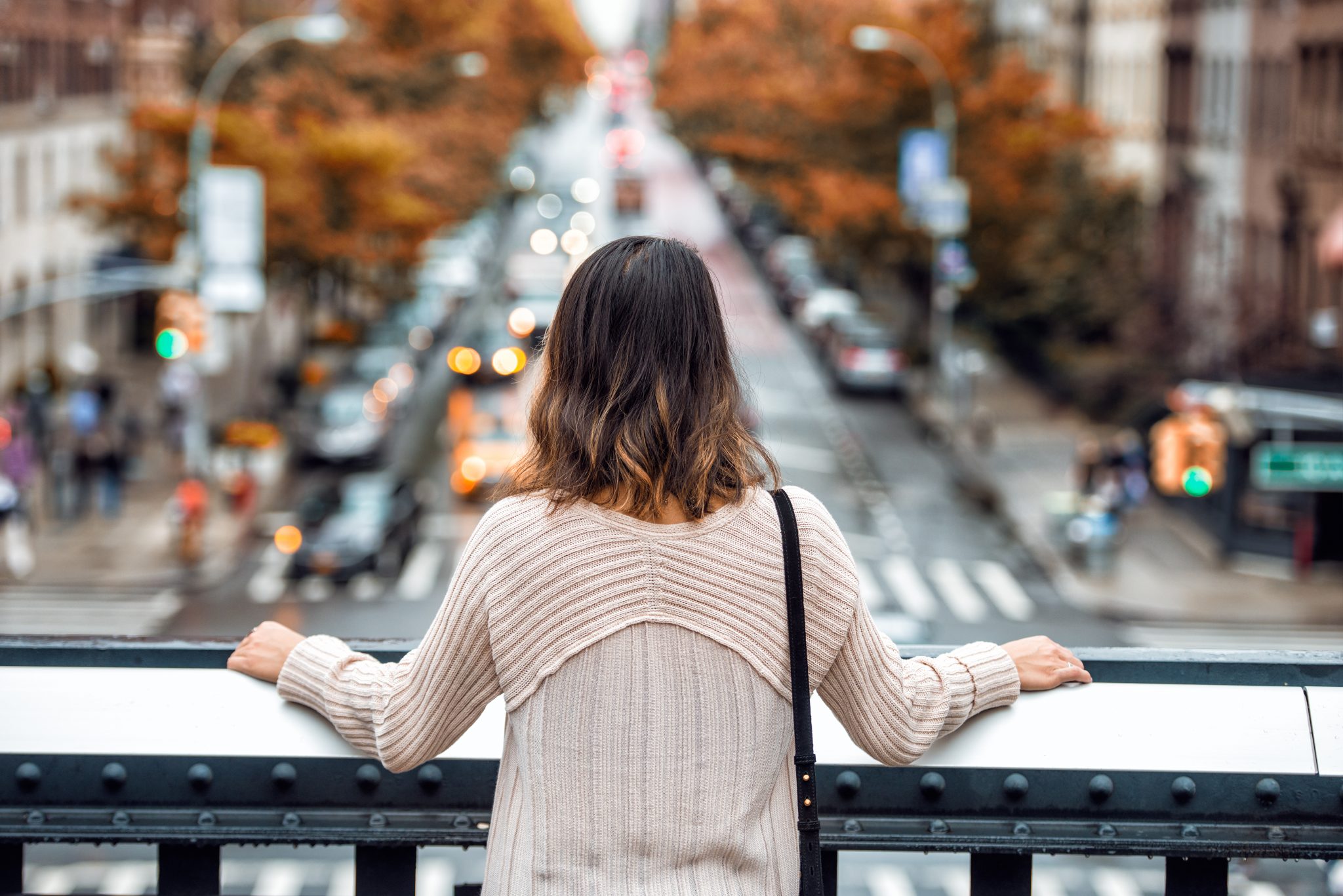 A person who is a real success is one who makes a positive difference in someone else's life. Many people believe that they can't make a difference, or they just don't know how to make a difference. But in fact anyone can make a difference, and make the world a better place. That is why it is so important to know the stories of these women who have made such a difference in their communities.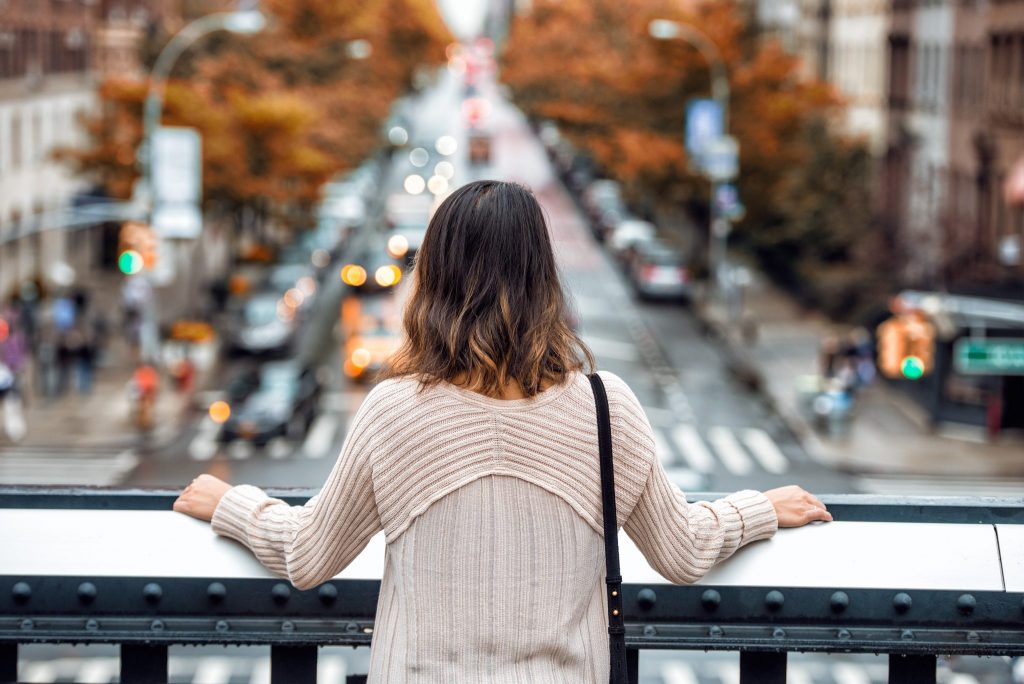 L'Oréal Paris Women of Worth is a program that recognizes women who have made a difference in their communities. Anyone can be nominated, as long as they live in the U.S., are at least 18 years of age, and consent to the nomination. The focus is on women who have volunteered in their own communities, and the volunteer work should be ongoing for at least 6 months before the nomination.
Here are just a few of the women who have been nominated for the program:
Shandra Woworuntu is a 2017 honoree who received a $25,000 grant for her chosen organization, Mentari. A survivor herself, Shandra formed the nonprofit organization to help other survivors of human trafficking at no cost, providing much-needed support to an often overlooked group.
Cassandra Lin was only 19 years old when she started Project Turn Grease Into Fuel (TGIF). TGIF is still run by students and allows businesses and individuals to recycle their cooking oil and turn it into biodiesel so that it can be used to heat the homes of people in need. Not only does the project recycle materials that would not otherwise be used, it brings awareness to issues of global warming and sustainability.
Valerie Weisler started The Validation Project after she experienced bullying herself. The Validation Project is currently working with 6,000 students in over 100 countries to give them support after they have experienced bullying. Not only that, the project helps its members engage in social justice projects so they can learn the power they have to help.
Deborah Jiang-Stein started the unPrison Project to help women who have been incarcerated so they can be successful after release. Too often, women are set up to fail, and the relationships with their children are destroyed. 2.7 million children under the age of 18 have a parent in prison, so it is important for them to find support before they end up in a vicious cycle.
More recently, Brittany Schiavone was honored for starting Brittany's Baskets of Hope. She has Down's Syndrome herself, and her organization helps provide much-needed support and resources for other parents who are welcoming a Down's child into their families.
Judy Winter started Ricstar's Camp because she noticed how much music helped her son with cerebral palsy. She helped her son deal with many challenges, and he got to attend music therapy classes before passing away at the tender age of 12. Ricstar's Camp provides life-changing opportunities for people with disabilities to focus instead on their abilities.
Social activism is empowering women and giving them their own place in the community. Instead of living up to societal expectations, women are now finding their own passions and dealing with issues like homelessness, social injustice, and poverty on their own time. They are an inspiration for others now and for generations to come.