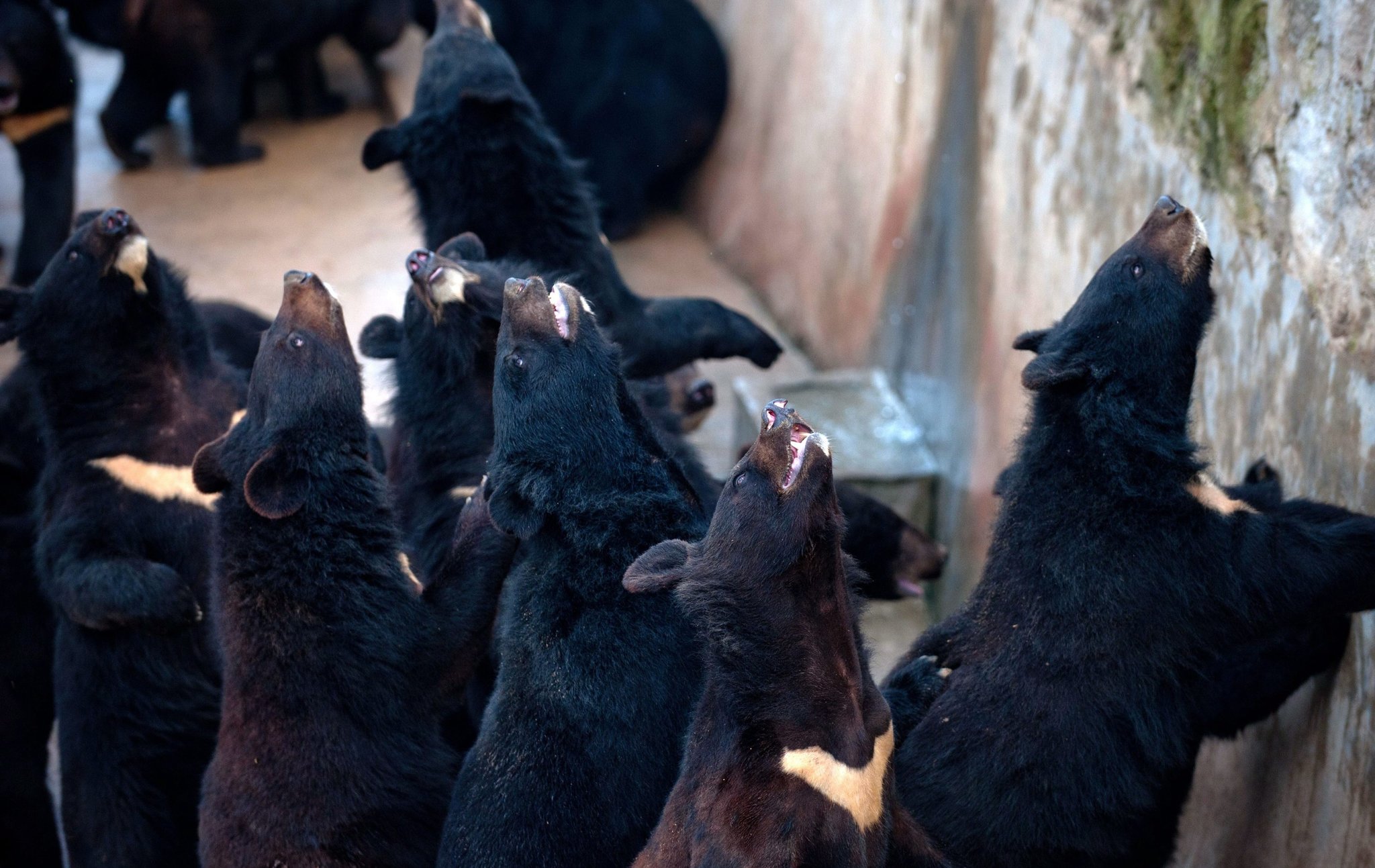 22 Asiatic Black Bears Saved from a Bile Harvesting Farm
For anyone who has ever had to travel with a pet across borders, folks know how difficult it can be to transport an animal. Most times, the pet has to be quarantined on arrival, and that's after it has been cleared with all the necessary paperwork. In the case of 22 Moon bears being rescued and transported to Los Angeles from Asia, the task was monumental.
The project was part of a rescue mission being managed and operated by the Wild Animal Refuge located in Springfield, CO. The bears, 22 of them in total, were being rescued from what had been a harvest facility in South Korea. All of the animals were Moon bears, better known technically as Asiatic Black bears. Once they were delivered to the shelter, they would go through a transition window for de-stress from the trip as well as be fully examined and treated by the facility's veterinary teams as well.
However, the big task was getting them out of Korea in the first place. The 22 animals were first identified when found in a breeding farm. The bears were essentially being stocked and slaughtered for the purposes of harvesting their gallbladders as well as bile. Both organ products have been considered for centuries as resources for Asian medicinal practices and treatment. It is estimated that harvesting is still continuing with another 300 bears in South Korea, although they have, via a government program, been sterilized to eventually phase out the practice entirely.
In 2020, a Korean animal protection group connected with the Wild Animal Refuge to at least try to save some of the bears identified. 22 were decided on, which would be flown overseas and relocated into the U.S. for rescue and recovery as well as permanent relocation to a sanctuary. The project was critically delayed by the COVID pandemic, and it was only in 2022 that the transport could be restarted again. Coordinating with multiple air cargo flights out, all 22 bears were escorted by veterinarians, both American and Korean, tracking every movement of the animals and their care.
Amazingly, the bears adapted very quickly to their new sanctuary environment after essentially spending their lives in cages and walking on bars. The effort is the latest in a string of accomplishments the Wild Animal Refuge has been able to pull off successfully in coordination with partners, saving over 700 rescued wild animals since 1980.
Safe Haven for Pets Who's Owners Enter Rehab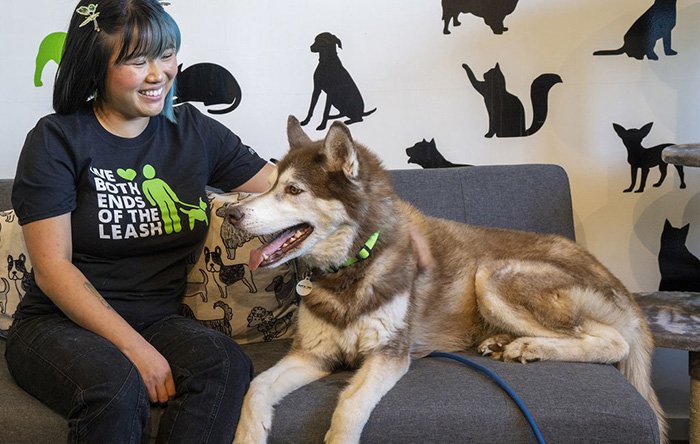 No pet owner likes to leave their pets for extended periods, no matter the reason for leaving. It's no different for people who may have drug or alcohol issues and might need to go for rehabilitation.
Not knowing who to leave the pet with or the level of care it will receive can lead to anxiety. However, there's a new resolve for people faced with that situation. Read on…
Bella was skeptical as she put her head up from inside the carrier she was being transported on to the boarding house.
A volunteer massaged the little black-and-white cat's hair to calm her fear of the dogs barking at the boarding facility's back.
The cat goes by the alias Bella since her owner, who's dealing with a tough time at home, wants to keep her cat's real name a secret. Pets in need of emergency shelter can stay with a foster family at Ruff Haven Crisis Sheltering, which provides short-term, no-cost accommodation for animals whose owners are homeless or fleeing domestic abuse.
Odyssey House, Utah's largest integrated addiction treatment center, and the foundation have just teamed up to offer three months of no-fee pet lodging to those who need it most.
"This is truly person-based, like person-led," said Beth Henry, Ruff Haven's foster coordinator. Pets are returned to their owners once treatment is complete and they have achieved a sense of security and well-being.
Enrollment and documenting of the owner's present status, followed by a brief examination of the pet (weight and overall health), immunizations, and ensuring that the animal is either fixed or is scheduled to be treated, are the first steps in the process of adoption.
The pet then gets connected with a foster home, and the owner receives weekly SMS updates on the progress of their animal. When a client and their pet are apart, Ruff Haven's fosters send videos and pictures of the pet to the client.
Several clients have the option of having their dogs dropped off for the Dogs All Day program by their foster parents, and their owners can come to meet them.
Henry stated, "It's a terrific confidence boost for them." In some cases, dogs are kept at the Dogs All Day center since their owners prefer to be able to visit them every day… It's rare for them to be greeted by their loved ones every single day. The stress of living with a cat is very hard on them.
In a press release, Adam Cohen, CEO of Odyssey, stated that pets can be a motivation for people to stay in difficult situations because they are worried about how their animals will be cared for if they are not there.
However, Ruff Haven Crisis Sheltering, which launched in June 2020, has already aided 320 families and almost hundreds of animals since then.
Owners often worry that they'll forget their pets during this time, but "the pets don't ever forget their owner," according to Kristina Pulsipher, the executive director at Ruff Havens. We do this for the reunions. And many of our former clients are now either volunteers or foster parents for us.