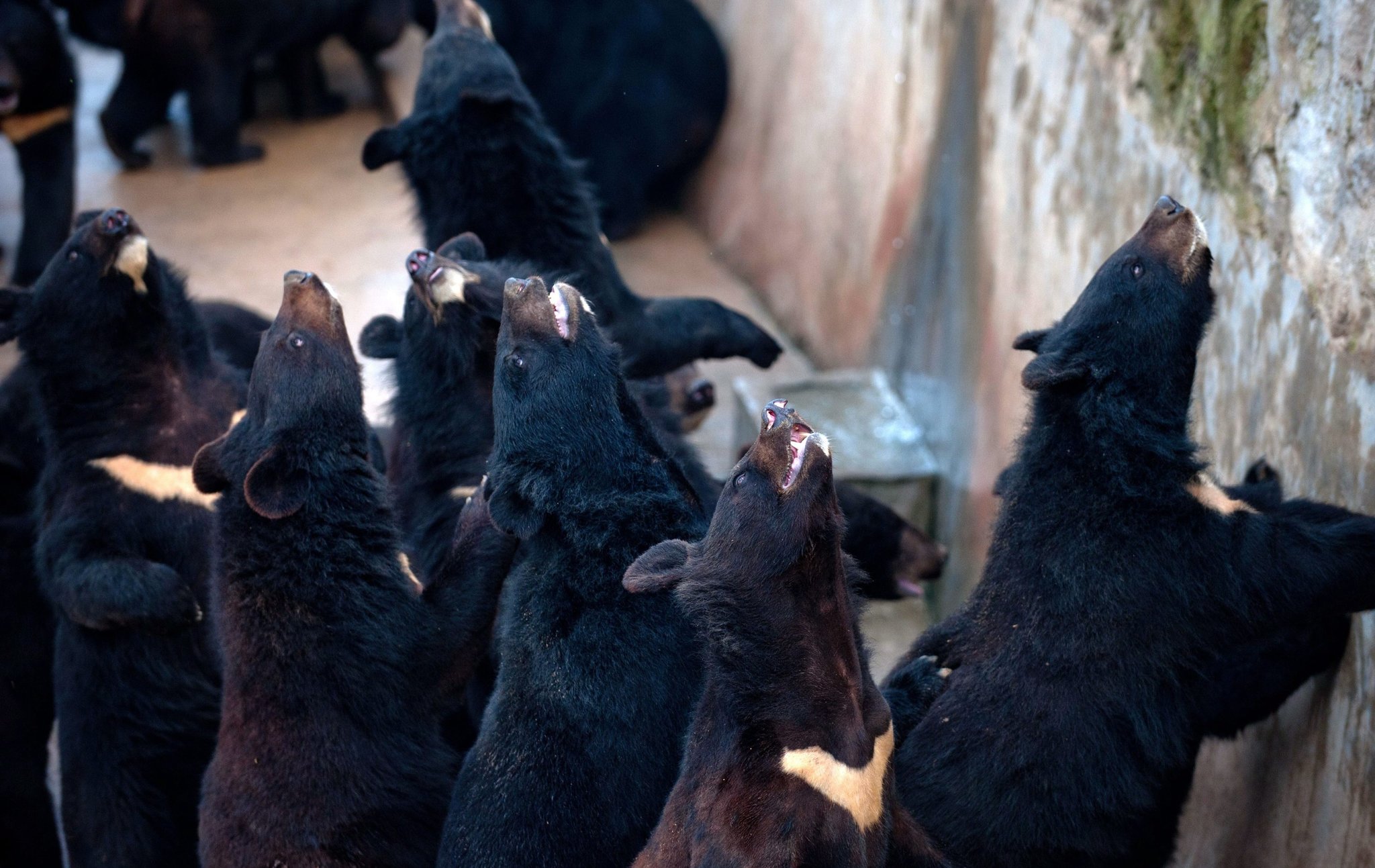 22 Asiatic Black Bears Saved from a Bile Harvesting Farm
For anyone who has ever had to travel with a pet across borders, folks know how difficult it can be to transport an animal. Most times, the pet has to be quarantined on arrival, and that's after it has been cleared with all the necessary paperwork. In the case of 22 Moon bears being rescued and transported to Los Angeles from Asia, the task was monumental.
The project was part of a rescue mission being managed and operated by the Wild Animal Refuge located in Springfield, CO. The bears, 22 of them in total, were being rescued from what had been a harvest facility in South Korea. All of the animals were Moon bears, better known technically as Asiatic Black bears. Once they were delivered to the shelter, they would go through a transition window for de-stress from the trip as well as be fully examined and treated by the facility's veterinary teams as well.
However, the big task was getting them out of Korea in the first place. The 22 animals were first identified when found in a breeding farm. The bears were essentially being stocked and slaughtered for the purposes of harvesting their gallbladders as well as bile. Both organ products have been considered for centuries as resources for Asian medicinal practices and treatment. It is estimated that harvesting is still continuing with another 300 bears in South Korea, although they have, via a government program, been sterilized to eventually phase out the practice entirely.
In 2020, a Korean animal protection group connected with the Wild Animal Refuge to at least try to save some of the bears identified. 22 were decided on, which would be flown overseas and relocated into the U.S. for rescue and recovery as well as permanent relocation to a sanctuary. The project was critically delayed by the COVID pandemic, and it was only in 2022 that the transport could be restarted again. Coordinating with multiple air cargo flights out, all 22 bears were escorted by veterinarians, both American and Korean, tracking every movement of the animals and their care.
Amazingly, the bears adapted very quickly to their new sanctuary environment after essentially spending their lives in cages and walking on bars. The effort is the latest in a string of accomplishments the Wild Animal Refuge has been able to pull off successfully in coordination with partners, saving over 700 rescued wild animals since 1980.
A Boy Expected to Never Write Shows the World What 12 Fingers Can Do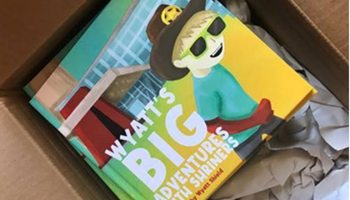 When Wyatt Shield was born, doctors immediately knew they had a developmental mutation case on their hands, no pun intended. The newborn boy was born with 12 fingers. Specifically, each hand came with an additional thumb. Technically known as thumb polydactyly, Wyatt was going to be able to live and function, but the use of hands for dexterity work like writing was going to be limited or none. Like many children with extra parts due to development mutations, Wyatt's extra thumbs were removed a year later thanks to the support and help of the Shriners Children's Hospital, located in St. Louis.
However, regardless of what the medical experts and doctors thought at the time, Wyatt wasn't keen on agreeing with their conclusion about his recovery. Instead, some five years later, Wyatt decided to become an author and write his first book. The story was about his experience at the Shriners' Hospital, from what he could remember, and what he was told about what occurred there to help him. Even more surprising, the book gained enough support to be published, and it's now in circulation.
The story of Wyatt's surgery trip covers all the different procedures he had to go through as well as his perspective of the doctors. It's a kid's view of the world clearly, and Wyatt wanted to show other kids not only could he prove medical experts wrong, but write a book doing so as well. His parents think Wyatt just rocks something huge. It's a classic outcome of what a child can pursue if he's not stopped first and prevented from achieving the "impossible."
The Shriner impact is a family thing for Wyatt and his parents as well. Wyatt's grandfather on his mother's side was a Shriner for a half century. Seeing the program give back personally to the family was a work effort coming full circle because of all the years of volunteering and support his grandfather provided Shriners before Wyatt was ever born. In the same vein, some of the profits from Wyatt's book sales will go right back to the Shriners, as Wyatt and his family wanted. It's a sense of paying forward for the next child that needs help like what Wyatt received for his hands.
And, as for Wyatt, he's off to his next adventure and challenge. His hands are doing just fine, and he's taking on new ideas for his next books as well.