190-Pound Mastiff Floyd Has No Shame Being Rescued Down a Mountain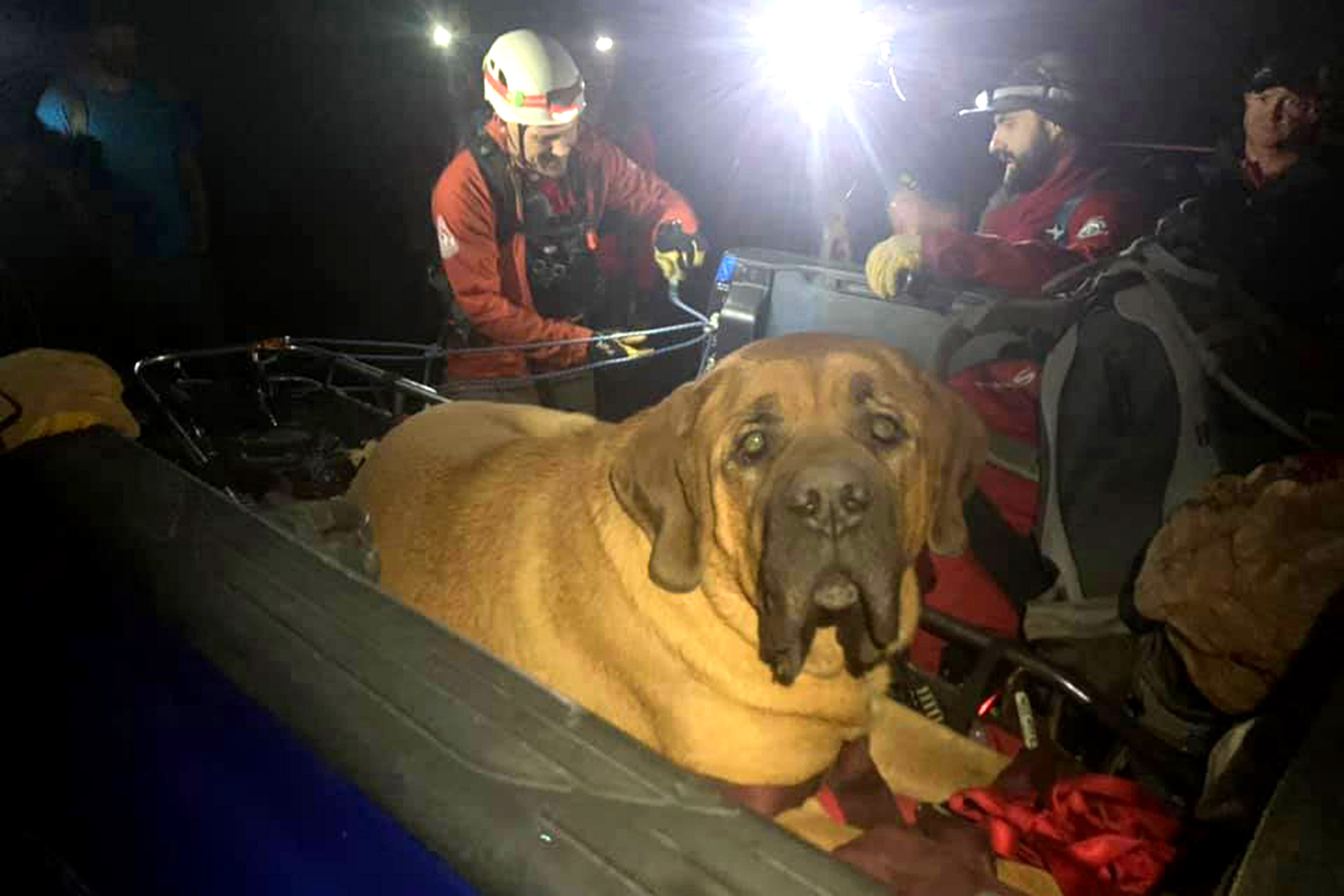 Grandeur Park: a Popular Summit for Amateur Hikers
Grandeur Peak is an 8,299 feet summit located on the east side of Salt Lake Valley, and anyone who makes it to the top gets great views of the valley and the surrounding mountains. As far as the local mountain peaks go, this one is relatively fast to summit, so many people enjoy taking one of the trails to get to the top.
There are two choices of easier trails to get to the top of Grandeur Peak: hikers can choose Church Fork Trailhead, which is wide, well-marked, and easy to follow. The beginning of the trail is at the Church Fork Picnic Area in Mill Creek Canyon. The other trail is the Grandeur Peak Trail, which follows a stream into the forest and then climbs to a saddle by way of switchbacks. A saddle is a low part of a ridge between two higher points, and switchbacks are places that go up and down on the path. Going up and down quickly could cause a climber to get more tired.
Floyd the Mastiff Goes on a Hike
Floyd was one 3 years old when he took the hike up Grandeur Pike Trail with his dad. He enjoyed exercise, and his dad didn't have any reason to think Floyd wouldn't be able to make it to the end of the trail.
Unfortunately, after hiking for several miles, Floyd realized he simply couldn't go any further. Floyd made it two miles up the Trail before he lay down and refused to move again. He simply couldn't take anymore.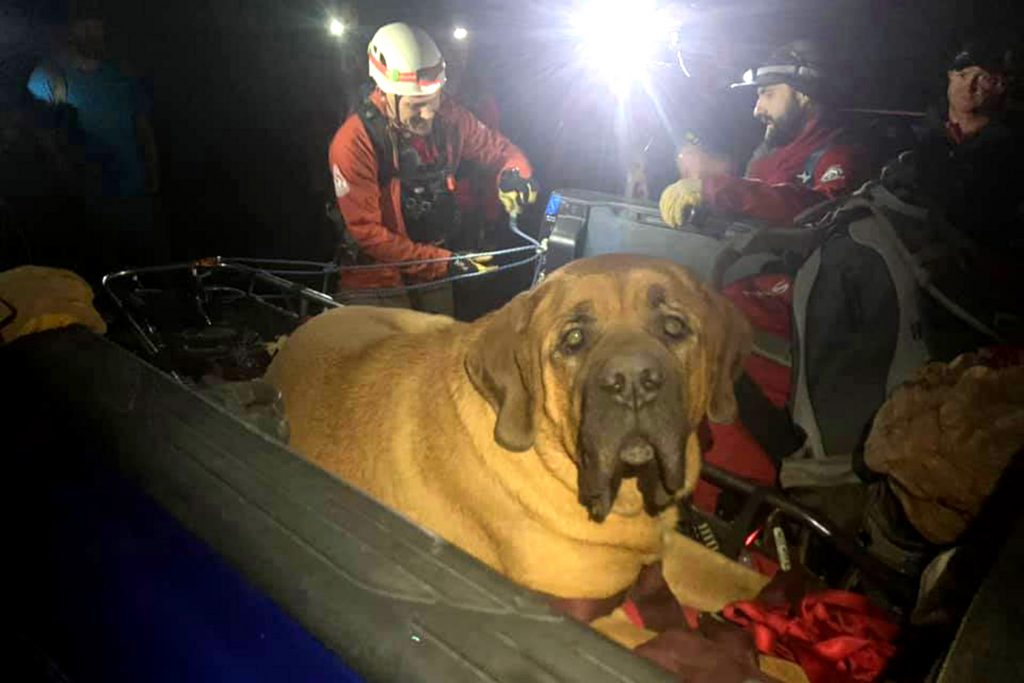 Floyd is a Big Dog
If Floyd had been a regular-sized dog, his dad would have probably picked him up and carried him back down the mountain. Unfortunately, Floyd weighs 190 pounds, and his dad wasn't able to do it.
He couldn't leave him behind, so Floyd's owner decided the only thing to do was get ready to spend the night on the mountain. He was ready mentally, but he was worried about the temperature. It can get cold at night, especially if you are two miles up a mountain. If it got too cold, it could be dangerous, but the later it got, the harder it would be to leave. Climbing down in the dark would be difficult if not impossible.
Rescue!
Even though they didn't ask for help, help came for Floyd and his dad anyway. Some of the people who passed by Floyd and his dad were worried and they told the police what was happening.
To their great surprise, an entire rescue crew showed up to rescue Floyd and his dad. They brought medical equipment, emergency gear, and a stretcher big enough to carry a 190-pound mastiff. The rescue crew strapped Floyd safely in and, with one person in front and one behind, carried him down the mountain.
An Act of Kindness
The Salt Lake County Sheriff's Office search and rescue team is made up entirely of volunteers. They didn't hesitate for a second, even when they knew they were going to help a dog. They showed up and helped because that's the kind of people they are.
For his part, Floyd is a good boy and he appreciated the help. He might have been all right to finish the hike if he and his dad hadn't gotten turned around on the trail. Floyd is just happy to be back home getting all the love and attention he needs.
Growing Up Near Nature Turns Children Into Happier Adults, According to a Research Study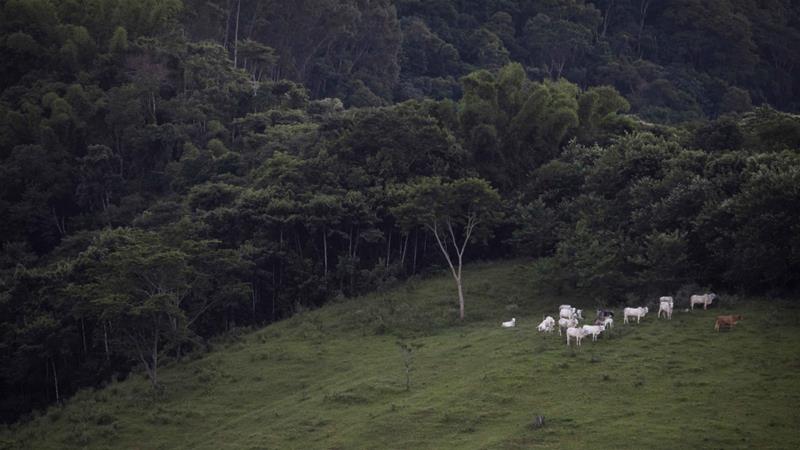 There are lots of different ways to grow up; however, there is a theory that those who grow up more in touch with nature are more likely to be happy as adults. While the reasoning behind this hypothesis was unclear at first, it is now obvious that being close to nature is better for the soul. The night sky is darker, making it easier for people to sleep. The air is cleaner since there isn't as much pollution out in the green areas. Finally, there is something that is claiming about watching the harmony of nature at work. Even though some people might be a bit hesitant to move this far away from civilization, there is now research showing that this kind of environment simply makes people happier.
Of course, people are always going to have their own personal preferences but the results of a recently published research paper are still intriguing. In a research paper that was completed in Denmark, a team of professionals followed close to 1 million people over the course of their childhoods. These were all children that were matched with appropriate controls for the completion of this study. The results of the study showed that the farther away from green children were, the more likely they were to develop a mental illness. Specifically, children who grow up exposed to the lowest levels of green were more than 50 percent more likely to develop mental health issues later in their life. This information was provided by databases kept by the Danish government.
To complete the study, researchers took a look at satellite images of the various parts of Denmark. They used these images to figure out how much green was located around the areas in which these children grew up. Green was used to indicate how much nature was nearby. Specifically, the participants did not have to grow up near a forest to be exposed to a ton of green and be free from mental illness. Simply being close to public parks and green spaces, which might include forests, would be enough.
One interesting finding was that people who were located in a higher socioeconomic class, despite living closer to the city, were still exposed to plenty of parks. This means that they have the ability to protect their children from being exposed to a risk factor of mental health issues, despite living in the city. It should come as no surprise that those who have access to more resources are less likely to develop mental health issues.
On the other hand, even controlling for this important factor, the researchers still showed that more green means a healthier mind and a happier life. The greater the percentage of someone's childhood spent near green spaces, the less likely they are to develop mental health issues as an adult. The researchers suggest that access to green spaces should be increased to allow people to spend more time near nature.
The professionals also say that more research is needed. Even though they found a strong correlation in the study, they also say that correlation does not necessarily increase causation. The results are still strong. People should make every effort to spend more time outdoors near green spaces. The air is cleaner. The mood is calmer. It is healthier for the mind. With these factors considered, it shouldn't come as a surprise that research is now showing that people need to spend more time disconnected from their devices communing with nature. Without a doubt, more parks are needed.