18 Cute Children of Royal Families in the World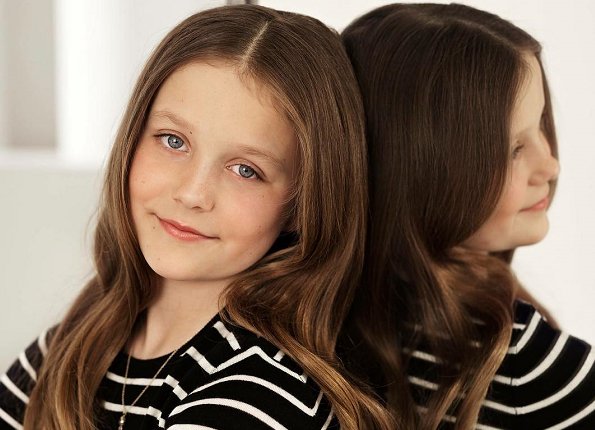 Royal families have always caught people's attention, especially when a special occasion or unexpected occurrence happens. Perhaps these families are the idea of some of these fairy tales we hear. Whatever the reason, royal families will always have a spot light on their head. Here are some photos of some children from royal families around the world. Their poses and appearance will captivate you.
Princess Louise of Belgium
Royalty is about formalities and optics. Princess Louise does not dispute this culture but sometimes it is good to relax. She has been captured posing in a typical child's posture. She tried forgetting her title and position for a few minutes and being a normal child.
Prince Jigme of Bhutan
He is the next in line for the crown in the Kingdom of Bhutan. Prince Jigme is about two years now yet he is a vibrant baby. The photo shows how he has a cute dimple on his cheek when he smiles. The prince will make an amazing king if he grows to become the jovial individual he is.
Princess Charlotte of Cambridge
The most fascinating thing about Princess Charlotte is how she resembles her grandmother, Queen Elizabeth of England. The photo expresses the little princess as a stern lady. Probably she will take after her grandmother's traits and make a great leader.
Prince George of Cambridge
The bubbles clearly excited Prince George and he thought life is beautiful. Despite him being a royal, Prince George is like any other baby who appreciates little joys. Simple things make him happy and inspired. The prince is about five years and standing third in the line of succession.
Princess Isabell of Denmark
She is the first girl child to be born in the Danish royal family since 1940s. Princess Isabell is also countess of Monzepat. The photo shows an enthusiastic girl who loves nature and life. Her mother is Australian and she is third in line for succession. Meanwhile, she will continue enjoying her childhood and loving life.
Prince Hisahito of Akishino
This Prince is a vibrant young boy who can't wait to exploit his full potential. At his age, he seems to be innovative and already ahead of his age. Prince Hisahito is third in the line of succession. Even if he does not get the crown, the prince will make a brilliant leader elsewhere.
Prince Hashem of Jordan
The prince and his father share a birth date. The prince is said to come from a genealogy that goes back to Prophet Mohammad. This occurrence is probable an indication that the young prince is certainly destined for greatness. He may still be young today but he better grow up preparing for a bright future.
Princess Amalia and Prince Liam of Luxembourg
This photo stands in its own uniqueness. The two baby royals represent innocence and pure sibling love. They may have long titles and positions in their kingdom but they are first siblings to each other and then other things. May they grow to keep the love between them.
Princess Gabrielle and Prince Jacques of Monaco
This is yet another set of siblings that will carry you away. They are twin born two minutes apart. The princess came first then the prince. According to the royal culture of Monaco, the prince will take the throne before the princess, despite the birth order.
Princess Lalla Khadija of Morocco
Her birth was such a delightful moment for the king until he pardoned thousands of prisoners. Princess Lalla is a beautiful girl and we hope she will grow up to become an influential personality in Morocco. Princess Lalla's family has been in power since the 17th century. She is expected to continue this trend that has been on for centuries.
Prince Sverre Magnus of Norway
This prince is quite a comedian, especially with an audience comprising of girls. Apparently, he is known to make humorous poses on other photos. Well, considering he is an adolescent, the behavior is expected. Prince Sverre is standing third in the line of succession.
Princesses Leonor and Sofia of Spain
The two sisters show so much sibling love in this photo. Princess Leonor is older, which makes her second in the line of succession. When they pose together their eye color reveals their beautiful eyes and how excited they are about each other.
Princess Leonor of Sweden
The princess is quite a diverse young girl. Princess Leonore has Swedish descent and American citizenship where she was born. At the same time, the princess calls London her home. She may be so far from taking the throne but her diversity may come in handy in making her a great leader.
Prince Taufa'ahau of Tonga
The adorable young prince has cute eyes that say how ready he is for life. Prince Taufa'ahau may be a young boy right now but his pose suggest a lot. He looks alert and prepared for whatever awaits him. He is second in line of succession so, the prince is definitely going to take a leadership position when he grows up.
Mia Tindall, United Kingdom
She is an active girl and the princess t-shirt suggests she is quite assertive. Although she is not exactly in the official titles, Mia is a great granddaughter of Queen of England. She is seventeenth in line for succession.
Prince Christian of Denmark
The twelve year old prince poses like any other adolescent but seems to be a thoughtful young man. That is understandable considering he is the crown prince of his kingdom.
Princess Salma of Jordan
She is certainly a lively and hopeful daddy's girl. The princess is 17 years and quite ready to step into adulthood. She may not be heir of the throne but Princess Salma is destined for greatness.
Princess Ingrid of Alexandra of Norway
The thirteen year old princess pays attention to detail, as it is evident in this photo. She is second in line for the throne. Regardless of her teen age, the princess engages in royal engagements.
The Little Blue Eyed Miracle Puppy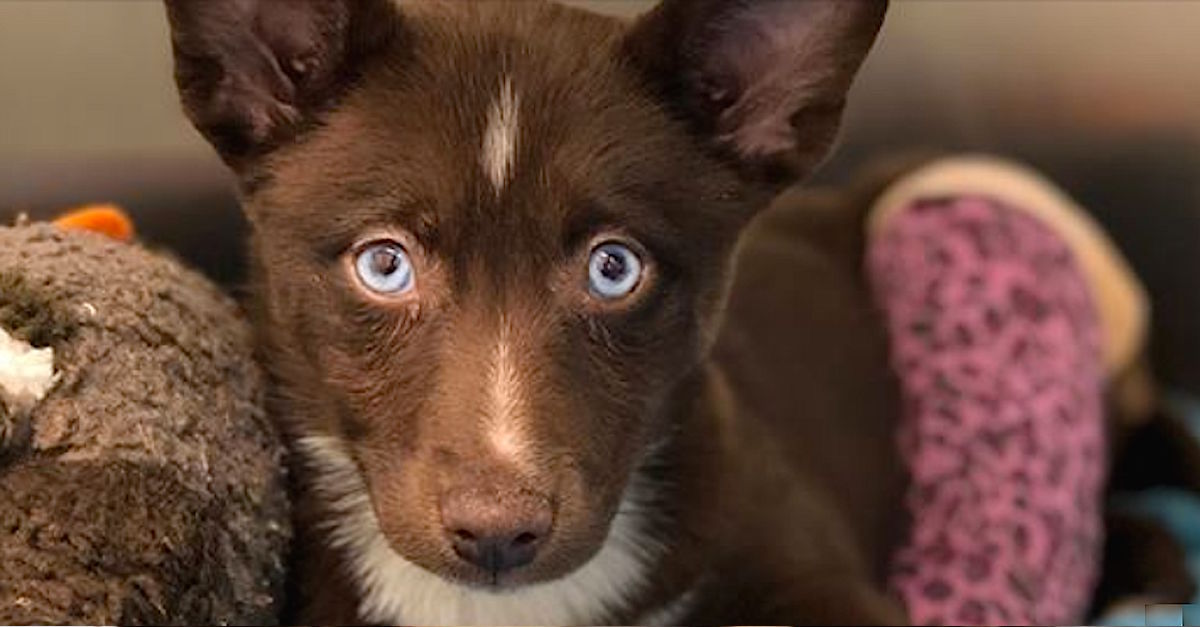 The Massachusetts Society for the Prevention of Cruelty to Animals (MSPCA) received an amazing gift with a new arrival at their shelter. The long lines of people wanting Tahani, the mix of Siberian husky and Pomeranian, were quite a show at the shelter with news reporters arriving in a nice way to honor the miracle gift. Tahani even received gifts of dog bones, toys, and blankets. The shelter had miraculous adoption rates throughout this fun event and directors were pleased to see so many dogs getting adopted by such nice people. The impressive blue eyes of the rare puppy were seen by so many and enjoyed so much by the children that were able to visit calmly with the doggie. The shelter even received additional support with interest from the news stations, potential funders, and people calling about the shelter's hours. Adoption rates made everyone happy and many discussed more events to celebrate the dogs and puppies waiting for the nice people to take them home. All were thankful the dog brought good news and so much happiness for the people that showed up to see her.
The rare puppy was determined to be a "Pomsky", which is a really rare mix and loved for the Siberian blue eyes. At 10-weeks old, the owners weren't sure what to do with the little broken leg so they took the puppy to the shelter. The gift hit the news quickly and all were honored to be a part of such fun as people quickly lined up to see Tahani. The shelter enjoyed the opportunity to hand out information about dog care and adoptions. The young people were pleased to see how much nicer dog shelters are now and many signed up for workshops. The dog trainers that showed up were happy to discuss services and programs for animal care. The proponents of dog shelters are strong to present positive messages about dog care and adoption opportunities.
The kids that showed up asked if they could see more happy doggies. Happily, several group leaders started discussing the opportunity with strong support for the suggestion. All applauded when some of the adults agreed to arrange dog shows. Anyone could bring their dog and many could work with them for the events. They were pleased to understand how simple it would be to have agility courses for the people and their dogs. Other suggestions for outdoor bands and concerts turned into a huge celebration for the little Pomsky dog. The small and larger events that were being planned arrived at the top of the news stories and all were again thankful. Little Tahani looked the cutest and everyone agreed. The news station really enjoyed that all the people were happy with the community outreach and additional support.
The dog shelter was so much better and the staff was thankful for the incredible number of volunteers that signed up. The media that had showed up were enjoying the people and gifts of food that some had brought. The people were thankful they could mingle with the others and everyone was pleased with how polite the groups were together. They kept thanking the little dog and agreeing she had brought so many miracles for everyone. The "feel good story" hit the streets quickly and so many agreed they liked to be so happy with positive news stories about everyone working together in nice ways. Volunteers continued to call the shelter and the amount of support funding had increased in an extraordinary way with little Tahani, the little blued eyed miracle puppy.