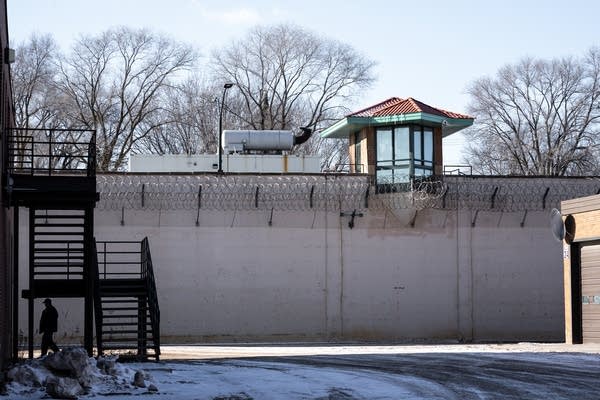 13% Drop In Repeat Offenses Attributed To Parole Officer Empathy Training
One thing that family members of ex-convicts and the population hope for is that the offender is rehabilitated and does not go back to a life of crime.
This is not an easy feat, but according to a new report, empathy or sensitivity training for correction and probation officers will help clients avoid repeat offending.
Large workloads, stress at work, and prejudices can harm relationships between officers and their offenders, increasing the probability of inmates returning to prison.
Empathy training without judgment, according to a positive thinking strategy produced by UC Berkeley, makes court-appointed monitoring officers feel increasingly compassionate and empathetic to the offenders, which, according to the new report, can prevent them from crime relapses.
The results, which were reported recently in the publication "Proceedings of the National Academy of Sciences," indicate that clients of probation and prison guards who engaged in the empathy training trial had a 13 percent lower risk of recurrence on average.
According to research writer and lead author Jason Okonofua, an associate professor of psychology at UC Berkeley, "If an officer obtained this empathic instruction, real-world behavioral results for the people they monitored improved, and they're less likely to return to jail."
The findings are especially important because the United States' criminal justice system has one of the greatest rates of recidivism in the world, with nearly 66 percent of incarcerated individuals being arrested again in about three years after their release, with 50 percent of them being sent back to prison.
"Ongoing criminal justice changes are diverting more people away from prison and into probation or parole, which is why we need to find scalable ways to keep pace with this change," says Okonofua, who has led similar interventions for school teachers to check their prejudices before disciplining students.
The analysts polled over two hundred parole and probation officers that supervise over 20,000 individuals charged with crimes stretching from serious offenses to petty larceny for the report. They ensure that their clients do not skip a drug screen or a court date, and they have a program to assist them in keeping a low profile and out of custody.
The researchers created and conducted a half an hour digital empathy questionnaire that asked officers about their work motivation, biases, and perspectives on rapport and responsibilities.
Using Suggestion To Elicit Empathy
The UC Berkeley poll asked what aspects of their work they find rewarding in order to elicit their sense of self and beliefs, as well as tap into their empathy. "When I run across those guys, and they're doing well, I'm like, 'Awesome!'" said, one respondent. Others said it was most essential to them to become a voice for those who need it.
In terms of biases, the study highlighted extreme circumstances wherein probation/parole officers exploited their authority over anybody under their watch, which include perceptions that some individuals are habituated to a life of crime.
Participants were also asked to rank how much accountability they share for their colleagues' wrongdoings as members of a profession. The majority of people said they had no liability.
Researchers discovered a 13 percent reduction in recidivism among offenders whose release and correctional officers finished the empathy study ten months after the training was provided. The department and its venue are not to be revealed as part of the research policy.
Although the research did not include information about what kept parolees and individuals on probation from reoffending in the months following the officers' empathy training, the findings indicate that a shift in relationship dynamics was significant.
Okonofua said, "As our research demonstrates, the interaction amongst parole or probation officers and the individuals they oversee is crucial and can contribute to positive results if attempts to be more accommodating are made.
Walmart Aims to Save Pollinators, Makes Massive Change to Supply Chains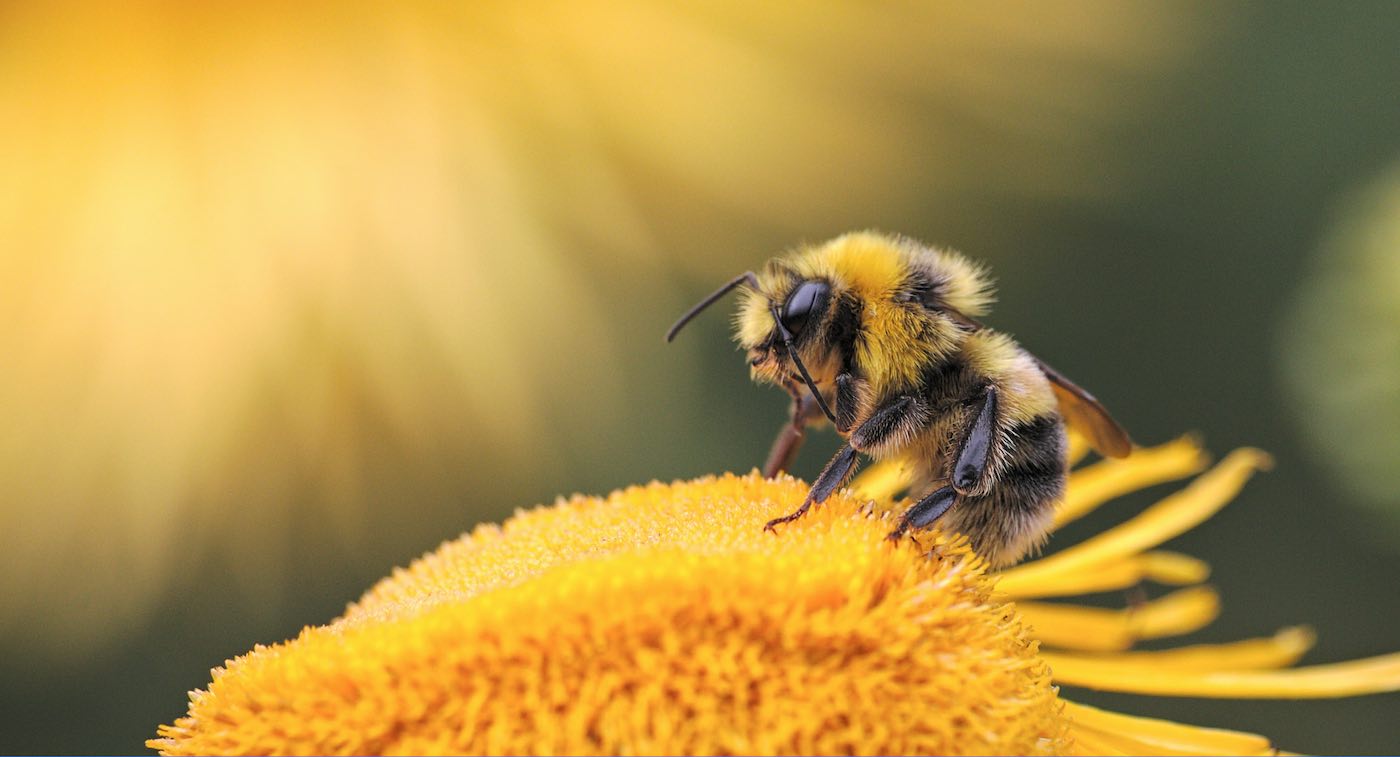 Were you to tune in for any number of apocalyptic or post-apocalyptic films in the past decade, you'd likely hear a storyline or two revolving around bees. Specifically, you'd hear stories about how the loss of bees in the wild can lead to wholesale catastrophe to ecosystems far and wide.
Bees play a pivotal role within our environment as pollinators, joining butterflies, beetles, and birds. Without these pollinators, the ecosystem as we know it would no longer function. As Walmart is one of the largest corporations on the planet, even the smallest change within their supply chain can have a butterfly-like effect across the planet. A new announcement from Walmart would reveal that they are introducing a pollinator health effort to support these important creatures.
Largest Pollinator Health Effort
As Walmart is one of the largest corporations on the planet, it stands to reason that they'd opt to produce one of the largest pollinator health efforts as well. Walmart announced a new commitment to reduce the threats aimed most directly at pollinators. These efforts by Walmart are going to take many different forms, though one area of focus is on integrated pest management, or the habits and practices revolving around expanding these key habitats while reducing pest threats.
According to Walmart, the U.S. branch of the company will pull 100% of its floral and fresh produce from suppliers that adopt and integrate the pest management practices highlighted above. As America's largest retailer, what Walmart decides to do can potentially set the tone for discussions revolving around pollinators and corporations in the future. Right now, the alleged goal is to integrate these IPM practices by 2025, at least according to an unnamed third party.
More than just focused on a single aspect of their supply chain, Walmart is actually taking a shot at several areas where they can reduce potential pollinator threats. According to Martin Mundo, Head of Produce Sourcing at Walmart U.S, Walmart is pushing suppliers to phase out and eliminate their use of nitroguanidine neonicotinoids and chlorpyrifos pesticides. Phasing out these problematic pesticides could lead to an industry-wide shift as consumers expect more from corporations.
While Walmart is uniquely focused on pesticides, that is far from the only area that they are addressing pollinator threats. Mundo wrote on the Walmart website that the chain would also begin to phase out and avoid selling "invasive plant species" within their retail locations. Mundo went on to add that Walmart would begin working with solar developers in order to craft pollinator habitats, similar to those found in Laurens, South Carolina.
Working With the Walmart Foundation
Leading the way in the philanthropic fields hasn't been what Walmart is most known for. With that being said, the Walmart Foundation continues to work with farmers and cultivators around the country to enact positive changes for the environment. Most recently, the Walmart Foundation pushed funding toward the Cornell Lab of Ornithology in order to further its studies and work collecting science data from citizens and local monitors.
Acquiring local data and inputting it at the Cornell Lab of Ornithology will allow scientists and researchers to better approach conservation planning in the future. Conservation planning is vital to the long-term health and vitality of our natural wonders, including the animals and insects therein.
Bees are known to be vital to our plane and if corporate leaders like Walmart understand that, hopefully, others will too. For now, we look to Cornell and to the various pollination partners under the Walmart umbrella while we wait to see if results begin to manifest!