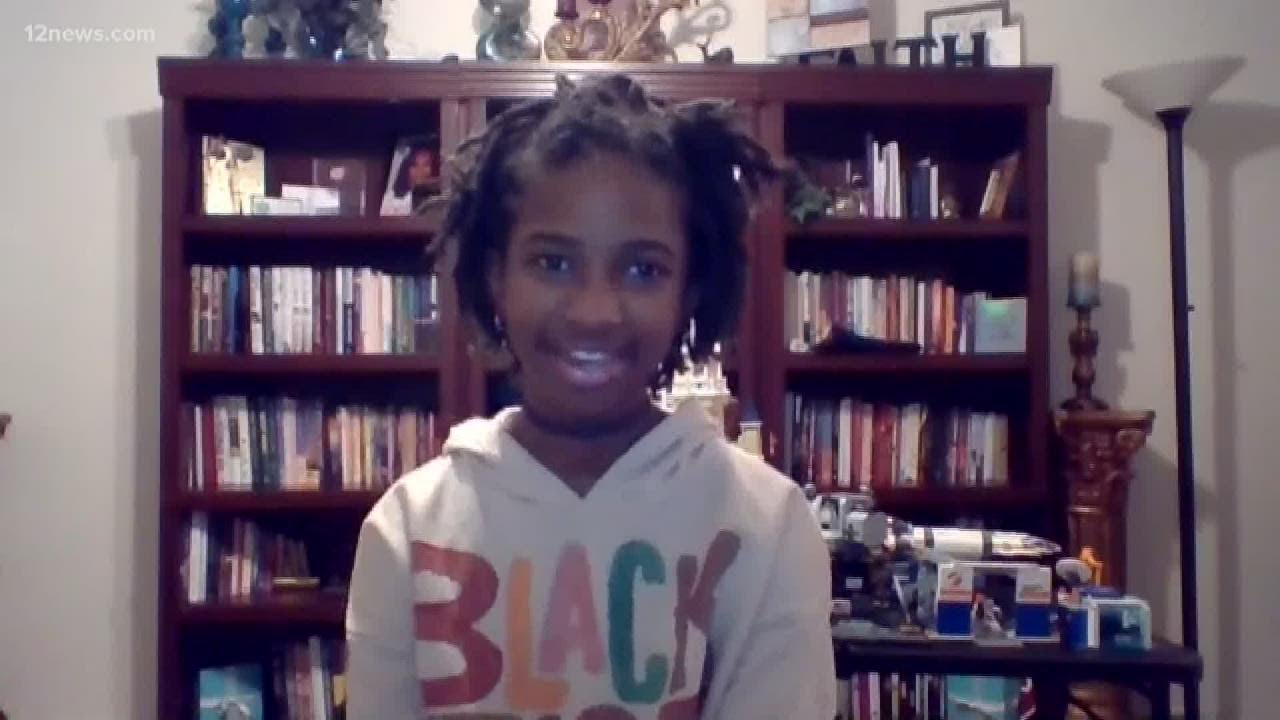 12-Year-Old College Student Aims for NASA
When going to college, you're already going to make waves being accepted as a bona fide student at the age of 12. Not only will you be the focus of attention every class for the first few days, you're probably going to be doubted by every professor until your skill is proven, as well as your maturity to handle the college level classroom and topics.
An Arizona Superstar for Tempe
For Alena Wicker, Arizona State University was going to be her landing pad. The 12-year-old had completed grade school and high school at hyper-speed, passed all the standardized tests with flying colors, and got herself accepted at ASU. No surprise to anyone that knows Alena in Arizona, she has chosen astronomy and related sciences for her major. Her class lists, aside from core requirements, will be chock full of planetary sciences, chemistry and astronomy. ASU is a prime school for the field; ASU has been in the news multiple times for its advanced robotics research, astronomy identifications in outer space, and advanced engineering breakthroughs in all sub-fields for that discipline.
If You Achieve One Miracle, Pull Off Another
Achieving what takes adults around her normally at least 18 years of life and schooling, as well as all the requisite grades in school and heavy topics, Wicker arrived in college and started planning her next target right after graduation, a full-time career at NASA. The federal government's space agency, NASA, regularly recruits teens and college level students with their Academy program, hoping to spot new potential on the way up towards a normal graduation date. However, Wicker's goal is going to be a surprise for the agency as well as a major accomplishment if she can pull it off by age 16.
As far as Wicker is concerned, NASA is another fence to climb over, that's all. She fully expects that while other 16-year-olds are driving their first cars on public roads, Wicker will be testing land rovers for Mars or planets beyond by her graduation.
Never Hesitating to Go For More
Her motto is to aim and dream for goals without hesitation or fear or self-doubt, and Wicker has proven she can connect reality and fulfillment with hard targets already. How that future will work out, whether it be at NASA or elsewhere, one thing is for sure – Wicker is going to go a lot farther than anyone can imagine right now. The biggest challenge for her will be handling increasing social pressures with her young age as well trying to choose the best path for her. Fortunately, Wicker has solved half that problem with already decided NASA will be her next achievement target, period. And given the type of employees NASA hires, with some of their own miracle stories already, Alena Wicker may very well fit in just fine with the teams at the federal space agency.


500,000-Year-Old Wooden Structure Rewrites History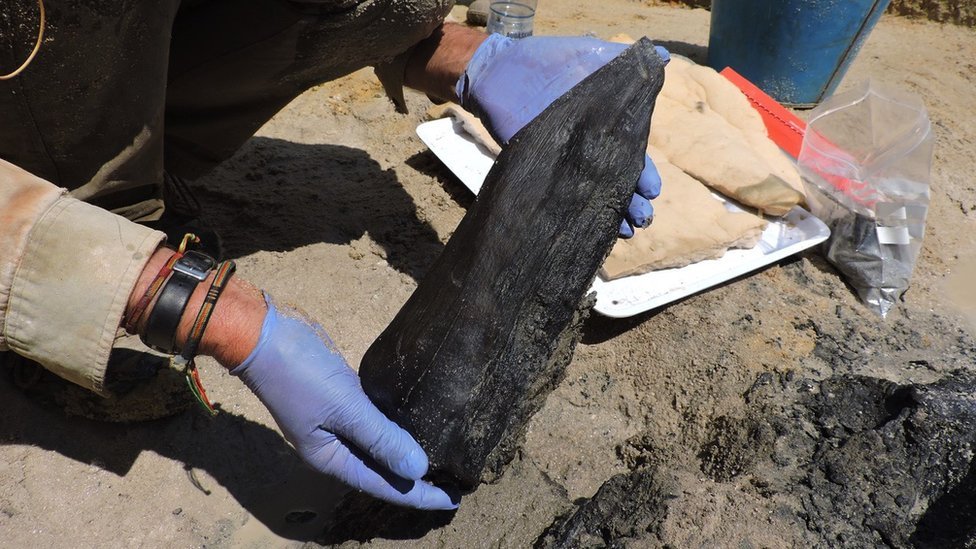 In an archaeological discovery, a wooden structure dating back an astonishing 500,000 years has been unearthed on the banks of a river in Zambia, challenging long-held beliefs about the capabilities of ancient humans. Researchers stumbled upon these ancient wooden logs, a revelation that has the potential to reshape our understanding of the lives of early humans.
The find, located on the riverbanks near Zambia's Kalambo Falls, provides compelling evidence that stone-age people may have constructed primitive shelters, forever altering our perception of their intelligence and resourcefulness. Archaeologist Prof Larry Barham, who led the research, was profoundly impacted by the discovery, stating, "This find has changed how I think about our early ancestors."
What makes this find truly remarkable is that it suggests ancient humans did more than merely survive; they thrived by creating something entirely new. These early humans exhibited intelligence, imagination, and craftsmanship by fashioning structures from wood, a material that had never before been transformed into such large and sophisticated objects.
The researchers also uncovered ancient tools, including digging sticks, but the most exciting find was two pieces of wood positioned at right angles to each other. "One is lying over the other, and both pieces of wood have notches cut into them," explained Geoff Duller, a professor of geography at the University of Aberystwyth and a member of the research team. "You can clearly see those notches have been cut by stone tools, making the two logs fit together to become structural objects."
Radiocarbon dating confirmed the wood's age, placing it at a staggering 476,000 years old. This revelation has ignited curiosity about the woodworking traditions of ancient societies, challenging the prevailing notion that early humans led simplistic, nomadic lives.
Perrice Nkombwe, a team member from the Livingstone Museum in Zambia, expressed her astonishment, saying, "I was amazed to know that woodworking was such a deep-rooted tradition. It dawned on me that we had uncovered something extraordinary."
The preservation of the wooden structure itself is a miracle. Typically, wood decays over time unless preserved under specific conditions. However, in the waterlogged environment along the Kalambo Falls, the wood remained intact, essentially pickled by the elements for millennia.
While the exact purpose of this ancient wooden structure remains a mystery, it has sparked numerous speculations. Prof. Duller suggests it might have been used as a place to sit beside the river and fish, although a complete understanding of its function remains elusive.
Moreover, the identity of the individuals who constructed this structure raises intriguing questions. "We don't know – it could have been Homo sapiens, and we just haven't discovered fossils from that age yet," Prof. Duller added. "But it could be a different species – [perhaps] Homo erectus or Homo naledi – there were a number of hominid species around at that time in southern Africa."
This discovery has the potential to enrich our understanding of ancient woodworking techniques, craftsmanship, and human interaction with the environment. As researchers continue their work at the Kalambo Falls site, the pages of history are being rewritten, and our appreciation for the ingenuity of our ancient ancestors grows ever deeper.