10 Young Girls Who Are Knocking Down Society's Walls and Influencing Change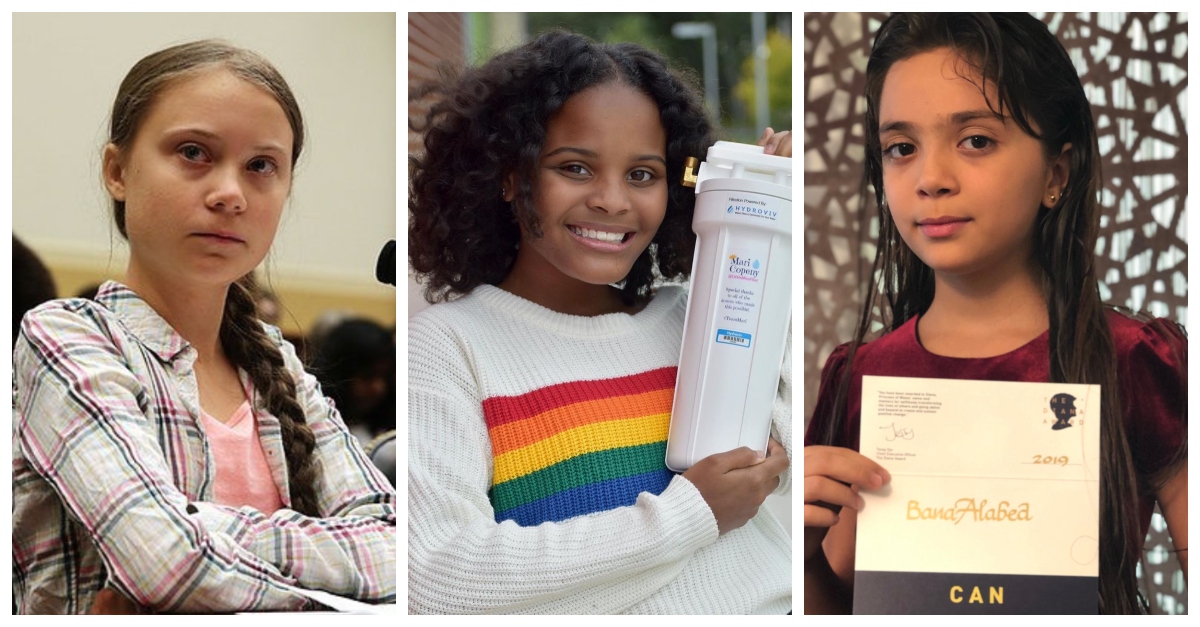 Let's be truthful: females and minorities are at a disadvantage. In fact, unless you are a Caucasian male, you face unfair challenges. Many people simply accept this as "just the way it is" and find a way to deal with it. That seems like the easiest thing to do: take the path of least resistance, try not to rock the boat, accept our lot in life. And, with that, we go on about our days and lives, finding a way to live the best we can.
Then, there are those of us who simply refuse to accept how it is, and these are often what we consider heroes. They are the ones who take the road less traveled, go against the grain, and rock every boat necessary to reach their desired outcomes. They are the trailblazers, and we admire their strength and courage and dedication. And why not? They are admirable people.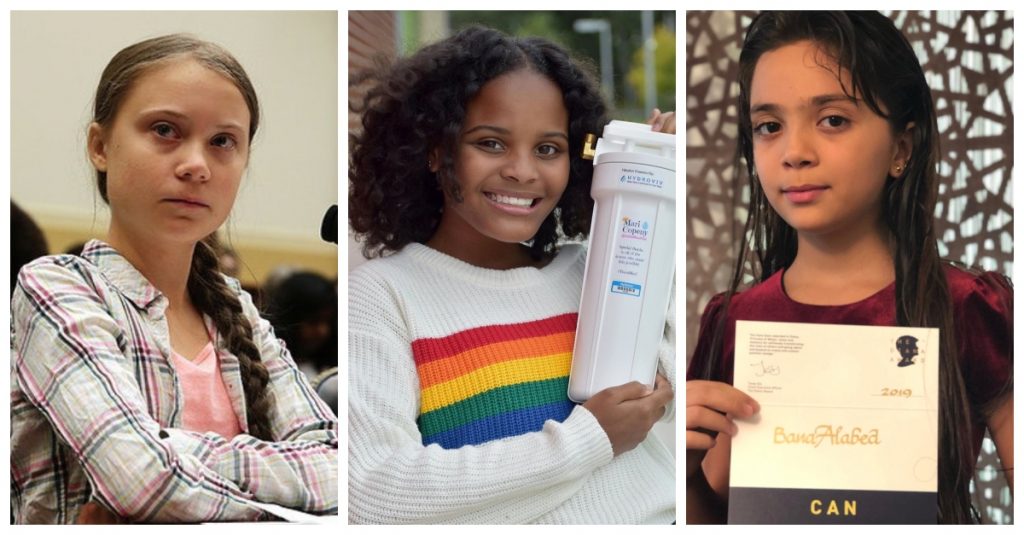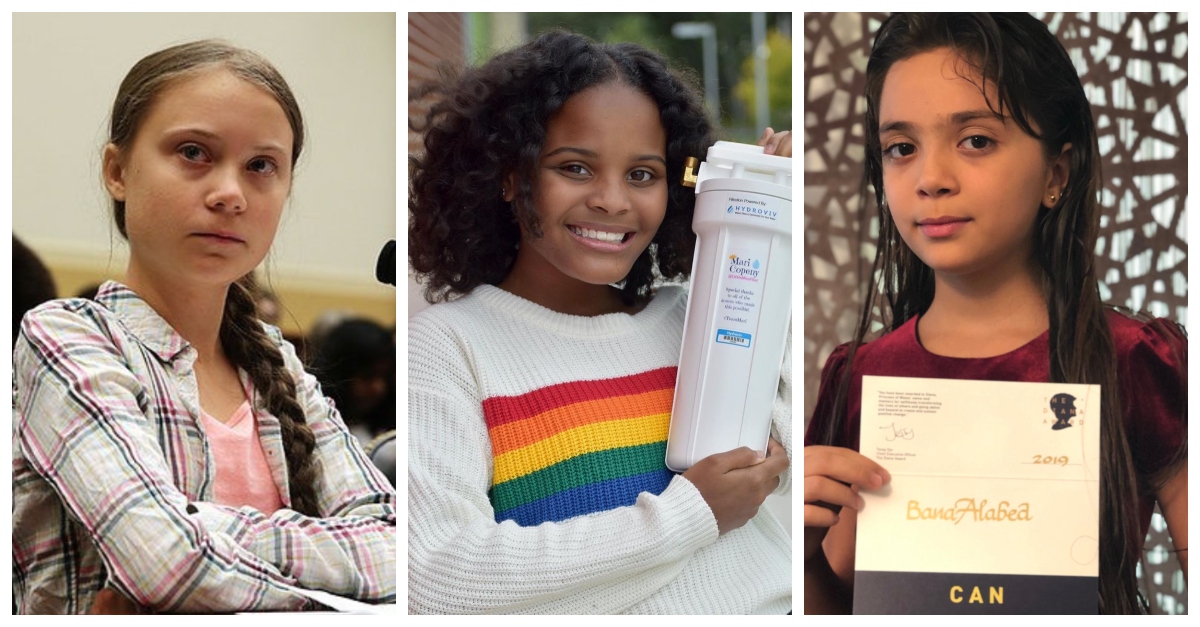 What, though, is more impressive than an adult blazing new trails and working hard to change something? When a young female does it. These amazing girls have multiple "strikes" against them: their gender, some of them their race, and- of course- their ages, but they let none of those things stop them from reaching their goals. Consider the ways in which they are working for things they believe in.
Greta Thunberg
This young lady knows that protecting the planet lies in the hands and actions of its inhabitants. At only 16, she addressed the UN on the topic of climate change. Most of us are too nervous to address our middle school class or coworkers in a large meeting. Greta put her game face on and became the leader of what is known as the largest climate strike in history.
Mikaila Ulmer
Have you ever been stung by a bee? Or, better yet, have you ever wondered just what a specific insect or "pest" does for us? Mikaila Ulmer has done both. At only four years old, she was stung by a bee while selling lemonade. This led her to study just how important bees are for the planet. At only nine years old, she went on Shark Tank to promote her business Me & the Bees, which sells flaxseed lemonade that supports bees. Next time you visit a Whole Foods store, look for her lemonade sitting on shelves.
Amariyanna "Mari" Copeny and Autumn Peltier
These two young ladies have found fighting for clean water as their cause. You might recognize Amariyanna. At only eight, she wrote a letter to President Obama about the Flint water crisis, which resulted in the President's visit. She even spoke at the White House regarding the issue.
Autumn Peltier is a fifteen year old Native who spoke at the UN about communities, especially indigenous ones, that lack access to clean drinking water. She was only 13 when she addressed the UN, and is quoted as having said, "We can't eat money, or drink oil"- wise words from one so young.
Malala Yousafzai
At only 17, Malala took on the fight for providing an education to everyone- an unaccepted idea in her part of the world. Even though she has put a target on her back, so to speak, from organizations that do not believe in women's rights, she pushes on with the goal of helping women meet their own educational goals.
Bana al-Abed
Do you remember what you were doing at 8? It is safe to say that most of us were playing as opposed to dealing with the war in Syria and becoming such a young refugee. Though this experience could have easily hardened young Bana al-Abed, she chose a different route. She used Twitter to share a very detailed account of what was really happening in Syria, and the truth of the suffering behind it. She was offered a book deal, and used her platform to petition worldwide leaders for change in the war-torn country. She quickly became one of the youngest activists for change.
Sophie Cruz
At a mere six years old, Sophie Cruz was facing losing her parents due to immigration laws. She took it upon herself to write a letter to the pope- one that was intended to keep ICE from breaking up families. Now, at eight, she continues to fight immigration laws.
Asia Newson and Maya Penn
These two young African American businesswomen are making waves. Maya Penn started an eco-friendly clothing business at only eight years old. Since then, she has been name a "SuperSoul 100 Entrepreneur" by Oprah, had her own TED Talk, and started a nonprofit for environmental changes.
Asia Newson started selling candles at only five years old. She is now a teenager and uses her platform and talents help build small businesses in her hometown, teach other children how to run a business, and even providing jobs.
Jazz Jennings
Jazz is a transgender teenager who has been standing up for her beliefs since early childhood. She has her own show on TLC- one which she has opted to use as a way to be a positive role model for other members of the LGBTQ community.
These young women are making strides and knocking down walls. It inspires us to ask ourselves: How can I be a positive influence and spark change? Do I accept my life "the way it is", or do I take it by the horns and dictate my life instead of it dictating me?
These Hermit Crabs Will Blow Your Mind With Stunning Natural Ritual.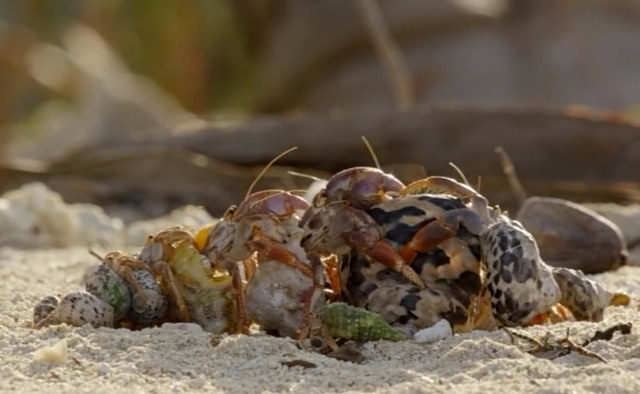 If you are like most people then you are likely fascinated with the ocean and all the creatures inside it. While we can talk forever about massive whales, scuttling squids, and scary sharks, we'd rather highlight a cute little crustacean known as the hermit crab. Now, you've likely heard of the hermit crab and, perhaps, you even know what it looks like. As a member of the superfamily known as the Paguroidea, hermit crabs manage to stand out all on their own. In fact, after learning about this natural ritual that hermit crabs complete, you might even want one of your own!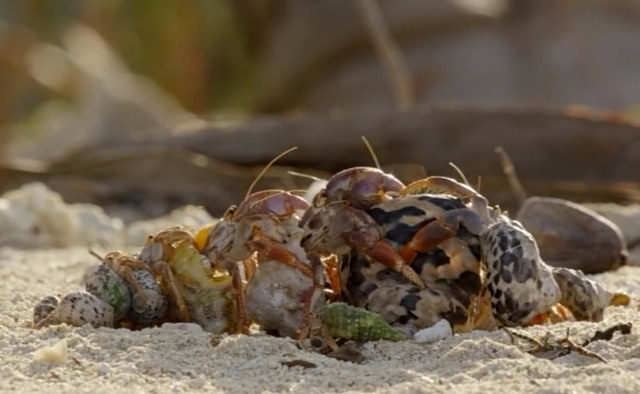 In a post shared on Facebook by a user named Melody Flowers, it was revealed that hermit crabs are always looking for bigger shells to live in. While you probably knew this already, what you didn't realize about this ritual is far more fascinating. According to the post, which has since been backed up by other scientific journals, hermit crabs like to line up next to shells that happen to be too big for them. Hermit crabs can wait for up to eight hours for another crab to come along and try the shell out. Why do these crabs wait next to shells that are too large for them? As it turns out, the first hermit crab is simply waiting for the second crab in line to discard its shell.
So we outlined a natural ritual that hermit crabs undertake when finding a new home. Why is this so fascinating? While you may have summoned up an image of two hermit crabs swapping shells, that isn't entirely accurate. As the second crab lines up behind the shell, more will come to follow. Before long, observers would be able to watch as dozens of hermit crabs all trade shells with one another to ensure that everyone has a comfortable home to live in. The smallest shell of the bunch gets left behind while the shell that started the queue will go to the largest hermit crab of the lot. That's pretty amazing, isn't it? The coordination and cooperation that these hermit crabs have to deploy is nothing short of impressive. If only humans could get along so well when it comes to making to sure everyone is comfortable and safe within their home.
Even though hermit crabs will work together in order to find homes, they are still a competitive species. Gastropod shells can become a limited resource due to a variety of natural and unnatural factors, such as climate change and pollution. When hermit crabs are of a similar size, they are more competitive and violent with one another. When hermit crabs vary dramatically in size, there are more resources available for every member of the group. Hermit crabs are a fascinating sort of creature because they can come in varying sizes with a lifespan ranging between 12 and 70 years. The next time that you see a hermit crab, make sure it has the perfect shell to call home. Maybe it will remember you a couple of decades later!