10 Young Girls Who Are Knocking Down Society's Walls and Influencing Change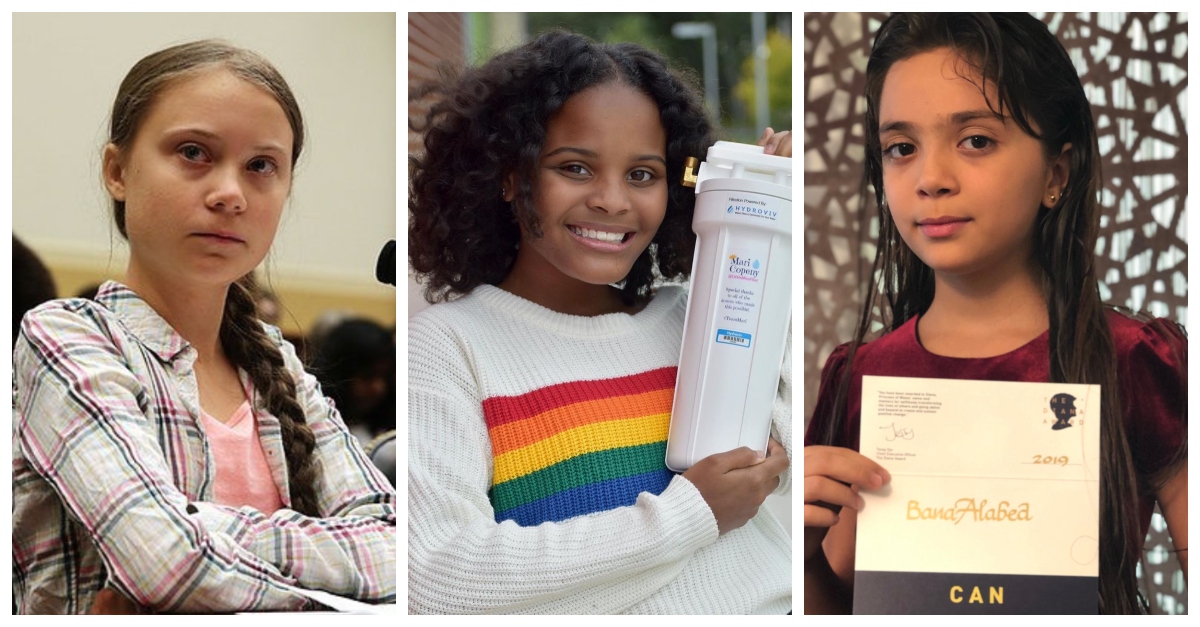 Let's be truthful: females and minorities are at a disadvantage. In fact, unless you are a Caucasian male, you face unfair challenges. Many people simply accept this as "just the way it is" and find a way to deal with it. That seems like the easiest thing to do: take the path of least resistance, try not to rock the boat, accept our lot in life. And, with that, we go on about our days and lives, finding a way to live the best we can.
Then, there are those of us who simply refuse to accept how it is, and these are often what we consider heroes. They are the ones who take the road less traveled, go against the grain, and rock every boat necessary to reach their desired outcomes. They are the trailblazers, and we admire their strength and courage and dedication. And why not? They are admirable people.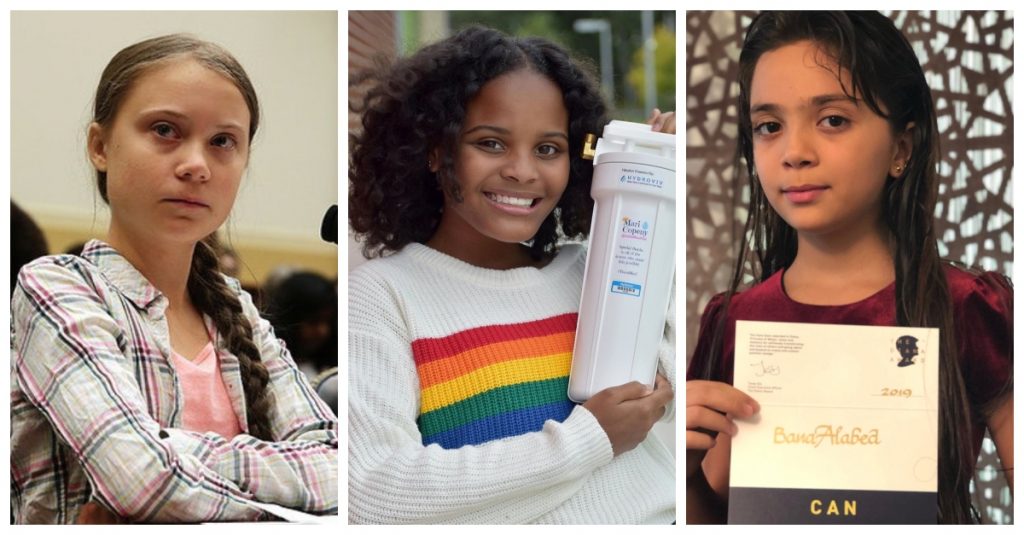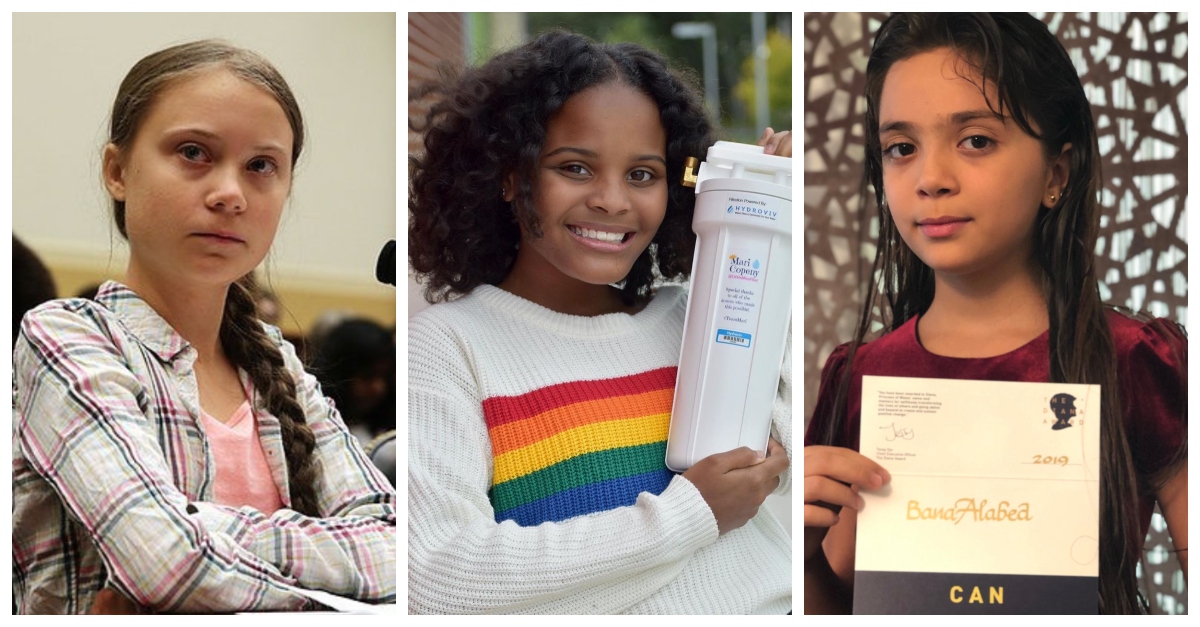 What, though, is more impressive than an adult blazing new trails and working hard to change something? When a young female does it. These amazing girls have multiple "strikes" against them: their gender, some of them their race, and- of course- their ages, but they let none of those things stop them from reaching their goals. Consider the ways in which they are working for things they believe in.
Greta Thunberg
This young lady knows that protecting the planet lies in the hands and actions of its inhabitants. At only 16, she addressed the UN on the topic of climate change. Most of us are too nervous to address our middle school class or coworkers in a large meeting. Greta put her game face on and became the leader of what is known as the largest climate strike in history.
Mikaila Ulmer
Have you ever been stung by a bee? Or, better yet, have you ever wondered just what a specific insect or "pest" does for us? Mikaila Ulmer has done both. At only four years old, she was stung by a bee while selling lemonade. This led her to study just how important bees are for the planet. At only nine years old, she went on Shark Tank to promote her business Me & the Bees, which sells flaxseed lemonade that supports bees. Next time you visit a Whole Foods store, look for her lemonade sitting on shelves.
Amariyanna "Mari" Copeny and Autumn Peltier
These two young ladies have found fighting for clean water as their cause. You might recognize Amariyanna. At only eight, she wrote a letter to President Obama about the Flint water crisis, which resulted in the President's visit. She even spoke at the White House regarding the issue.
Autumn Peltier is a fifteen year old Native who spoke at the UN about communities, especially indigenous ones, that lack access to clean drinking water. She was only 13 when she addressed the UN, and is quoted as having said, "We can't eat money, or drink oil"- wise words from one so young.
Malala Yousafzai
At only 17, Malala took on the fight for providing an education to everyone- an unaccepted idea in her part of the world. Even though she has put a target on her back, so to speak, from organizations that do not believe in women's rights, she pushes on with the goal of helping women meet their own educational goals.
Bana al-Abed
Do you remember what you were doing at 8? It is safe to say that most of us were playing as opposed to dealing with the war in Syria and becoming such a young refugee. Though this experience could have easily hardened young Bana al-Abed, she chose a different route. She used Twitter to share a very detailed account of what was really happening in Syria, and the truth of the suffering behind it. She was offered a book deal, and used her platform to petition worldwide leaders for change in the war-torn country. She quickly became one of the youngest activists for change.
Sophie Cruz
At a mere six years old, Sophie Cruz was facing losing her parents due to immigration laws. She took it upon herself to write a letter to the pope- one that was intended to keep ICE from breaking up families. Now, at eight, she continues to fight immigration laws.
Asia Newson and Maya Penn
These two young African American businesswomen are making waves. Maya Penn started an eco-friendly clothing business at only eight years old. Since then, she has been name a "SuperSoul 100 Entrepreneur" by Oprah, had her own TED Talk, and started a nonprofit for environmental changes.
Asia Newson started selling candles at only five years old. She is now a teenager and uses her platform and talents help build small businesses in her hometown, teach other children how to run a business, and even providing jobs.
Jazz Jennings
Jazz is a transgender teenager who has been standing up for her beliefs since early childhood. She has her own show on TLC- one which she has opted to use as a way to be a positive role model for other members of the LGBTQ community.
These young women are making strides and knocking down walls. It inspires us to ask ourselves: How can I be a positive influence and spark change? Do I accept my life "the way it is", or do I take it by the horns and dictate my life instead of it dictating me?
The little boy shares a special moment with a police officer during a protest rally for George Floyd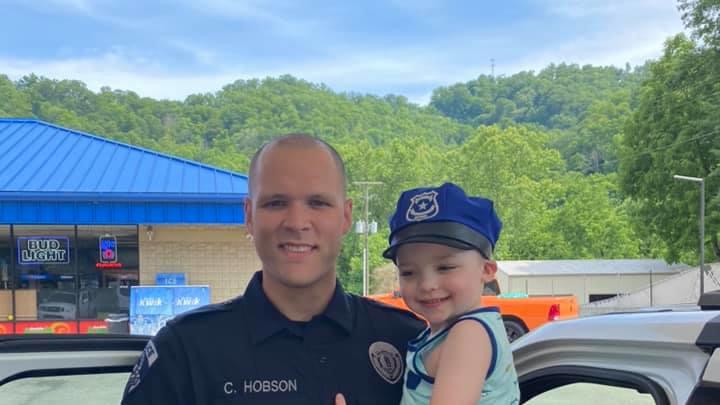 The ruthless killing of George Floyd has caused a thunderous uproar and rage throughout the world. In Winston-Salem, NC, hundreds of people gathered to protest against the killing of Floyd. They took to one knee for 8 minutes and 46 seconds that is the exact length of time former police officer Derek Chauvin had shoved his knee onto Floyd's neck which resulted in Floyd's death. The killing of George Floyd has become a symbol of injustice not only in American society but throughout the world. "Say no to racism" has been the most trending topic in all regions of the globe. In this particular incident, it was a black man who was the victim and this is not the only time it has happened. Several cases have occurred which demonstrated the lack of compassion and justice in the way law enforcement has dealt with individuals from minority racial groups.
Yolanda Williams Dickey, a resident of Winston-Salem, NC, was driving by the protest when she decided she wanted her family to be part of this protest as a sign of solidarity against discrimination against the minority groups. She went home to pick up her husband and son, who were glad they got a chance to be part of this historic protest. For her little son, Kamari it was quite the experience. He had never seen a protest rally before this. He saw a lot of anger and pain in the faces of the protestors. He could also see his parents being very emotional too. His parents had told him what the protest was about and how Floyd had been murdered. Kamari couldn't understand why the former police officer did what he did to George Floyd.
Kamari's attention went to the police officers on the sidelines. He watched them very closely as they stood by making sure there was no violence at the protest. Kamari had always wanted to a police officer himself but now his mother was concerned that after this incident, maybe he would not want to be one. Most of the toys that Kamari had were related to the police and he spent most of his days playing with them. He often told his parents that when he grows up he wanted to be a police officer so he could catch the bad guys. This unfortunate killing of George Floyd might have shattered the dreams of the little boy. At the protest, as the family moved closer to the police officers, Kamari approached Sgt. Dan Battjes, who was sitting on his motorcycle.
Kamari formally introduced himself to the police officer, who was very kind and friendly to the boy. After a few minutes of talking, Kamari said goodbye to the officer by a friendly fist pump. While the citizens of the country are demonstrating against the police and there is an unbelievable level of anger toward law enforcement, this little boy kept no hatred in his heart. The innocence of the little boy showed the resilience of the American community. One incident cannot dismantle years of peaceful coexistence. Yes, there have been cases where the minority communities have been discriminated and there should be strict actions and reforms against such incident but Americans still need to live together. The dream of Kamari to become a police officer might still be alive. The question remains, is the dream of a multi-racial America living with each other with love, compassion, and tolerance still alive? Only time will tell if this dream is alive.