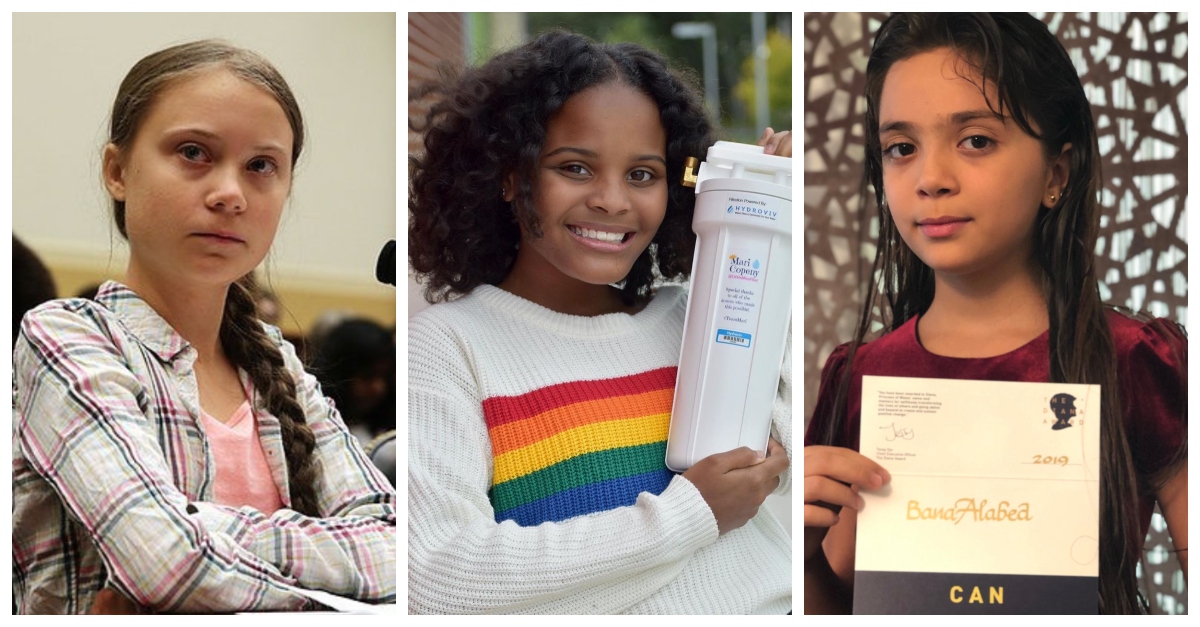 10 Young Girls Who Are Knocking Down Society's Walls and Influencing Change
Let's be truthful: females and minorities are at a disadvantage. In fact, unless you are a Caucasian male, you face unfair challenges. Many people simply accept this as "just the way it is" and find a way to deal with it. That seems like the easiest thing to do: take the path of least resistance, try not to rock the boat, accept our lot in life. And, with that, we go on about our days and lives, finding a way to live the best we can.
Then, there are those of us who simply refuse to accept how it is, and these are often what we consider heroes. They are the ones who take the road less traveled, go against the grain, and rock every boat necessary to reach their desired outcomes. They are the trailblazers, and we admire their strength and courage and dedication. And why not? They are admirable people.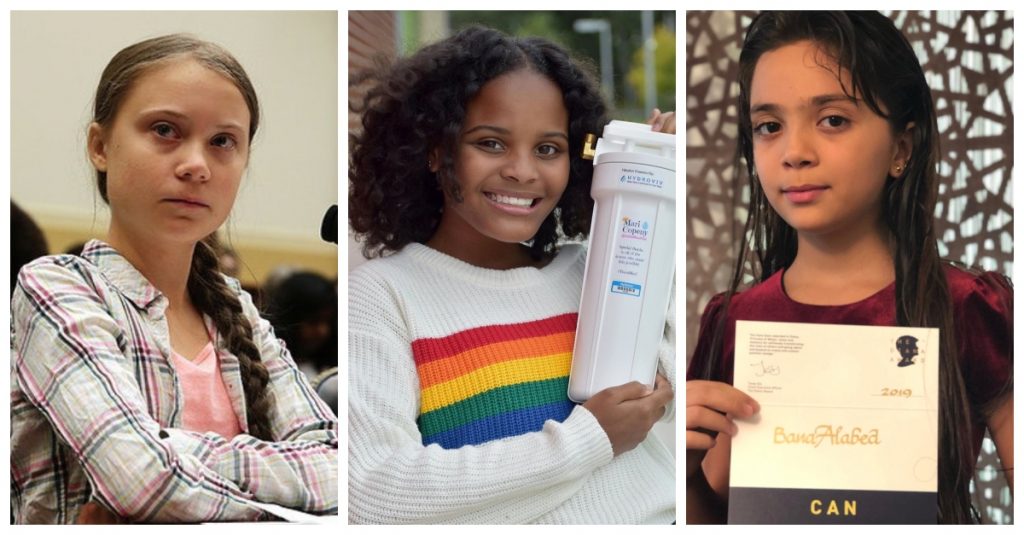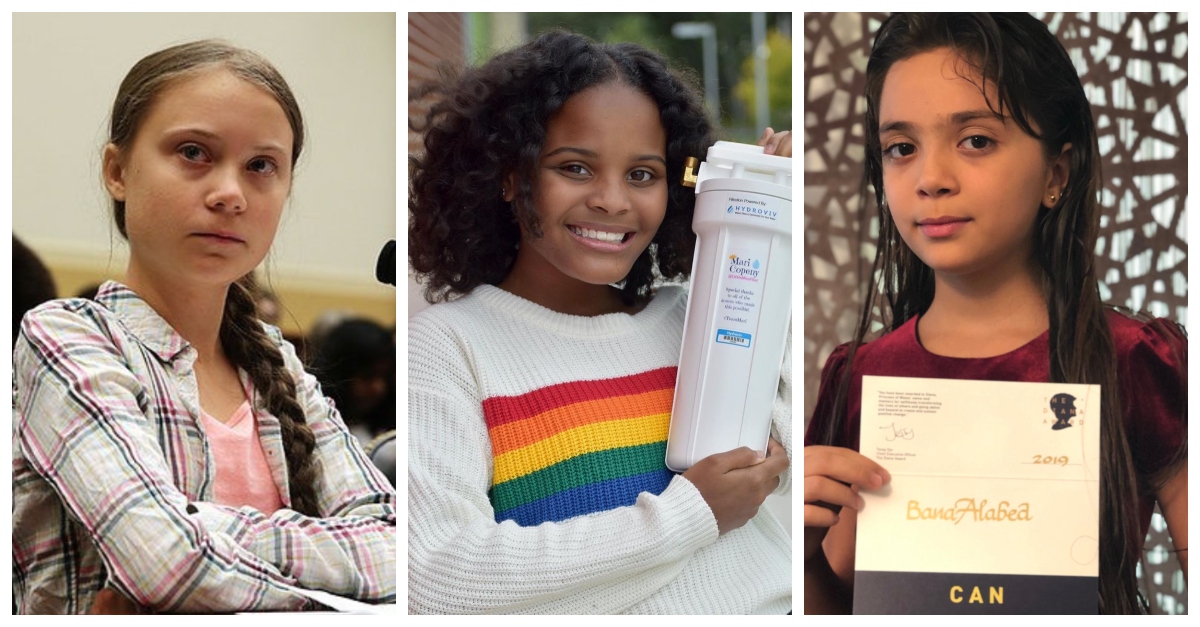 What, though, is more impressive than an adult blazing new trails and working hard to change something? When a young female does it. These amazing girls have multiple "strikes" against them: their gender, some of them their race, and- of course- their ages, but they let none of those things stop them from reaching their goals. Consider the ways in which they are working for things they believe in.
Greta Thunberg
This young lady knows that protecting the planet lies in the hands and actions of its inhabitants. At only 16, she addressed the UN on the topic of climate change. Most of us are too nervous to address our middle school class or coworkers in a large meeting. Greta put her game face on and became the leader of what is known as the largest climate strike in history.
Mikaila Ulmer
Have you ever been stung by a bee? Or, better yet, have you ever wondered just what a specific insect or "pest" does for us? Mikaila Ulmer has done both. At only four years old, she was stung by a bee while selling lemonade. This led her to study just how important bees are for the planet. At only nine years old, she went on Shark Tank to promote her business Me & the Bees, which sells flaxseed lemonade that supports bees. Next time you visit a Whole Foods store, look for her lemonade sitting on shelves.
Amariyanna "Mari" Copeny and Autumn Peltier
These two young ladies have found fighting for clean water as their cause. You might recognize Amariyanna. At only eight, she wrote a letter to President Obama about the Flint water crisis, which resulted in the President's visit. She even spoke at the White House regarding the issue.
Autumn Peltier is a fifteen year old Native who spoke at the UN about communities, especially indigenous ones, that lack access to clean drinking water. She was only 13 when she addressed the UN, and is quoted as having said, "We can't eat money, or drink oil"- wise words from one so young.
Malala Yousafzai
At only 17, Malala took on the fight for providing an education to everyone- an unaccepted idea in her part of the world. Even though she has put a target on her back, so to speak, from organizations that do not believe in women's rights, she pushes on with the goal of helping women meet their own educational goals.
Bana al-Abed
Do you remember what you were doing at 8? It is safe to say that most of us were playing as opposed to dealing with the war in Syria and becoming such a young refugee. Though this experience could have easily hardened young Bana al-Abed, she chose a different route. She used Twitter to share a very detailed account of what was really happening in Syria, and the truth of the suffering behind it. She was offered a book deal, and used her platform to petition worldwide leaders for change in the war-torn country. She quickly became one of the youngest activists for change.
Sophie Cruz
At a mere six years old, Sophie Cruz was facing losing her parents due to immigration laws. She took it upon herself to write a letter to the pope- one that was intended to keep ICE from breaking up families. Now, at eight, she continues to fight immigration laws.
Asia Newson and Maya Penn
These two young African American businesswomen are making waves. Maya Penn started an eco-friendly clothing business at only eight years old. Since then, she has been name a "SuperSoul 100 Entrepreneur" by Oprah, had her own TED Talk, and started a nonprofit for environmental changes.
Asia Newson started selling candles at only five years old. She is now a teenager and uses her platform and talents help build small businesses in her hometown, teach other children how to run a business, and even providing jobs.
Jazz Jennings
Jazz is a transgender teenager who has been standing up for her beliefs since early childhood. She has her own show on TLC- one which she has opted to use as a way to be a positive role model for other members of the LGBTQ community.
These young women are making strides and knocking down walls. It inspires us to ask ourselves: How can I be a positive influence and spark change? Do I accept my life "the way it is", or do I take it by the horns and dictate my life instead of it dictating me?
Africa's White Rhino Population Rebounds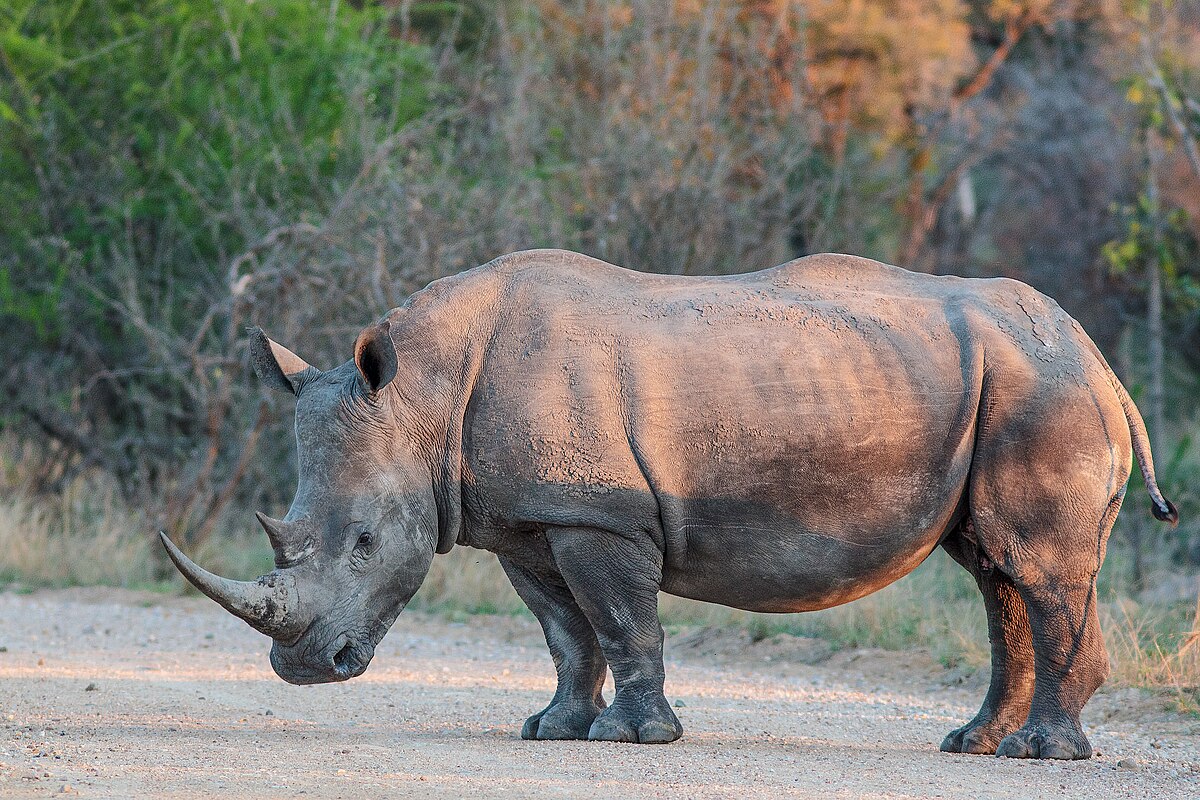 In a exciting turn of events, Africa's white rhino population has experienced a resurgence for the first time in a decade. At the close of 2022, there were 23,290 rhinos in total, marking a significant 5.2% increase from the previous year.
Rhinos are among the planet's most iconic and endangered creatures. These massive herbivores are known for their distinctive horns, which have unfortunately made them prime targets for poachers seeking to profit from the illegal wildlife trade. There are two main species of African rhinos: the white rhino and the black rhino. Both face grave threats to their survival.
The primary reason behind the perilous decline of rhino populations is poaching. Rhino horn, made of keratin (the same substance as human hair and nails), is mistakenly believed by some to have medicinal properties, and it is also highly sought after for its use in ornamental carvings. This misguided demand has led to a tragic increase in poaching activities, with rhinos being killed for their horns at an alarming rate.
Habitat loss is another significant threat to rhino populations. As human populations grow and expand, rhino habitats are encroached upon, leaving these animals with less space to roam and find food.
Despite these challenges, the recent increase in rhino populations is cause for celebration and renewed hope. The protection and biological management initiatives implemented by conservation organizations have played a pivotal role in this positive trend. Both black and white rhino populations have shown promising signs of recovery, with black rhinos increasing by 4.2% and white rhinos by 5.6%.
Dr. Michael Knight, chair of the IUCN's Rhino Specialist Group (AfRSG), expressed his relief, saying, "With this good news, we can take a sigh of relief for the first time in a decade. However, it is imperative to further consolidate and build upon this positive development and not drop our guard."
Nina Fascione, Executive Director at the International Rhino Foundation, emphasized that this rebound in rhino populations is not only a triumph for the rhinos themselves but also for the countless other species that share their ecosystems and the dedicated people who protect these lands.
The resurgence of rhino populations underscores the effectiveness of collaborative conservation efforts across Africa. Protected areas like Kruger National Park in South Africa have significantly boosted security measures to deter poachers, resulting in a decline in poaching incidents on their land. However, poachers have shifted their focus to smaller areas, such as the province-run Hluhluwe Imfolozi Game Reserve, which has borne the brunt of South Africa's rhino poaching in recent years.
Efforts to combat rhino poaching extend beyond national borders. U.S. Treasury Secretary Janet Yellen, during her visit to South Africa's Dinokeng Game Reserve, emphasized the need to follow the money trail associated with poaching, treating it as seriously as other crimes. This approach can help disrupt the illegal wildlife trade networks that drive rhino poaching.
While the increase in rhino populations is undoubtedly promising, significant challenges remain on the horizon. Competition over water resources and the resulting conflicts between communities and wildlife may bring humans and rhinos into closer contact, potentially leading to more poaching incidents. Poverty resulting from the loss of crops and livestock can also drive individuals to poaching as a means of income.
To ensure the continued recovery of Africa's rhino populations, it is vital to address these underlying issues and maintain unwavering commitment to conservation efforts. The rebounding rhino populations serve as a testament to what can be achieved when dedicated individuals, organizations, and governments work together to protect these magnificent creatures and the ecosystems they call home.