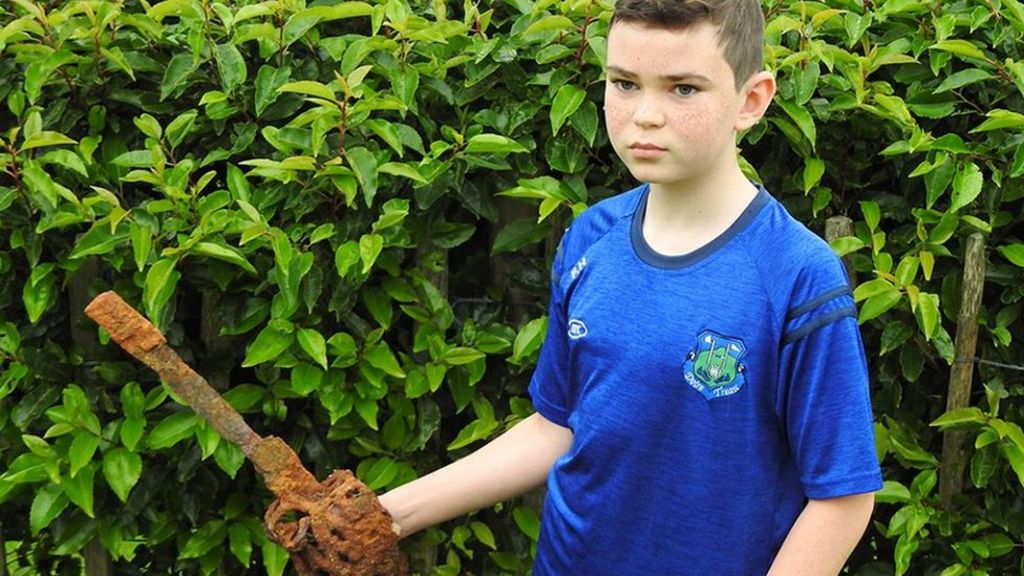 10-year-old metal detectorist discovers ancient sword on his first trip
On trying out his metal detector, a gift for his 10th birthday, Fionntan has discovered a rusty sword that is believed to be centuries old.
The boy from Ulster, Northern Ireland found the sword on his very first try of the metal detector, and antique experts believe that the sword is from the 18th century- about 300 years old.
"What a fine thing to find," said Philip Spooner, a veteran antique dealer of 30 years.
"The sword is a basket hilt-type sword as used by English officers and dragoons from about 1720 to 1780, or it could be a Scottish basket hilt of about 1700 to 1850."
Mark and David Hawkins are brother antique experts with more than 55 years of experience between them, and they claimed that results from assessing the sword from pictures may not all that be correct because the sword was so rusty.
In their assessment, they said, "We think it is likely an English basket-hilted broadsword, with flattened bars and large, plum pudding pommel- typical of the early types."
Fionntan's Dad has made contact with Dr. Greer Ramsey, a curator of archaeology at National Museums Northern Ireland to help in solving the mystery of the sword's origin and exactly how old it is.
New Discovery Reveals Old People Are Now Stronger When Compared To Those Who Lived In 1990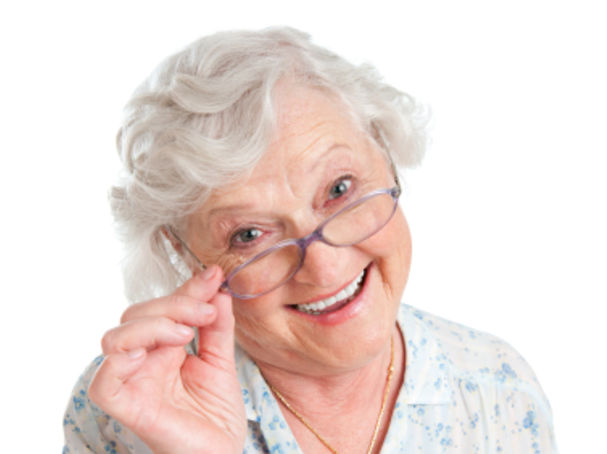 A new study from Finland has looked into the probability of older people of this current time being more stronger and vibrant compared to people of the same age 30 years ago.
Quite strange, given that life expectancy becomes lower each year yet this finding was made possible from a study carried out at the Faculty of Sport and Health Sciences at the University of Jyvaskyla in Finland.
The research looked into the mental and physical abilities of Finnish people between the age of 75 and 80 to people of the same age in the 1990s.
"Performance-based measurements describe how older people manage in their daily life, and at the same time, the measurements reflect one's functional age," says the principal investigator of the study, Professor Taina Rantanen, in a statement.
It was discovered men and women that fell into these ages had faster walking pace, improved reasoning and muscle strength plus their working memory are much better than people of the same age born earlier.
These differences were not however noticeable in lung function tests.
"Higher physical activity and increased body size explained the better walking speed and muscle strength among the later-born cohort," says doctoral student Kaisa Koivunen, "whereas the most important underlying factor behind the cohort differences in cognitive performance was longer education."
Postdoctoral researcher Matti Munukka added, "The cohort of 75- and 80-year-olds born later has grown up and lived in a different world than did their counterparts born three decades ago. There have been many favorable changes.
"These include better nutrition and hygiene, improvements in health care and the school system, better accessibility to education and improved working life."
The findings revealed longevity is supported by an increased number of years in lived with satisfactory functional strength in old age. This could justify why there's been a slower rate of change as we advance in age.
"This research is unique because there are only a few studies in the world that have compared performance-based maximum measures between people of the same age in different historical times," says Rantanen.
"The results suggest that our understanding of older age is old-fashioned. From an aging researcher's point of view, more years are added to midlife, and not so much to the utmost end of life. That's hopeful news for us all."