You Need to Listen to the Call of Your Soul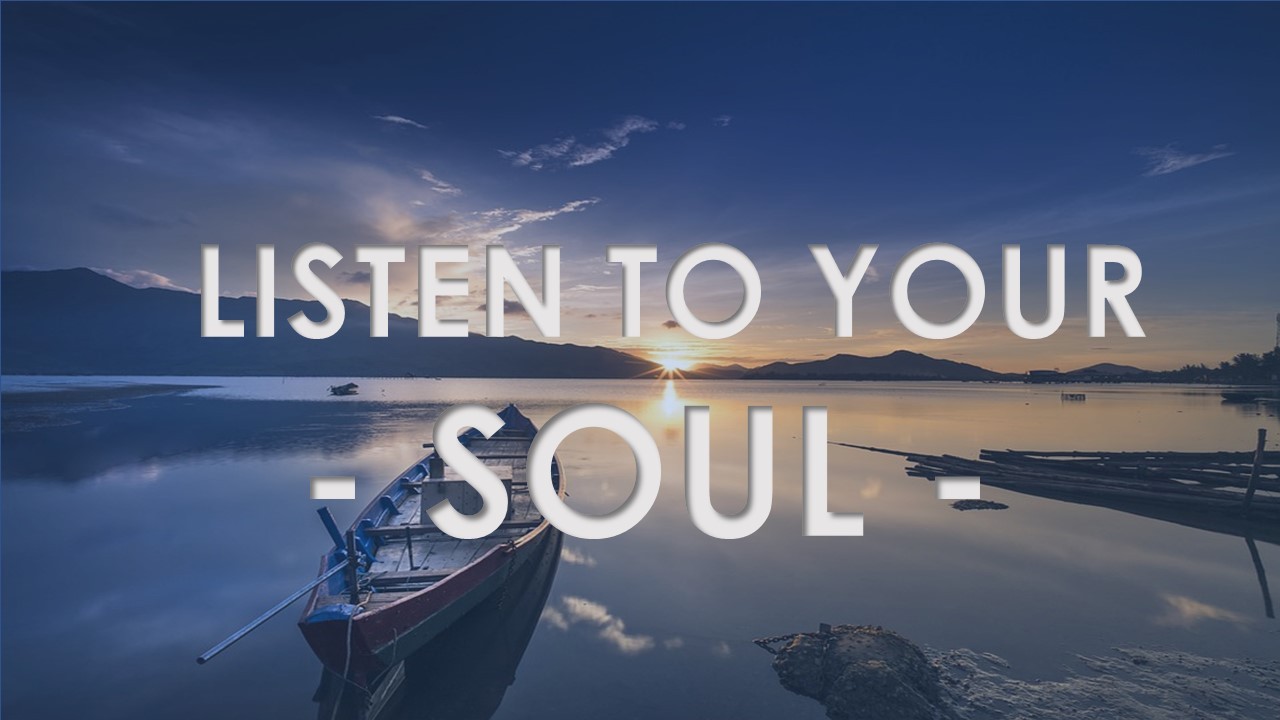 All anyone wants to do is follow their heart. Sometimes, people are unsure of what their heart is telling them. In other cases, people might not want to listen to what the heart wants. Sometimes, it can take a while for people to accept that their heart and soul are calling out to them. Maybe they don't want to listen. Maybe they don't believe it.
What many people don't understand is that even if the heart is calling, it still takes a lot of self-determination to move its direction. Along the journey that we call life, there are going to be tremendous challenges along the way. There is going to be heartbreak. There will be failure. There is also going to be dismay. Some people might even feel despair. It is important not to listen to any of this.
There is a lot of uncertainty that people face as they go through life. This uncertainty lingers at the edges of our hearts and souls. This is often exemplified by those who seek to tear us down. This is shown by those who desire to live within life's convenient boxes. This is demonstrated by those who are not willing to take the necessary risks to pick themselves up and start over once again.
In many ways, people are happy with this. They are fine living in this tiny space. They do not want to step outside of their comfort zones, despite their hearts telling them that this is necessary. On the other hand, what would it feel like to listen to the heart and soul? What sort of wonder would people feel? What kind of self-live would enter into the picture? The creativity required to make this happen can be messy; however, this is also the beauty of the situation. All along the way, the mind might be resisting this situation; however, the heart knows that this is the right thing to do.
The truth is always present. It is always waiting. It always wants to be reclaimed. No matter how many times people may have forgotten about these truths, they will always be there. Sometimes, people have to do a double-take. Sometimes, people need to turn around. Sometimes, there are distractions that are going to arise. These might even lead to failures. All of this is fine. It is a natural part of life.
People don't come with maps or manuals. They also don't come with instructions. Nor do their hearts. This can make it hard for people to figure out who to listen to and what to believe. Eventually, people need to adopt a different attitude when it comes to life. There was a poet who once said that people need to use their ears to listen to their souls. This is the perfect advice that people need to follow, particularly when someone feels lost or confused.
In times of doubt, it is helpful to read. Take a look at stories and poets. Read through tales of people who have survived some of life's hardest lessons and come out fine on the other side. This is a great source of inspiration. Follow their examples. These stories are designed to love us back. Even though this might be mundane and sensible, they can reveal majesty where we once saw ugliness. They can show us the way in an area that once looked like a maze. They can inspire us even in our darkest times. They can encourage us to follow our hearts and souls even when we would rather do otherwise.

Too Shallow for Swimming With Sharks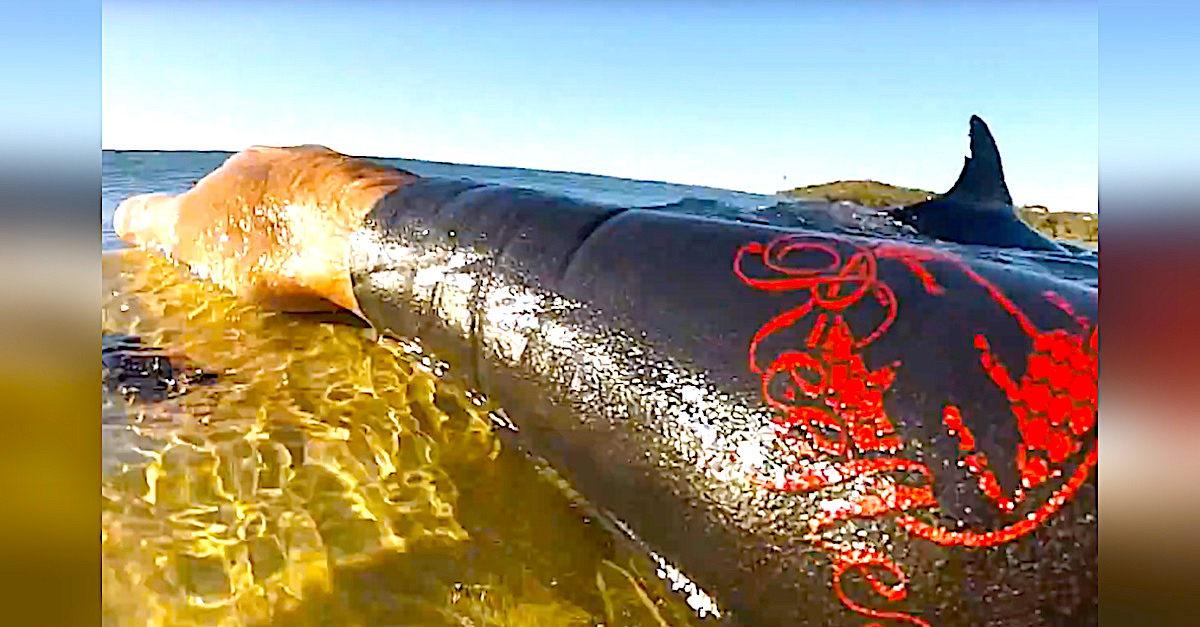 University of Florida student Stefani Luke loved the ocean. She lived to be on the water. She was given a surfboard when she was in high school, but growing up in Ft. Lauderdale didn't offer her much opportunity to ride any exciting waves. Going to college in Gainesville, Florida would provide her with a chance to take weekend trips to the popular beach town, St. Augustine to check out some waves.
One stormy Tuesday, Stefani and some friends heard the news about coastal swells reaching up to five feet. They loaded up their boards and began a caravan. There were 11 kids but only 8 surfboards. She was excited to finally have the chance to use her board on some real waves, but she was also very aware of sharks. She was a biology major, recently working as an intern at the US Fish and Wildlife Service. Most of her work there was done in a lab or in area rivers. The biggest risk at her job had been alligators.
Stefani's love of the ocean and interest in fisheries compelled her to stay abreast of shark activity along the east coast. She knew that in 2019, reports of shark attacks, either provoked or unprovoked, reached nearly 150.
The kids arrived at the beach, ready for some refreshing water and salty air. Today was a day to enjoy a day out of school. They unloaded the boards from their roof racks. Stefani waxed her beloved board alongside her good friends. Since there were more kids there than boards, Stefani offered her board up to a friend to try first. She figured she'd just do a little body surfing to warm up her muscles before fully engaging on her board.
The waves were slightly disappointing. The stories they'd heard about giant waves were exaggerated, topping out at maybe three feet. She swam into the surf and waited. She thought she was a good distance from the surfers with boards. The water was a little colder than expected, and she hadn't brought her wet suit. She swam parallel to the shore for a bit, to warm up. She ended up swimming close to her friend who'd borrowed her board. She waited in the line up, just beyond the breaking point of the waves. She was ready to body surf and catch some waves.
The waves were coming in sets of four. She took the first in a set. It picked her up and she swam with it. As she glided in toward the shore she saw the dark shadow of what she knew was a shark. Everyone knows that you don't panic when you see a shark. You don't thrash around in the water. You don't show signs of distress that signal to a shark that you're easy prey. She forgot all that. All Stefani could think was "I don't want to get eaten by a shark today!" She swam for her life. She swam fast, and probably a little crazy.
The realization of her frenzy made her calm down slightly. She dropped the panicky swimming. She stopped swimming to realize that she was only in about a foot of water! She felt very silly, probably looking like a fool to anyone who might've seen this spectacle.
She stood in the water to see her friend that had borrowed her board. Her friend asked with excitement, "Did you see that shark?!" Stefani acknowledged that she had in fact seen it. Her friend offered her the board back. Stefani declined, "No thanks. I like my legs. I like walking". It was at that moment that Stefani gave her board away. She was done surfing and never tried it again.