You Need to Listen to the Call of Your Soul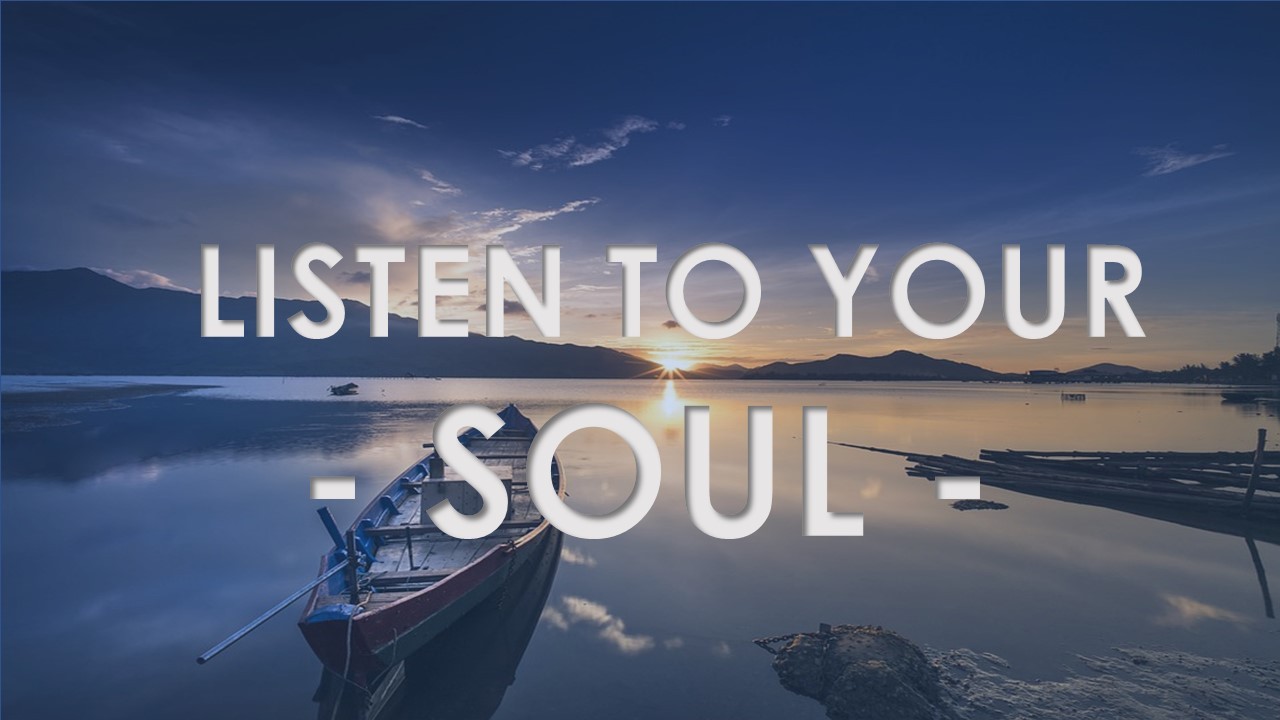 All anyone wants to do is follow their heart. Sometimes, people are unsure of what their heart is telling them. In other cases, people might not want to listen to what the heart wants. Sometimes, it can take a while for people to accept that their heart and soul are calling out to them. Maybe they don't want to listen. Maybe they don't believe it.
What many people don't understand is that even if the heart is calling, it still takes a lot of self-determination to move its direction. Along the journey that we call life, there are going to be tremendous challenges along the way. There is going to be heartbreak. There will be failure. There is also going to be dismay. Some people might even feel despair. It is important not to listen to any of this.
There is a lot of uncertainty that people face as they go through life. This uncertainty lingers at the edges of our hearts and souls. This is often exemplified by those who seek to tear us down. This is shown by those who desire to live within life's convenient boxes. This is demonstrated by those who are not willing to take the necessary risks to pick themselves up and start over once again.
In many ways, people are happy with this. They are fine living in this tiny space. They do not want to step outside of their comfort zones, despite their hearts telling them that this is necessary. On the other hand, what would it feel like to listen to the heart and soul? What sort of wonder would people feel? What kind of self-live would enter into the picture? The creativity required to make this happen can be messy; however, this is also the beauty of the situation. All along the way, the mind might be resisting this situation; however, the heart knows that this is the right thing to do.
The truth is always present. It is always waiting. It always wants to be reclaimed. No matter how many times people may have forgotten about these truths, they will always be there. Sometimes, people have to do a double-take. Sometimes, people need to turn around. Sometimes, there are distractions that are going to arise. These might even lead to failures. All of this is fine. It is a natural part of life.
People don't come with maps or manuals. They also don't come with instructions. Nor do their hearts. This can make it hard for people to figure out who to listen to and what to believe. Eventually, people need to adopt a different attitude when it comes to life. There was a poet who once said that people need to use their ears to listen to their souls. This is the perfect advice that people need to follow, particularly when someone feels lost or confused.
In times of doubt, it is helpful to read. Take a look at stories and poets. Read through tales of people who have survived some of life's hardest lessons and come out fine on the other side. This is a great source of inspiration. Follow their examples. These stories are designed to love us back. Even though this might be mundane and sensible, they can reveal majesty where we once saw ugliness. They can show us the way in an area that once looked like a maze. They can inspire us even in our darkest times. They can encourage us to follow our hearts and souls even when we would rather do otherwise.

Deer tries to join school for a day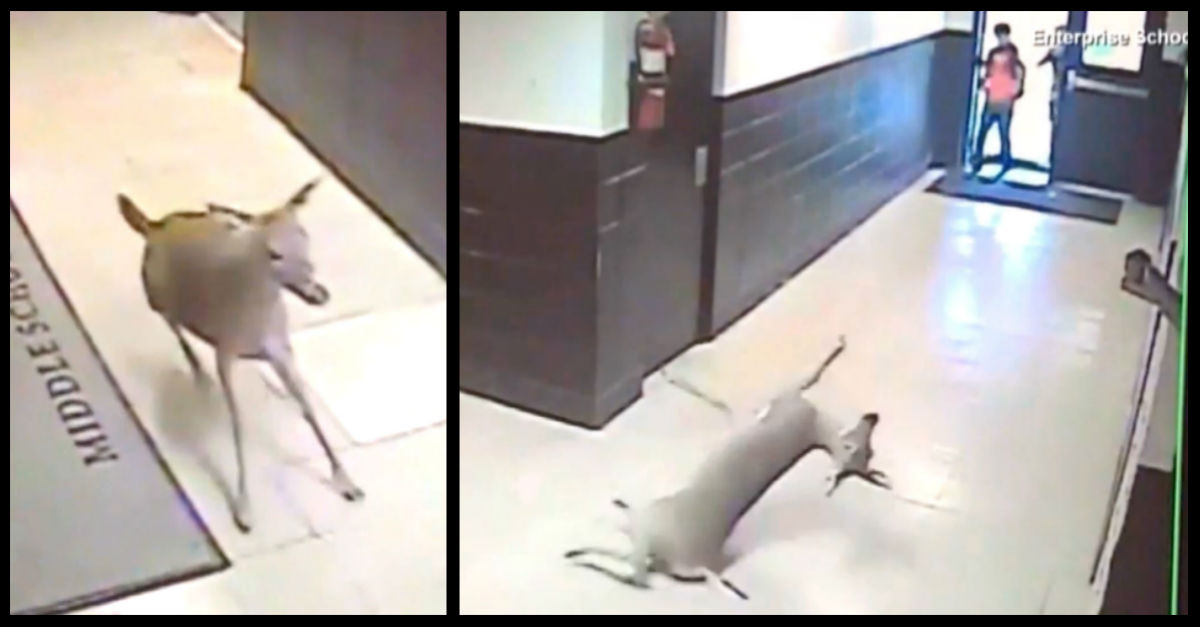 School is meant to be a fun place to learn, where children of all ages can enjoy a day full of new and exciting information. For one school in Wisconsin, that day was about to become a lot more fun. In a small school outside of Madison, a deer broke into a middle school and began running around the hallways of the school. In the video captured by school security camera's around December 17th, the deer is seen running through the hallways. However, due to the type of material the floor is made out of, the deer begins to slip and slide all around the floor and can barely control itself. In the video, the deer can then be seen trying to leave the school, but it cannot find a way out. Although the deer keeps slipping and sliding, he never seems to quite lose his balance all the way. Instead, the poor deer continues to struggle and run around. The kids in the school must have been scared but also amused since a deer was running around the school's hallways. The teachers quickly told all the students to stay inside the classrooms and locked the doors. Although the doors were closed, students could still hear the deer running through the hallways trying to escape the school.
Teachers reported the incident to the school administration who placed the school on lockdown. After the school was placed on lockdown the deer can be seen running through the hallways and still trying to escape. Eventually, the school administration called animal control who quickly came to help the deer out. Upon entering the school, the animal control found that the deer did not calm down and was very frightened. Rather than trying to capture the deer, the animal control decided the best course of action was to corner the deer and get it to run out of an open door. So, they asked a school teacher to open a door at the end of a hallway. Then, several people including teachers, school administration, and animal control cornered the deer and got him to enter the hallway with the open door. Eventually, the deer saw the open door and ran towards it as fast as it could. The deer was still slipping and sliding all around the floor. He was so close! Finally, the deer jumped out of the door and began to run. However, animal control had someone waiting and captured the deer. The deer was then driven far away from the school and released in the wilderness. Animal control then later said animals sometimes get confused about certain buildings and accidentally enter or try to find food in schools.
This deer wasn't the only animal who broke into a school either. Several other animals such as raccoons, squirrels, and birds also commonly get into schools on accident.