'Wolf Man' With 98% Of His Body Covered In Hair Gets Revenge On His Bullies By Becoming Famous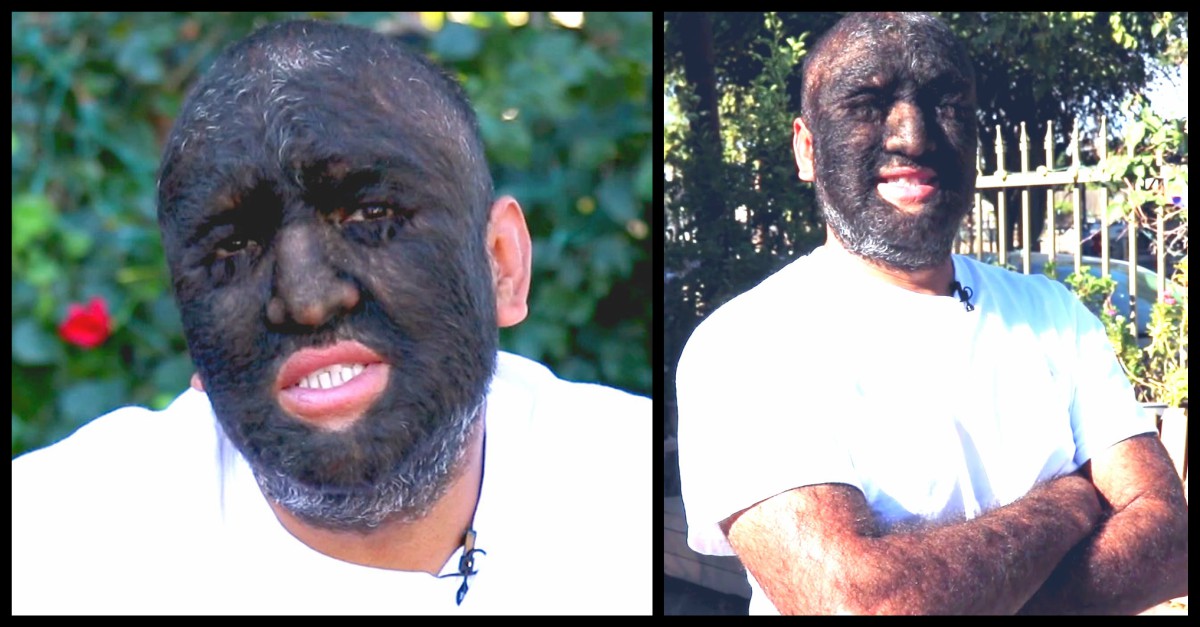 Larry Gomez is a happy, hard-working family man just like many other men his age. He is very different, however. Larry suffers from a condition called Hypertrichosis, which causes hair to grow over 98 percent of his body. According to the Larry, this is a very rare condition. He says that there are only 6 or 8 people in the world who suffer from this condition and he is the hairiest.
According to Larry, he had a tough time growing up. The other kids would make fun of him and beat him up because he looked so different. He says that it made his life difficult, but it also made him stronger. It took him a while, but he finally began to accept who he was. It didn't take long before he started to embrace it. He even refers to himself as Wolf Boy. According to Larry, he decided that his best revenge against his bullies would be living well so he focused on that. Over the years, he has been in the circus, on television, in movies, and he has done commercials. Larry says that rather than hiding from his condition that he chose to take advantage of it. He also wanted to show his childhood bullies that he wasn't ashamed.
Larry says that people still stare today and that there are even some adults that make snide remarks. Fortunately, he has learned not to let things like this bother him. He says that the attention that he gets isn't all bad. There are some people who ask questions about his condition because they are curious and they want to understand. He is often asked if the hair makes him itchy. When asked this question he says that he had all this hair his entire life and it feels natural. Larry says that people worry that all of the questions bother him but he says they don't. If people want to learn more about him, it shows that the world is evolving. When he was a child, the other kids didn't ask questions, they just picked on him and beat him up.
Today, Larry is doing well. He has a wife, a son that he loves and a booming business. He rents out bounce houses, tables, chairs, and other party supplies. He says that he built the business from the ground up and today it is thriving. He may have put his career in the entertainment industry behind him, but it doesn't mean that he isn't proud of who he is. After his son was born, he realized that he would need a more stable career and his party rental business was perfect. He gets to bring happiness to others and he loves doing it.
Larry hopes that kids who are bullied today will hear his story and see that things are not always going to be so bad. Regardless of the bullying and teasing that he endured, he has learned to embrace his differences. He says that he is not different, he is unique. Larry is a true inspiration.
Gallant Helps Pet Owners Plan Ahead By Banking Dogs' Stem Cells When They Get Spayed Or Neutered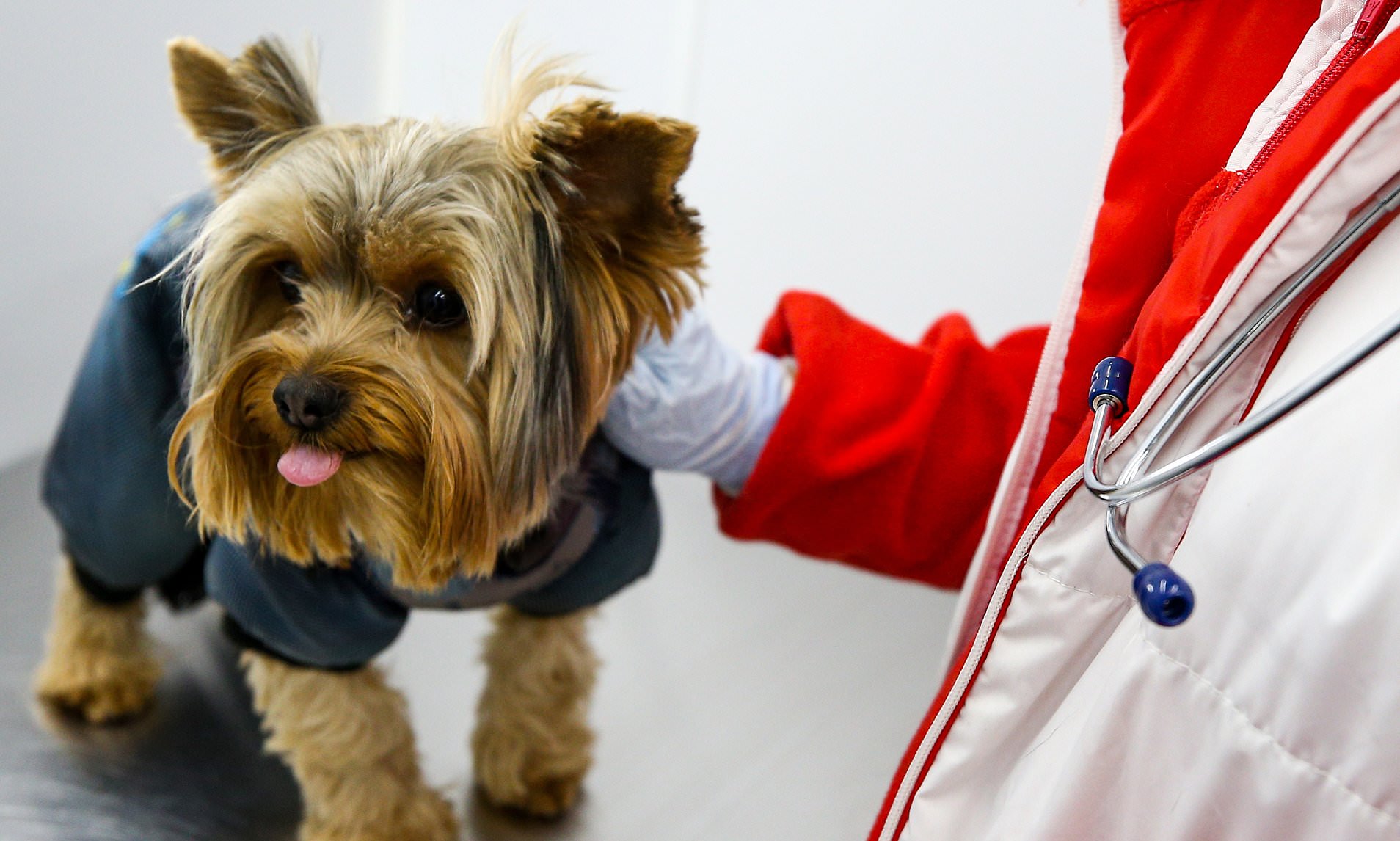 If you're wondering what you can do to make your pet's life as long and healthy as possible, it's a good idea to consider banking your dog's stem cells. Gallant is a new startup devoted to pet health that can help you do just that.
Human health care has benefited enormously from stem cell technology in the recent past. Now with the help of Gallant, pet health can benefit too. Gallant's mission is to make it so that dogs can benefit from regenerative therapies. The company now has collected $11 million in funding and is based in Los Angeles.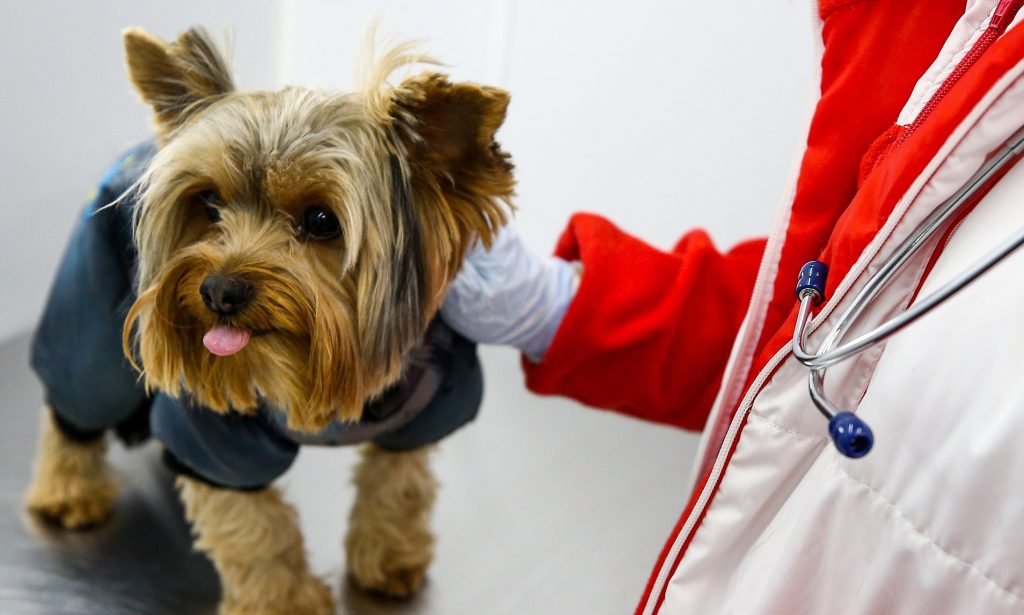 The founders of Gallant have made note of the fact that we plan ahead for our children, but we rarely plan ahead for the lives of our pets. However, harvesting stem cells when dogs are young and healthy creates a huge asset to pet health care in the future.
The stem cell banking service offered by Gallant has just recently launched. Yet it is already stirring up a lot of attention in pet care. The company has grown to acquire part of the previously existing company Cook Regentec. This acquisition has included possession of stem cell banking services that were already being offered by Cook Regentec. It has also included acquisition of various cell therapy products that involved harvesting reproductive tissues.
The strength of the operations of this company lie in the fact that it involves harvesting stem cells when neutering and spaying is being performed. This maximizes the efficiency of the harvesting and also makes it so that stem cells are harvested when the animal is young. At this time, the stem cells are healthiest and best for regenerative cell therapies.
The founder of the startup enterprise is Aaron Hirschhorn. Hirschhorn initially founded DogVacay. He founded this company after suffering from back pain himself. After suffering from back pain, Hirschhorn also saw his dog suffer through arthritis pain. While Hirschhorn noted that he was able to benefit from regenerative therapies, no such therapies were available for his dog.
Another leading figure at the company is Linda Black. Linda Black is an entrepreneur with experience with other ventures in the past involving the life sciences. Other companies Black has worked for have included SciStem and Medicus Biosciences. These two ventures were also focused on regenerative therapies.
Thanks to the $11 million in initial funding available to Gallant, the company made the purchase of the Cook-Regentec division. Now Gallant is able to offer pet owners the option to have stem cells collected any time they take a pet to have a spay or neuter surgery performed.
In the future, regenerative therapies will be more widely available for pet owners, but it's important to have the young stem cells available to provide these therapies. With the services of Gallant, it's easy to ensure that effective treatments will be available for your dog for chronic conditions like arthritis down the road.