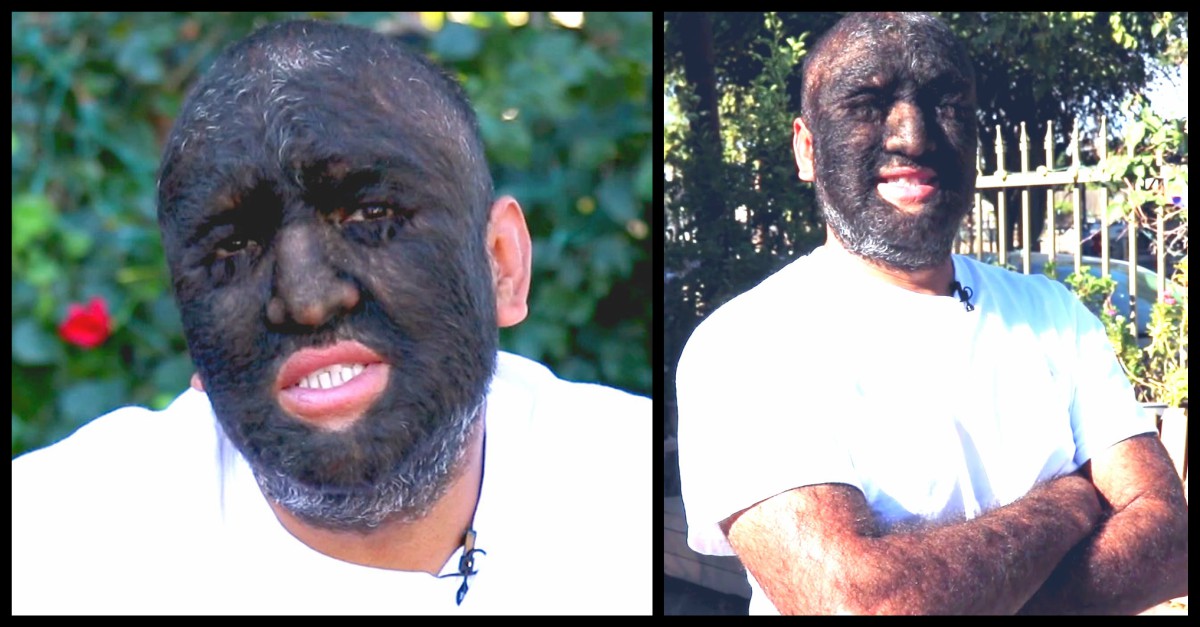 'Wolf Man' With 98% Of His Body Covered In Hair Gets Revenge On His Bullies By Becoming Famous
Larry Gomez is a happy, hard-working family man just like many other men his age. He is very different, however. Larry suffers from a condition called Hypertrichosis, which causes hair to grow over 98 percent of his body. According to the Larry, this is a very rare condition. He says that there are only 6 or 8 people in the world who suffer from this condition and he is the hairiest.
According to Larry, he had a tough time growing up. The other kids would make fun of him and beat him up because he looked so different. He says that it made his life difficult, but it also made him stronger. It took him a while, but he finally began to accept who he was. It didn't take long before he started to embrace it. He even refers to himself as Wolf Boy. According to Larry, he decided that his best revenge against his bullies would be living well so he focused on that. Over the years, he has been in the circus, on television, in movies, and he has done commercials. Larry says that rather than hiding from his condition that he chose to take advantage of it. He also wanted to show his childhood bullies that he wasn't ashamed.
Larry says that people still stare today and that there are even some adults that make snide remarks. Fortunately, he has learned not to let things like this bother him. He says that the attention that he gets isn't all bad. There are some people who ask questions about his condition because they are curious and they want to understand. He is often asked if the hair makes him itchy. When asked this question he says that he had all this hair his entire life and it feels natural. Larry says that people worry that all of the questions bother him but he says they don't. If people want to learn more about him, it shows that the world is evolving. When he was a child, the other kids didn't ask questions, they just picked on him and beat him up.
Today, Larry is doing well. He has a wife, a son that he loves and a booming business. He rents out bounce houses, tables, chairs, and other party supplies. He says that he built the business from the ground up and today it is thriving. He may have put his career in the entertainment industry behind him, but it doesn't mean that he isn't proud of who he is. After his son was born, he realized that he would need a more stable career and his party rental business was perfect. He gets to bring happiness to others and he loves doing it.
Larry hopes that kids who are bullied today will hear his story and see that things are not always going to be so bad. Regardless of the bullying and teasing that he endured, he has learned to embrace his differences. He says that he is not different, he is unique. Larry is a true inspiration.
Politics Are Never an Empty Field – Barbie Runs for Office in 2020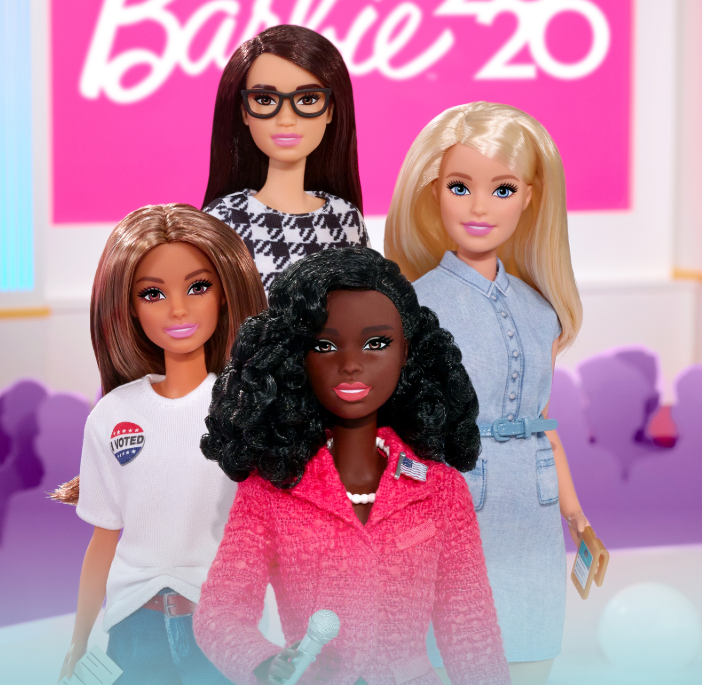 The classic American doll, Barbie, has performed, been portrayed in, or taken over just about every professional function in society. So, it's no surprise that given the real themes in 2020 that Barbie would also decide to go into politics. Art imitating life it may be, but Barbie is likely to represent a serious contender against even the most seasoned politicians, that is if her fans were old enough to vote.
2020 is not the first time Barbie has entered politics. Believe it or not, her first foray into elections was some 28 years ago in 1992 when she tried to run for President. However, the toy doll was a bit of an independent at the time and didn't get a lot of recognition on her own. Today, things are different. Not only is Barbie a 2020 candidate, she also has in place a solid professional election team on her side as well. Along with her are a handful of cool, savvy and with the times staffers and election strategists. The early polls are already showing Walmart and Target segments are responding, carrying her entire campaign team on the shelves and selling them as a combined unit.
Examined up close and interested electorate fans will find Barbie's campaign manager as a key strategist, her campaign fundraiser to keep things paid and moving, and even a Barbie voter. Of course, her fans can add votes too. The entire team is set to hit the prime time. Barbie herself is positioned to show herself as a leader ready to hit the ground running, complete in business suit and with her telecom assortment of communication tools. And, let's not forget, every business jacket should have an American flag lapel pin too.
Her campaign manager is decked out in a professional ensemble as well, ready to manage the stage as well as cue to the poll analysts and computer graphics behind the scenes to support her candidate. And Barbie's fundraiser is hitting the road in blue denim and comfortable style, driving miles and miles to bring in the donors.
The key message from Barbie, however, is to prime young girls for politics. Girls and women can not only have their part in campaigns, they can be the lead candidate as well. And the idea of a real woman President is no figment of the imagination. While Barbie is, after all, just a toy, the reality of a woman President is very likely in the next two elections if not the third. In fact, the U.S. is behind the curve in this respect, as many countries around the world have already had women leaders and many still do. When that happens, given elections happen every four years, the next candidate in 20 years may have well be a young girl who had Barbie as her own special election candidate.
In the meantime, Barbie and her campaign team let girls practice for the future now, complete with all the accessories and campaign road style needed to win the big ticket.