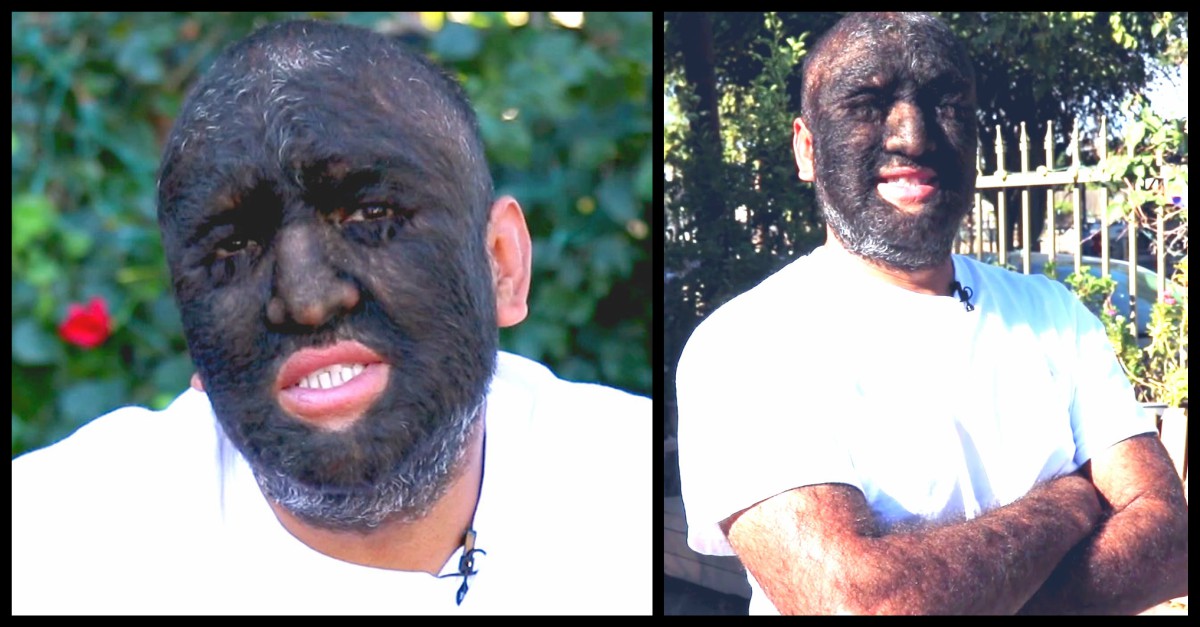 'Wolf Man' With 98% Of His Body Covered In Hair Gets Revenge On His Bullies By Becoming Famous
Larry Gomez is a happy, hard-working family man just like many other men his age. He is very different, however. Larry suffers from a condition called Hypertrichosis, which causes hair to grow over 98 percent of his body. According to the Larry, this is a very rare condition. He says that there are only 6 or 8 people in the world who suffer from this condition and he is the hairiest.
According to Larry, he had a tough time growing up. The other kids would make fun of him and beat him up because he looked so different. He says that it made his life difficult, but it also made him stronger. It took him a while, but he finally began to accept who he was. It didn't take long before he started to embrace it. He even refers to himself as Wolf Boy. According to Larry, he decided that his best revenge against his bullies would be living well so he focused on that. Over the years, he has been in the circus, on television, in movies, and he has done commercials. Larry says that rather than hiding from his condition that he chose to take advantage of it. He also wanted to show his childhood bullies that he wasn't ashamed.
Larry says that people still stare today and that there are even some adults that make snide remarks. Fortunately, he has learned not to let things like this bother him. He says that the attention that he gets isn't all bad. There are some people who ask questions about his condition because they are curious and they want to understand. He is often asked if the hair makes him itchy. When asked this question he says that he had all this hair his entire life and it feels natural. Larry says that people worry that all of the questions bother him but he says they don't. If people want to learn more about him, it shows that the world is evolving. When he was a child, the other kids didn't ask questions, they just picked on him and beat him up.
Today, Larry is doing well. He has a wife, a son that he loves and a booming business. He rents out bounce houses, tables, chairs, and other party supplies. He says that he built the business from the ground up and today it is thriving. He may have put his career in the entertainment industry behind him, but it doesn't mean that he isn't proud of who he is. After his son was born, he realized that he would need a more stable career and his party rental business was perfect. He gets to bring happiness to others and he loves doing it.
Larry hopes that kids who are bullied today will hear his story and see that things are not always going to be so bad. Regardless of the bullying and teasing that he endured, he has learned to embrace his differences. He says that he is not different, he is unique. Larry is a true inspiration.
So Touching! Actor In Street Performance Gets Heartwarming Reaction From A Stray Dog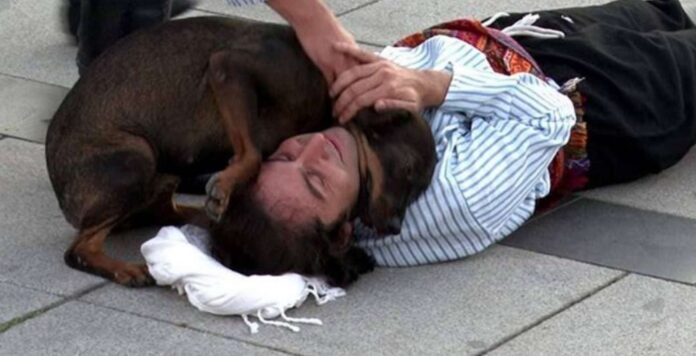 A surprising act happened in the Turkish city of Izmit this past week.
A drama group was filming one of its scenes by the roadside when a homeless dog who was watching interrupted albeit for a good cause. It happened that one of the actors, Numan Ertugrul Uzunsoy was demonstrating to be injured and pretended to be dead on the ground.
The dog seeing this, thought the actor was truthfully dying and needed help urgently. He sprinted forward to the scene, interrupting the filming process.
Uzonsoy was startled when the dog drooled over him, mistakening the touch for one of the crew members.
"I felt warmth on my face. First, I thought my costar was approaching me," Uzunsoy told the Dodo. "I was very happy when I felt the dog's kisses… I was very touched. He was like an angel who wanted to help me. It was a very emotional moment for me. I was not expecting it."
Passersby and the crew felt emotional about the dog's interference and didn't stop the heartwarming moment. Thereafter, the dog was led off from the scene. Uzunsoy was able to resume and the drama continued.
For Uzunsoy, he was a little bit pained he couldn't see the dog after they ended the filming. Yet locals confirmed the dog often visited the area.
A dog lover, Uzinsoy has resolved to look for the hound as he wants to keep the dog as a friend. When he does find him, Uzunsoy would ensure his pet becomes his friend forever.