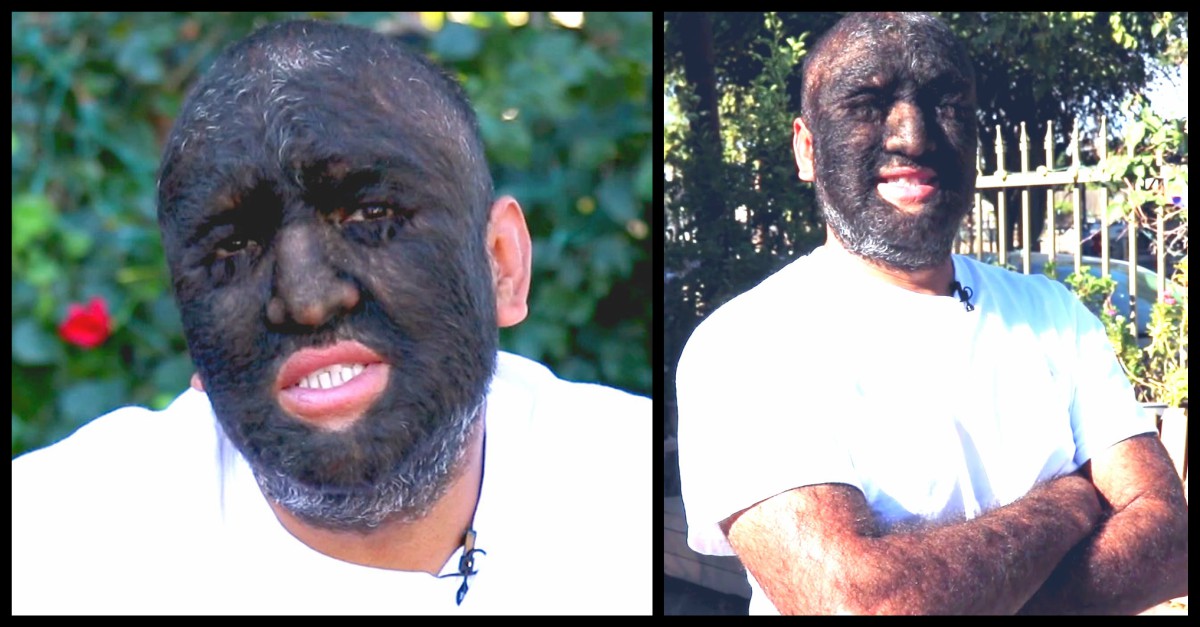 'Wolf Man' With 98% Of His Body Covered In Hair Gets Revenge On His Bullies By Becoming Famous
Larry Gomez is a happy, hard-working family man just like many other men his age. He is very different, however. Larry suffers from a condition called Hypertrichosis, which causes hair to grow over 98 percent of his body. According to the Larry, this is a very rare condition. He says that there are only 6 or 8 people in the world who suffer from this condition and he is the hairiest.
According to Larry, he had a tough time growing up. The other kids would make fun of him and beat him up because he looked so different. He says that it made his life difficult, but it also made him stronger. It took him a while, but he finally began to accept who he was. It didn't take long before he started to embrace it. He even refers to himself as Wolf Boy. According to Larry, he decided that his best revenge against his bullies would be living well so he focused on that. Over the years, he has been in the circus, on television, in movies, and he has done commercials. Larry says that rather than hiding from his condition that he chose to take advantage of it. He also wanted to show his childhood bullies that he wasn't ashamed.
Larry says that people still stare today and that there are even some adults that make snide remarks. Fortunately, he has learned not to let things like this bother him. He says that the attention that he gets isn't all bad. There are some people who ask questions about his condition because they are curious and they want to understand. He is often asked if the hair makes him itchy. When asked this question he says that he had all this hair his entire life and it feels natural. Larry says that people worry that all of the questions bother him but he says they don't. If people want to learn more about him, it shows that the world is evolving. When he was a child, the other kids didn't ask questions, they just picked on him and beat him up.
Today, Larry is doing well. He has a wife, a son that he loves and a booming business. He rents out bounce houses, tables, chairs, and other party supplies. He says that he built the business from the ground up and today it is thriving. He may have put his career in the entertainment industry behind him, but it doesn't mean that he isn't proud of who he is. After his son was born, he realized that he would need a more stable career and his party rental business was perfect. He gets to bring happiness to others and he loves doing it.
Larry hopes that kids who are bullied today will hear his story and see that things are not always going to be so bad. Regardless of the bullying and teasing that he endured, he has learned to embrace his differences. He says that he is not different, he is unique. Larry is a true inspiration.
The Library Cat of Port Austin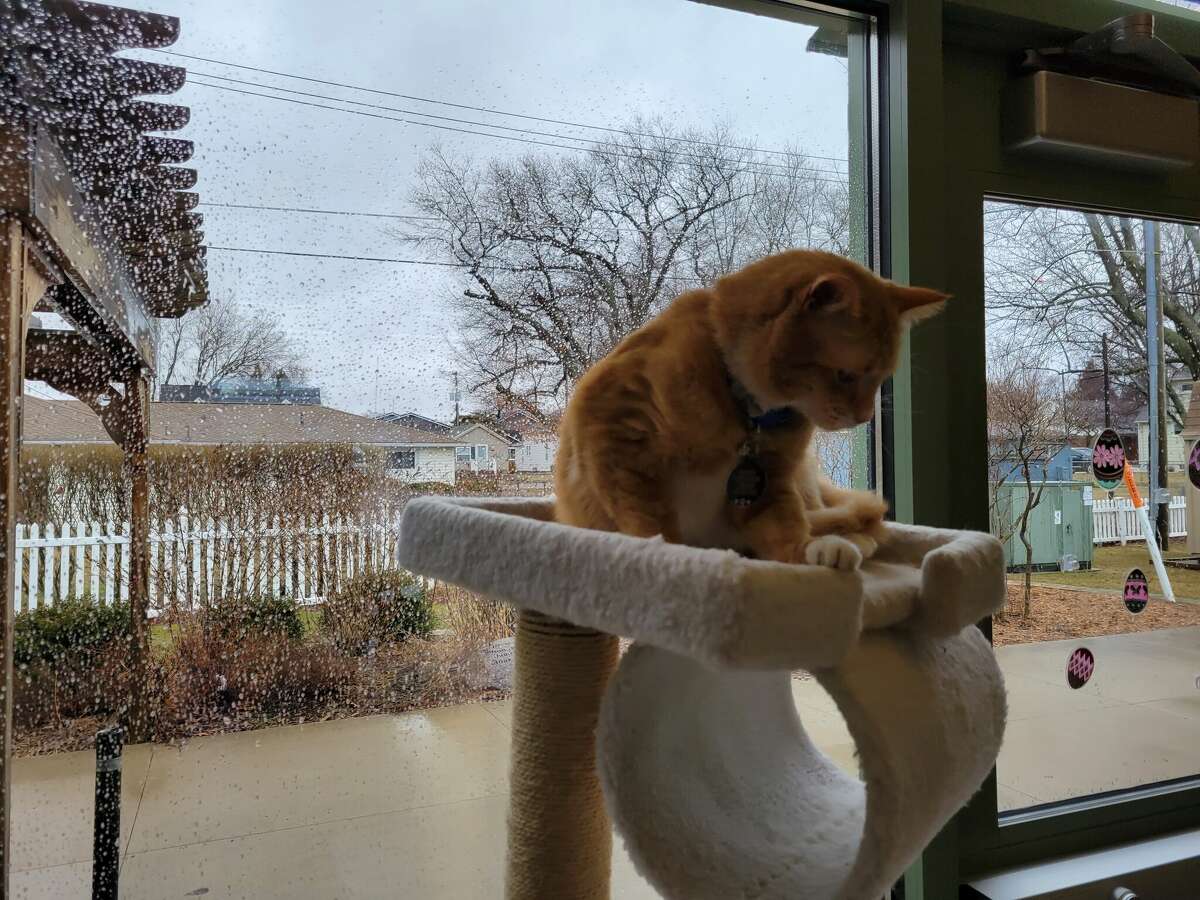 Library regulars expect to see books, computers, magazines, posters, notices, bulletin boards and even seminars at the local library building or community center adjacent to such facilities. However, they typically don't expect to see a dedicated house cat and standard equipment. However, for Port Austin, a feline accompaniment is exactly what's on order for book lovers and library fans in the local town.
Named Booker, which oddly seems to be similar to books, the orange feline wasn't a planned acquisition for the library. Instead, the cat decided to make the place home all on its own. It helped that once the cat became a regular, the patrons and staff made a point of taking care of the cat as well. Good things happen when you're regularly fed at the same location daily.
This September 2022 will be a solid three years since the cat showed up, and Booker isn't making any bones about leaving. Mary Jaworski was the original discoverer of Booker. She originally found the cat had somehow snuck into her garage at home, half-blind, and unable to eat on its own. Jaworski tried to find someone to take in the cat, but nobody was volunteering or available. As the library director for Port Austin, Jaworski ended up watching and caring for the orange feline both at home and at work. It helped that the library board was also fond of cats as well. So, as it turned out, Booker was charmed; the cat not only had a home to roam around, it had multiple fans to take care of the cat as well throughout the day.
As it turned out, the patrons liked the idea of a home cat lounging around and roaming the Port Austin library on a regular basis. It made the library homey and comfortable. That helped Booker's transition inside the library as well, after the cat was up to date on all his shots and safe around all of the patrons, including kids.
Booker wasn't lacking anything inside the library, and there was no worry he was going to start exercising his claws on the book inventory. Instead, the cat has its own cat tree, carpet for claws, appropriate amenities for personal business, and plenty of cat toys and areas to escape when it gets busy and the cat just wants to be left alone. Booker actually became so popular, he started to develop a collection of donated toys and cat food from the locals. And if he happened to be out of sight longer than normal, everybody would start asking where he was and if everything was alright with the animal.
Celebrity status probably wasn't in the cat's original plans, but Booker seems to have adapted quite fine to all the attention he gets on a regular basis. The kids play with the cat when he wants activity, and, in turn, Booker has been an attraction to bring more kids to the facility and into reading in general. And Booker is quite good at hamming it up for the crowd. He loves the petting, getting held, sitting next to patrons on the furniture and is not easily spooked by the human activity going on daily. In fact, Booker is probably one of the best behaved cats most people will meet.
Finally, Jaworski notes, Booker has a habit of wanting to sound out any new arrivals he hasn't seen or smelled before. If there are bags or belongings, he's all over the stuff before the patron realizes what's going on. That said, Booker isn't about to have a team under his leadership. One cat seems to be more than enough for the library and its customers for now. Ironically, Jaworski herself is allergic to cats, but she tolerates Booker. Ultimately, the cat earns his keep attracting more than the normal flow of patrons to the Port Austin library, easily justifying the operations and helping the library grow.