'Wolf Man' With 98% Of His Body Covered In Hair Gets Revenge On His Bullies By Becoming Famous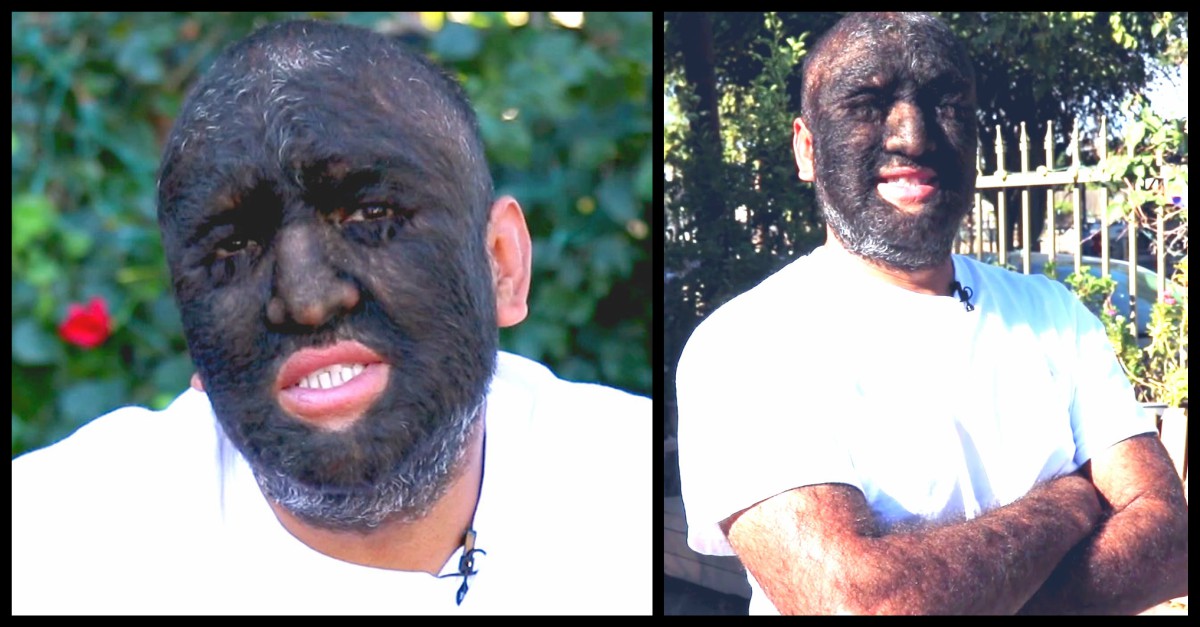 Larry Gomez is a happy, hard-working family man just like many other men his age. He is very different, however. Larry suffers from a condition called Hypertrichosis, which causes hair to grow over 98 percent of his body. According to the Larry, this is a very rare condition. He says that there are only 6 or 8 people in the world who suffer from this condition and he is the hairiest.
According to Larry, he had a tough time growing up. The other kids would make fun of him and beat him up because he looked so different. He says that it made his life difficult, but it also made him stronger. It took him a while, but he finally began to accept who he was. It didn't take long before he started to embrace it. He even refers to himself as Wolf Boy. According to Larry, he decided that his best revenge against his bullies would be living well so he focused on that. Over the years, he has been in the circus, on television, in movies, and he has done commercials. Larry says that rather than hiding from his condition that he chose to take advantage of it. He also wanted to show his childhood bullies that he wasn't ashamed.
Larry says that people still stare today and that there are even some adults that make snide remarks. Fortunately, he has learned not to let things like this bother him. He says that the attention that he gets isn't all bad. There are some people who ask questions about his condition because they are curious and they want to understand. He is often asked if the hair makes him itchy. When asked this question he says that he had all this hair his entire life and it feels natural. Larry says that people worry that all of the questions bother him but he says they don't. If people want to learn more about him, it shows that the world is evolving. When he was a child, the other kids didn't ask questions, they just picked on him and beat him up.
Today, Larry is doing well. He has a wife, a son that he loves and a booming business. He rents out bounce houses, tables, chairs, and other party supplies. He says that he built the business from the ground up and today it is thriving. He may have put his career in the entertainment industry behind him, but it doesn't mean that he isn't proud of who he is. After his son was born, he realized that he would need a more stable career and his party rental business was perfect. He gets to bring happiness to others and he loves doing it.
Larry hopes that kids who are bullied today will hear his story and see that things are not always going to be so bad. Regardless of the bullying and teasing that he endured, he has learned to embrace his differences. He says that he is not different, he is unique. Larry is a true inspiration.
Handicapped Puppy Befriends Flightless Pigeon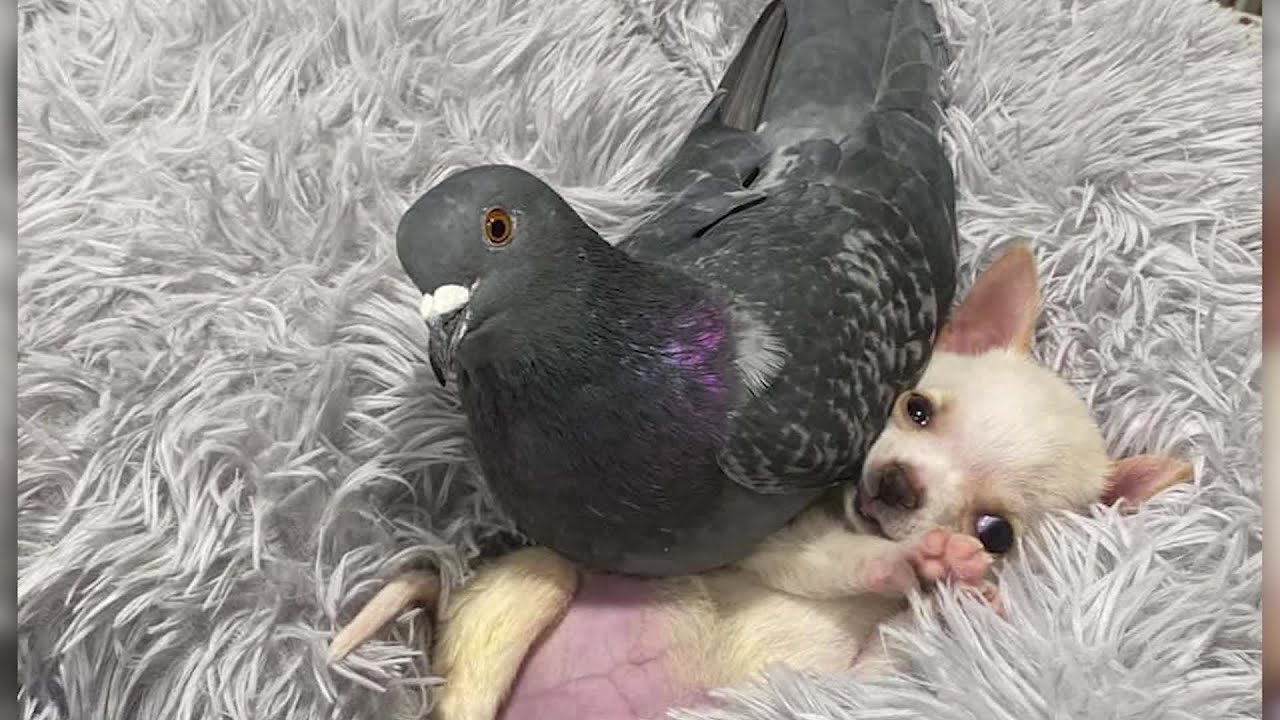 In Rochester, NY, Sue Rogers runs a non-profit called the Mia Foundation. The rescue organization rescues and rehabilitates animals who have birth defects or deformities and tries to find them a loving home. About a year ago, a pigeon was found unable to move in the parking lot of a car dealership. The pigeon was huddled and cowering on the ground. When a local wildlife rescue was called, they said the bird had neurological damage that caused him not to be able to fly. They thought that euthanization would be the best option for him.
Sue was having none of that. She stepped in and took the bird, who she named Herman, under her wing, so to speak. She made space for him in her shelter and kept him close where she could keep an eye on him. He liked to sit on a furry dog pillow and watch her work.
A couple months ago, a tiny Chihuahua was brought to the Mia Foundation. He was an infant, maybe a few months old, when his South Carolina breeders sent him to Sue. He's a teacup sized Chihuahua they named Little Lundy and he was born with spinal cord damage. Sue also determined that he was suffering from swimmers syndrome. Swimmers syndrome is a developmental deformity that causes the front and hind legs to be splayed out. This makes it almost impossible for Little Lundy to walk.
Although swimmers syndrome is thought to be untreatable, according to a few studies and an article in a veterinary journal, it can be treatable. With some physical therapy and at-home treatment, Little Lundy could live a long and happy life, which is exactly what Sue plans for him.
When Little Lundy arrived at the Mia Foundation he decided to get acquainted with his new surroundings and the other animals at the shelter. One particular encounter, created a friendship that has gone viral. Herman and Little Lundy, a puppy and a pigeon, are the unlikeliest of friends, but they have a lot in common. They both have trouble walking, or flying in Hermans case, and they were living in the same place. You could say, they were in the right place at the right time to become instant friends.
In the six weeks they have been together, Herman and Little Lundy have become inseparable. They do everything together, which is a lot of sleeping and snuggling. Mostly, with Herman sitting on top of Little Lundy, which doesn't bother him in the slightest. This friendship was so out of the ordinary that Sue had to document it. The viral sensation of the puppy and pigeon has brought attention to the Mia Foundation that was much needed. The rescue organization runs solely on donations to help cover the costs of taking care of the animals and for needed surgeries. So far, about $6000 was donated because of this unlikely friendship and over 100 adoption inquiries. Hopefully when they are adopted, they are able to stay together.