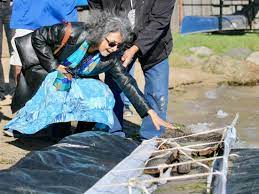 Wisconsin Hits the Big Time in Ancient Canoes
It might look like a collection of old water-logged wood and rotten log to some, but the remains of a canoe found in Lake Mendota date back to as early as 3,000 years ago. The find represents the oldest representation of carved and tooled work found in the Great Lakes, and the canoe is probably the only one of its kind found in Wisconsin that still exists. Most, being organic, have rotted away and dirt back to dirt over the centuries.
Water is an amazing protector of old artifacts. Time and again, ancient materials that should have dissolved and disappeared over time have survived in water or mud mainly because of one thing: they prevent the material from being exposed to oxygen. That gas is the primary reason things fall apart and deteriorate, particularly organic materials. However, when blocked from contact, ancient artifacts can last an amazingly long time as well as stay intact. While the remains of the Lake Mendota canoe won't carry anyone across water ever, they are enough to provide a great amount of study and archaeological research.
The canoe is a classic dugout design from a tree trunk, measures about 14.5 feet in length, and it was entirely crafted from a single white oak tree. Interestingly, this latest find was located in an area very close to another canoe aged about 1,200 years. Now, the race is on to preserve the find. As soon as it made contact with air, the breakdown process began as if nature was trying to catch up with time lost. The entire conservation effort involves application of preservation chemicals, cleaning and treatment that will take about two years to complete. At that point, the canoe can then be put on display for people to appreciate and study.
Local tribal members, however, were the first to have the opportunity to see the canoe. They were invited to its recovery from the water when the day arrived to move the latest ancient canoe from the Lake to preservation. And for many, it gives a physical tie point to a history handed down to them through family generations and song. The state archaeologists are bubbling with research anticipation as well. Having a second canoe that's twice as old as the earlier find is a huge leap forward in additional information that can be gleaned from them, particularly about how people lived three millennia earlier.
The two canoes were extremely close to each other, only a football field apart, begging the inevitable question, what else might be discoverable in the same location with such a concentration of indigenous crafted work. Many suspect the area is a submerged village site or a collection of villages. For indigenous tribal members, the canoes are physical evidence that their history in the area is real and established. This is a big issue as the argument of tribes being migratory was used for centuries to excuse taking away land from tribes and pushing them out, especially during the early expansion and development of Wisconsin. Now, the local tribes have an even stronger argument saying otherwise.
Even Wisconsin Governor Tony Evers weighed in on the matter, "…this discovery of a canoe dating back to 1000 BC is just extraordinary."
Riker's Island Might Get an Enviro-Positive Facelift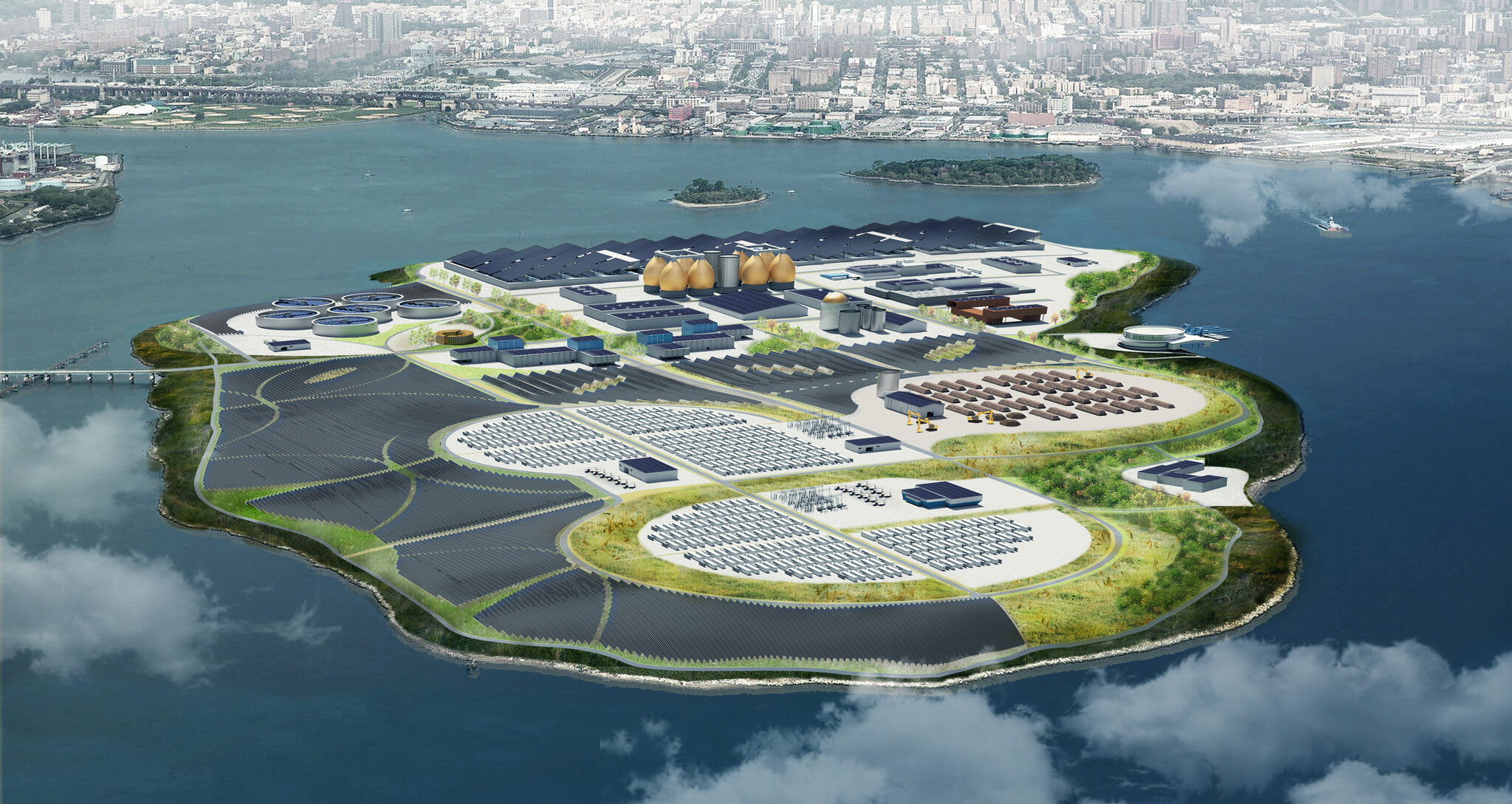 Getting sent to Riker's Island was like a criminal's bad luck ending in a Batman movie. For decades, the location has been the New York City prison for the worst of the worst, including much of organized crime too dangerous to be held anywhere else. Being sent "up the river" literally meant spending a good chunk of one's life on Riker's Island as an inmate.
Today, however, the same dreaded location is being planned for a major makeover. Instead of more jail cells and prisons, Riker's Island is getting bounced around as the new home for a green energy hub, literally. Some of the plans project that the location could produce enough power to juice up at least 45,000 homes on a regular basis. While all this project is basically conceptual ideas, it's part of a bigger movement to finally do away with New York City's reliance on gas-burning energy.
Riker's Island itself was put on the path of decommission and shutdown last year. By 2027, the once infamous destination will no longer be home to the City's worst criminals. Instead, with the prisoners remaining moved elsewhere, the Island is instead expected to have its own version of real estate plastic surgery.
Location-wise, Riker's is actually in a very good spot. It's within the overall immediate range of one of the busiest airports in the country, La Guardia. The Island itself is extremely solid and more than capable of handling heavy infrastructure without worry or sinking. The combination makes the Island ideal for a power generating plant that could conceivably put out some 275 megawatts of energy as well as storage six times that size. And in doing so, that same plant could eliminate the current five gas-fired plants the City relies on for major energy production.
Of course, a good thing can't be understated. In addition to an energy production plan, the planning team determined there is also enough room on Riker's Island to operate a new wastewater facility. Instead of being the location where the human trash is sent for prison time, the Island would be ideally the place where trash is made good and useful again, at least in terms of wastewater. The Island is so big, it could could handle facilities replacing old systems both in the Bronx as well as Queens and Randall Island.
In a nutshell, the closure and repurposing of Riker's Island is a bit of a godsend for the City administration in terms of future infrastructure asset-siting. Instead of having to struggle with eminent domain procedures on existing property, including tear-down of dense property mid-city, the City management could instead work with practically a clean slate on the Island.