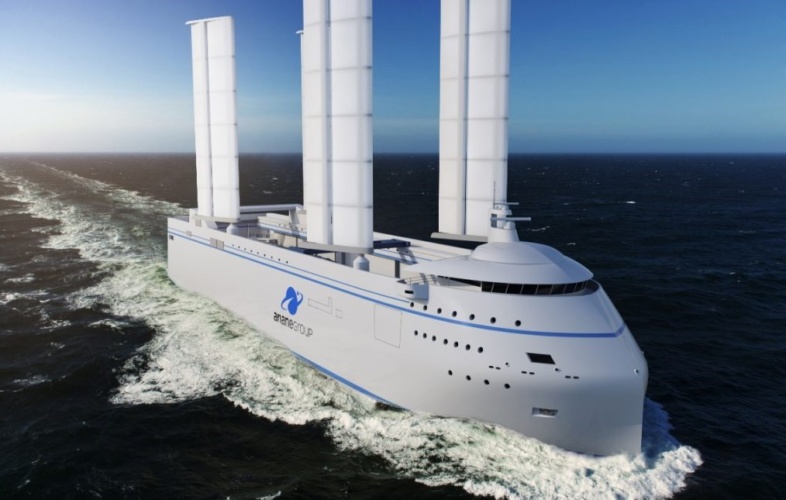 Wind-powered Cargo Ships Pilot Project to Sail the Seas Year
Economists expect international shipping to enjoy a particularly brisk year. Throughout 2022, cargo ships will get outfitted with various wind-powered devices, including sails, kites, wings, and tubes. Nearly two dozen innovative projects are now under development by shipping corporations to reduce emissions from shipping cargo by sea.
A high-flying kite by Airseas, a French venture created by ex-Airbus aeronautical experts, was the first to arrive on the scene. Airseas will use its Seawing automated technology on a cargo vessel for the first time later this month.
The 5,400-square-foot parafoil will get hoisted by the Ville de Bordeaux vessel throughout a six-month ocean testing period. Transporting airplane parts back and forth between France and America, Airbus requested the kite for its ship.
Airseas' general counsel, Stéphanie Lesage, told Canary Media that the deal marked "a significant achievement and the start of a voyage for us."
Seawing was put across the front of the ship in December by Airseas. Switching on an automatic unfurling mechanism for a kite helps to save fuel by making it easier for boats to move and reducing the strain on their main engines, which in turn reduces emissions.
Kite tether pods collect weather information to improve the system's efficiency. With no need for towing, the core collapses, and the kite returns to the ship's bow.
According to Lesage, a 10-person Airseas team will be onboard for trials to examine and fine-tune Seawing's functionality without crew input. If everything goes according to plan, the business already has a significant new customer lined up. With two orders for parafoils of 10,800 square feet each, Japanese shipowner K-Line will be able to soar over 1,000 feet above the ocean.
Fuel usage and emission levels will be reduced by an estimate of 20%, according to Airseas' estimations.
A quick remedy for soiled ships
Regulators, retailers, and customers are increasing their pressure on shipping businesses worldwide to reduce their environmental footprint. In terms of greenhouse gas emissions, international shipping is more polluting than the entire country of Germany.
Global shipping emissions are expected to be cut in half by 2050 compared to 2008 levels and entirely decarbonized by the end of the century, according to the United Nations' International Maritime Organization.
For both new and old ships, the organization has set energy efficiency criteria. Cargo ships should be steered away from fossil fuels and to greener options, like green ammonia, according to environmental organizations and research scholars.
As a result of these initiatives, "wind-assisted propulsion" is gaining favor as an instant, albeit incomplete, answer to climate change.
Gavin Allwright, secretary of the International Windship Association, noted that "the momentum in wind propulsion is continuing to develop, and there are early indicators that investment, installations, and production lines are starting to ramp up." He predicted a "bright with a stiffening breeze" future for the next two years.
In the first quarter of this year, 20 vessels would get equipped with wind-powered devices, he said. By the conclusion of this year or early in 2023, that number is likely to rise to 40 vessels.
Since approximately 100,000 merchant ships sail the world's waters now, this isn't exactly an indication of widespread adoption. Doubling the number of boats powered by wind would be an essential step forward for the burgeoning technological sector.
One Woman Turns a Ghost Town Into an Artists' Retreat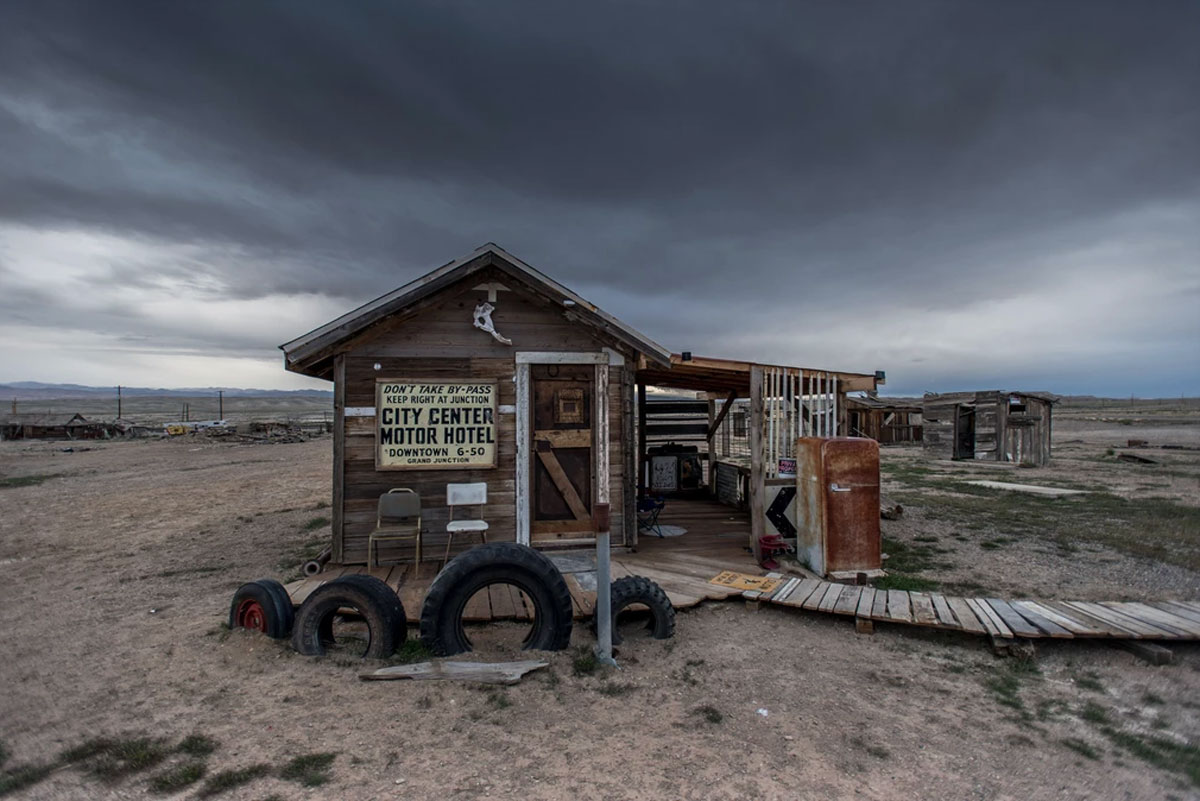 The Beginning and End of Cisco
Cisco, Utah, started out in the 1880s as a saloon and water-refilling station for the railroad. As time passed, more visitors came, and businesses sprung up around the original structure, including hotels, stores, and restaurants. Cattle ranchers and sheep herders took advantage of the resources there, there was sheep shearing, and oil and natural gas were discovered. Once the steam locomotive was discovered, the town started to die, and Cisco finally lost relevance after Interstate 70 was built, bypassing Cisco and taking away any reason for people to even pass through.
With no permanent residents, vandals came in and acted as vandals do. Even though there were many historical artifacts left over, the vandals destroyed many of those. Sometimes migrants go through trying to extract the shale oil deposits. A passenger train goes through Cisco, but there is no scheduled stop. Cisco became a ghost town.
Eileen Muza Had a Dream
Eileen Muza was a visual artist who had no real connection to Cisco. However, she became fascinated with the area during her travels and spoke to the owner. She took the brave and very unusual step of buying the town, for what she claims was the price of a used vehicle. Then she lived there with only her dog Rima while she worked on making her dream a reality.
As an artist, Eileen saw the potential in the area. The atmosphere and the scenery were just part of what made her think that this would be the perfect place to have an artists' colony. Her plan was to take what had essentially become a ghost town and turn it into a self-sufficient community where a group of like-minded people could work together toward the same goals.
Making the Necessary Changes
Cisco has dry, hot days and cold nights because of its position in the Mojave Desert. Because of its placement, the area still has no running water even after her renovations. In just a couple of years, Muza set up outdoor toilets and kitchens. She repaired windows and made other improvements to make the area livable again. Her little community even has electricity and WiFi now. Tourists from around the country once again see Cisco as a viable place to check out when making out tourist routes.
Home of the Brave
Eileen Muza's real dream project was the artist residency, which she calls Home of the Brave. The program itself offers a month-long program twice every year, one in September and one in May, and comes with a $500 stipend for the Artists in Residence. Runner Up Artists can live and work there for up to 3 weeks but do not receive a stipend, and Contributing Artists work there during the off-season. The program is supported mostly by donations. Home of the Brave also gets funding from Airbnb guests who visit. Artists can live, work, and make art in the community.
From ghost town to artist residency — this is a story that could only have come from someone who was passionate about creating art. Anyone who visits becomes a part of this dream. The world is better off for having people who see something other people have seen but can imagine its possibilities.