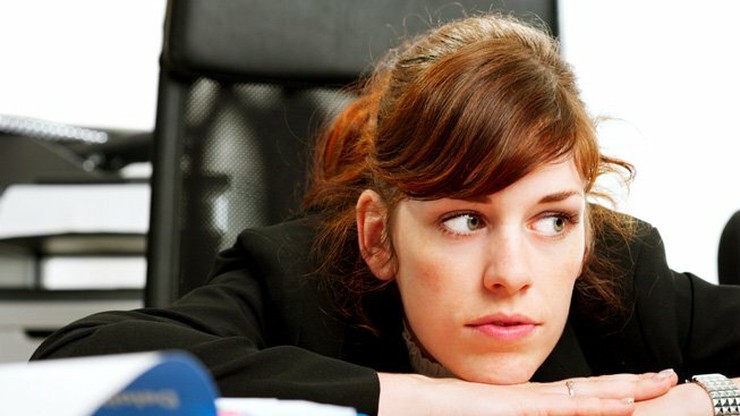 Why Do Strong Girls Always Burn Out? There are a Few Key Reasons Why.
Everyone needs a busy life that can be filled with stress from time to time. Sometimes, people are ashamed to admit that they are overwhelmed. People hesitate to admit that they have too much on their plate. They might not want to say that they can't handle everything but they have to do from day to day. On the other hand, people should never be ashamed to ask for help. Nobody should be ashamed to say they are falling apart at the seams and would like help from other people. Sadly, this is often what happens to strong girls who have high expectations.
Strong girls with high expectations often burn out because they have such high expectations of themselves. They often strive to reach success in both their personal and professional lives. It is fair to have big dreams and high hopes. It is also fair to have strong faith. This is what makes a strong girl so strong. At the same time, strong girls are also grounded. They understand how the world works. Strong girls know how hard they have to work and how much effort they have to put in if they want to turn their dreams into reality. It is important to keep working hard, even when motivation isn't always there. It is this drive to make a difference and do better that sets them apart, even when their energy is running low or the gas tank is on empty.
Strong girls also tend to burn out because, as strong as they drive to succeed might be, they also have an innate drive to help their family members and friends. They do not know how to say no. If someone needs help, they want to step up and provide that assistance, even if they cannot take care of their own responsibilities. It is this generosity, drive, and compassion that often sets them apart. As a result, strong girls off and do not take the time to rest even when they need it. They feel like if they rest, they are going to let someone down who needs their assistance. By saying no, they feel like they would leave opportunities on the table. These opportunities may make it hard for them to live up to their full potential later down the road.
Strong girls often burn out because they don't know how to take breaks. They don't know how to take vacation time. They don't know how to relax, let those, and have fun. Even when strong girls are off the clock, they feel like they should be working. They feel like they are falling behind. As a result, even when they are on vacation and supposed to be relaxing, they feel a tremendous amount of stress. After all, if they are working, someone else is. They are falling behind. This means that even when they are on vacation, they aren't truly relaxing. This only contributes to the burn out.
Fortunately, there is a way for strong girls to prevent from burning out. It is important to take time to breathe. It is important to ask for help when it is needed. It is OK to take days off. After all, without days off, people are only going to get tired. Finally, it is also critical not to be ashamed. No strong girl should ever be ashamed of asking for help. This is never a sign of weakness. This is not a reflection of her independence. Remember, strong girls are never in this alone.
A Furry Companion Unlike Any Other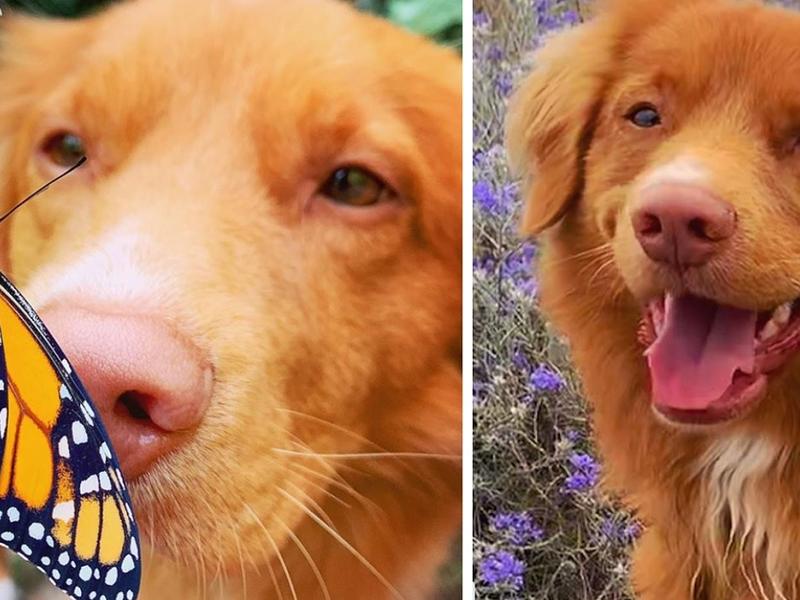 People enjoy learning about pets on social media sites and when a dog seems to exude a behavior that is unique or charming, many people may wind up viewing a post, ultimately making a canine a worldwide sensation. In the past, there was a small dog named Boo, who was noted for popular Instagram photos and videos, which showcased the dog's tendency to be dressed up in cute clothing. Boo normally spent time alongside his pal Buddy. Unfortunately Boo passed away a few years ago, but he did live a long and happy life.
Today, there is a new internet star by the name of Milo. Milo is a duck tolling retriever and already has over 30,000 followers on Instagram. He enjoys spending time outdoors and is especially fond of butterflies. This interest became apparent when his owner, Jenn Bennet, noticed that Milo was carefully observing some Monarch butterflies that were flying in her flower garden.
Some of the butterflies actually landed on Milo's head and his owner took a picture of him. This picture is what first made Milo popular with people worldwide. "He has a gentle demeanor and loves nature and living creatures", stated Jenn during an interview on Good Morning America. Monarchs are dwindling in number worldwide and Jenn wants to do her part to protect this species from harm.
Another one of Milo's interests has to deal with hobby cooking. Milo doesn't actually cook, but Jenn jokes around about how Milo is her helper and how he will sit patiently waiting for her to create dog treats. The treats include peanut butter carrot cake, peanut butter donuts, and granola bars. Jenn has created personal recipes for a while now and she enjoys trying out new flavor combinations and allowing Milo to taste test each creation.
All natural ingredients are used for each recipe and the snacks are offered in conjunction with Milo's normal diet. "Milo will sit patiently on the floor, watching me add ingredients to a bowl and observing me whisk the items until they are blended. Before using cookie cutters or a roller, I allow Milo to sample each batch of goodies. Milo's way of thanking me is by using his tongue to give me a sloppy kiss", stated Jenn.
Jenn has been sharing her love of cooking and the healthy ingredient combinations that she uses to create dog treats. If you would like to learn more about the treats that Milo prefers, you can acquire a listing of the ingredients used and the preparation steps, by visiting Jenn's Instagram page.
Additionally, if you want to be inspired by a furry creature who is only 2 years old, but has a lot of character and love for life, be sure to stay updated, by browsing the photos and the unique captions that Jenn shares with her audience. Who knows, you may even become inspired to adopt your own dog companion and to share some of the heartwarming moments that you experience when you are alone with your new pet.