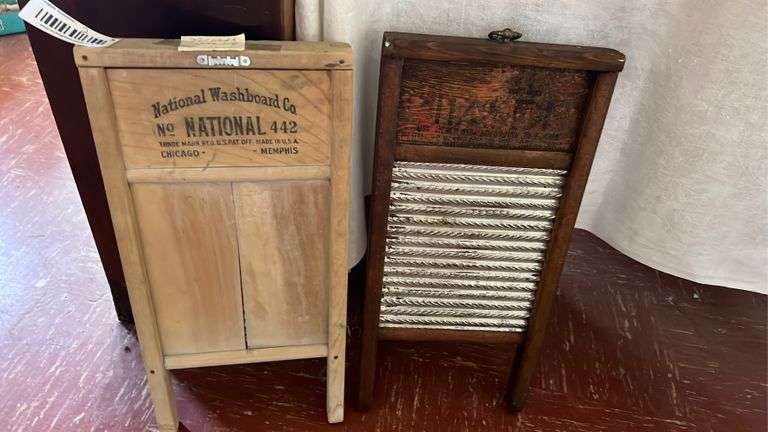 Washboards Make A Surprise Resurgence
Washboards, once a common household item, have seen a recent surge in popularity. And, with only one factory in the United States still producing them, they are flying off the shelves.

Washboards, also known as scrubboards, have been used to wash clothes for over a century and were once a common tool. The boards are made of corrugated metal and have ridges that agitate the clothes, allowing dirt and stains to be removed. Despite the introduction of washing machines and other modern laundry methods, washboards have maintained a small but devoted following.

The only factory still making washboards in the United States is located in Logan, Ohio, and has been producing washboards for over a century. The factory has been able to weather the decline of washboard usage by adapting to the changing times. They now offer washboards in various sizes and designs, including some with colorful graphics and decorative accents.

The factory has recently seen an increase in demand for washboards, with sales skyrocketing as more people seek sustainable and eco-friendly alternatives to modern laundering methods. Some customers are drawn to washboards because they are nostalgic, while others want a more hands-on and personal laundry experience.

The factory has responded to the renewed interest in washboards by increasing production to meet the increased demand. They have also formed alliances with retailers across the country to make it easier for customers to purchase washboards.
The Ockendon Solar Farm's Remarkable Transformation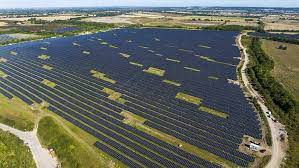 A once-neglected trash dump in England has undergone a breathtaking transformation into one of the United Kingdom's largest solar farms. The Ockendon solar farm, as it is now known, is set to provide electricity to an impressive 15,000 homes. With its 100,000 gleaming solar panels, it proudly stands as the third-largest solar farm in the entire UK.
This remarkable journey from waste ground to green energy oasis reflects the nation's growing commitment to renewable energy and sustainability. Frank Gordon, the director of policy at the Association for Renewable Energy and Clean Technology, highlighted the importance of projects like Ockendon solar farm in addressing the climate crisis. He told The Guardian, "We urgently need more solar in the UK to help meet our legally binding net-zero goals, and this summer's extraordinary global weather has further underlined the need for climate action."
The Ockendon solar farm is a shining example of the UK's transition to cleaner energy sources. Since 2020, nearly half of the nation's power has been sourced from a combination of wind, solar, bioenergy, and hydroelectric sources. This shift towards renewable energy not only reduces harmful emissions but also bolsters energy security and creates jobs in the burgeoning green energy sector.
The transformation of the Ockendon site is nothing short of inspirational. What was once a symbol of waste and environmental neglect has become a symbol of hope for a more sustainable future. As solar farms like Ockendon continue to sprout across the UK, they bring us one step closer to achieving our net-zero emissions goals and safeguarding the planet for generations to come.