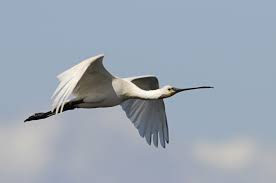 UK Spoonbills Once Again Populate the UK
Long beaks, white feathers and wetlands for homes, Spoonbills would be easily mistaken for cranes in an African swamp area, riverbank or similar tropical location. No one would expect such a bird to make its home in the United Kingdom. However, the UK saltmarshes are indeed where the UK Spoonbill lives and makes its way looking for food in the low water and mud daily.
For some time, the UK Spoonbill was dwindling in number, with different areas of traditional nesting land being changed dramatically for development. However, many landowners became committed to conservation as well as wetland protection, and that in turn created safe havens for the birds. Many remember seeing the Spoonbill everywhere from England proper to Wales decades earlier, but the numbers have dropped considerably in the last few years. Hunting for the bird has always been around, with records of the Spoonbill being noted for its banquet value as a big dinner as well as the quality of its feathers.
However, by the 2000s, the bird all but disappeared in the UK. It was only in 2010 that a small pod was re-discovered in the northern part of Norfolk. Researchers suspect that the small group flew over from France or the Netherlands looking for better hunting and nesting grounds.
Spoonbills are once again a regular site now, roaming marsh ponds and mud flats looking for their ideal dinner, small shrimp or trapped small fish in tide pool waters. A key factor in all their activity, of course, is having an prime nesting ground as well. With conservation efforts in full swing, Spoonbills have responded with larger nesting areas, increasing their number from a typical average of 43 new birds a year to a whopping 77 hatchlings in 2022.
As numbers have increased, the UK Spoonbill's range of habitat has been growing as well. New pods and colonies have been spotted now consistently in eight other UK locations, generally in the south up to Leeds. Conservationists are now coordinating efforts to figure out how to increase population growth further in a sustainable manner.
For Norfolk, a couple of things worked in the bird's favor. The local salt marshes are already a protected area and under existing conservation efforts. The Norfolk work focused instead on restraining recreation so the birds could nest in peace versus worrying about possible disturbances and human interference. However, for other wetland areas across the U.K. the issue has been more of the traditional efforts, getting landowners to cooperate with wetlands under their ownership as well as staking out new conservation zones that didn't previously exist.
Whichever the situation though, the Spoonbills are back in the U.K. to stay. Everyone agrees on that point, which is a big win for the environment and local ecosystems.
Generous Farmer Secretly Paid Alabama Residents Pharmacy Bills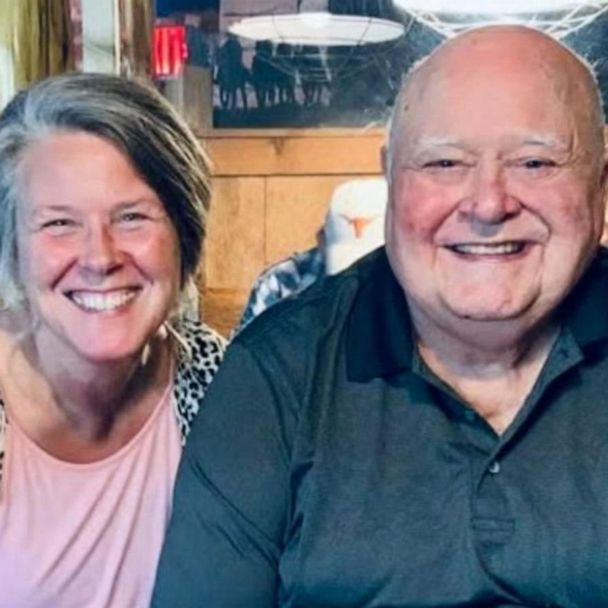 Alabama farmer Hody Childress has recently drawn recognition for his secret deeds of goodwill toward his neighborhood. Childress has been covering people's pharmacy expenses in secret to make it easier for individuals in need to pay for the prescriptions they need. His charitable contributions weren't revealed until after he passed away. People were inspired by his good deeds.
Childress, a farmer for more than 40 years, started paying people's pharmacy bills as a way to give back to his neighborhood. As someone who has been blessed in life, he says, "I wanted to help others who may not be as fortunate."
The people Childress has assisted have been profoundly affected by his unselfish deed of charity. One person thanks Childress for helping them, as they were unable to pay the hefty cost of their chronic condition's medication. "Hody came to my aid when I was unsure how to pay for my prescription. I will always be grateful to him for his kindness because he saved my life "they claim.
Childress's actions have also inspired others in the community to do the same. "I may not have much money to give, but I can definitely spare some for those in need," says one community member. "Hody has set a great example of how one person's kindness can make a big difference in the lives of others."
Childress's secret acts of kindness have not gone unnoticed, and he has been recognized by local organizations and businesses for his generosity. "Hody is a true role model in our community, and we are proud to have him as a member of our community," says a representative of a local pharmacy.
The actions of Hody Childress serve as a testament to the effectiveness of charity and kindness. His discreet gestures of generosity haven't just assisted individuals in need; they've also motivated others to follow in his footsteps. His unselfish acts have had a significant positive impact on many people's lives as well as a long-lasting effect on his town.