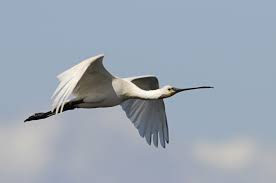 UK Spoonbills Once Again Populate the UK
Long beaks, white feathers and wetlands for homes, Spoonbills would be easily mistaken for cranes in an African swamp area, riverbank or similar tropical location. No one would expect such a bird to make its home in the United Kingdom. However, the UK saltmarshes are indeed where the UK Spoonbill lives and makes its way looking for food in the low water and mud daily.
For some time, the UK Spoonbill was dwindling in number, with different areas of traditional nesting land being changed dramatically for development. However, many landowners became committed to conservation as well as wetland protection, and that in turn created safe havens for the birds. Many remember seeing the Spoonbill everywhere from England proper to Wales decades earlier, but the numbers have dropped considerably in the last few years. Hunting for the bird has always been around, with records of the Spoonbill being noted for its banquet value as a big dinner as well as the quality of its feathers.
However, by the 2000s, the bird all but disappeared in the UK. It was only in 2010 that a small pod was re-discovered in the northern part of Norfolk. Researchers suspect that the small group flew over from France or the Netherlands looking for better hunting and nesting grounds.
Spoonbills are once again a regular site now, roaming marsh ponds and mud flats looking for their ideal dinner, small shrimp or trapped small fish in tide pool waters. A key factor in all their activity, of course, is having an prime nesting ground as well. With conservation efforts in full swing, Spoonbills have responded with larger nesting areas, increasing their number from a typical average of 43 new birds a year to a whopping 77 hatchlings in 2022.
As numbers have increased, the UK Spoonbill's range of habitat has been growing as well. New pods and colonies have been spotted now consistently in eight other UK locations, generally in the south up to Leeds. Conservationists are now coordinating efforts to figure out how to increase population growth further in a sustainable manner.
For Norfolk, a couple of things worked in the bird's favor. The local salt marshes are already a protected area and under existing conservation efforts. The Norfolk work focused instead on restraining recreation so the birds could nest in peace versus worrying about possible disturbances and human interference. However, for other wetland areas across the U.K. the issue has been more of the traditional efforts, getting landowners to cooperate with wetlands under their ownership as well as staking out new conservation zones that didn't previously exist.
Whichever the situation though, the Spoonbills are back in the U.K. to stay. Everyone agrees on that point, which is a big win for the environment and local ecosystems.
Brave 12-Year-Old Girl Saves Family from Carbon Monoxide Poisoning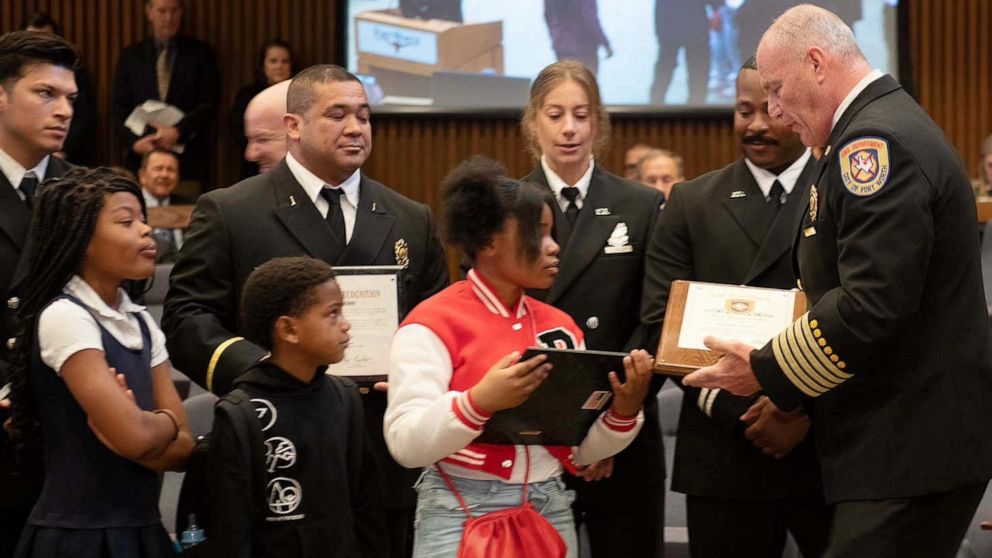 In a remarkable act of courage and quick thinking, 12-year-old Jaziyah Parker from Fort Worth, Texas, became a true hero when she saved her family from a dangerous situation. Jaziyah's keen observation and immediate action prevented a potential tragedy from unfolding.
One day, while Jaziyah was at home, she noticed something was wrong. Her mother and younger brother began to feel sick and lose consciousness. Jaziyah didn't panic but instead sprang into action. She grabbed the phone and dialed 911, desperately seeking help. In the recording of the 911 call, Jaziyah can be heard saying, "Something wrong with my mama. Can you hurry up and come?" Her plea for assistance was a crucial step that would ultimately save her entire family.
Little did Jaziyah know, her family's home was filling up with a silent but deadly gas called carbon monoxide. This odorless and colorless gas can be extremely harmful and even fatal when inhaled. But Jaziyah's sharp instincts and timely call for help prevented a tragic outcome. Her actions ensured that her family received the necessary assistance in time.
The Fort Worth Fire Department recognized Jaziyah's bravery and quick thinking during a special ceremony held on May 23, 2023. The firefighters honored her for her heroic act, commending her for the bravery she displayed in a challenging situation. Jaziyah's actions exemplify the importance of staying calm and taking action during emergencies.
Carbon monoxide poisoning is a serious concern, as it can occur in any home due to faulty appliances, heating systems, or ventilation issues. This incident serves as a reminder for everyone to have carbon monoxide detectors installed in their homes and to be aware of the signs and symptoms of poisoning. Symptoms such as dizziness, headaches, nausea, and confusion should never be ignored, as they could indicate carbon monoxide exposure.
Jaziyah's story is an inspiration to us all. Her courage and quick response saved her family from a potentially fatal situation. She serves as a shining example of how even young individuals can make a significant impact and help those in need. Her actions remind us that heroes can emerge at any age, and we should always be prepared to lend a helping hand in times of crisis.