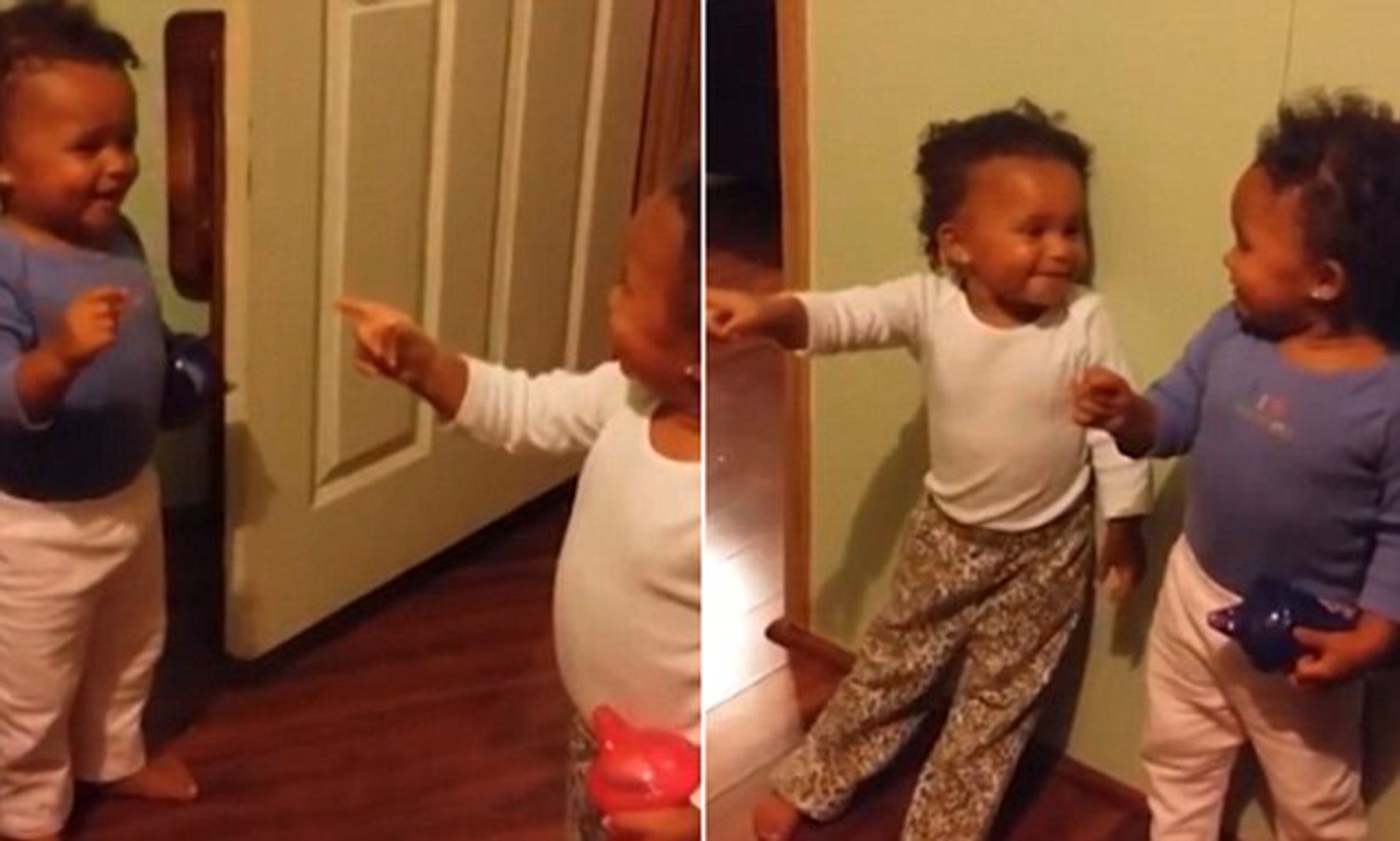 Two twin toddlers discuss "quarantines"
The Coronavirus has brought about some difficult situations for a lot of people. There's no doubt that life isn't what it used to be. That's why we all need to be entertained by the relfections of some adorable twins regarding our current predicament.
A mother recently posted an unforgettably cute video of her two toddler twins discussing being "in quarantines" using TikTok. If you're looking for a way to take your mind off of current lockdown troubles, you should definitely check it out.
This twin toddler video could provide an invaluable anthem for overcoming the trials and trevails of Coronavirus. In this video, the twins join one another in chanting "Go away germs!" for an inspiring and at the same time comically cute moment of distraction during quite a trying time for all of us.
The name of the mother is Megan Elizabeth, and her two charming twins are three-year-olds having a deep chat in their bedroom. In addition to talking about germs and quaranntine, the two twins also discuss riveting topics like springtime and batteries.
There's nothing like the nonchalance and innocence of youth to take our minds off of everything we're going through in the midst of the Coronavirus crisis. That's why Megan Elizabeth wanted to share this precious video with the rest of the world. She has explained while posting the video that her twins are always having discussions about their day and their take on life as she puts them to bed.
Although these are serious times, they sometimes call for not-so-serious measures. It's nice to enjoy a pleasant distraction from all the complexities the world is dealing with these days. In additon to their discussions, these two charming twins also have a rambunctious pillow-fight during this one-of-a-kind video recording that provides a rare glimpse into the mind of a three-year-old during the time of Coronavirus.
Everyone knows that twins have a special bond. They go through the world's crises together at the same time as what is as close as can be to the same person. Not only is this wonderful and popular Tik-Tok video entertaining and a video with obvious viral potential online, but it also offers some fascinating info about how kids are being affected by all this.
Check out this toddler twins Coronavirus conversation to provide yourself with some well-deserved entertainment as you deal with the ongoing lockdown and quarantine situation. As much of the country is still under lockdown regulations, we all need some timely and wholesome distractions.
It's hard to imagine what Coronavirus is like for your average three-year-old. Fortunately, most youngsters are shielded from most of the negative consequences of the Coronavirus lockdown and are simply left on their own to crusade against the "germs" that are causing so much trouble to all those grown-ups out there.
Check out this cute video if you're in need of a good laugh and want to see how Coronavirus looks in the world of twin three-year-olds.
A Police Dog Saves a Lost Mother and Baby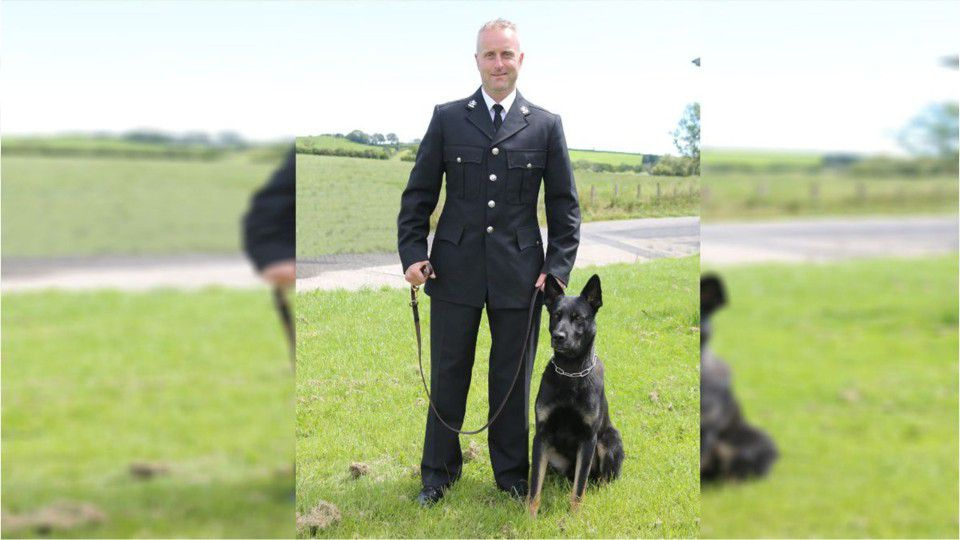 The police have been using dogs to help them for a long time. Max, a young German Shepherd in the Dyfed-Powys Police Department K-9 unit, successfully found a mother and her child.
These two people had been missing for two days. It gets harder and harder to find missing people, and it's important to locate them as quickly as possible. Max was certainly able to do so, and he's only two years old himself. He was only a rookie at the time, but has been given the Very Good Boy title already.
He'd literally only been on the police force for one shift when this happens, demonstrating that it's possible for someone to have an extremely productive and successful first day.
Dogs have abilities that humans don't, especially when it comes to sensing scents. Some dogs have particularly excellent senses, including German Shepherds. Max probably has a great sense of smell, even by German Shepherd standards. As such, he was able to successfully save two human lives.
The mother herself has not yet been identified, but that part of the process should not take long. The important thing is that she's safe. She was with her one-year-old child in the Powys area when they managed to become unexpectedly isolated. They were in a relatively remote area at the time, making the situation even more dangerous for them.
Fortunately, the mother in question was not the sort of person to fall out of touch with people for a long period of time, and other people were able to notice that she was not responding to her phone or communicating with anyone. The community was able to respond very quickly, with professional search officers, response officers, and local policing teams going to the lost mother's home. The professionals did what they could to try to track down and understand her whereabouts.
German Shepherds are among the smartest dogs in the world, which is also certainly helpful on the police force. Max had his license and the training necessary to be a police dog in the first place. However, he didn't have a great deal of experience at this point in time. In all likelihood, because of Max's early impressive success, he should only get more important assignments in the future. He'll certainly have plenty of experience then. At some point in the near future, he could be one of the most decorated members of the K-9 unit.
His handler is Peter Lloyd, a police constable who had not worked with Max previously. However, the two of them certainly have already made a great team. They were assigned to the organized search.
The searchers found some success when they were able to locate the mother's automobile, which was on a road in the mountains. They were then able to narrow down the possibilities. She was clearly in Powys, and specifically in an area that had a woodland ecosystem and little reservoir.
Max is a great tracker, and he was able to search throughout the entire open area very effectively. Woodland ecosystems are complex, and it can be difficult to effectively search through them without a dog's nose. Fortunately, that's what they had. It only took Max ninety minutes to find the two lost individuals.
The mother was brought to a safe place after being stranded near a frightening ravine. They were both cold, and they'd been in that location for far too long. However, a doctor was still able to see them quickly. This search operation was performed very effectively, demonstrating how important it is to have the right allies in these situations.