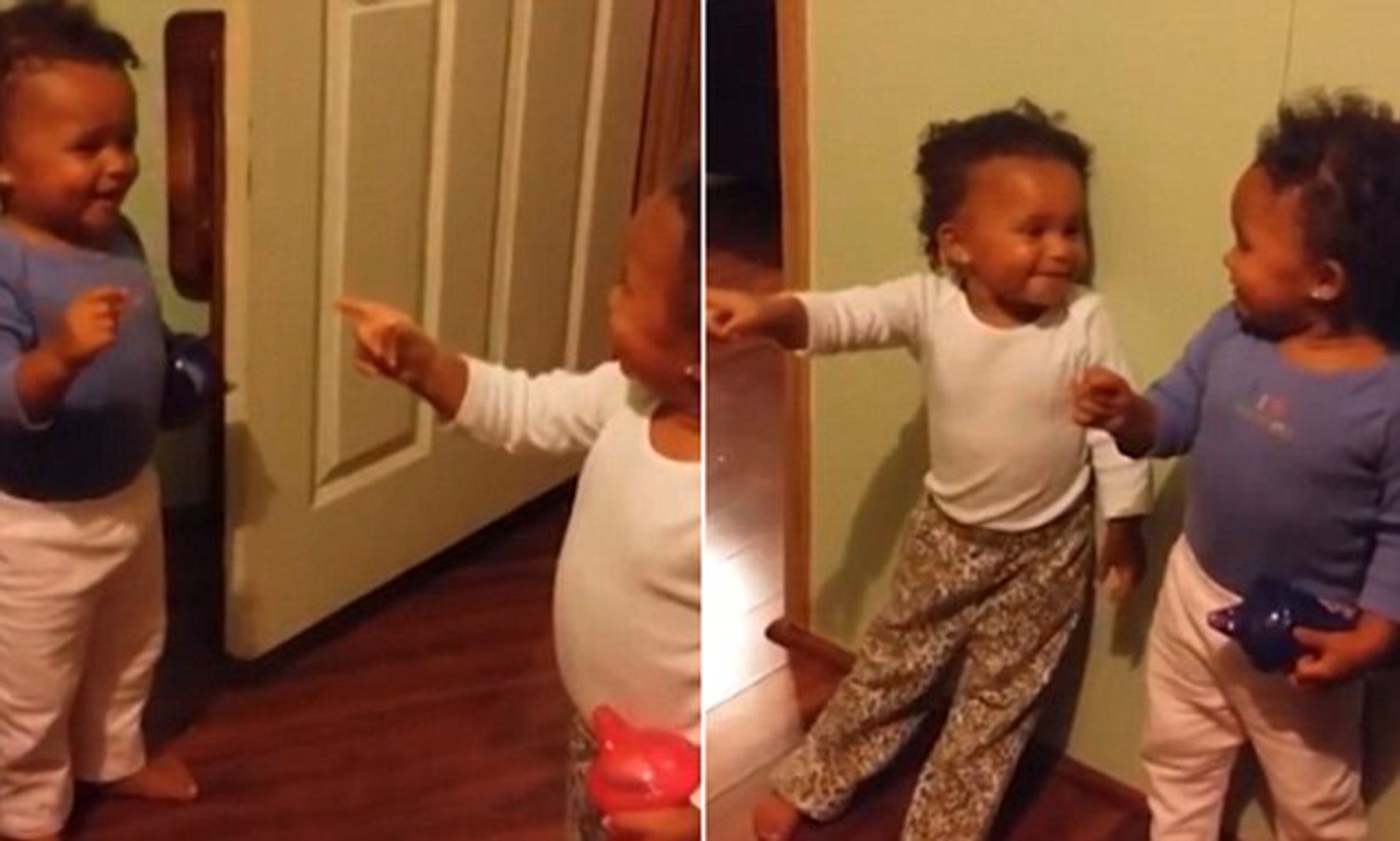 Two twin toddlers discuss "quarantines"
The Coronavirus has brought about some difficult situations for a lot of people. There's no doubt that life isn't what it used to be. That's why we all need to be entertained by the relfections of some adorable twins regarding our current predicament.
A mother recently posted an unforgettably cute video of her two toddler twins discussing being "in quarantines" using TikTok. If you're looking for a way to take your mind off of current lockdown troubles, you should definitely check it out.
This twin toddler video could provide an invaluable anthem for overcoming the trials and trevails of Coronavirus. In this video, the twins join one another in chanting "Go away germs!" for an inspiring and at the same time comically cute moment of distraction during quite a trying time for all of us.
The name of the mother is Megan Elizabeth, and her two charming twins are three-year-olds having a deep chat in their bedroom. In addition to talking about germs and quaranntine, the two twins also discuss riveting topics like springtime and batteries.
There's nothing like the nonchalance and innocence of youth to take our minds off of everything we're going through in the midst of the Coronavirus crisis. That's why Megan Elizabeth wanted to share this precious video with the rest of the world. She has explained while posting the video that her twins are always having discussions about their day and their take on life as she puts them to bed.
Although these are serious times, they sometimes call for not-so-serious measures. It's nice to enjoy a pleasant distraction from all the complexities the world is dealing with these days. In additon to their discussions, these two charming twins also have a rambunctious pillow-fight during this one-of-a-kind video recording that provides a rare glimpse into the mind of a three-year-old during the time of Coronavirus.
Everyone knows that twins have a special bond. They go through the world's crises together at the same time as what is as close as can be to the same person. Not only is this wonderful and popular Tik-Tok video entertaining and a video with obvious viral potential online, but it also offers some fascinating info about how kids are being affected by all this.
Check out this toddler twins Coronavirus conversation to provide yourself with some well-deserved entertainment as you deal with the ongoing lockdown and quarantine situation. As much of the country is still under lockdown regulations, we all need some timely and wholesome distractions.
It's hard to imagine what Coronavirus is like for your average three-year-old. Fortunately, most youngsters are shielded from most of the negative consequences of the Coronavirus lockdown and are simply left on their own to crusade against the "germs" that are causing so much trouble to all those grown-ups out there.
Check out this cute video if you're in need of a good laugh and want to see how Coronavirus looks in the world of twin three-year-olds.
So Touching! Actor In Street Performance Gets Heartwarming Reaction From A Stray Dog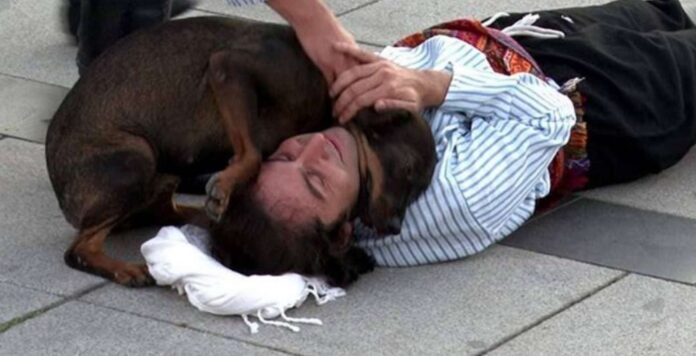 A surprising act happened in the Turkish city of Izmit this past week.
A drama group was filming one of its scenes by the roadside when a homeless dog who was watching interrupted albeit for a good cause. It happened that one of the actors, Numan Ertugrul Uzunsoy was demonstrating to be injured and pretended to be dead on the ground.
The dog seeing this, thought the actor was truthfully dying and needed help urgently. He sprinted forward to the scene, interrupting the filming process.
Uzonsoy was startled when the dog drooled over him, mistakening the touch for one of the crew members.
"I felt warmth on my face. First, I thought my costar was approaching me," Uzunsoy told the Dodo. "I was very happy when I felt the dog's kisses… I was very touched. He was like an angel who wanted to help me. It was a very emotional moment for me. I was not expecting it."
Passersby and the crew felt emotional about the dog's interference and didn't stop the heartwarming moment. Thereafter, the dog was led off from the scene. Uzunsoy was able to resume and the drama continued.
For Uzunsoy, he was a little bit pained he couldn't see the dog after they ended the filming. Yet locals confirmed the dog often visited the area.
A dog lover, Uzinsoy has resolved to look for the hound as he wants to keep the dog as a friend. When he does find him, Uzunsoy would ensure his pet becomes his friend forever.