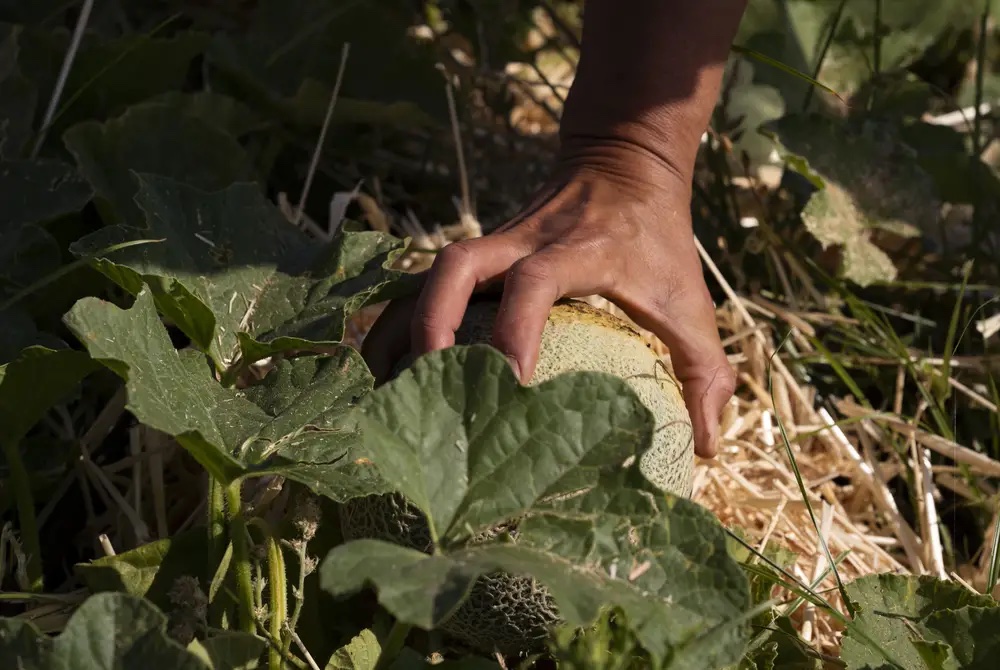 Transforming a Closed Texas Coal Mine into a Flourishing Garden
In a remarkable turn of events, a former coal mine in Texas has undergone a stunning transformation. What was once a site of excavation and extraction has now become Dewey Prairie Garden, a one-acre oasis of greenery and fresh produce. This pilot program, initiated by Texan by Nature, is providing much-needed sustenance to approximately 2,000 individuals each month in an area where access to grocery stores and food options is limited.
The coal mine, located within a vast 35,000-acre area, ceased operations in 2016 when it transitioned to using cleaner-burning coal sourced from Wyoming. The one-acre plot, now home to Dewey Prairie Garden, was a closed section of the mine that lay unused. However, Texan by Nature recognized the potential of the land and embarked on a pilot project to create a garden that could serve the local community.
Debbie Glaze, one of the lead gardeners working for Texan by Nature, expressed her astonishment at the garden's transformation. Looking at the lush vegetation and bountiful harvest, it is hard to imagine that this very same spot was once an active coal mine. The resilience of nature and its ability to regenerate is truly awe-inspiring.
As the success of Dewey Prairie Garden became evident, the company made plans for expansion. They have allocated an additional nine acres of land to further develop the garden, maximizing its potential and impact on the community. This expansion will enable the garden to provide even more fresh produce and contribute to addressing the limited food options in the area.
Michael Altavilla, the manager of the Jewett mine, hopes that the garden can serve as an example of how industries can collaborate with local communities for the benefit of all. Historically, the mining industry has often been associated with environmental concerns, viewed as a force that damages the Earth. Altavilla aims to change this perception by showcasing the mine's successful restoration and the garden's positive impact.
"We want to take people out and show them this form of reclamation, a second purpose," Altavilla shared. By highlighting the land's potential for post-mining reclamation and repurposing, he hopes to demonstrate that mining and environmental stewardship can coexist.
The story of Dewey Prairie Garden at the former lignite coal mine is a testament to the resilience of nature and the power of reclamation. It serves as a shining example of how a once-depleted landscape can be transformed into a flourishing garden, bringing sustenance and hope to a community in need. Through initiatives like this, we can reimagine the future of land restoration and utilize resources in a way that benefits both industry and the environment, fostering a more sustainable and harmonious coexistence.
500,000-Year-Old Wooden Structure Rewrites History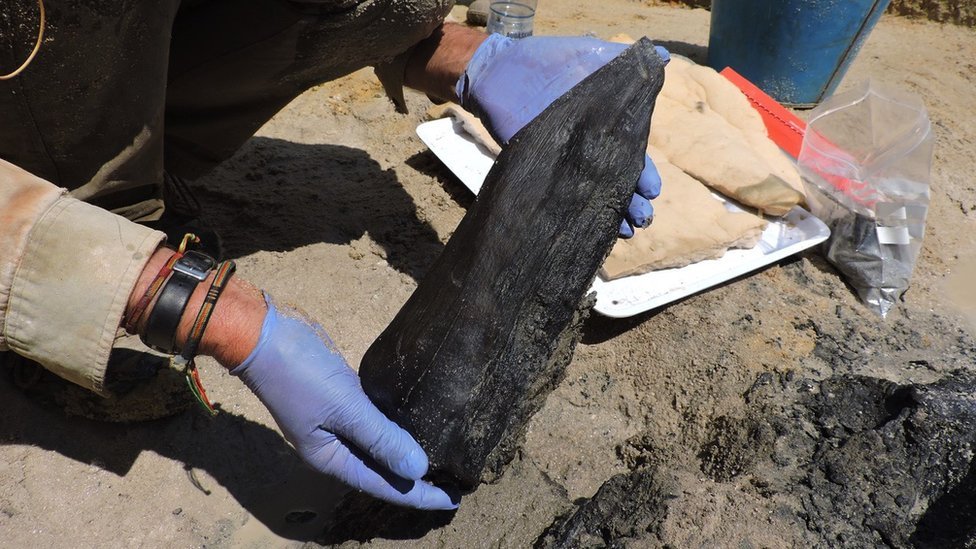 In an archaeological discovery, a wooden structure dating back an astonishing 500,000 years has been unearthed on the banks of a river in Zambia, challenging long-held beliefs about the capabilities of ancient humans. Researchers stumbled upon these ancient wooden logs, a revelation that has the potential to reshape our understanding of the lives of early humans.
The find, located on the riverbanks near Zambia's Kalambo Falls, provides compelling evidence that stone-age people may have constructed primitive shelters, forever altering our perception of their intelligence and resourcefulness. Archaeologist Prof Larry Barham, who led the research, was profoundly impacted by the discovery, stating, "This find has changed how I think about our early ancestors."
What makes this find truly remarkable is that it suggests ancient humans did more than merely survive; they thrived by creating something entirely new. These early humans exhibited intelligence, imagination, and craftsmanship by fashioning structures from wood, a material that had never before been transformed into such large and sophisticated objects.
The researchers also uncovered ancient tools, including digging sticks, but the most exciting find was two pieces of wood positioned at right angles to each other. "One is lying over the other, and both pieces of wood have notches cut into them," explained Geoff Duller, a professor of geography at the University of Aberystwyth and a member of the research team. "You can clearly see those notches have been cut by stone tools, making the two logs fit together to become structural objects."
Radiocarbon dating confirmed the wood's age, placing it at a staggering 476,000 years old. This revelation has ignited curiosity about the woodworking traditions of ancient societies, challenging the prevailing notion that early humans led simplistic, nomadic lives.
Perrice Nkombwe, a team member from the Livingstone Museum in Zambia, expressed her astonishment, saying, "I was amazed to know that woodworking was such a deep-rooted tradition. It dawned on me that we had uncovered something extraordinary."
The preservation of the wooden structure itself is a miracle. Typically, wood decays over time unless preserved under specific conditions. However, in the waterlogged environment along the Kalambo Falls, the wood remained intact, essentially pickled by the elements for millennia.
While the exact purpose of this ancient wooden structure remains a mystery, it has sparked numerous speculations. Prof. Duller suggests it might have been used as a place to sit beside the river and fish, although a complete understanding of its function remains elusive.
Moreover, the identity of the individuals who constructed this structure raises intriguing questions. "We don't know – it could have been Homo sapiens, and we just haven't discovered fossils from that age yet," Prof. Duller added. "But it could be a different species – [perhaps] Homo erectus or Homo naledi – there were a number of hominid species around at that time in southern Africa."
This discovery has the potential to enrich our understanding of ancient woodworking techniques, craftsmanship, and human interaction with the environment. As researchers continue their work at the Kalambo Falls site, the pages of history are being rewritten, and our appreciation for the ingenuity of our ancient ancestors grows ever deeper.