Time To Toss: Items in Your Home That You Should Dispose of Today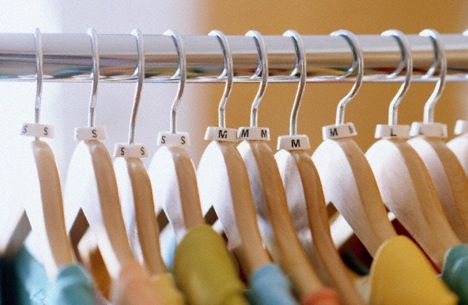 Over time, we start to notice there is clutter building in our homes, but we are not sure where to start. From our closets to our kitchens, the mess seems to keep multiplying. Below are five items that you need to toss from your home today.
Hangers
Clothes hangers come in wire, plastic, and wood options, and over time our homes accumulate more than we will ever need. Whether you pick them up from the dry cleaners or store purchases, hangers find themselves accumulating within homes. There is always more than enough, and they clutter up closet space. Find a cardboard box or plastic bin, load up the hanger surplus and drive to your local consignment retailer or dry cleaners. These retailers are always in need of such items and general recycling can be controversial for those wire types. Hangers are difficult to recycle due to their material types, shapes, and finishes. Because of this, donating them is the best option for home removal.
Magazines
Those magazines collecting dust in your magazine rack are ready for the recycling bin. Magazines and other news outlets are becoming obsolete in the world of smart phones. All major magazine subscriptions now have a digital app that allow readers to log in and read the stories from their phone. Load your lingering magazines up in a plastic bin and drive them to the local recycling center. You will be doing a favor for yourself and the environment, since magazines can be recycled into a variety of paper uses.
Outdated Electronics
We know about that junk drawer. The one that is home to the decade old cameras with the memory cards. Ancient cell phones also seek refuge here, clogging up space and collecting dust. It is time to dispose of those electronics you will never use again. The cell phones will no longer work with today's services, and that camera is just an extra piece to carry. How about the iPods and MP3 players that house music from the early 2000s? They, too, have become a figment of the past for music. Smart phones today have the uses of these devices combined in a single device. If you have no sentimental attachment to these devices, local tech stores or your recycling center will be happy to take them off of your hands. Make sure that when you dispose of these electronics, you carry any cords or accessories, freeing up more space for your convenience.
Plastic Storage Containers
It is time to tackle those dreaded kitchen cabinets. Housed inside one or several, you have accumulated a supply of plastic storage containers, and it is time to regain that cabinet space and declutter. First and foremost, inspect the condition of these containers. Many of them may have seen better days prior to being microwaved for several lunches. Trash any of these containers that are in questionable condition. If you are still left with an abundance of containers, take some and recycle them throughout your home. They are great for storing crayons, markers, and other crafts in the kids' rooms.
Shoes
Pull out all of the shoes hiding in your closet floor and under your bed, and toss them out. Commit to the one year rule, throwing out any shoe pairs that have not been worn in that time frame. If they are in like-new condition, consider donating to local consignment shops. For those that have been worn, and you have been hanging on to them, it is time to toss. Pack them in a plastic bin or box and head over to your recycling center for their disposal.
Disposing of these items in your home today will free up lots of space and diminish the clutter building throughout the home. A clean home is a happy home, so get tossing today!
Surprising Story: Wild Horses of the Missouri Ozarks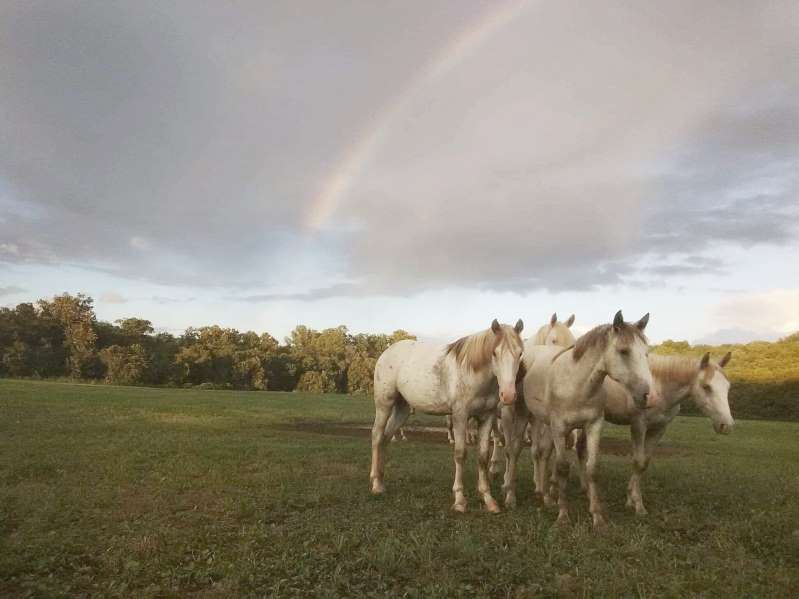 Did you know that eight herds of wild horses live in a mountain range in the middle of America? Most people don't know about the mountains–and even fewer know about the wild horses! Read on to find out about the curious little colts that get adopted from these herds.
America's Midwest Mountain Range–Sort Of
Everybody spends time learning about the Rocky Mountains and the Appalachian Mountains in school. But most of us don't learn about the Ozarks–at least, not very much.
The Ozarks are actually the most ancient mountains in the continental United States. They were once as grand and tall as the Colorado Rockies.
But after centuries of erosion, the Ozarks aren't as big as they used to be. While almost everybody refers to them as mountains, geologists call them the Ozark Foothills instead. They are gentle, rolling, and misty-green in the mornings. They also hide eight herds of wild horses!
Where Did The Ozarks' Wild Horses Come From?
The wild horses of the Ozarks weren't always wild. Before the 1930s, there were plenty of Ozark farmers who kept the horses on their farms.
But the Ozark Foothills aren't great for farming. The rocky soil is good for oak trees, elm trees, and blackberry bushes–but not so good for crops. That's why many farmers who moved to the Ozarks, had to move out during The Great Depression: They couldn't grow enough crops to sell and make money on. In fact, they could barely grow enough for themselves!
That's why many farmers in the region moved away during the Great Depression. And when they did, they had to leave most of their animals and possessions behind. That's when the horses became wild!
Curious Colts of the Ozarks
Today, the horses still roam free around Echo Bluff State Park. When they were left behind, they learned to live off berries, grass, and other vegetation. They get their water from a collection of brooks and streams known as the Ozark National Scenic Riverways. Thousands of people come to the park every year to float or walk along these rivers–and to see the horses!
But not every horse that is born wild, gets to stay wild. A handful are adopted by the people of the area every year. If it hadn't been for one brave soul, the horses wouldn't be there at all!
The Man Who Saved the Wild River Horses
In 1992, the National Park Service decided to take all of the horses out of Echo Bluff Park. They were worried that the horses were damaging the natural environment.
Many of the locals didn't want the horses to go, however. One of them–a man named Jim Smith–even went to Washington, D.C., to testify in front of Congress. Smith told Congress how much the local residents loved the horses. They admired the herds for their grace, beauty, and strength. Congress agreed on a compromise.
The horses could stay, they said–but only 50 of them. To keep this number right, a handful of young horses–colts–are adopted every year.
Every year since 1992, caring citizens like Mr. Smith have adopted young horses from the wild herd. Smith called the one he adopted, the "gentlest animal you've ever seen." These colts have also been called exceptionally smart, good-natured, and beautiful. If you ever get to see them, we think you'll agree!