This Dog Travels More Than You and It's All Documented on Instagram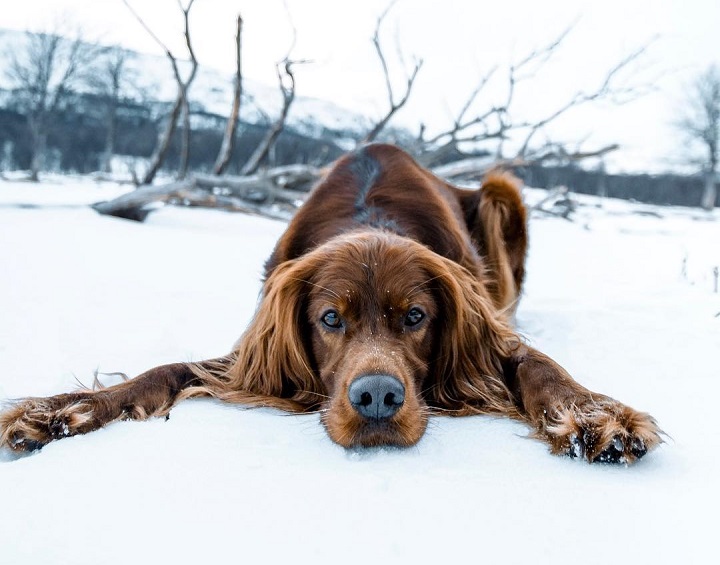 We all love dogs, and we all love adventure and travel, so why not combine the two? For those fans of Instagram, the adventures of Troja the dog are all that you need. The Instagram feed follows the adventures of Troja the dog and her human as they take on the sights and sounds that many people only dream of.
Troja is an Irish setter and her dad is George Rotan is her human. She has gained tons of followers and tons of interest from her followers through her adventures in the wilderness and her photogenic nature. Troja's owner adopted her from a breeder when back in 2012 and she has been living the high life ever since. When he adopted her, she was timid and afraid of the world, his love and love of adventure helped break her out of her shell and bring out her true, beautiful nature.
He found that she loved hikes and loved being out doors with him, he only accidentally found out how photogenic and beautiful she was and how many people would love to see her adventures. He took her for routine hikes long before he ever imagined taking her photo or sharing it with the world. His love of the outdoors was only matched by her passion to please her human and her love for being by his side. The pair have had tons of adventures together so far and have more to come.
The Turning Point
The turning point was when people started to compliment George on how beautiful she was. He decided to stop just hiking, and start sharing their adventures with the world. He decided to set up an account for the pair called @george_and_troja where he shared photos of his beautiful pup and the adventures they took together.
The Instagram account shows the Irish setter in a variety of different hikes and settings and shows how fun loving and interesting the dog is. George says that though he loves taking photos of her just for her beauty, it really makes him slow down and appreciate the pooch all the while. Instagram is a fantastic place to share photos and her beauty and zest for life have made Troja an instant star. People love looking at her stunning photos and love to see the true love and devotion in her eyes when she looks back at her human.
For those that love dogs, and love the out of doors, Troja and George present a unique opportunity to see both close up. The photos are stunning, her face says it all, and the natural back drops are more beautiful than you could ever imagine. If you are looking for a great account to follow that is free of the drama and free of the regular bustle that many Instagram accounts have, this is a good one to follow. This is a fun account to say the least and this is one account you cannot afford to miss out on.
Why women make capable firefighters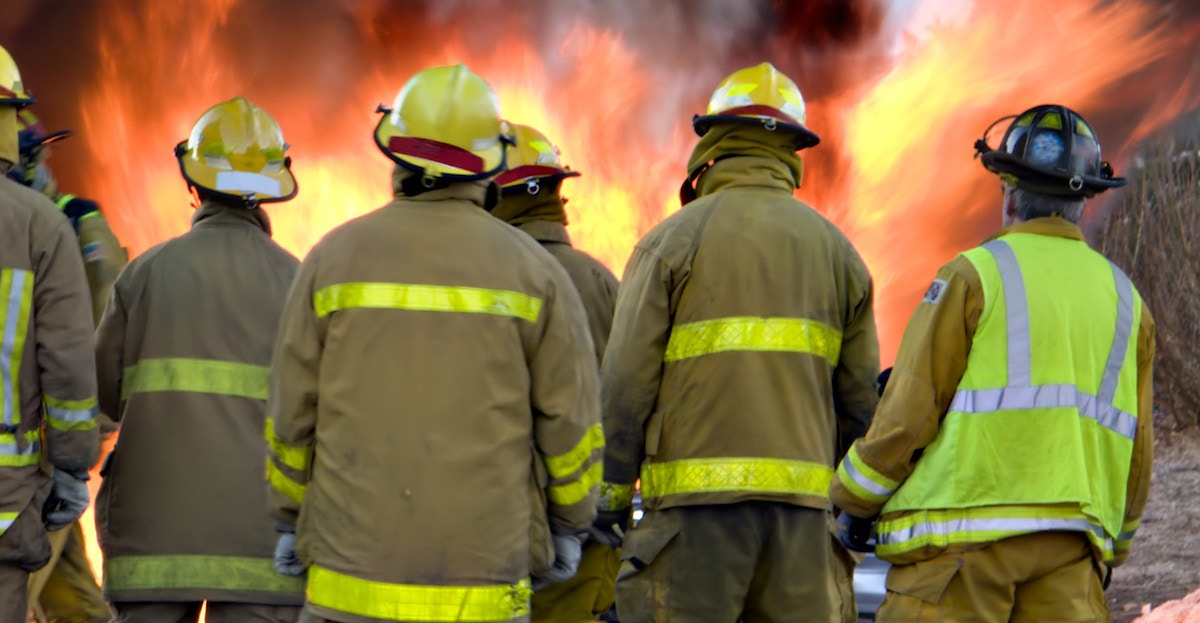 It's unfortunate that the idea persists in society that women are not capable of working as firefighters. As women have become increasingly prominent in other industries that have been traditionally dominated by males such as construction and logging, their numbers on the ranks of firefighting squads continue to remain low.
Take the Fire Department of New York as an example. In 2018, five women succeeded in graduating from New York City's Fire Academy. While some progress has been made for women in the FDNY since the fire department lost a gender discrimination lawsuit back in 1982, there are still fewer than one percent of firefighters for the department who are female. While fire departments in cities such as Seattle, Minneapolis, and Miami have more women, the average for fire departments across the nation is only about five percent female.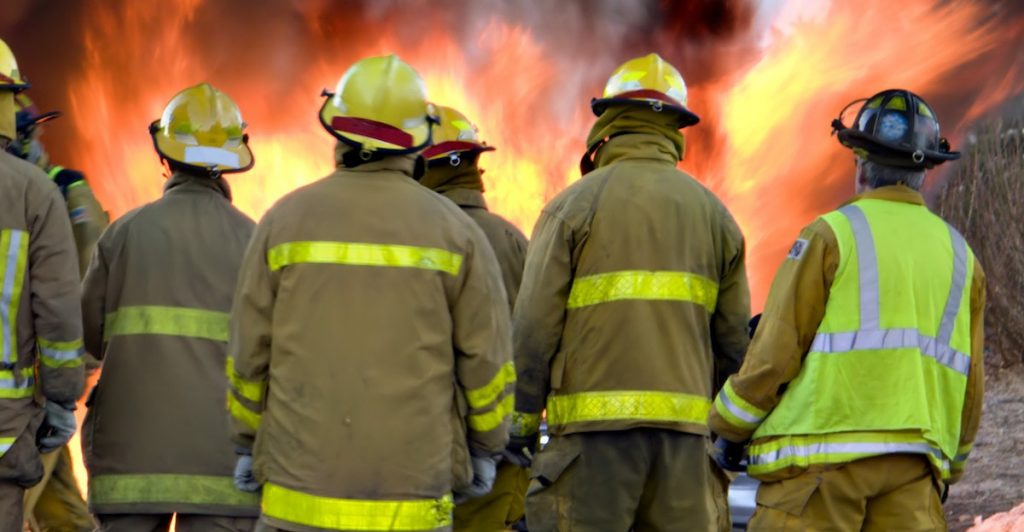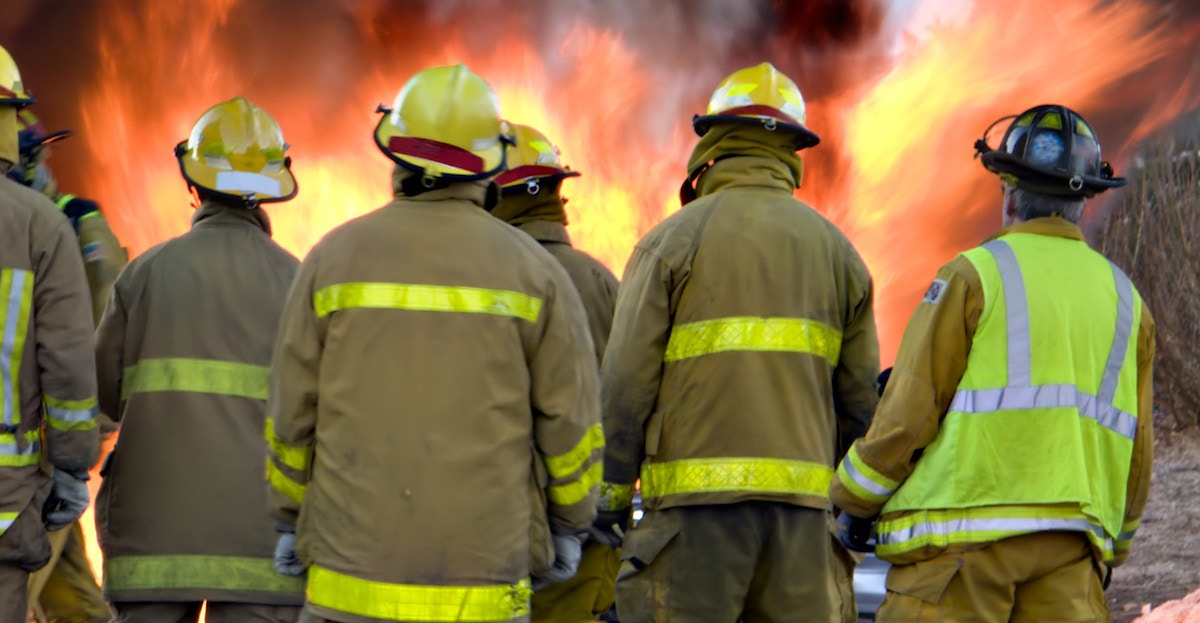 Historically, women have long been successfully putting out fires in this country. Back in 1815, Molly Williams volunteered to serve at the firehouse fo New York City's Oceanus Engine Company No. 11. Williams was a female slave working with a company that was not only all male, but all white as well. Williams was offered a job after she single-handedly handled a call when every man in the company was unable to handle the call because of being infected by the flu.
Another early female firefighter in the US was Emma Vernell. She was 50 years old when she became the first woman to work as a firefighter in the state of New Jersey.
Some people continue to wonder if women are really capable of working as firefighters. One needs only look at statistics to find an answer to this quandary. Consider statistics from the national Candidate Physical Abilities Test that firefighters need to pass. In 2008, 70 percent of all women who took the exam passed. This figure is not significantly far behind the percentage of men who passed the exam. In the same year, 75 percent of men passed. This shows that women are not statistically far behind men in taking the exam and passing or failing is more a matter of individual capabilities than a question of gender.
It's likely that women remain underrepresented in the firefighting profession because of traditionally perceived gender roles. Fire departments all over the country have been found to have testing and qualification procedures that not only discriminate against women, but also against minorities as well. Available equipment is often designed to fit men rather than women. Also, harassment toward women is rampant in some departments.
Nevertheless, women succeed in careers as firefighters. In fact, hundreds of women have attained the rank of captain or lieutenant in their careers as firefighters. In fact, the city of San Francisco fire department was led by a woman, Chief JoAnne Hayes-White, as of 2004.
It's important that people realize that females are perfectly capable of serving as firefighters because, as a female Wisconsin firefighter once remarked, "No one cares if you're a woman when their house is on fire".