This Couple Had a Tangled Themed Wedding and It's Awesome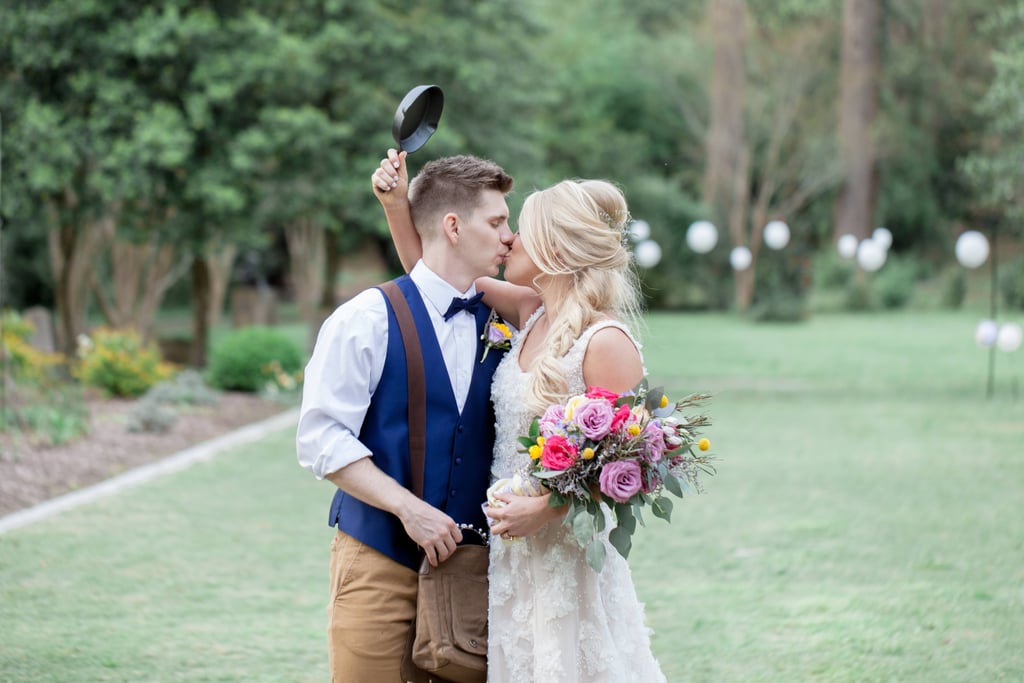 And then they saw the light and they had a happily ever after wedding.
Tangled came into the hearts of children of all ages in 2010. Since then, the fairty tale love story of Flynn Rider and Rapunzel has inspired young and old alike to follow their dreams. Some have even had themed weddings based on their love. Like photographer Jennifer Roach, who was inspired by the movie and held a photo shoot to prove it.
The wedding shoot was held in Atlanta, Georgia in the Cator Woolford Gardens at the Frazer Center. The gardens were a perfect venue for this shoot because it speaks to the outdoorsy nature of Rapunzel. String lights were hung up with purple banners emblazoned with the Corona Sun Crest. You can see this crest in other places throughout the venue as well, like the paper lanterns and the wedding cake. Flowers and lanterns hung from the trees that made everything seem magical. To add some sparkle, small, crystal chandeliers and shimmery lights were also found to be hanging from the trees, gazebo, and even on the benches.
The bride wore a lace, floral white gown and had her hair in a fishtail braid. Her bouquet was vibrant with colors, sticking to the theme with pinks, purples, and yellows. The groom wore a white button down shirt with a blue vest on top and brown pants. There was so much attention to detail, even the tiniest, thing, like the bride having a small frying pan to hold over her now husbands head for pictures. Even the wedding invitations and dinner menu were filled with detail. They had a pink and purple watercolor background with Rapunzels tower painted in the corner. Instead of traditional Mr. and Mrs. signs for the backs of the chairs at the head table, they had handpainted signs that read "you are my new dream" "and you are mine," respectively. The cake could have easily been the star of the show. It was a white three-tiered cake with yellow fondant braids seperating each tier and purple flowers cascading down one side. To top it all off, the cake topper was a cut out of Flynn Rider and Rapunzel sitting in a canoe holding hands.
Fairytales are always the inspiration of little girls fantasies and sometimes it can be turned into reality like in this wedding shoot. More and more photographers and wedding planners have been using Disney fairytales as inspiration for their weddings and bringing them to life for their couples to enjoy a magical day. Adding a touch of something that is genuine and unique to the couple, makes the wedding a little more special, like a favorite quote or even a hidden mickey. Using the couples favorite Disney movie makes it personal for the couple and makes the bride truly feel like a princess. With flowers, plenty of color, and lanterns everywhere, this wedding would have made Flynn and Rapunzel proud.
The Champion Taco-Eating Pit Bull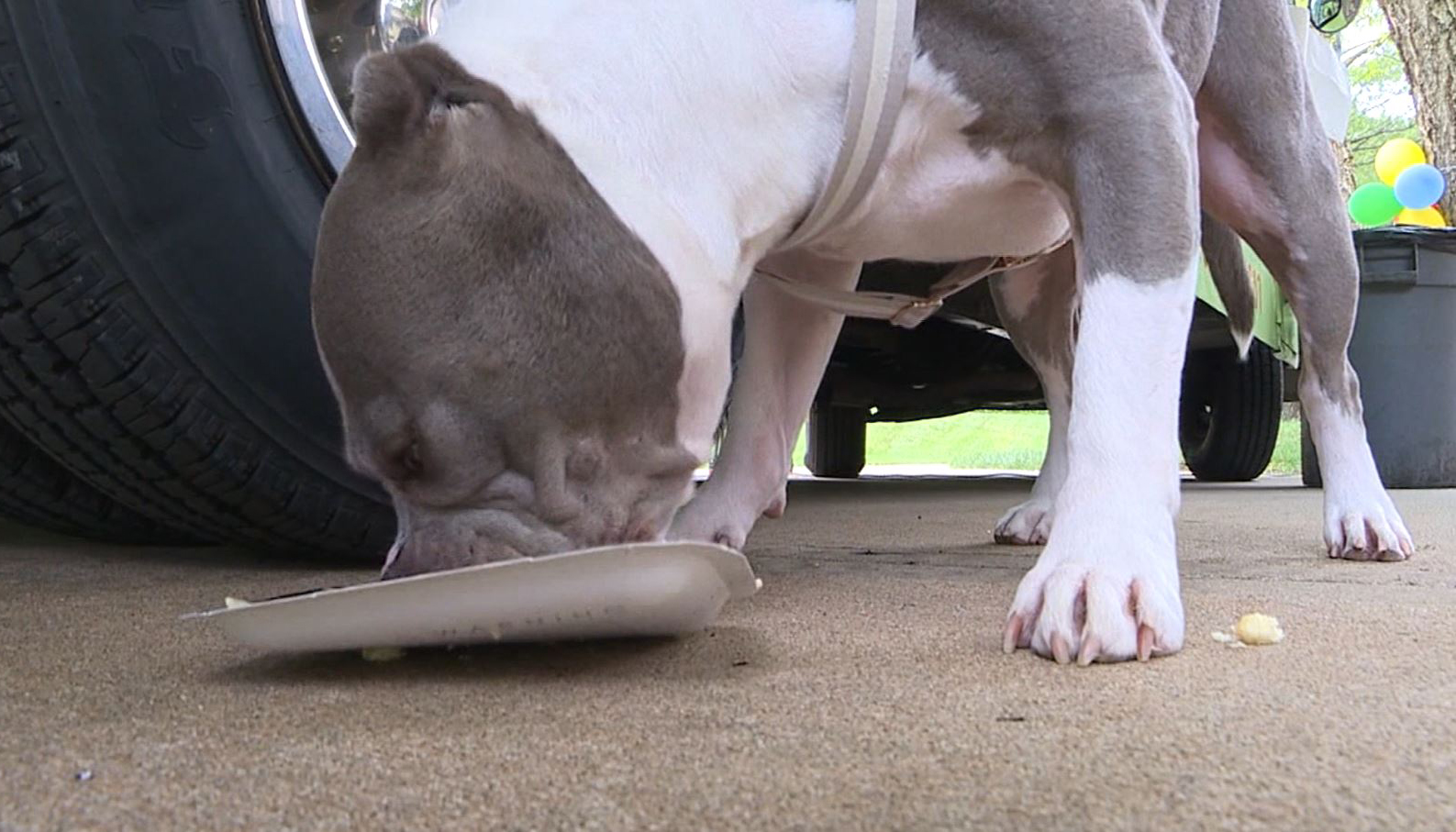 My neighbor Jose had just adopted a special pit bull from the local rescue shelter. It had been the faithful companion for five years of Jose's elderly friend who had passed away a few months earlier. Because pit bulls have a bad rap, nobody wanted the dog, so the shelter planned to put it to sleep. When my neighbor learned that his friend's faithful companion was about to be killed, he immediately adopted the dog. I don't know about cats having nine lives, but that dog definitely got a second life.
That dog went everywhere with Jose. The dog's name was Lucky, but Jose made a point of calling him something like "Lu-key." Jose even got that large pooch service-dog certified, which meant he could take that dog into the supermarkets and even into the county fair.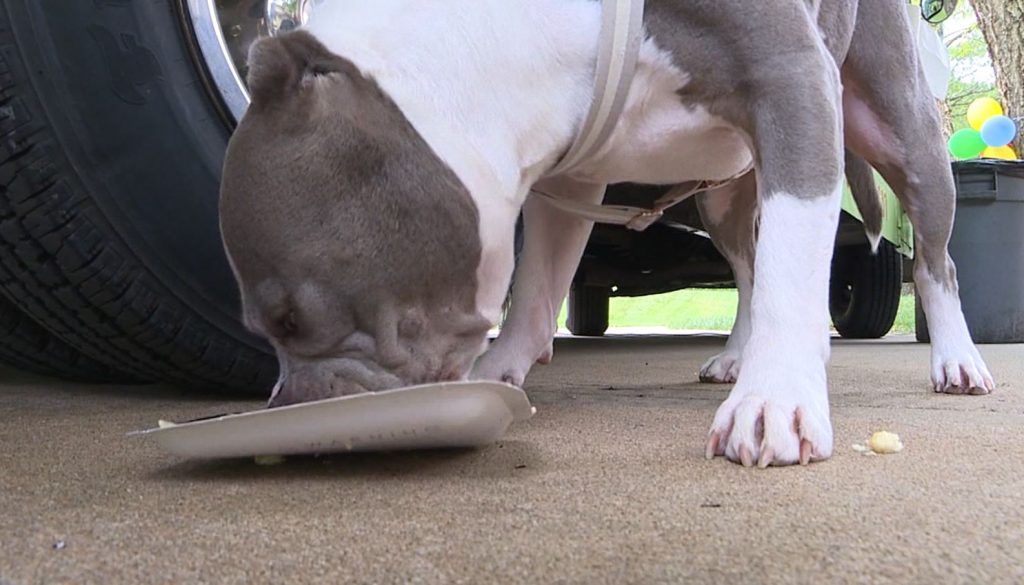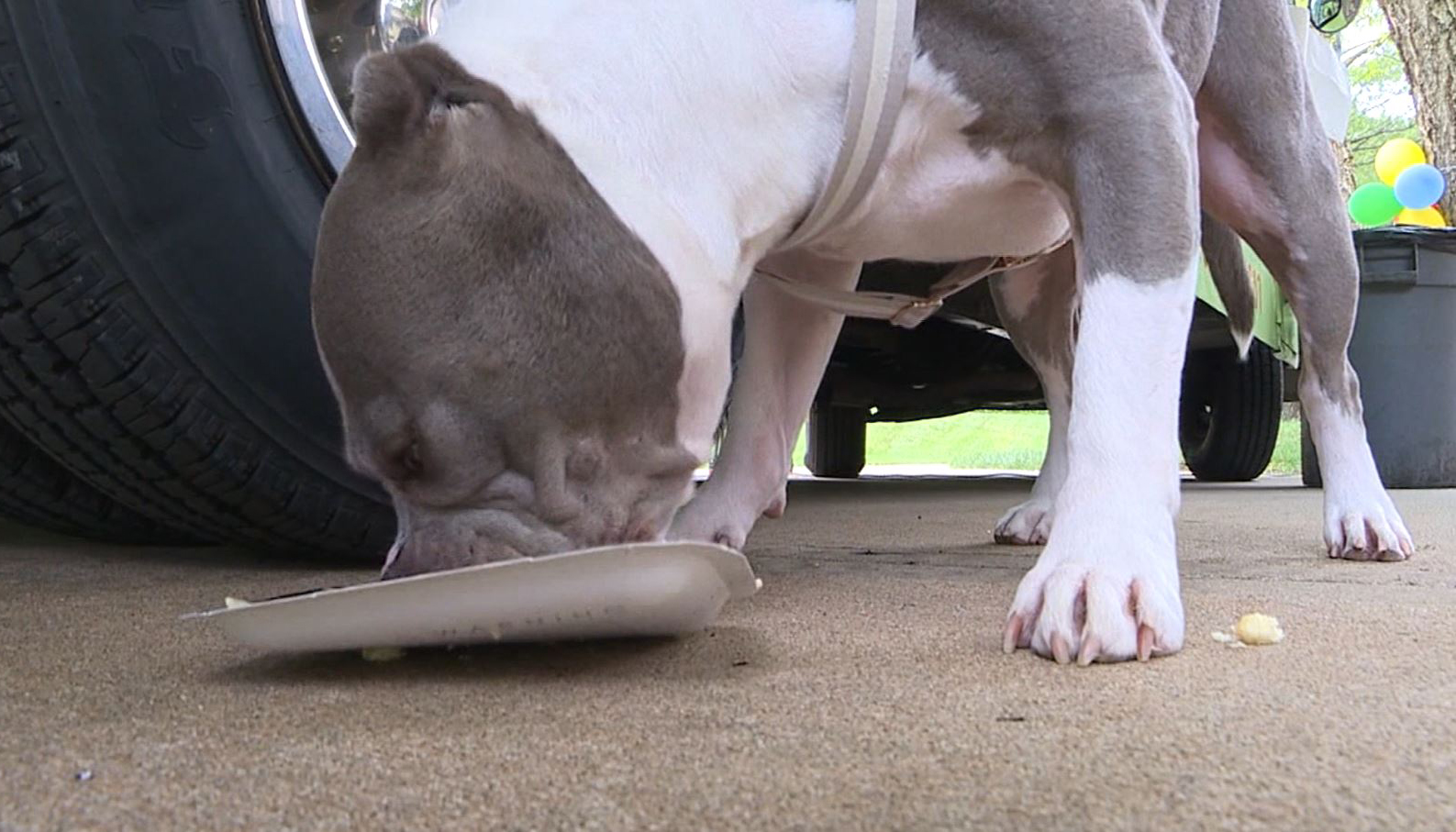 Last July, I was assigned to judge the taco eating contest. A few months later the county fair started. Somehow Jose managed to get Lucky into the fair on my judgment day. According to him, the ticket office at first refused to let Lucky the service dog go in, because of all the other animals there. So Jose was sent to the exhibitor's entrance, where the fair's president was. After the president argued with Jose a bit, he was left at the gate with Lucky while the fair officials argued about what to do. During that time, exhibitors with other dogs, cats, pigs, and birds of all kinds, came into the fair through that same gate. Lucky looked at those other animals but did not budge from Jose's side. Not a sound came from him, though other animals sometimes made a racket. The president noticed that and then decided to let Jose and Lucky conditionally come in; Lucky was in no way to disturb the other animals, children, or people.
A local guy named Walt came to the taco eating contest as a participant, not letting his wife know. We had TV-like tables set up with fifteen Mama Juanita's Taqueria soft-shelled chicken tacos on each one, the best tacos for hundreds of miles. The contestant who at them the fastest won the contest. It happened that Jose and Lucky were the closest to Walt's table.
Well, no sooner had I blown the start whistle than Walt's wife screamed out his name, "Walter Higgins! Get over here!" At that shout, he jumped up and bumped over his table filled with tacos, in front of Lucky. Walt then bolted away from that area as fast as a rooster with its tail feathers aflame. Well, Lucky apparently felt lucky, so he jumped the few feet needed to get at all those tacos on the ground in front of him and started gobbling them down. It wasn't long before all the contest spectators were watching Lucky, some aiming their Instagram-linked iPhone cameras at him. It was only later we discovered that CNN also had a cameraman at that event. Not only did Lucky eat all the tacos, but he was also the first to finish them as well!
Since the top two human taco eating contest champions were state-level champs, it didn't take the local folk much time to declare, over the protest of those two guys, Lucky the 2015 taco eating contest winner. CNN national news and its website showed scenes of Lucky gobbling up the last of the tacos. The fair's Facebook page ended up with the greatest number of views in local history. The social media sensation Lucky would become the "picture boy" for the next state fair.