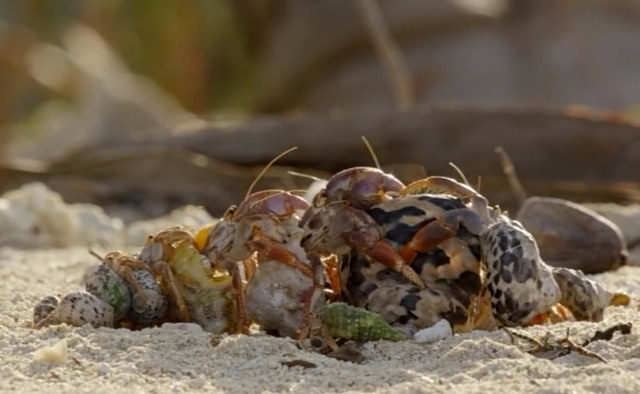 These Hermit Crabs Will Blow Your Mind With Stunning Natural Ritual.
If you are like most people then you are likely fascinated with the ocean and all the creatures inside it. While we can talk forever about massive whales, scuttling squids, and scary sharks, we'd rather highlight a cute little crustacean known as the hermit crab. Now, you've likely heard of the hermit crab and, perhaps, you even know what it looks like. As a member of the superfamily known as the Paguroidea, hermit crabs manage to stand out all on their own. In fact, after learning about this natural ritual that hermit crabs complete, you might even want one of your own!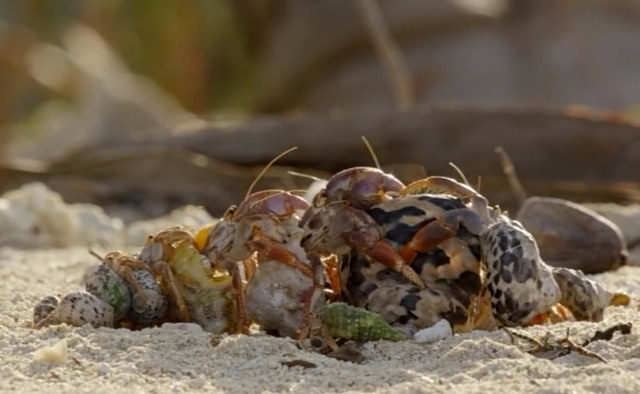 In a post shared on Facebook by a user named Melody Flowers, it was revealed that hermit crabs are always looking for bigger shells to live in. While you probably knew this already, what you didn't realize about this ritual is far more fascinating. According to the post, which has since been backed up by other scientific journals, hermit crabs like to line up next to shells that happen to be too big for them. Hermit crabs can wait for up to eight hours for another crab to come along and try the shell out. Why do these crabs wait next to shells that are too large for them? As it turns out, the first hermit crab is simply waiting for the second crab in line to discard its shell.
So we outlined a natural ritual that hermit crabs undertake when finding a new home. Why is this so fascinating? While you may have summoned up an image of two hermit crabs swapping shells, that isn't entirely accurate. As the second crab lines up behind the shell, more will come to follow. Before long, observers would be able to watch as dozens of hermit crabs all trade shells with one another to ensure that everyone has a comfortable home to live in. The smallest shell of the bunch gets left behind while the shell that started the queue will go to the largest hermit crab of the lot. That's pretty amazing, isn't it? The coordination and cooperation that these hermit crabs have to deploy is nothing short of impressive. If only humans could get along so well when it comes to making to sure everyone is comfortable and safe within their home.
Even though hermit crabs will work together in order to find homes, they are still a competitive species. Gastropod shells can become a limited resource due to a variety of natural and unnatural factors, such as climate change and pollution. When hermit crabs are of a similar size, they are more competitive and violent with one another. When hermit crabs vary dramatically in size, there are more resources available for every member of the group. Hermit crabs are a fascinating sort of creature because they can come in varying sizes with a lifespan ranging between 12 and 70 years. The next time that you see a hermit crab, make sure it has the perfect shell to call home. Maybe it will remember you a couple of decades later!
Kind couple reunite homeless man with his family after 20 years apart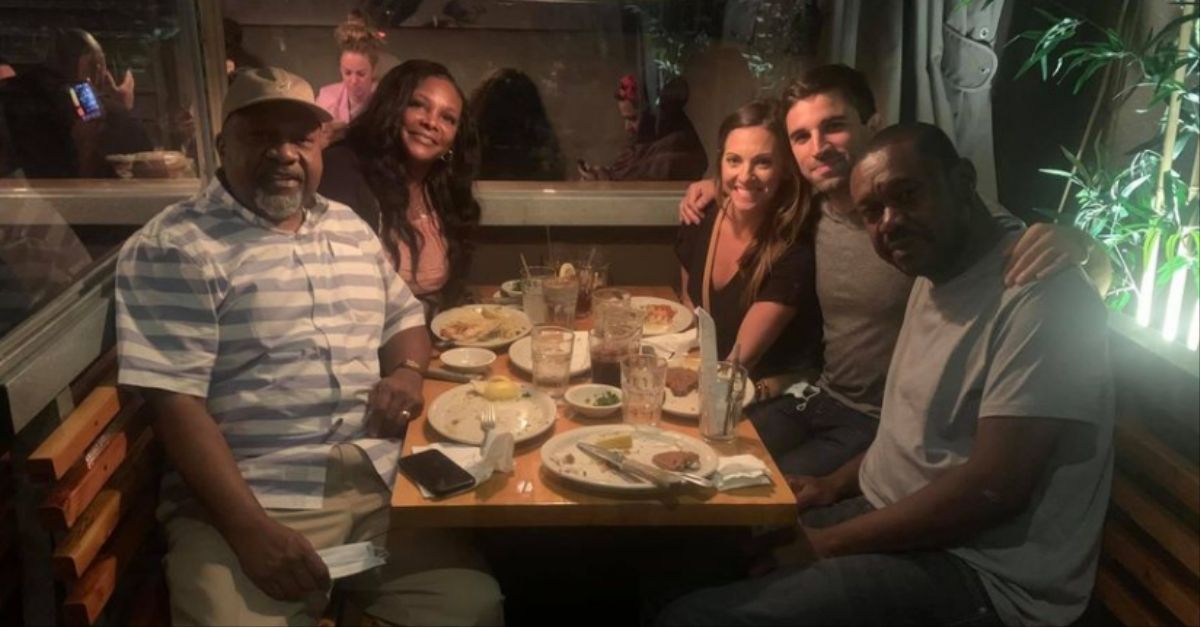 "Everyone just stares at me. I'm an educated man, but all they see is a person who doesn't have a home and doesn't have anyone to call."
These were the sad, heartbreaking words Randi Emmans heard as she stepped outside her apartment in Los Angeles to take her dog on a walk. 54-year-old Petro Reid was the man Emmans had just heard talking to himself, and he was in a bad place mentally.
She called up her boyfriend, John Suazo to jointly hold a conversation with Reid. He was quite surprised at first, because according to him, no one had ever taken interest in him, and he poured out his mind to them.
For a homeless man, the person they had just held a conversation with was very fluent in expressing himself.
"He was so impressive," said Suazo.
"The whole conversation really touched us."
From the conversation, they found out that Reid had left his family home in Charleston, S.C., and moved to L.A. in 1999 to live with an aunt. Barely a year later, he found himself going off the rails and homeless due to drug and alcohol addiction.
He became a popular figure in jail, from where he'd occasionally call home and send letters to his grandmother's house in Charleston.
"It was always for petty crimes, usually shoplifting to support my habits, food and things of that nature," he said. "That cycle continued for years, and whenever I got released, I was right back on the streets."
For more than two decades, Reid wandered the streets of L.A. in search of his family or some beacon of hope, and for those two decades he didn't find anything- until Emmans heard him.
He had lost all hope of living a decent life. He always thought of his family, but the chances of setting eyes on them once again were pretty dim, so he gave up.
He found Emmans and her boyfriend non-judgmental. They genuinely cared about his situation and that was why he opened up to them.
"John and Randi saw me as more than what everyone else saw me as — just a homeless person living on the streets," he said. "They believed in me, despite the situation they found me in."
After giving him food, water, and other basic human needs, the couple felt they hadn't done enough to truly take him out of misery and ridicule. Emmans made a post on Facebook, a public plea asking for donations to help cover the costs of a night or two at a hotel, so Reid could get rest up, recuperate, and have decent hot meals.
Her post received a lot of engagements, and in only 3 days, they were able to raise about $6,500 for Reid. The funds were used to lodge him in a hotel, get him a new mobile phone, and buy him some new clothes.
Although grateful for all Emmans and Suazo had done, Reid still wanted to find his family. He asked the couple for help and they decided to help him.
Reid took on the name Franklin Mitchell after an encounter with the police in L.A. He didn't have his identity card, so the name stood- that was why his family members could never reach him.
In the search for his family, Reid gave Emmans and Suazo some names he could remember, as well as his grandmother's address, without knowing if she was still living there or alive at all.
"Randi and I started plugging away on the Internet, and we were able to find his grandmother's name associated with the address," Suazo said. "We called wrong numbers until, finally, we got someone who was his uncle's ex-wife."
This was when all the dominoes started falling in place.
Reid's uncle, Pierre Grant was informed by his ex-wife of a certain contact about his nephew and he immediately called the couple to set up a meeting.
Grant said "For over 20 years, we had been praying and believing that one day we would find him, and the day finally came. This is a miracle."
He took a flight paid for by Emmans and Suazo to L.A. to link up with his nephew. The amazing couple were also able to pay for a covid-19 test for Reid, Grant, and themselves- all which came back negative.
The long awaited family reunion came on Friday, August 7. Mia Green, Reid's cousin was also present for the reunion. It was a touching and soulful moment for Reid as he tightly embraced his cousin and uncle after 20 years of wandering the streets of L.A.
Now that Reid has finally reunited with his family, he plans to get his life together and back on track.
"I believe I can help a lot of people that are still in the position that I was in," said Reid.
He plans to start the next chapter of his education and find himself a stable, paying job.