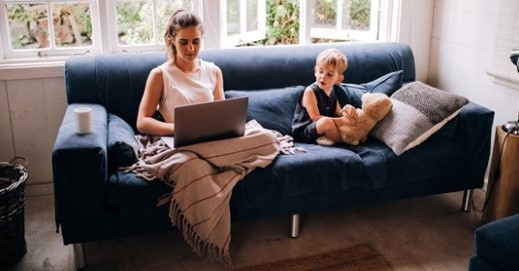 The Title Is WORK At Home Mom, Got That?
The prevailing vision of the work at home mom is a woman with fuzzy slippers, pajamas, no makeup, with cup of steaming coffee in hand. The reality is that she does indeed have coffee in one hand, but she has a phone to her ear talking to the home office or a client. It's frustrating. What park of "work" don't people understand? These are five things every working mom wants their families to know about working at home.
1. It's Called WORK At Home
By the year 2028, Upwork tells us that 73 percent of companies will use remote workers. Okay, Mom gets a full pot of coffee and even time to drink it. What she also gets is phone calls "wondering" if she can get that proposal out a day earlier and the boss breathing down her neck for the P&L spreadsheet he needs to show the CFO. It's the same as if she were in the office.
2. Take Your Child To Work Day
Many offices offer this day for kids to see what Mommy does at the office. They help to file, pass Mom something from the In tray, or put someone on Hold until Mom can answer the phone. They suddenly understand why "it's 5:00 somewhere" has a special meaning to Mom.
When Mom works at home, she has to break up fights, feed the kids breakfast and lunch, throw messy clothes in the wash, and yell a lot. When she gets any work done, it's sometimes wrong and takes twice the time to get it done right.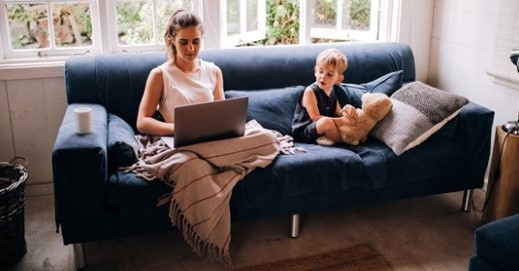 3. We Don't Socialize At Work
We all have that one friend who calls and texts every five minutes to make sure we don't miss their wonderfulness. We don't call you at your office to yak every five minutes. Please show us the same courtesy.
We've all seen the clerk at the pharmacy, the dollar store, or the gas station laughing over something on Facebook. We wait until they turn their frowning attention to us. While social media can be a great way to market one's business, it's a totally different thing when it puts customers in second place. We have a boss to satisfy, so asking us to put him second would cost us our jobs.
4. Work At Home Doesn't Mean Housework
Yes, while Mom is getting coffee, she can toss a couple dishes in the dishwasher. Okay, on the way to the bathroom, Mom can pick up shoes, clothes, and toys to put in someone's room. While it usually takes Mom a couple hours to clean the house, she can't do that at the same time she's taking a meeting on the phone.
What Moms want their families to understand is that the housework will still be there at 5:00. Moms working in offices use their early evening hours to clean, so why should it be any different when Mom works at home? Asking her to do the housework in between projects or phone calls is too much. Give us a break, guys.
5. Fresh Air Is Important
There's a reason people explode out of doors at noon and quitting time. We have to get away from the same four walls day in and day out. When we can, we walk somewhere close for lunch, walk to the post office or the bank for our job, and we walk to the parking area after work. Work at home Moms need to get out more than just checking the mailbox. Getting outdoors for us clears the mind, and the fresh air and sun benefits our health.
Mayor Max III: The Golden Retriever Who Leads with Love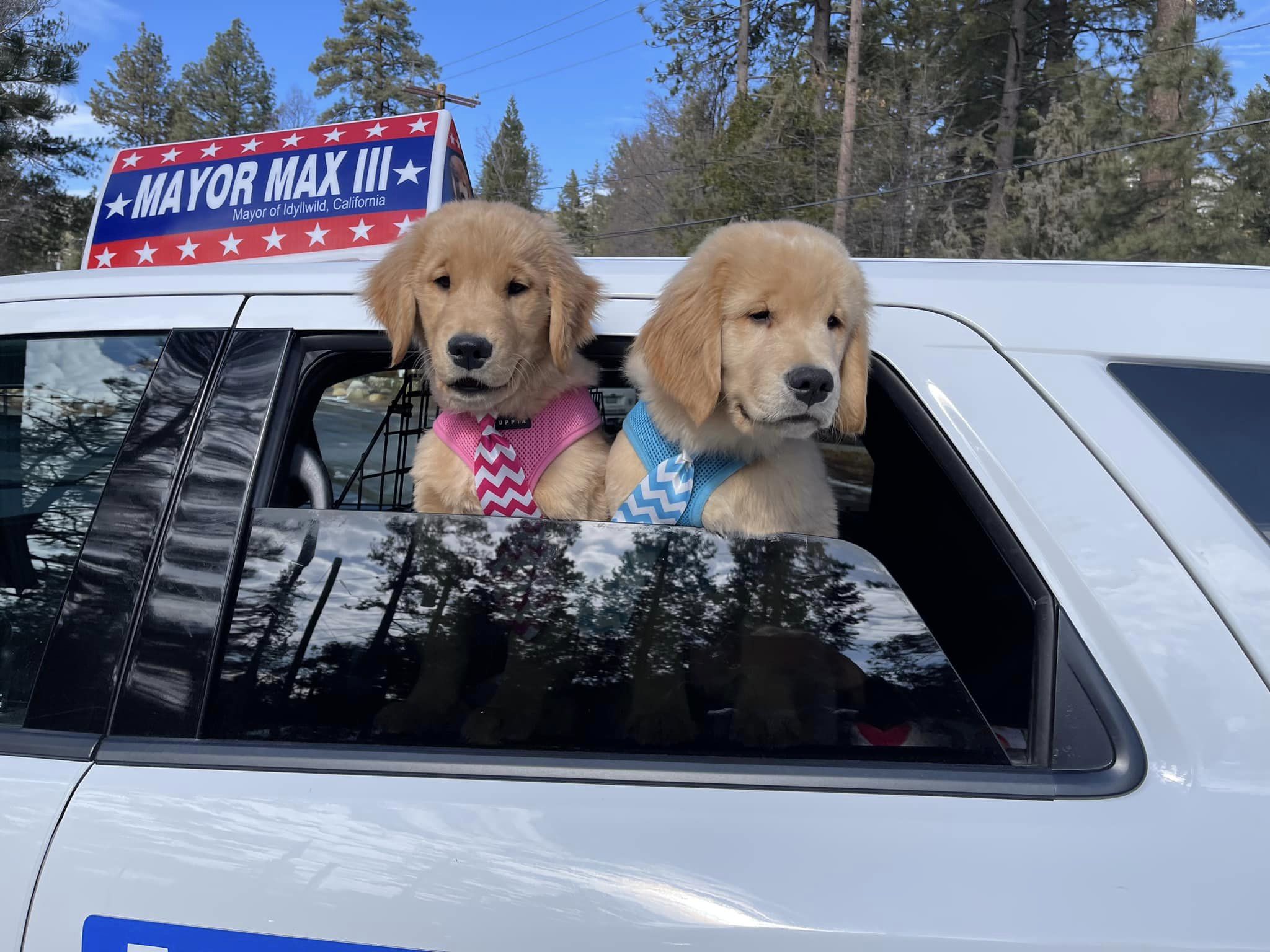 In the picturesque unincorporated mountain town of Idyllwild, nestled in the heart of Southern California, an extraordinary political figure has been making waves for the past year. But this isn't your typical politician; this is Mayor Max III, a lovable and charismatic golden retriever who has celebrated a year in office as the town's mayor. In a town known for its unique and quirky traditions, Max III has carved out a special place in the hearts of the residents.
The legacy of golden retriever mayors in Idyllwild began in 2012 when Mayor Max I took office, followed by Mayor Max II. These remarkable dogs were more than just pets; they were symbols of unity and positivity in a world sometimes marked by division and strife. Max III proudly continues this legacy, and some say he possesses a unique talent passed down from his predecessors—a charming "mouth-closing trick."
Phyllis Mueller, Max III's owner, attests to the magic of this trick. "I just held the treat above his mouth, and he knew exactly what to do, without any instruction," she says with a proud smile. This special skill has become a signature move during his public appearances in the center of town, where Max III has embraced his role with enthusiasm.
Mayor Max III's duties extend beyond his charming tricks. He is a dog on a mission to bring joy and comfort to the people of Idyllwild. His calendar is filled with visits to schools, nursing homes, and hospitals, where he spreads cheer and offers a welcome distraction from life's challenges. "It's a fun way to do politics because we don't do anything divisive, ever," Mueller explains.
Max's journey to becoming the mayor of Idyllwild is a heartwarming tale. Phyllis Mueller, a successful owner of a full-service marketing agency, always maintained a commitment to living on a smaller budget with the intention of giving back to the community. When she adopted Max, she realized that golden retrievers were the perfect ambassadors for her mission to achieve world peace through love and compassion.
Several golden retrievers later, Mueller, along with her husband Warren and their elderly dog Max, made a life-changing move from Pasadena to Idyllwild in the summer of 2011. Fate seemed to be on their side when the town's animal rescue center announced that it would be holding its first-ever election for a non-human mayor. This was the opportunity they had been waiting for.
In their cozy mountain home, Mayor Max III enjoys the perks of his position. Mueller proudly showcases one of two tie closets for the mayor, where Max's collection boasts an impressive 3,000 ties. However, being a mischievous pup at heart, Max couldn't resist indulging in a few of his ties, devouring three of them during his first month in office.
But beyond the ties and the charming tricks, Mayor Max III serves as a reminder to the people of Idyllwild that there is still goodness in the world. "Every day, people do good things," says Mueller, "and these dogs here, they are living angels, and they love you with all their heart."
As Mayor Max III continues his reign, the town of Idyllwild remains a shining example of how love, unity, and the unbreakable bond between humans and their four-legged companions can make the world a better place—one adorable golden retriever at a time.