The Title Is WORK At Home Mom, Got That?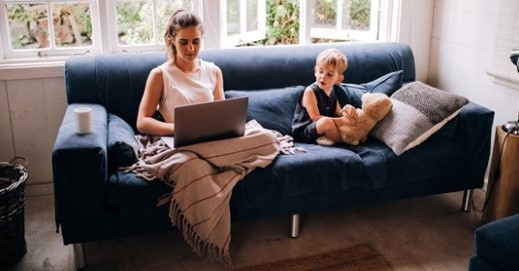 The prevailing vision of the work at home mom is a woman with fuzzy slippers, pajamas, no makeup, with cup of steaming coffee in hand. The reality is that she does indeed have coffee in one hand, but she has a phone to her ear talking to the home office or a client. It's frustrating. What park of "work" don't people understand? These are five things every working mom wants their families to know about working at home.
1. It's Called WORK At Home
By the year 2028, Upwork tells us that 73 percent of companies will use remote workers. Okay, Mom gets a full pot of coffee and even time to drink it. What she also gets is phone calls "wondering" if she can get that proposal out a day earlier and the boss breathing down her neck for the P&L spreadsheet he needs to show the CFO. It's the same as if she were in the office.
2. Take Your Child To Work Day
Many offices offer this day for kids to see what Mommy does at the office. They help to file, pass Mom something from the In tray, or put someone on Hold until Mom can answer the phone. They suddenly understand why "it's 5:00 somewhere" has a special meaning to Mom.
When Mom works at home, she has to break up fights, feed the kids breakfast and lunch, throw messy clothes in the wash, and yell a lot. When she gets any work done, it's sometimes wrong and takes twice the time to get it done right.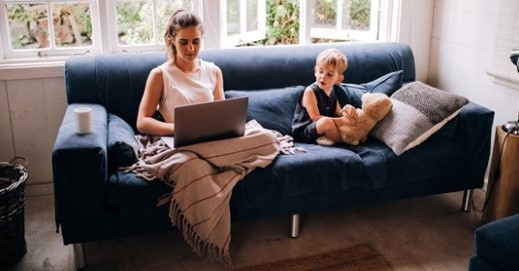 3. We Don't Socialize At Work
We all have that one friend who calls and texts every five minutes to make sure we don't miss their wonderfulness. We don't call you at your office to yak every five minutes. Please show us the same courtesy.
We've all seen the clerk at the pharmacy, the dollar store, or the gas station laughing over something on Facebook. We wait until they turn their frowning attention to us. While social media can be a great way to market one's business, it's a totally different thing when it puts customers in second place. We have a boss to satisfy, so asking us to put him second would cost us our jobs.
4. Work At Home Doesn't Mean Housework
Yes, while Mom is getting coffee, she can toss a couple dishes in the dishwasher. Okay, on the way to the bathroom, Mom can pick up shoes, clothes, and toys to put in someone's room. While it usually takes Mom a couple hours to clean the house, she can't do that at the same time she's taking a meeting on the phone.
What Moms want their families to understand is that the housework will still be there at 5:00. Moms working in offices use their early evening hours to clean, so why should it be any different when Mom works at home? Asking her to do the housework in between projects or phone calls is too much. Give us a break, guys.
5. Fresh Air Is Important
There's a reason people explode out of doors at noon and quitting time. We have to get away from the same four walls day in and day out. When we can, we walk somewhere close for lunch, walk to the post office or the bank for our job, and we walk to the parking area after work. Work at home Moms need to get out more than just checking the mailbox. Getting outdoors for us clears the mind, and the fresh air and sun benefits our health.
These Hermit Crabs Will Blow Your Mind With Stunning Natural Ritual.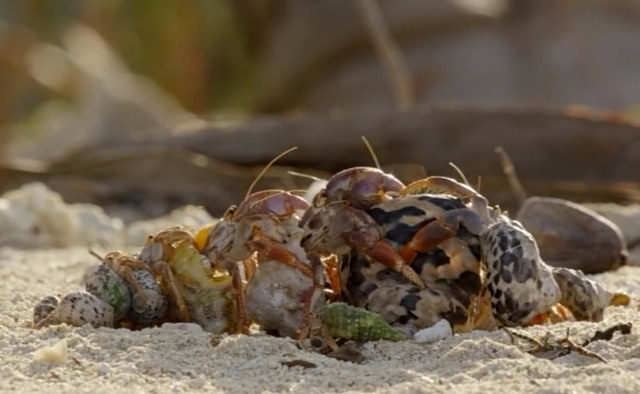 If you are like most people then you are likely fascinated with the ocean and all the creatures inside it. While we can talk forever about massive whales, scuttling squids, and scary sharks, we'd rather highlight a cute little crustacean known as the hermit crab. Now, you've likely heard of the hermit crab and, perhaps, you even know what it looks like. As a member of the superfamily known as the Paguroidea, hermit crabs manage to stand out all on their own. In fact, after learning about this natural ritual that hermit crabs complete, you might even want one of your own!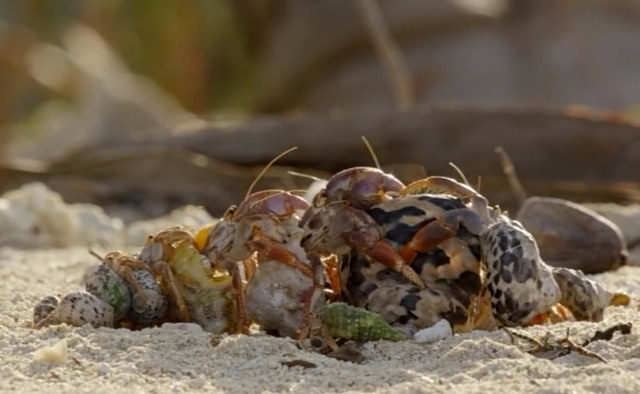 In a post shared on Facebook by a user named Melody Flowers, it was revealed that hermit crabs are always looking for bigger shells to live in. While you probably knew this already, what you didn't realize about this ritual is far more fascinating. According to the post, which has since been backed up by other scientific journals, hermit crabs like to line up next to shells that happen to be too big for them. Hermit crabs can wait for up to eight hours for another crab to come along and try the shell out. Why do these crabs wait next to shells that are too large for them? As it turns out, the first hermit crab is simply waiting for the second crab in line to discard its shell.
So we outlined a natural ritual that hermit crabs undertake when finding a new home. Why is this so fascinating? While you may have summoned up an image of two hermit crabs swapping shells, that isn't entirely accurate. As the second crab lines up behind the shell, more will come to follow. Before long, observers would be able to watch as dozens of hermit crabs all trade shells with one another to ensure that everyone has a comfortable home to live in. The smallest shell of the bunch gets left behind while the shell that started the queue will go to the largest hermit crab of the lot. That's pretty amazing, isn't it? The coordination and cooperation that these hermit crabs have to deploy is nothing short of impressive. If only humans could get along so well when it comes to making to sure everyone is comfortable and safe within their home.
Even though hermit crabs will work together in order to find homes, they are still a competitive species. Gastropod shells can become a limited resource due to a variety of natural and unnatural factors, such as climate change and pollution. When hermit crabs are of a similar size, they are more competitive and violent with one another. When hermit crabs vary dramatically in size, there are more resources available for every member of the group. Hermit crabs are a fascinating sort of creature because they can come in varying sizes with a lifespan ranging between 12 and 70 years. The next time that you see a hermit crab, make sure it has the perfect shell to call home. Maybe it will remember you a couple of decades later!