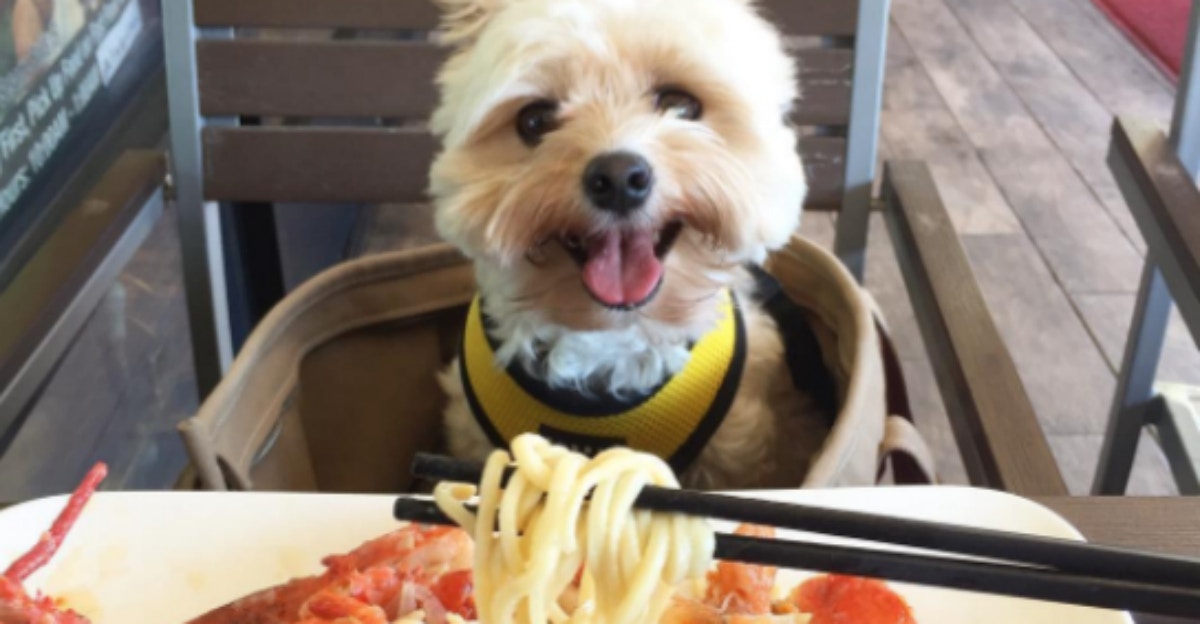 The Tale of a Rescued Puppy Who Now Lives in Paradise
Recently, a story was published about a young puppy who is now living in a paradise that is filled with food. Sadly, the world wasn't always rosy for this little guy. Even though his story has taken Instagram, and the internet, by storm, this dog actually had a sad life prior to being spotted by his current owner. The story of this puppy, and the good samaritan who took him in, has become one of triumph. At the same time, it is important for everyone to know the entire story.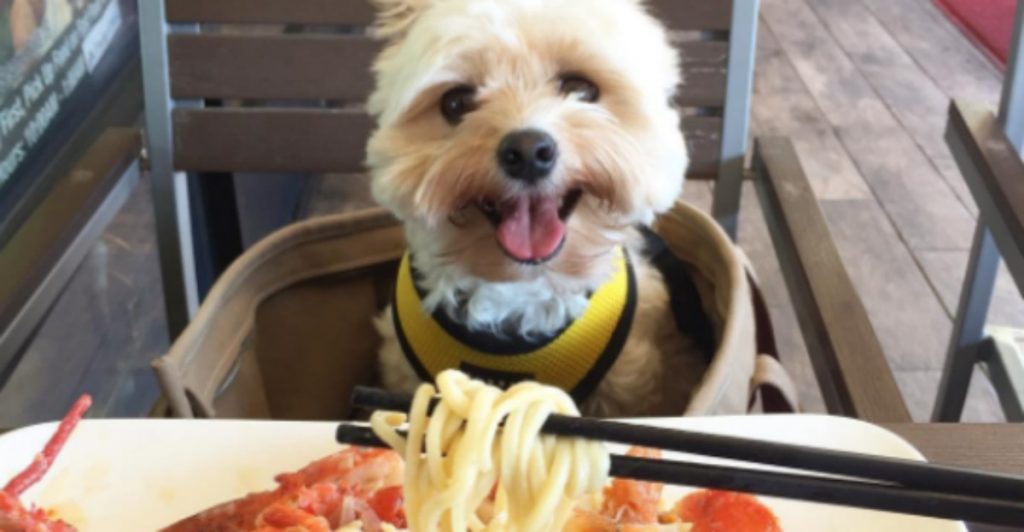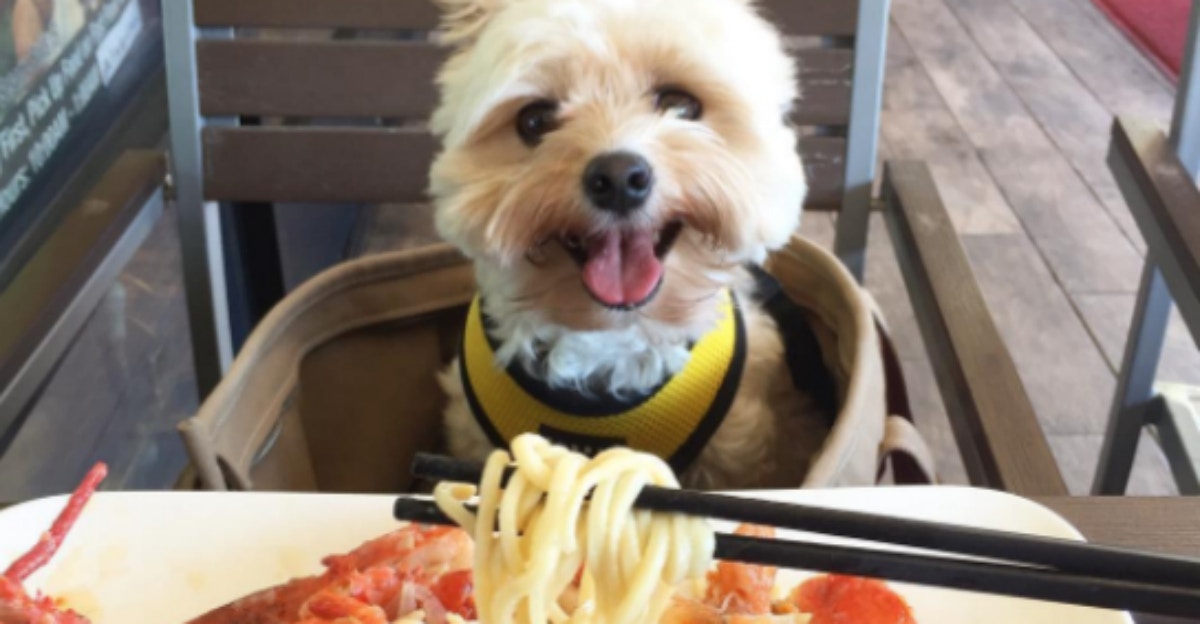 About three years ago, this little puppy would spend his days wandering the streets of a local town. There, he wondered if anyone would ever take him in. His skin was completely matted. The dog was skinny. It was obvious that this little puppy was sad. One of the days this dog was wandering the streets, his luck started to change. He was spotted by a local resident. This local resident was very worried about the safety of the young puppy. Therefore, she decided to call out to him. She was shocked when the dog actually decided to walk over to see her. She could see that this dog was struggling and desperately wanted to take him in. At the same time, she was rather hesitant to do so. She did love animals; however, she loved them so much that she already had a house full of pets. This led her to believe that, possibly, she might not have enough room for him.
She decided that if she ran into the dog by chance and the dog came over to her when she called, then the meeting was meant to be. Therefore, she decided to take a chance and took the dog in. It turned out to be one of the best decisions she ever made, according to her. In her own words, this dog could sometimes be a bit loud around people that he didn't know. Eventually, the dog was able to calm down and made itself right at home, making friends with the numerous other animals already in the home.
This dog, like so many others, wanted nothing more than to be let outside so he could run around and explore. As a result, the new owner who generously took this dog in decided to take her everywhere. One of the best places this dog enjoyed going was out on lunch dates. The owner of this puppy would take pictures of him enjoying all kinds of food. This made the cute puppy an internet sensation. The people who followed the account, who now number in the thousands, couldn't get enough of his cute outfits and the way he sits so pleasantly at the table, enjoying his food just like any other. Of course, the owner of this dog is very careful to make sure this dog doesn't eat anything that could otherwise harm him. As a backup plan, she always has a bag of treats just in case.
The dog's owner is very excited that she decided to take him in. She says this is one of the best decisions that she ever made. Furthermore, she wonders what would have happened if she didn't take him in a few years ago. There are lots of dogs who don't have to wonder about the answer to this question. There are millions of animals who live on the streets homeless, looking for love. Hopefully, more people will follow in the footsteps of this kind owner and take in homeless animals.
The Ockendon Solar Farm's Remarkable Transformation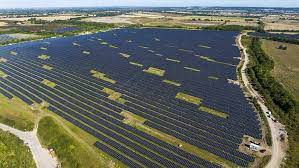 A once-neglected trash dump in England has undergone a breathtaking transformation into one of the United Kingdom's largest solar farms. The Ockendon solar farm, as it is now known, is set to provide electricity to an impressive 15,000 homes. With its 100,000 gleaming solar panels, it proudly stands as the third-largest solar farm in the entire UK.
This remarkable journey from waste ground to green energy oasis reflects the nation's growing commitment to renewable energy and sustainability. Frank Gordon, the director of policy at the Association for Renewable Energy and Clean Technology, highlighted the importance of projects like Ockendon solar farm in addressing the climate crisis. He told The Guardian, "We urgently need more solar in the UK to help meet our legally binding net-zero goals, and this summer's extraordinary global weather has further underlined the need for climate action."
The Ockendon solar farm is a shining example of the UK's transition to cleaner energy sources. Since 2020, nearly half of the nation's power has been sourced from a combination of wind, solar, bioenergy, and hydroelectric sources. This shift towards renewable energy not only reduces harmful emissions but also bolsters energy security and creates jobs in the burgeoning green energy sector.
The transformation of the Ockendon site is nothing short of inspirational. What was once a symbol of waste and environmental neglect has become a symbol of hope for a more sustainable future. As solar farms like Ockendon continue to sprout across the UK, they bring us one step closer to achieving our net-zero emissions goals and safeguarding the planet for generations to come.