The Tale of a Rescued Puppy Who Now Lives in Paradise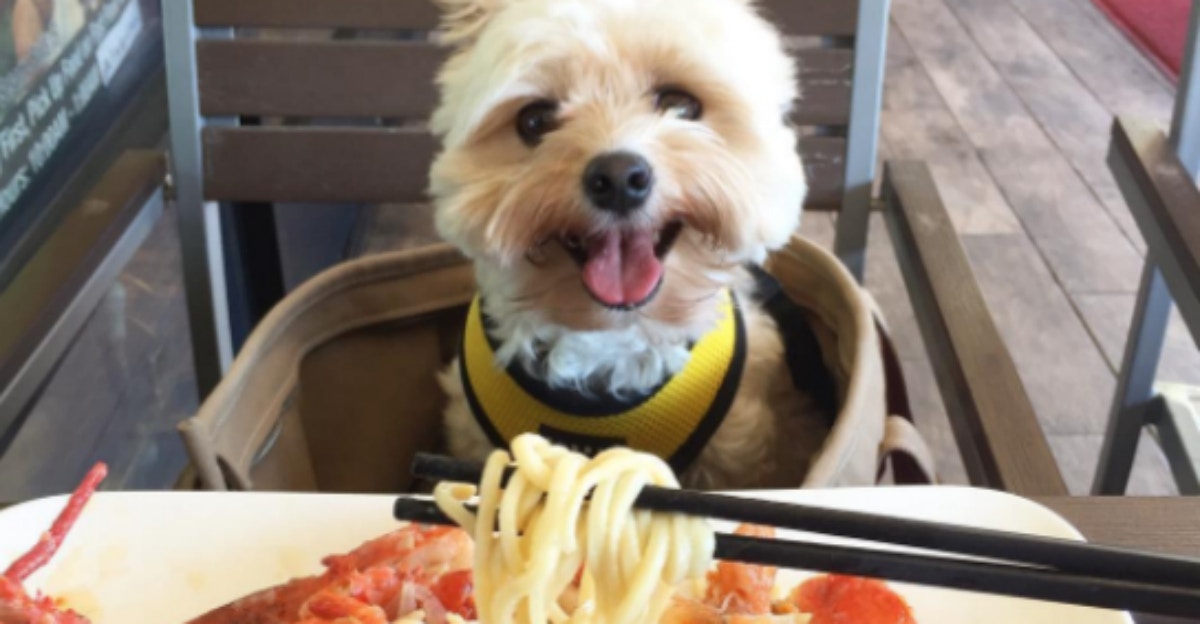 Recently, a story was published about a young puppy who is now living in a paradise that is filled with food. Sadly, the world wasn't always rosy for this little guy. Even though his story has taken Instagram, and the internet, by storm, this dog actually had a sad life prior to being spotted by his current owner. The story of this puppy, and the good samaritan who took him in, has become one of triumph. At the same time, it is important for everyone to know the entire story.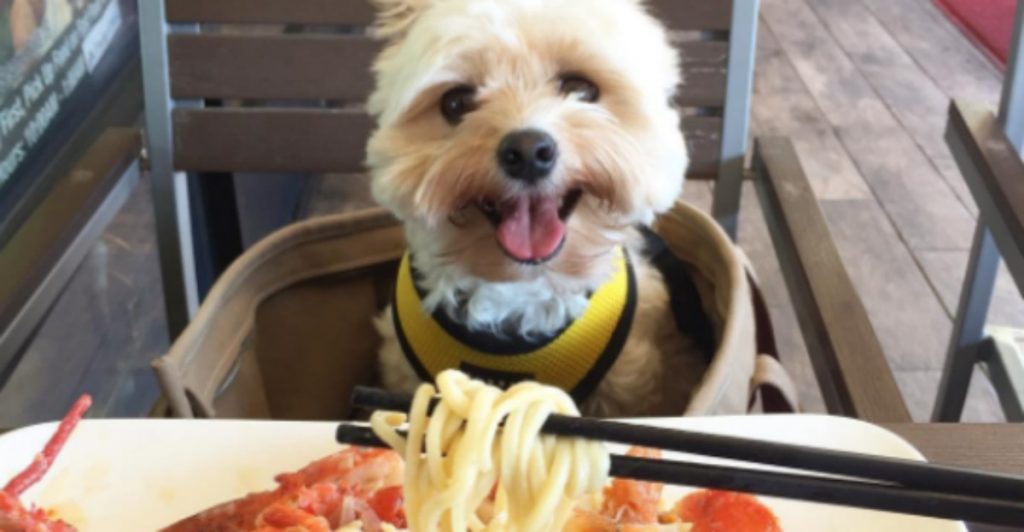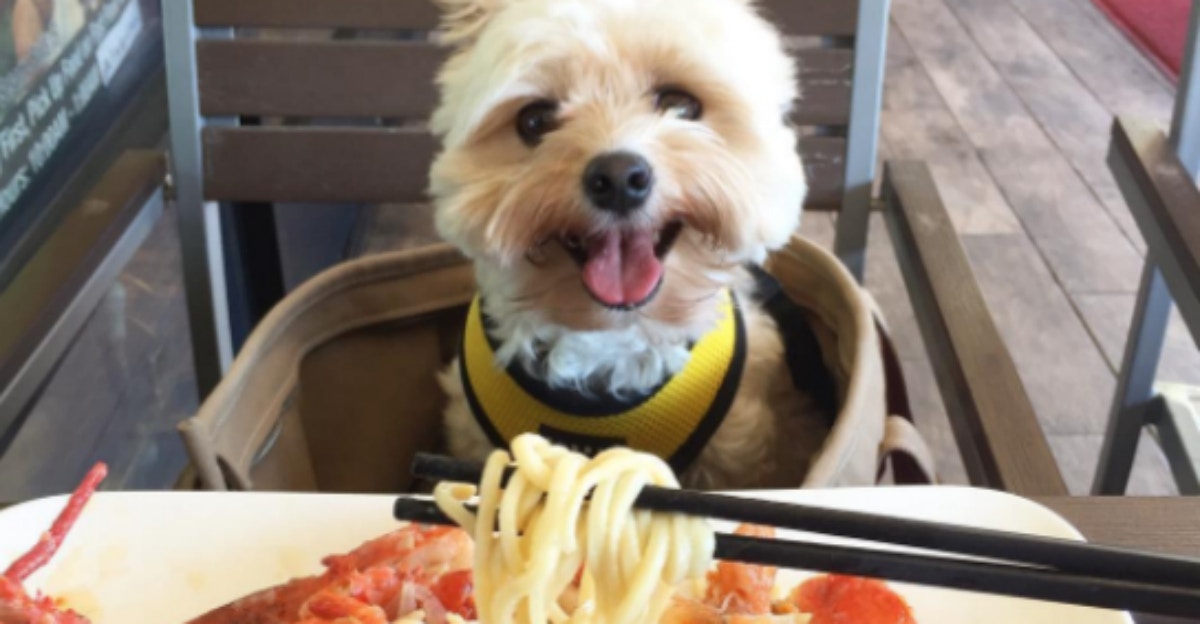 About three years ago, this little puppy would spend his days wandering the streets of a local town. There, he wondered if anyone would ever take him in. His skin was completely matted. The dog was skinny. It was obvious that this little puppy was sad. One of the days this dog was wandering the streets, his luck started to change. He was spotted by a local resident. This local resident was very worried about the safety of the young puppy. Therefore, she decided to call out to him. She was shocked when the dog actually decided to walk over to see her. She could see that this dog was struggling and desperately wanted to take him in. At the same time, she was rather hesitant to do so. She did love animals; however, she loved them so much that she already had a house full of pets. This led her to believe that, possibly, she might not have enough room for him.
She decided that if she ran into the dog by chance and the dog came over to her when she called, then the meeting was meant to be. Therefore, she decided to take a chance and took the dog in. It turned out to be one of the best decisions she ever made, according to her. In her own words, this dog could sometimes be a bit loud around people that he didn't know. Eventually, the dog was able to calm down and made itself right at home, making friends with the numerous other animals already in the home.
This dog, like so many others, wanted nothing more than to be let outside so he could run around and explore. As a result, the new owner who generously took this dog in decided to take her everywhere. One of the best places this dog enjoyed going was out on lunch dates. The owner of this puppy would take pictures of him enjoying all kinds of food. This made the cute puppy an internet sensation. The people who followed the account, who now number in the thousands, couldn't get enough of his cute outfits and the way he sits so pleasantly at the table, enjoying his food just like any other. Of course, the owner of this dog is very careful to make sure this dog doesn't eat anything that could otherwise harm him. As a backup plan, she always has a bag of treats just in case.
The dog's owner is very excited that she decided to take him in. She says this is one of the best decisions that she ever made. Furthermore, she wonders what would have happened if she didn't take him in a few years ago. There are lots of dogs who don't have to wonder about the answer to this question. There are millions of animals who live on the streets homeless, looking for love. Hopefully, more people will follow in the footsteps of this kind owner and take in homeless animals.
A Bank and Non-Profit Company Help Girls Enter Tech and Other STEM Fields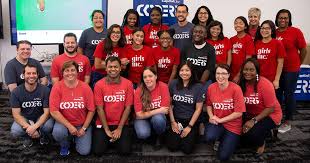 The technology field has undergone a lot of changes over the past few decades. One of the biggest changes has been the growing interest that women are taking. In secondary schools across the country, there has been an increased focus on STEM fields. STEM stands for science, technology, engineering, and math. Because of the increased focus, children of all backgrounds are beaming with a desire to learn more about these fields. This includes girls. Sadly, these are fields that have been historically dominated by men. This causes young women to be hesitant about joining these fields, knowing the societal pressure they might face. Fortunately, there is a nonprofit organization that exists to help women get into this field. This comes in the form of Girls, Inc.
The focus of this field is to help girls between the ages of six and 18 learn more about themselves and these fields as they strive to discover what it takes to build a successful career in these fields. This organization helps girls find mentoring relationships in a pro-girl environment and pushes them to conduct research that will help them build their resumes as they look to learn more about STEM fields. In this organization, girls learn about the various characteristics that are necessary to navigate social, gender, and economic barriers as they try to gain confidence and independence while also receiving a top-notch education.
Thie program also gives girls the chance to partner with one of the largest banks in the world. This comes in the form of CApital One, a well-respected financial institution that has a program known as Capital One Program. This program places girls in a position to work with volunteer coders, who are professionals in the tech field. This gives girls the chance to learn more about coding and computer design. In some situations, the girls might even be able to build their own applications. This gives participants a unique experience with app-building tools. They learn about algorithms and get to ask questions of some of the most successful and generous professionals in the field. The mentors play a critical role in helping girls enter this field. The goal of this program is to help people acquire the skills and resources they are going to need in order to survive in an economy that is largely driven by the tech field.
There are numerous locations throughout the country that Capital One has set up programs like this, including Texas and the Bay Area out in California. Given the tremendous success that this program has already seen, the program is likely to expand to other parts of the country. Capital One desires to partner with other nonprofit organizations that work to break down barriers in the STEM fields of all types. This organization is always trying to find ways to increase the amount of diversity in this field, including encouraging women to get more involved. In the eyes of many, the STEM fields are the future. These fields are going to produce novel products and services in fields such as engineering, computers, healthcare, and more.
It is incumbent on all of these organizations to push everyone, including girls and young women, to push people to think outside the box. Only when people start to step outside of their comfort zone will they discover what they are truly capable of accomplishing. This is true for young girls who would like to learn more about STEM fields and how they can turn a hobby into a long and rewarding career.