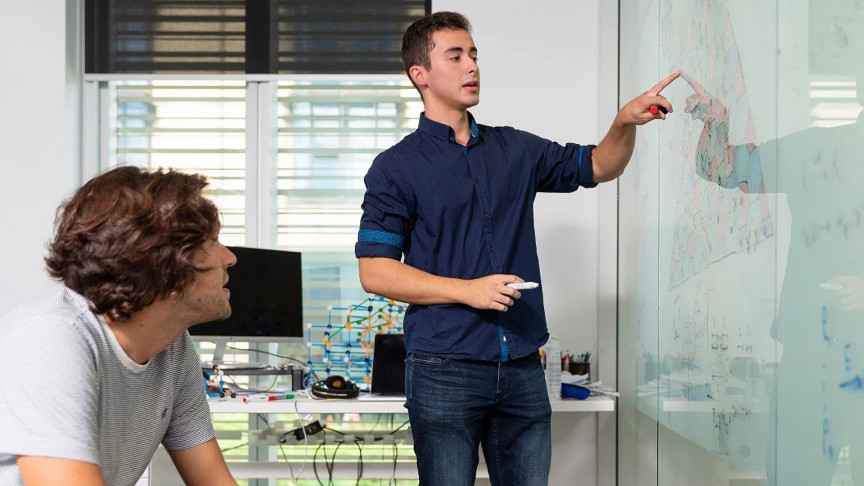 The Sydney Student Who Just Opened Up the Quantum Future
When a student goes above and beyond in a class, professors typically reward the person with extra credit and notable point of recognition. When a student goes and solves a long-standing quantum math problem with computer programming code that shifts the math understanding paradigm significantly, a professor hopes to have his or her name on the same research paper.
That was the case with one second-year student at the University of Sydney who managed to figure out how to program quantum computing problem solutions. The breakthrough is so big, major market players like Amazon are implementing the solution, and researchers in U.S. ivy league top brass are pouring over it in detail to upgrade their own understanding. For Pablo Bonilla, however, it's another day at University.
Quantum computing involves then next step in computational power and capability that is currently be researched for even greater practical applications, particularly at the microscopic scale of physical operation. It's a bit like thinking about how big data cylinders became large boxes, and then computer hard drives, and then flash drives the size of a finger or flat disk in a camera. Now, the next phase will go even smaller, allowing computer design to pack far more power into a smaller space. The ramifications of this new paradigm are huge.
Of course, for Bonilla, it doesn't hurt when professors at Yale comment that Bonilla's coding work is both exceptional as well as elegant in construction. Bonilla was able to find a modification that no one else had seen or thought possible for at least two decades. His new set of eyes found the hidden door to the next level that many others had spent a career already trying to solve without success. Once that door opened with Bonilla's code, new possibilities in quantum computing have now become a reality. And, not surprisingly, his choices of code and solution were fairly simple in design as well compared to the complex choices others had pursued and ended up stumped.
Bonilla himself was anything but average. He had already grown up with a very unique perspective out of the norm being part of a family that emigrated to Australia from Uruguay. Growing up in a different land, culture and language than what he remembered in his early years may have very well allowed Pablo to see things from a different perspective than the mainstream, which worked to his advantage.
By the time Bonilla was in high school, it was obvious he was going somewhere. At 15, Bonilla was brought in early to try his hand on a different project at the University of Sydney. Today, Bonilla is reaching the end of his University tour, but he's already committed to pursue a PhD as well. And, very likely, Bonilla will be making additional changes to quantum computing and more in his tenure.
500,000-Year-Old Wooden Structure Rewrites History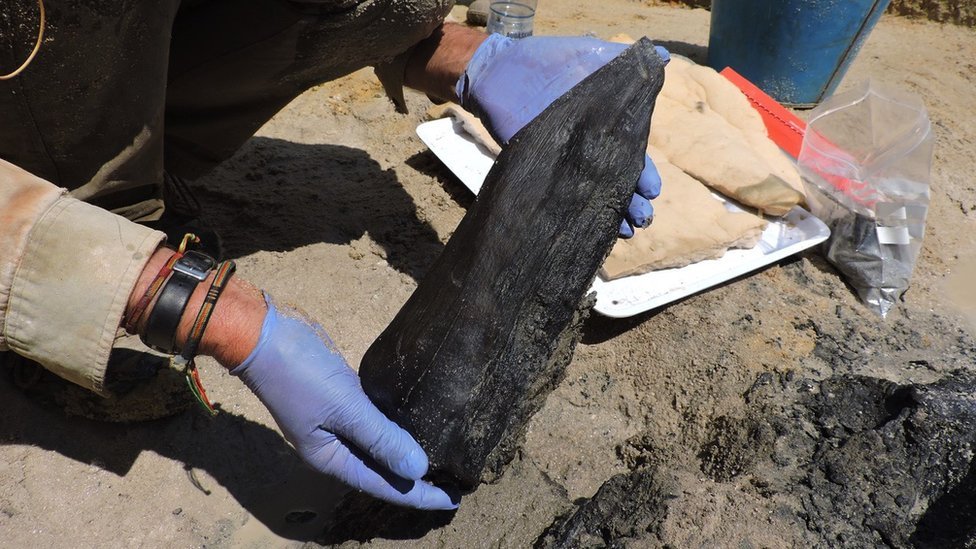 In an archaeological discovery, a wooden structure dating back an astonishing 500,000 years has been unearthed on the banks of a river in Zambia, challenging long-held beliefs about the capabilities of ancient humans. Researchers stumbled upon these ancient wooden logs, a revelation that has the potential to reshape our understanding of the lives of early humans.
The find, located on the riverbanks near Zambia's Kalambo Falls, provides compelling evidence that stone-age people may have constructed primitive shelters, forever altering our perception of their intelligence and resourcefulness. Archaeologist Prof Larry Barham, who led the research, was profoundly impacted by the discovery, stating, "This find has changed how I think about our early ancestors."
What makes this find truly remarkable is that it suggests ancient humans did more than merely survive; they thrived by creating something entirely new. These early humans exhibited intelligence, imagination, and craftsmanship by fashioning structures from wood, a material that had never before been transformed into such large and sophisticated objects.
The researchers also uncovered ancient tools, including digging sticks, but the most exciting find was two pieces of wood positioned at right angles to each other. "One is lying over the other, and both pieces of wood have notches cut into them," explained Geoff Duller, a professor of geography at the University of Aberystwyth and a member of the research team. "You can clearly see those notches have been cut by stone tools, making the two logs fit together to become structural objects."
Radiocarbon dating confirmed the wood's age, placing it at a staggering 476,000 years old. This revelation has ignited curiosity about the woodworking traditions of ancient societies, challenging the prevailing notion that early humans led simplistic, nomadic lives.
Perrice Nkombwe, a team member from the Livingstone Museum in Zambia, expressed her astonishment, saying, "I was amazed to know that woodworking was such a deep-rooted tradition. It dawned on me that we had uncovered something extraordinary."
The preservation of the wooden structure itself is a miracle. Typically, wood decays over time unless preserved under specific conditions. However, in the waterlogged environment along the Kalambo Falls, the wood remained intact, essentially pickled by the elements for millennia.
While the exact purpose of this ancient wooden structure remains a mystery, it has sparked numerous speculations. Prof. Duller suggests it might have been used as a place to sit beside the river and fish, although a complete understanding of its function remains elusive.
Moreover, the identity of the individuals who constructed this structure raises intriguing questions. "We don't know – it could have been Homo sapiens, and we just haven't discovered fossils from that age yet," Prof. Duller added. "But it could be a different species – [perhaps] Homo erectus or Homo naledi – there were a number of hominid species around at that time in southern Africa."
This discovery has the potential to enrich our understanding of ancient woodworking techniques, craftsmanship, and human interaction with the environment. As researchers continue their work at the Kalambo Falls site, the pages of history are being rewritten, and our appreciation for the ingenuity of our ancient ancestors grows ever deeper.