The Most Expensive High Schools In The United States, Ranked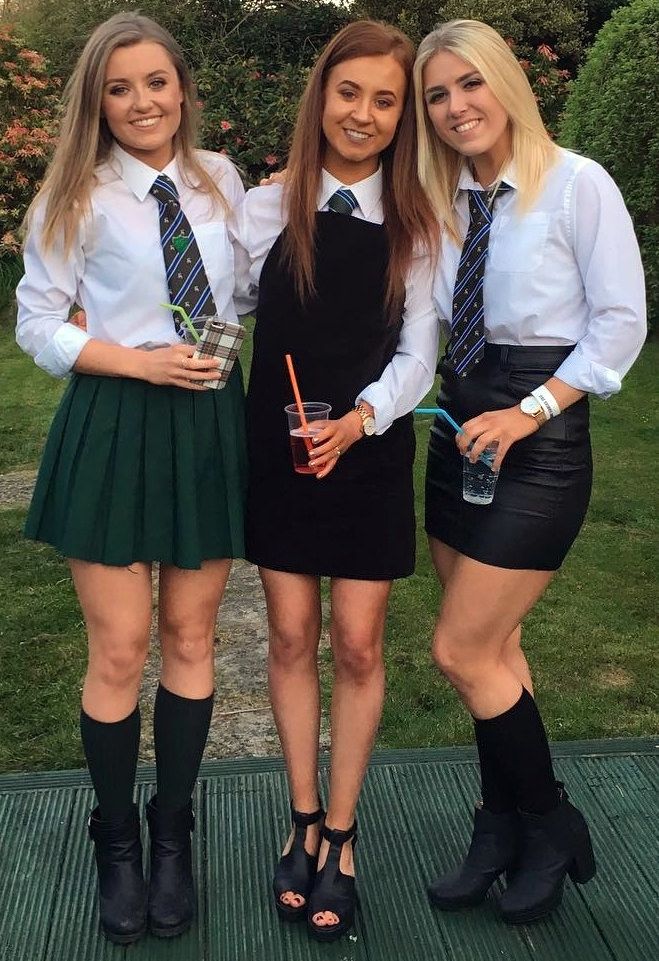 We all know just how expensive college can get, with high tuition, dorm fees, books, and living costs. Most parents spend the first 18 years of their children's life saving up for the high expenses of college. However, sometimes parents may have to dip into these savings a little early with some highly sought after high schools.
Today, we'll look at some of the most expensive high schools in the U.S and see what makes them so desirable. The tuition on #1 is mind-blowing.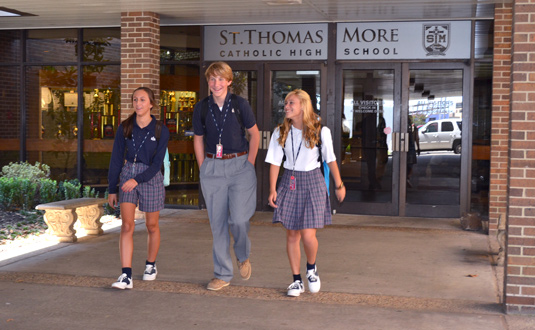 25. St. Thomas More School – $53,900
This school is the destination for basketball hopefuls. It has a long history of students who went on to play Division 1 basketball as well as playing in the NBA. Basketball isn't all that's offered at this all-boys school; they thrive to improve boys' personal growth and shape them into the leaders of tomorrow. They're also a school focused strongly on the Christian faith.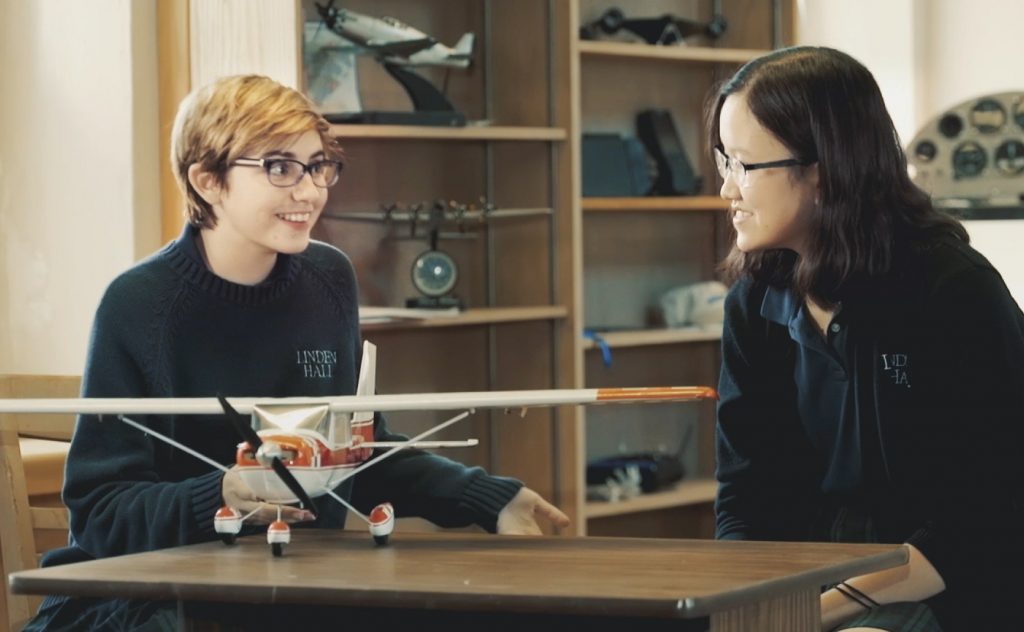 24. Linden Hall – $54,200
Linden is an all-girls school founded in 1746 with an abundance of programs and opportunities for girls. It considers itself a school where girls can thrive and develop leadership skills and build confidence. They offer flight training for girls to potentially gain a there private pilot license as well as a riding program filled with state of the art facilities such as a cross-country course. Tuition is $54,200 per year.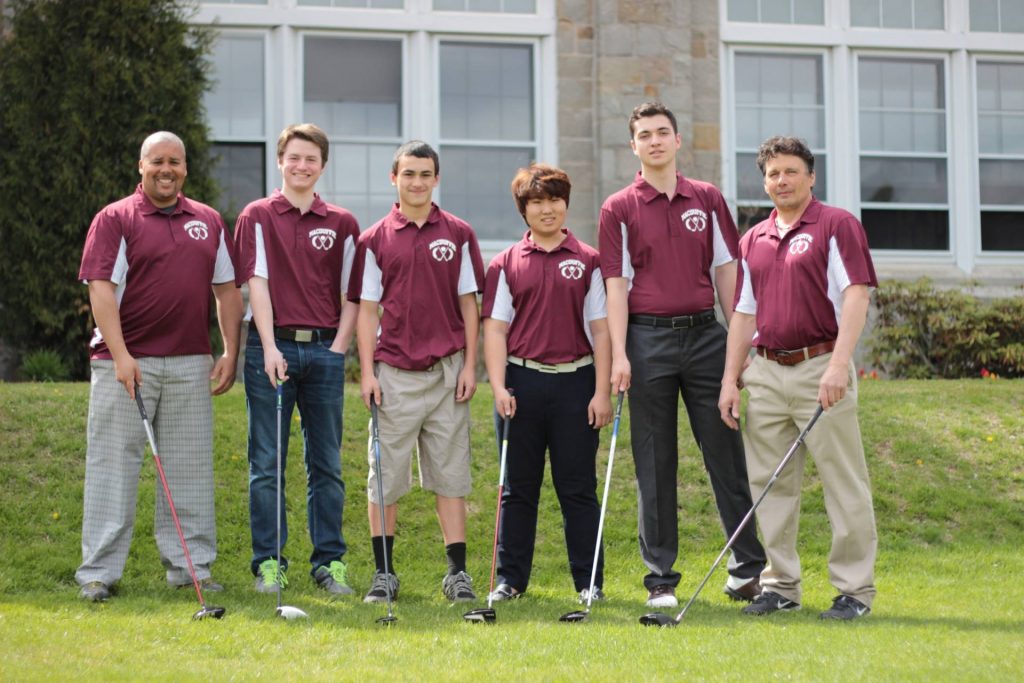 23. The MacDuffie School – $55,450
The MacDuffie School is a college preparatory school located in Massachusetts with a vision beyond just academically preparing students for the future with high ethical standards and individualism. There are currently 193 students enrolled, with more than 50% being international students, so diversity is a big deal. You can also expect fancy, well-prepared meals through Sage, which even has a phone app. Tuition is $55,450 per year.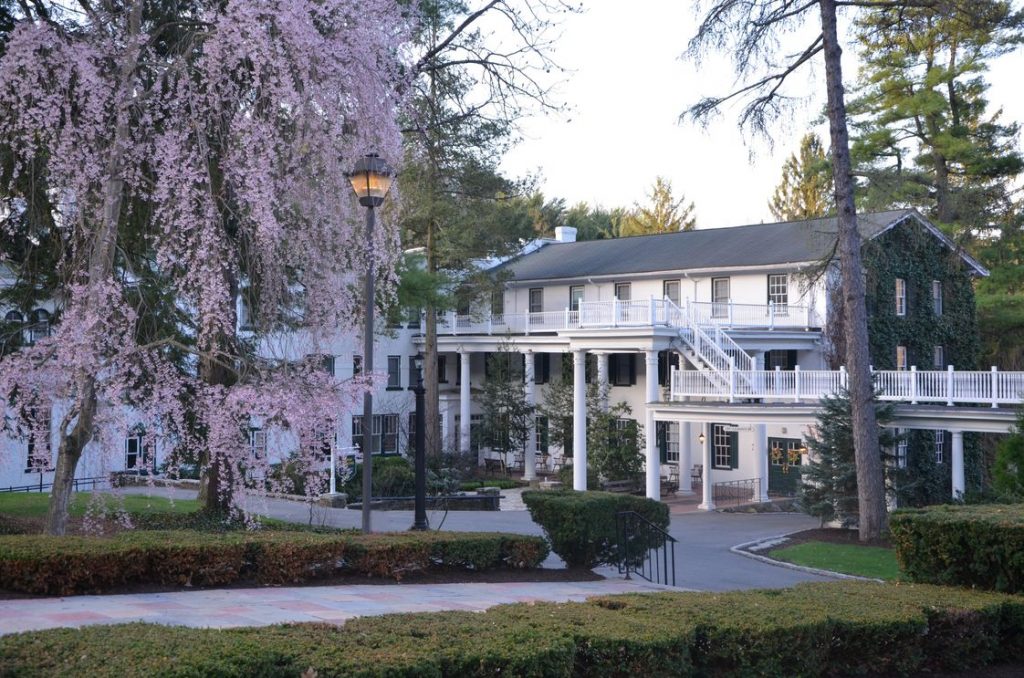 22. Grier School – $55,900
This all-girls school in Pennsylvania costs $55,900 per year, but you will quickly find out why. Currently, there are 300 students enrolled, with the largest class having 14 students and classes as small as four students to provide an immersive learning experience. Besides the 21 AP courses offered here, they specialize in fine arts, dance, music, and horse-riding to push the limits of what these girls can accomplish.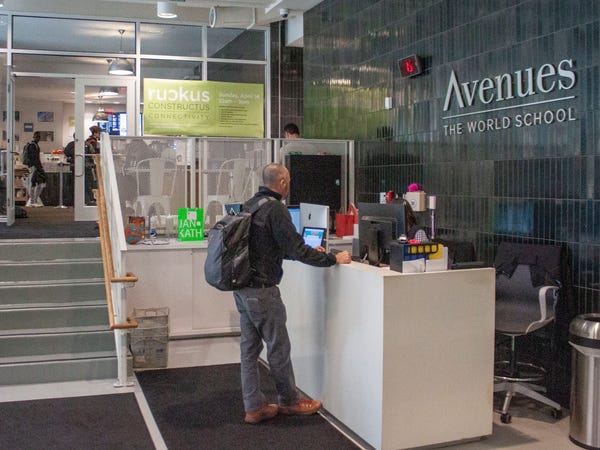 21. Avenues: The World School – $56,400
Located in Manhattan, this private school also operates campuses in three other cities across the globe, where students are also allowed access. While their education is top-notch, that's not the only thing that attracts wealthy parents. They offer after school programs such as art, music debate, chess, and much more to keep the mind active. Not only is the facility state of the art, but children receive transportation to and from school. This comes with a hefty price of $56,400 per year.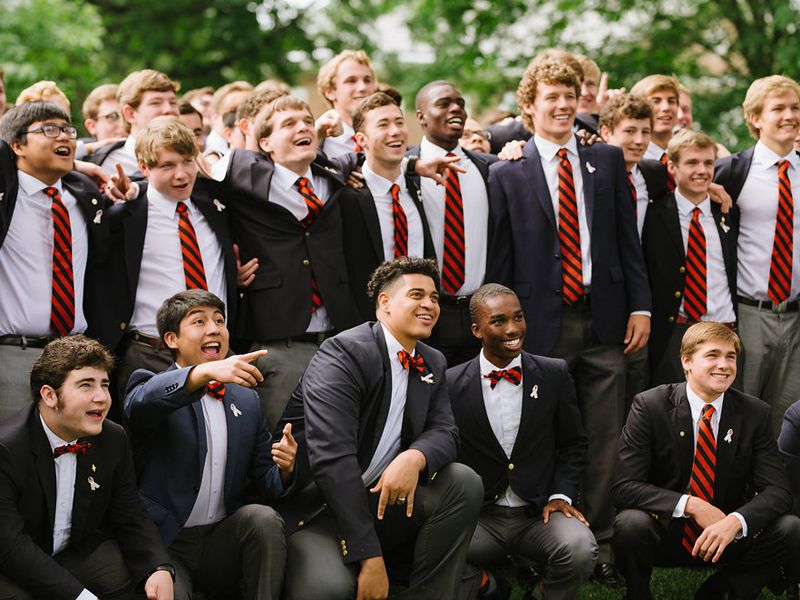 20. Woodberry Forest School – $57,250
Woodberry Forest School has one goal, and that is to prepare boys for the future. They promote moral integrity, intellectual thoroughness, and good sportsmanship. There is a squash pavilion, football stadium, wrestling room, basketball gym, and so much open space to play things like frisbee or catch with your friends. It's a captivating experience that aims to create future leaders of the world. Tuition is $57,250 per year.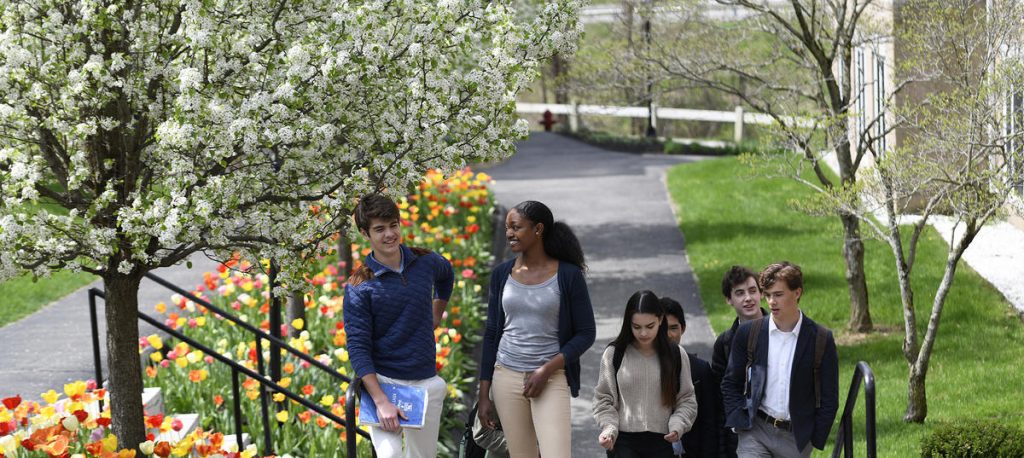 19. Kent School – $58,400
This private school in Kent, Connecticut, promises to deliver a unique experience to its students through participation and individualism. There are 172 courses, 28 AP courses, and 56 clubs and organizations, so there is always something to keep you busy. Students are pushed to exit their comfort zones and try something new to expand their minds. Tuition is $58,400 per year.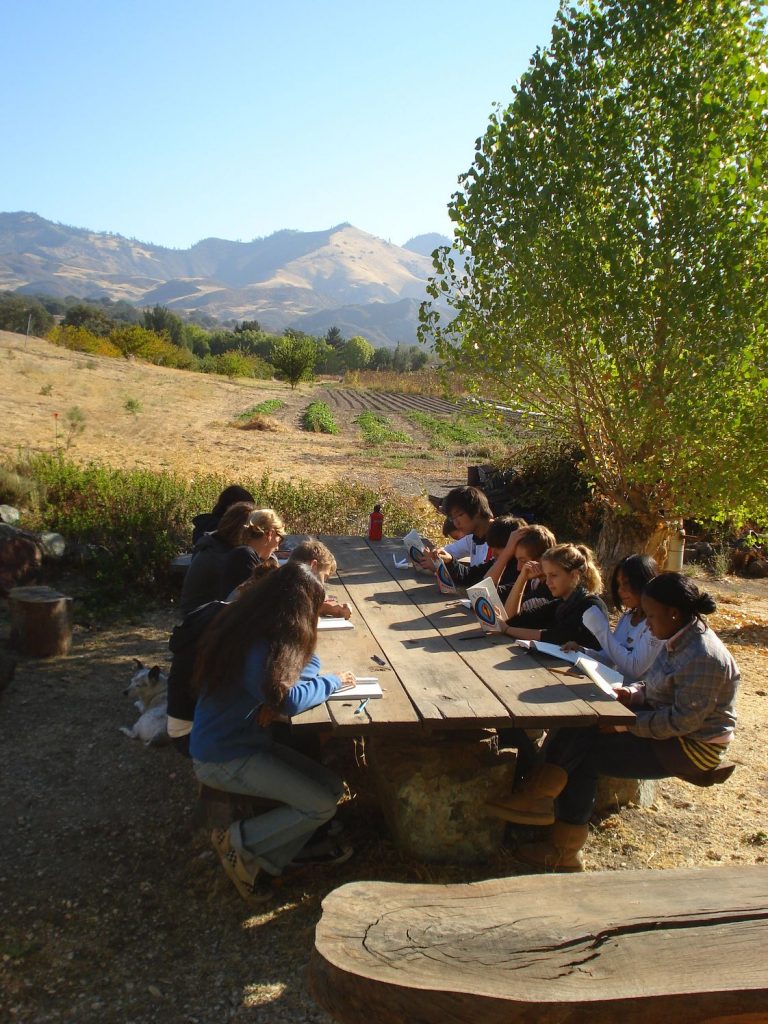 18. Midland School – $58,600
There is no better way to learn than by actually doing the task, and no school incorporates this quite like Midland. Located in California on a 2,860-acre ranch, Midland is a hybrid of a high school and ranch. Students here live in cabins and have their phones confiscated to lessen distractions and keep them engaged. They are taught hands-on lessons like maintaining the farm, chopping wood, and gardening. By the way, they do all of this while having to keep up with their classes. Tuition here is $58,600 per year.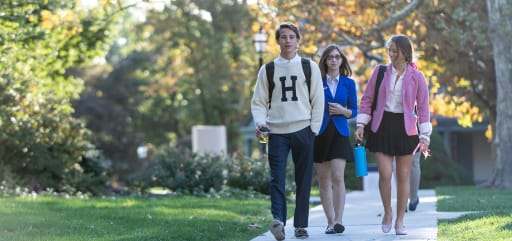 17. The Hill School – $59,050
The Hill School is one of the most well renowned private schools in the U.S, so much so that the president's son, Donald Trump Jr, attended there. They provide a tight-knit experience where teachers and students are well engaged in creating a great learning experience. There are athletic programs offered, such as Football, golf, soccer, field hockey, and water polo, to name a few. Tuition is $59,050 annually.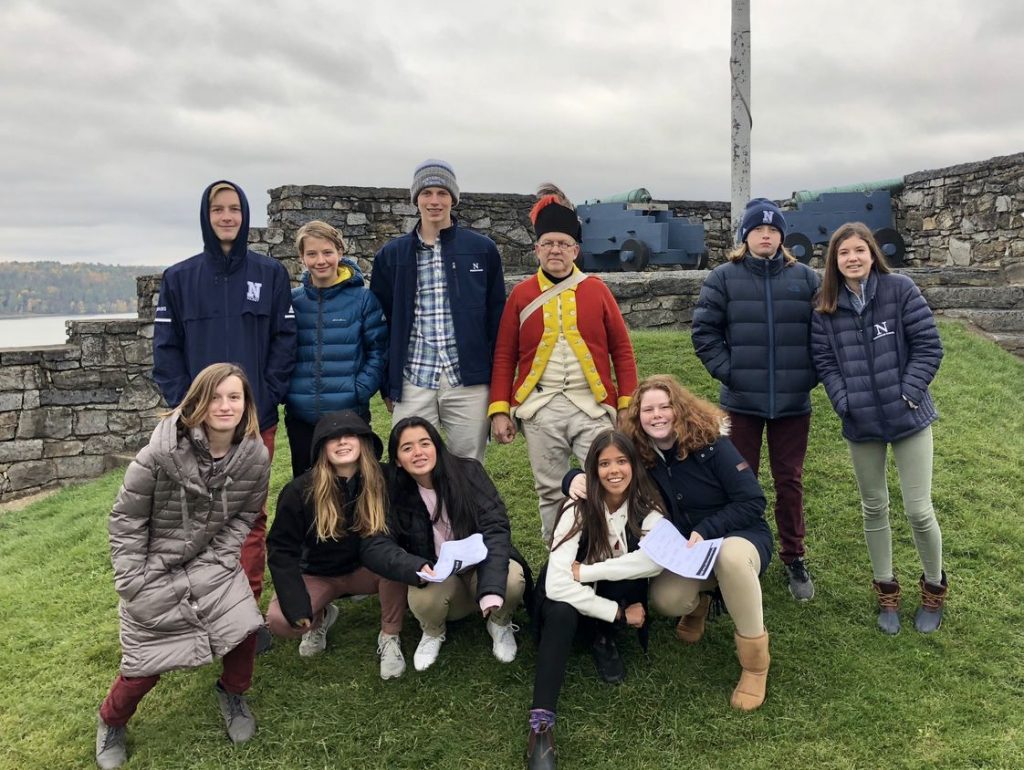 16. Northwood School – $59,920
Northwood is a boarding school located in New York that offers a college-prep curriculum with an average class size composed of 10 students. They offer a wide variety of programs outside of academics, such as an Entrepreneurship course, outdoor recreation, and community service. Not every student is required to live on campus, and they also offer a post-graduate year program. Tuition is $59,920 per year.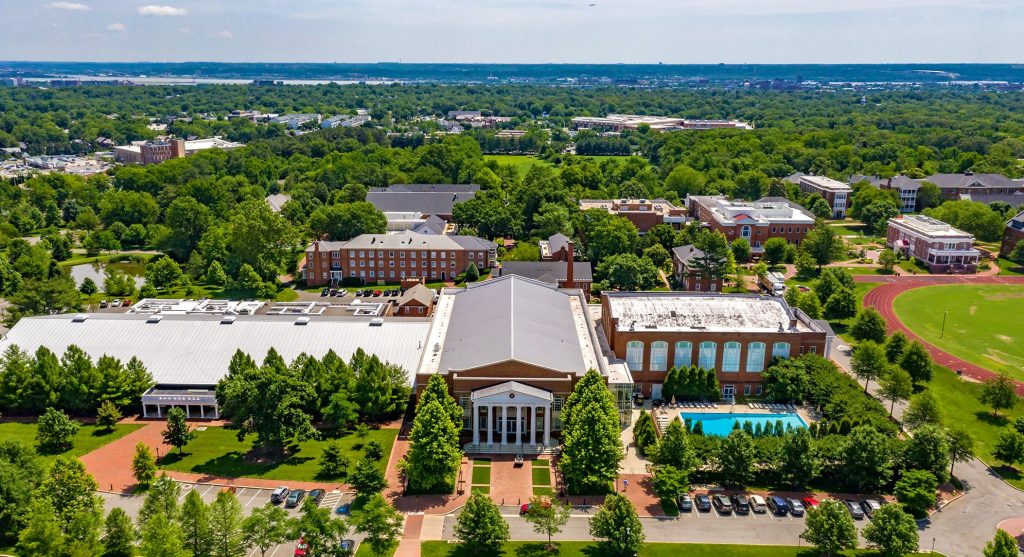 15. Episcopal High School – $60,900
EHS resides in Virginia on 130 acres of land. It has a 50/50 % ratio of boys to girls with all students living on campus. There are over 150 courses offered, with 75 being honors and advanced. Classes are very engaging, with an average class size of 11. Students also engage in Washington Program experiences to get hands-on experience. Tuition is $60,900 per year.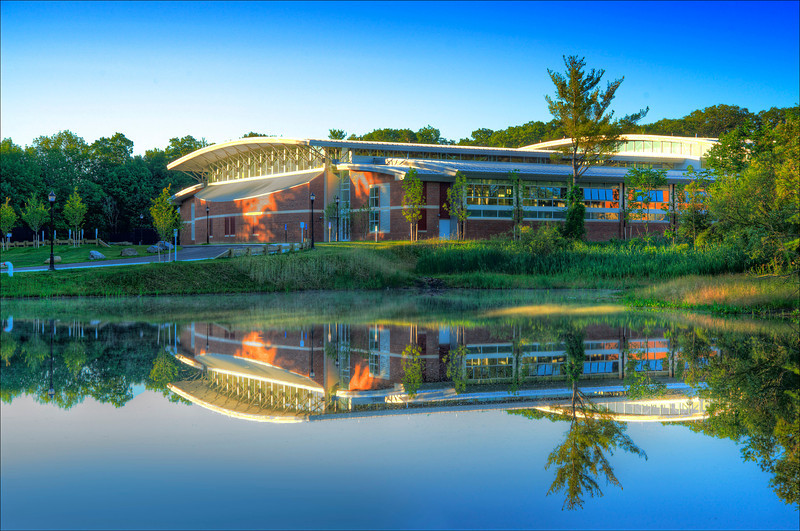 14. Salisbury School – $61,000
This school has everything from the state of the art athletic facilities to advanced classes. It is an all-boys school located in Connecticut and lies on 725 acres. They offer 15 advanced AP classes and project-based learning opportunities such as Boat Building, Digital Media, and Entrepreneurial Studies. Their goal is to provide students with all the tools necessary for a successful future in college and beyond. Tuition is $61,000 per year.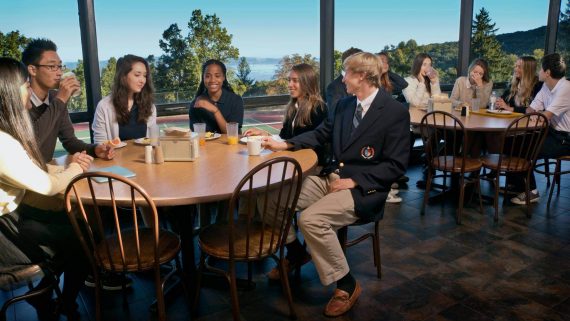 13. The Storm King School – $61,700
The Storm King School was founded in 1867 in New York and resided on 55 acres of land. There are 195 students currently enrolled, with an average of just eight people per class. They provide academic services such as world languages and ESL. Graduation requires a total of 20 credit hours of intense work that keeps students engaged and develops their thinking. Tuition is $61,700 per year.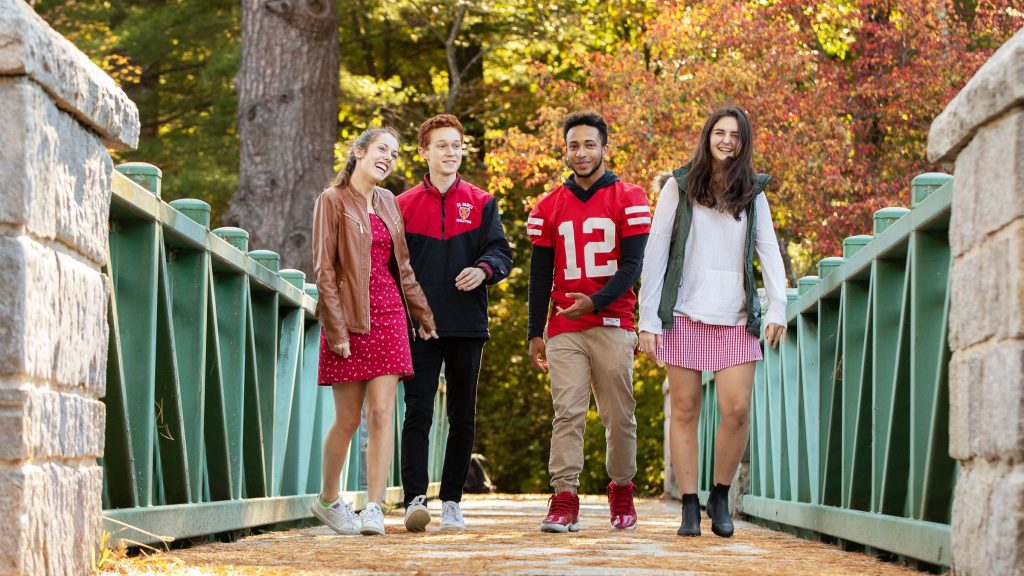 12. St. Paul's School – $62,000
This 2,000-acre campus located in Concord, NH, provides 145 academic offerings, 60+ student clubs, 17 different sports, and an average class size of 10. Involvement is a big deal in this school, as all students are expected to be a part of at least one sports team. 38% of their students currently receive some form of financial aid as they have packages designed for all forms of income. Tuition is $62,000 per year.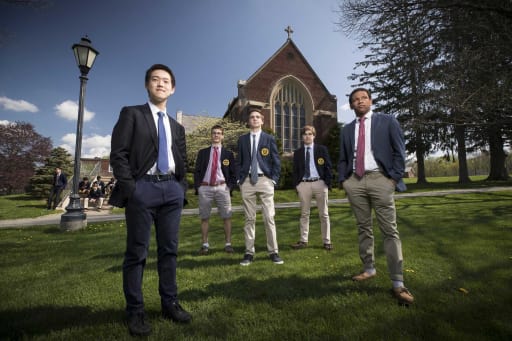 11. Trinity-Pawling School – $62,000
Trinity-Pawling School is an all-boys school located in New York that aims to provide a transformative experience for boys. "No boy sits on the sidelines" is a quote they strive to live by. Boys are transformed for the better through collaboration, critical thinking, and innovative thinking. The school sits on 230 acres, so there is more than enough space for these boys to explore. The tuition is $62,000 per year.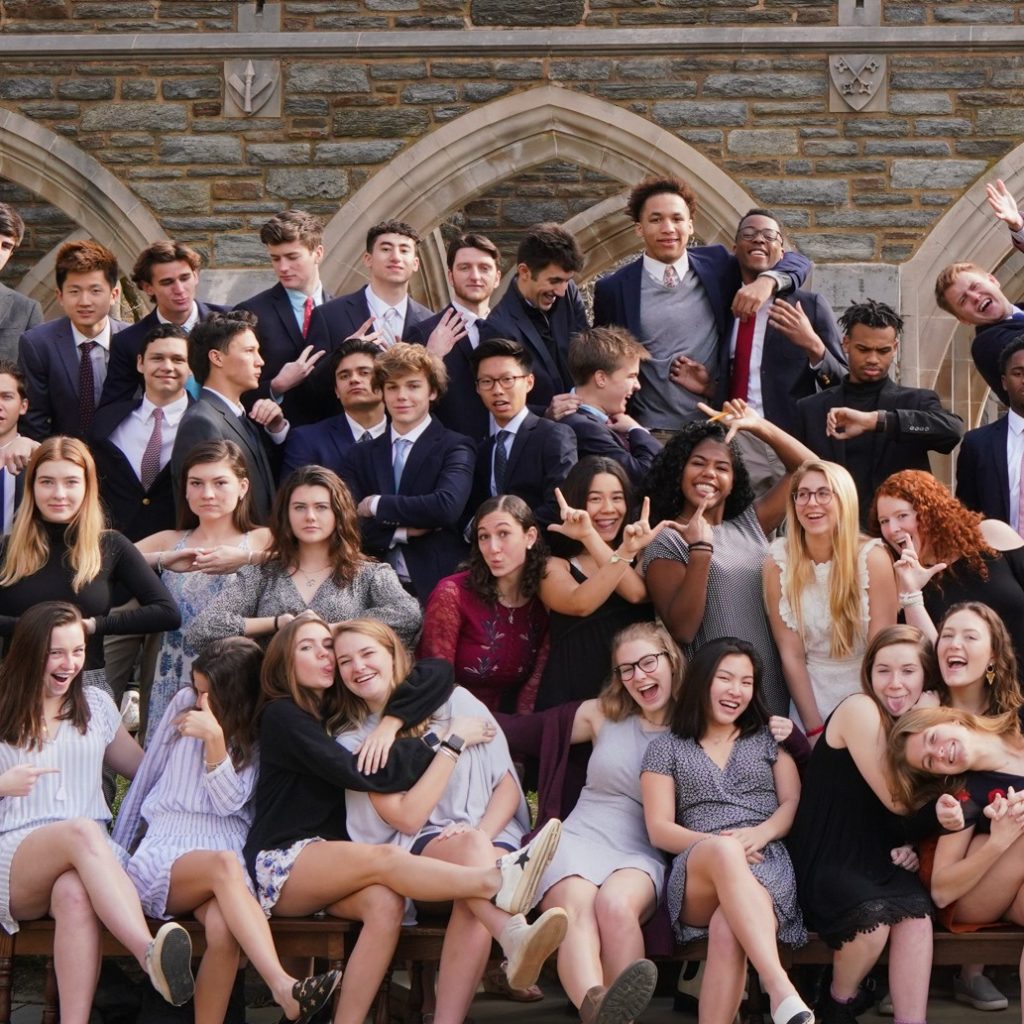 10. St. Andrews School – $62,280
St. Andrews School is an all-boarding school located in Delaware. It's a Christian charter school that aims to provide top of the line education at a minimum cost, though they accept students regardless of religious background. Their goal is to develop students who are curious, thoughtful, creative, and utilize critical thinking. They offer a diverse selection of sports such as cross country, soccer, swimming, baseball, and more. Tuition is $62,280 annually.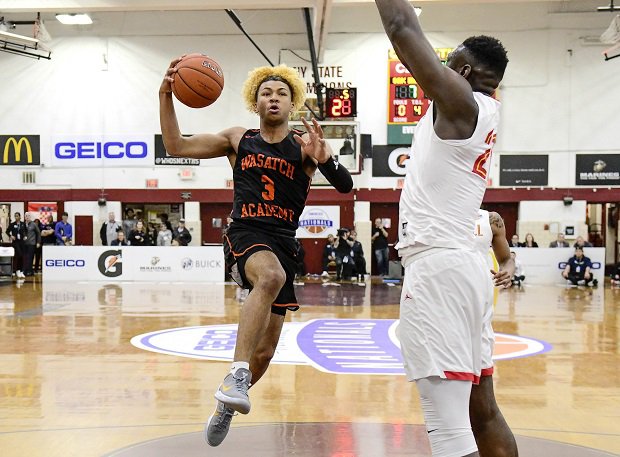 9. Wasatch Academy – $62,300
This diverse private boarding school provides students with an opportunity for personal discovery, hands-on learning, and the potential to elevate their knowledge. Each dorm has what they call a "full-time dorm parent" that provides a home-like feeling in the dorms. What separates this school from others is it's "Gen-Z" approach. They offer high-level learning services such as engineering, robotics, and technology to provide students with hands-on learning. It also has an art studio, ski club, and rock climbing, to name a few. It's no wonder it costs $62,300 annually.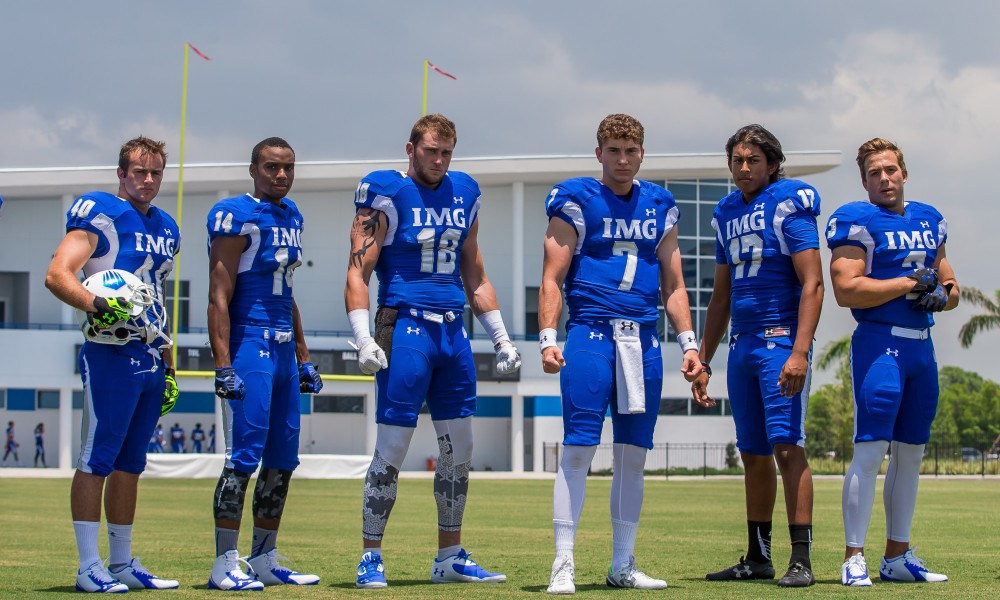 8. IMG Academy – $63,000
Imagine a school built for student-athletes with state of the art training facilities. This is exactly what IMG Academy is and what they offer. This is a private boarding school that focuses on helping student-athletes achieve their full potential in sports such as basketball, baseball, tennis, soccer, track, and much more. Your schedule is designed, so you have time for both classes and athletics. Tuition is $63,000 per year for this athletic-based private school.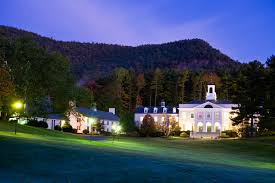 7. The Berkshire School – $64,200
The Berkshire School sits on 400-acres in Sheffield, MA, with a population of 400 students. The school helps to keep student life interesting by offering hands-on learning and real-world experiences that help to develop the mind, which, in turn, helps keep students involved and connected. Their motto "Pro Vita Non-Pro Schola Discimus "Learning—not just for school but for life" perfectly represents their approach to learning. Tuition is $64,200 annually.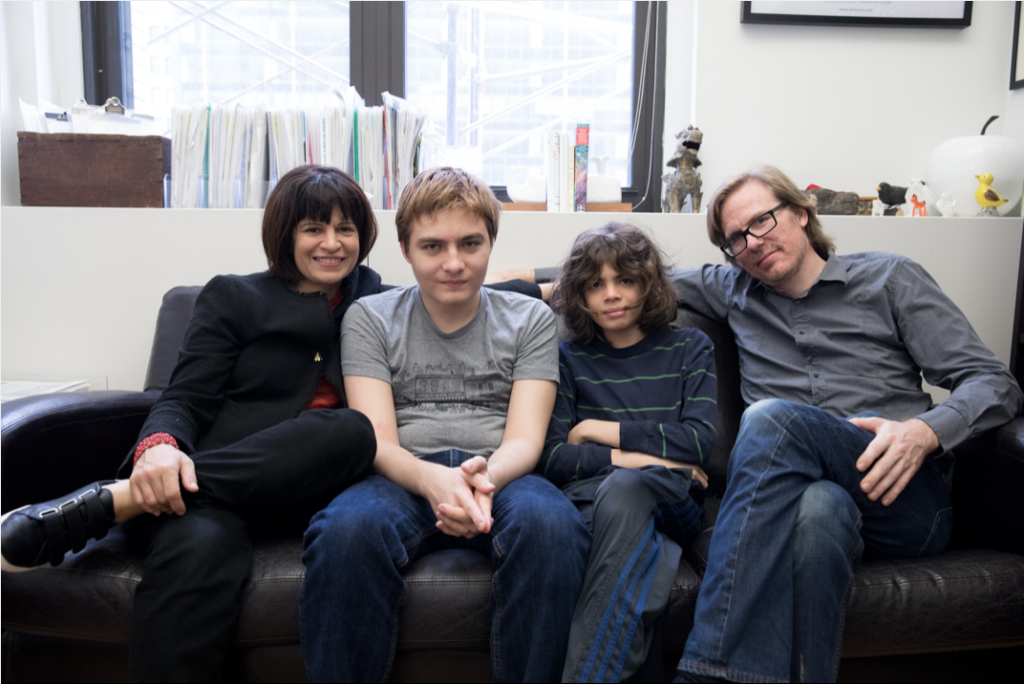 6. The Lang School – $65,000
This private school located in New York has extremely high standards for the performance of their students. For $65,000 per year, students have access to education therapy and counseling to help navigate social changes and the strict curriculum. Each school year, there is a universal question students must answer, but there are no definitive answers.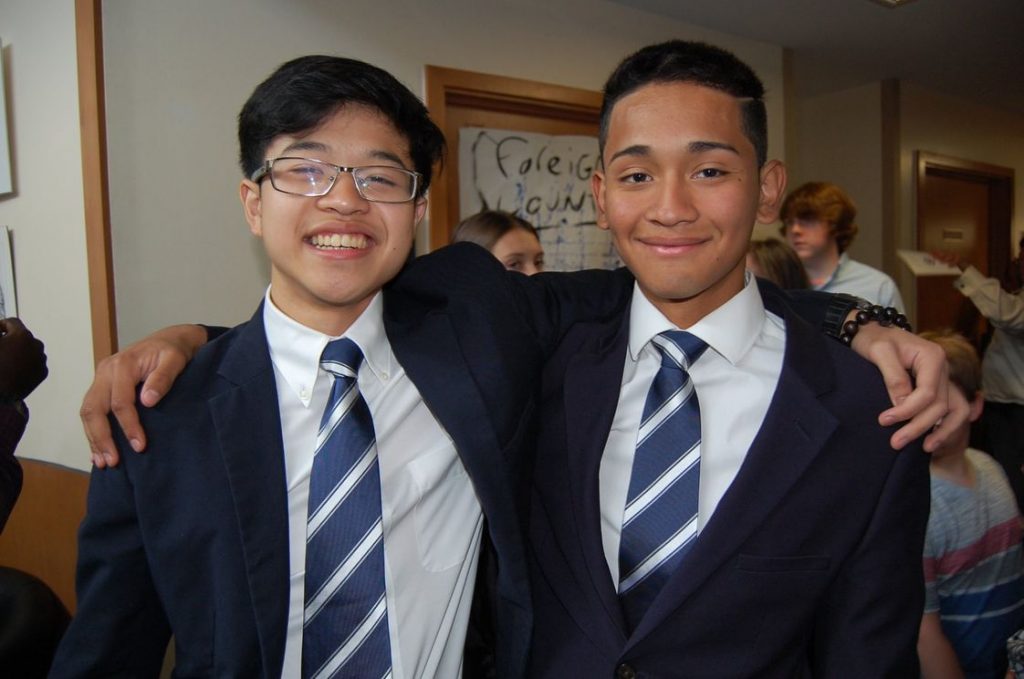 5. The Oxford Academy – $67,000
When you hear the word Oxford, you generally think of the University of Oxford, one of the greatest colleges in the world. The Oxford Academy delivers on just what you would expect a school with the name Oxford in it to do. They offer individualized learning with multiple one-on-one classes. It's a small school with just 48 students with visual art classes and character development classes. Varsity soccer, Tennis, and basketball are some of the sports involved with the school, and BeeKeeping is another cool thing. It sits only one block away from the ocean, so with all these fantastic features and offerings, you can expect to pay $67,000 for tuition.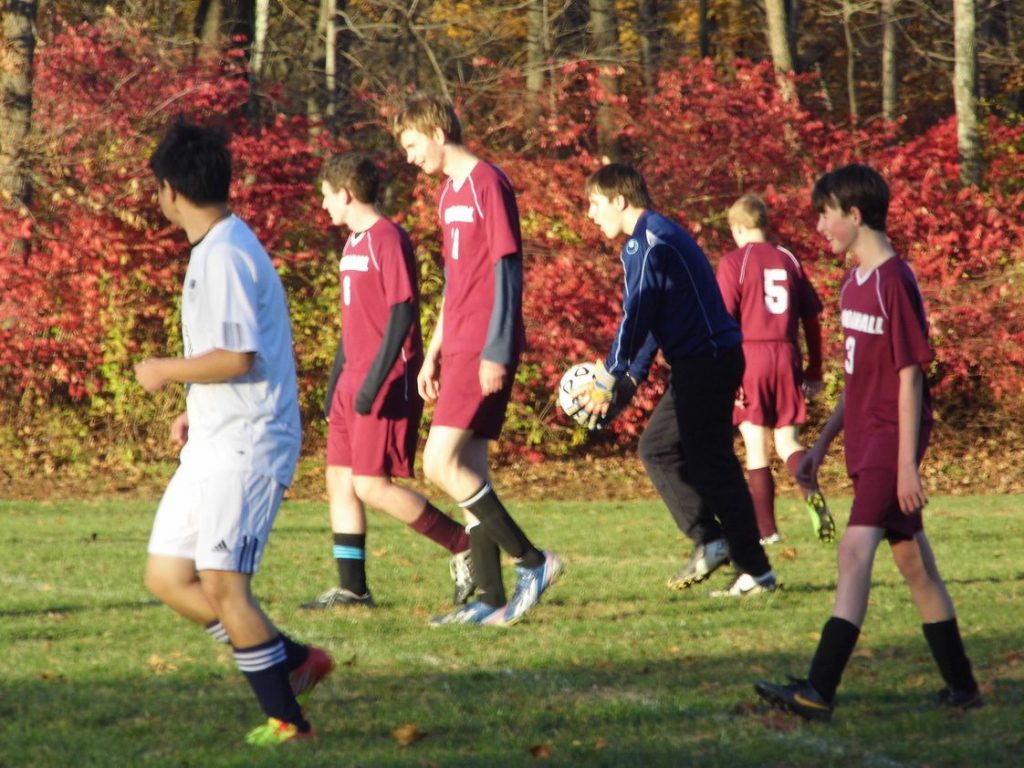 4. The Woodhall School – $74,500
This all-boys private school in Bethlehem, Connecticut, claims to provide an opportunity for success to above-average students who struggle in the traditional school setting. Individualism is a big deal at the Woodhall School as they want students to achieve their full potential. Class sizes are as small as 2-5 students to ensure students can work closely with teachers and their peers. Tuition is $74,500 annually, but that's the cost of such hands-on teaching.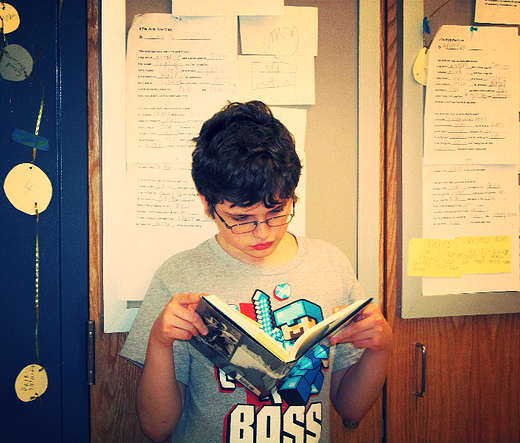 3. The Quad Preparatory School – $74,850
Quad Preparatory has one goal in mind, and that is to help students they consider gifted. They provide advanced classes completely tailored to challenge the minds of their students in such a way as to redefine the way they think and learn. Gifted students can feel socially different, and Quad Prep aims to provide an environment in which they feel welcomed and happy. Tuition is $74,850 per year.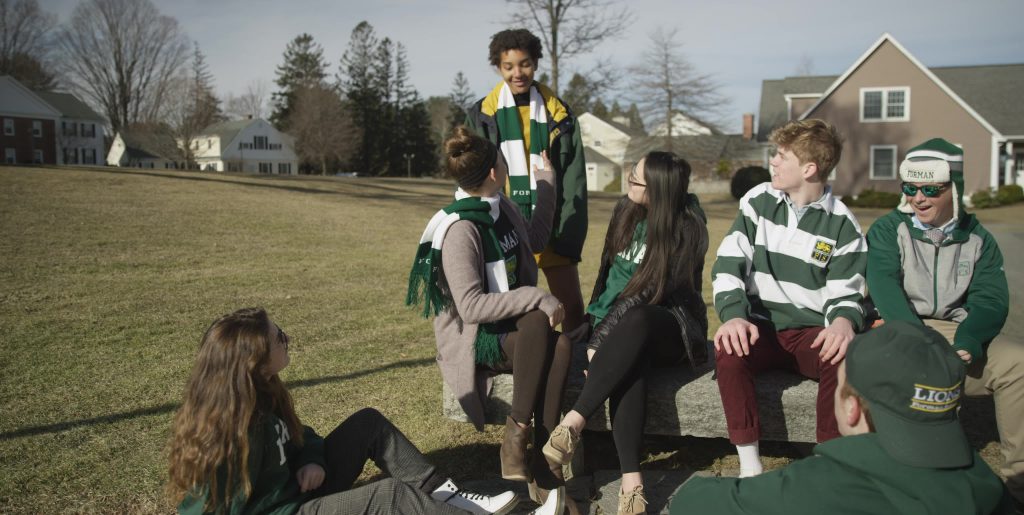 2. Forman School – $80,000
Forman School is a private boarding school in Connecticut that aims to develop the minds of young people who display higher than normal academic potential. It was founded on the premise that more gifted students were held back by the more normal teaching standards. This college preparatory will set you back $80,000 for yearly tuition.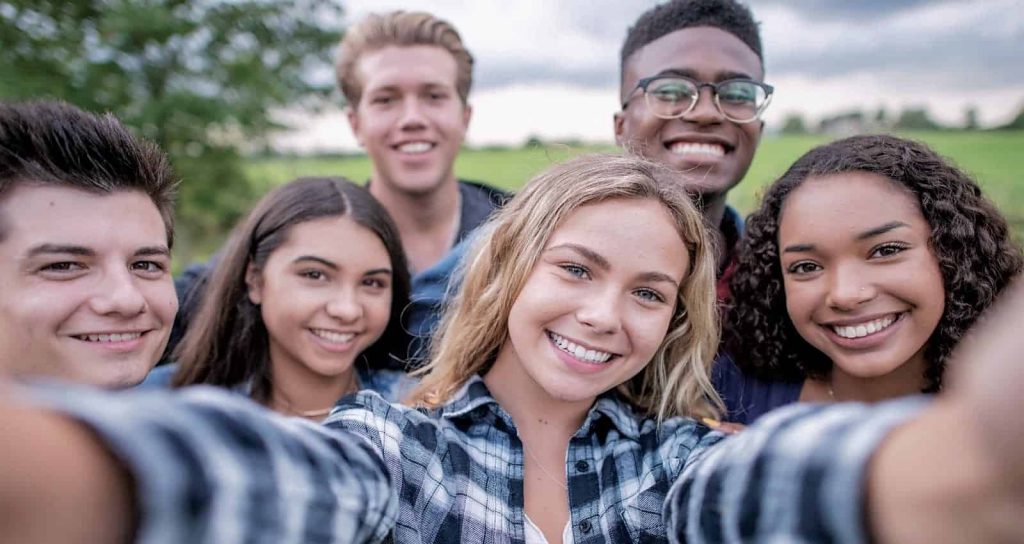 1. Shortridge Academy – $85,000
This private school located in New Hampshire will cost you $85,000 per year intuition. Shortridge Academy is a boarding school that offers services to 9th to 12th graders. It's an extremely challenging program with an average of 50 students on campus at any given time throughout the year. The school advertises itself as providing students with a normal lifestyle while also developing critical thinking skills and individualism. However, their therapeutic support system, which provides students with mental support to deal with new and challenging situations, makes them unique.
Use Mindfulness Methods to Cope with Holidays' Uncertainty and Stress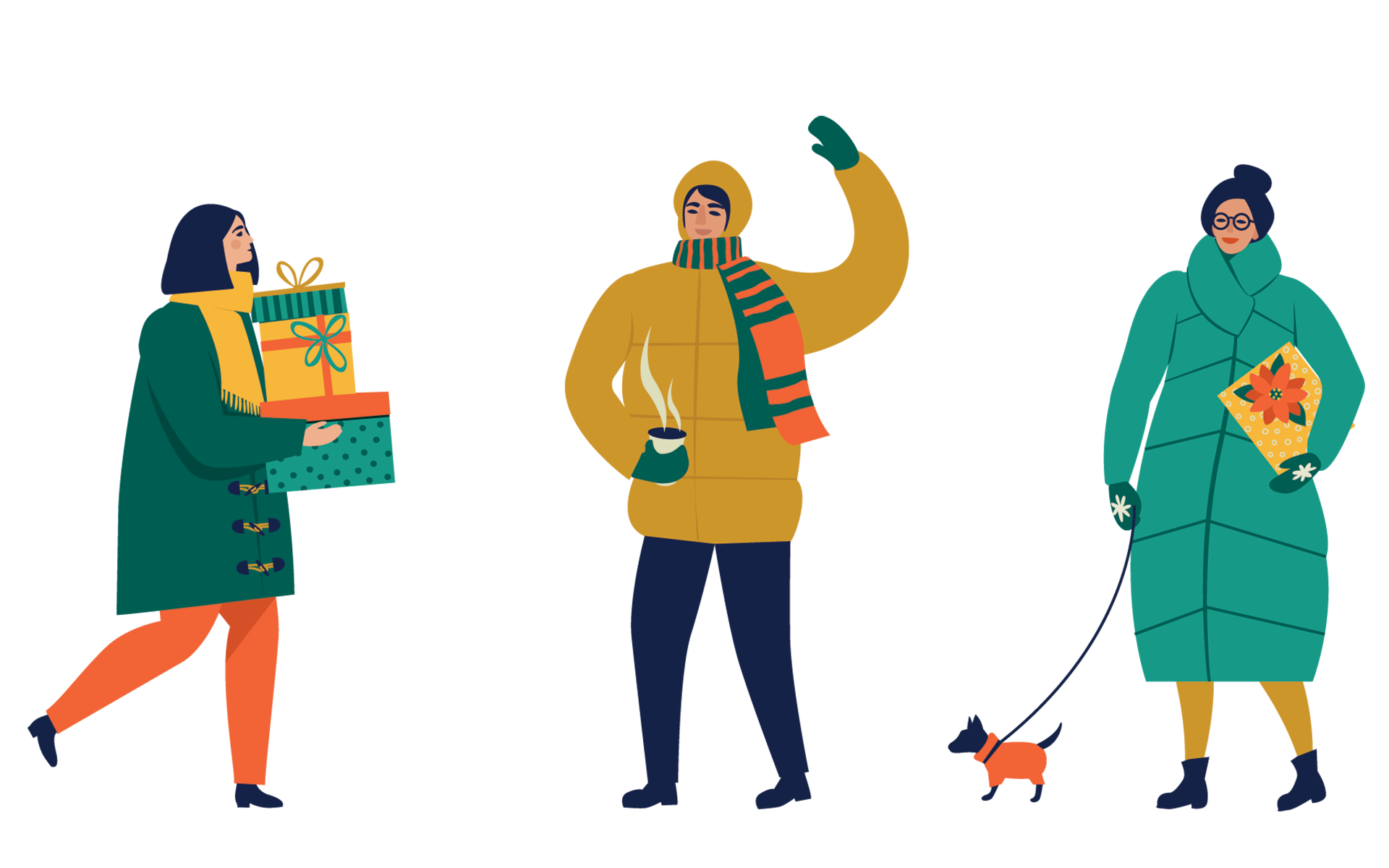 The coronavirus (Covid-19) pandemic has stunned the entire world. The deadly virus has affected millions across the world in terms of health, business, and economy. Numerous research studies have highlighted the effects of stress on people in the cold winter season.
However, 2020 is different because there is more stress due to Covid-19. People can't go out for shopping, share Thanksgiving dinners, or celebrate Christmas with their loved ones. There are several ways to cope with stress and anxiety, but practicing mindfulness is the best method to let go of the past and future.
Mindfulness allows you to recharge your brain and fully present in the moment. It helps fight depression, anxiety, and stress. At the same, mindfulness can help you cope with the uncertainty that usually occurs during the holiday season. Here are a few mindful ways to cope with tension and stress throughout the holiday season. Read on!
A Balanced Diet
Food is the central point of any event or celebration, but the holiday season is incomplete without delicious recipes and dishes. It is a great time to enjoy your food traditions. However, unhealthy diets can affect you both physically and mentally. So, make sure you choose the right type of food that you enjoy and benefit your overall wellbeing.
Studies show that the presentation of good food can enhance your eating experience. According to Dan Ariely, an experienced social psychologist, a good presentation of coffee can upscale its taste. Some people say that their coffee tastes more delicious when it is presented in fancy containers instead of paper cups.
Likewise, it is crucial to eat and drink wisely. Slow chewing allows your stomach to digest the food properly. You will also experience the flavor, texture, and smell if you take time with each bite.
Eat healthy food items, such as veggies and fruits because they are packed with essential vitamins, minerals, and antioxidants that can detoxify your body and increase blood flow to the brain. Eventually, you will have less stress and anxiety.
Listen to Relaxing Music
People enjoy the holiday season with the music they love. Listen to the music that demonstrates your religious, cultural, and societal norms. Many evolutionary psychologists say that early human beings developed music for enjoyment and calmness purposes.
According to Steven Pinker, a psychologist, music is an auditory cheesecake, a byproduct of natural selection. Most psychologists believe that early human played and used music to strengthen bonds within their tribes.
A growing body of research evidence shows that music can help reduce anxiety and stress. Some studies show that music increases blood circulation and lowers blood pressure levels. Not only does music improve balance, but it also boosts your brain's plasticity.
Recent studies have highlighted that music produces emotional effects on your brain and allows you to feel energized, calm, joyful, nostalgic, reflective, and stress-free. It is important to choose music that helps you to get rid of the hustle and bustle in your mind. Create a list of songs that soothes your mind and tranquil your heart.
Explore Nature
The holiday season is full of stress and anxiety of many people. Many people miss the pre-Covid-19 world where everyone could go outside and enjoy. Although urban life has its own mental implications, the pre-Covid-19 era was still better than the uncertain times of today.
Exploring Nature is one of the best ways to cope with your mental stress. A recent research study showed that spending time in Nature, especially in trees for about 15 minutes can help reduce negative thoughts, anxiety, confusion, and depressive symptoms. On the other hand, people who live in urban areas experience more stress.
Another research study highlighted that people who look up t tall trees for one minute had induced feelings of generosity and calmness. The participants of the study also reported that this practice had lowered their selfish behavior.