Surprising Story: Wild Horses of the Missouri Ozarks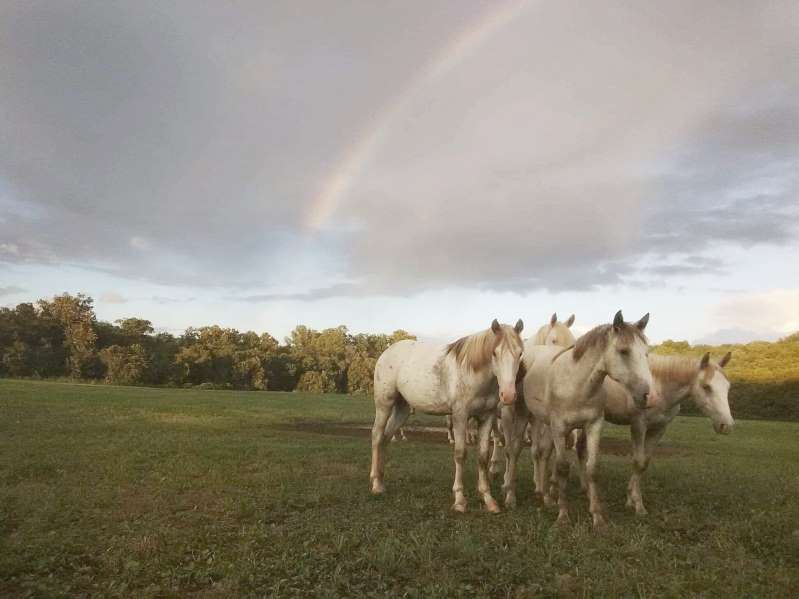 Did you know that eight herds of wild horses live in a mountain range in the middle of America? Most people don't know about the mountains–and even fewer know about the wild horses! Read on to find out about the curious little colts that get adopted from these herds.
America's Midwest Mountain Range–Sort Of
Everybody spends time learning about the Rocky Mountains and the Appalachian Mountains in school. But most of us don't learn about the Ozarks–at least, not very much.
The Ozarks are actually the most ancient mountains in the continental United States. They were once as grand and tall as the Colorado Rockies.
But after centuries of erosion, the Ozarks aren't as big as they used to be. While almost everybody refers to them as mountains, geologists call them the Ozark Foothills instead. They are gentle, rolling, and misty-green in the mornings. They also hide eight herds of wild horses!
Where Did The Ozarks' Wild Horses Come From?
The wild horses of the Ozarks weren't always wild. Before the 1930s, there were plenty of Ozark farmers who kept the horses on their farms.
But the Ozark Foothills aren't great for farming. The rocky soil is good for oak trees, elm trees, and blackberry bushes–but not so good for crops. That's why many farmers who moved to the Ozarks, had to move out during The Great Depression: They couldn't grow enough crops to sell and make money on. In fact, they could barely grow enough for themselves!
That's why many farmers in the region moved away during the Great Depression. And when they did, they had to leave most of their animals and possessions behind. That's when the horses became wild!
Curious Colts of the Ozarks
Today, the horses still roam free around Echo Bluff State Park. When they were left behind, they learned to live off berries, grass, and other vegetation. They get their water from a collection of brooks and streams known as the Ozark National Scenic Riverways. Thousands of people come to the park every year to float or walk along these rivers–and to see the horses!
But not every horse that is born wild, gets to stay wild. A handful are adopted by the people of the area every year. If it hadn't been for one brave soul, the horses wouldn't be there at all!
The Man Who Saved the Wild River Horses
In 1992, the National Park Service decided to take all of the horses out of Echo Bluff Park. They were worried that the horses were damaging the natural environment.
Many of the locals didn't want the horses to go, however. One of them–a man named Jim Smith–even went to Washington, D.C., to testify in front of Congress. Smith told Congress how much the local residents loved the horses. They admired the herds for their grace, beauty, and strength. Congress agreed on a compromise.
The horses could stay, they said–but only 50 of them. To keep this number right, a handful of young horses–colts–are adopted every year.
Every year since 1992, caring citizens like Mr. Smith have adopted young horses from the wild herd. Smith called the one he adopted, the "gentlest animal you've ever seen." These colts have also been called exceptionally smart, good-natured, and beautiful. If you ever get to see them, we think you'll agree!
Your Older Brother Meets You Everday After School …In a Different Costume.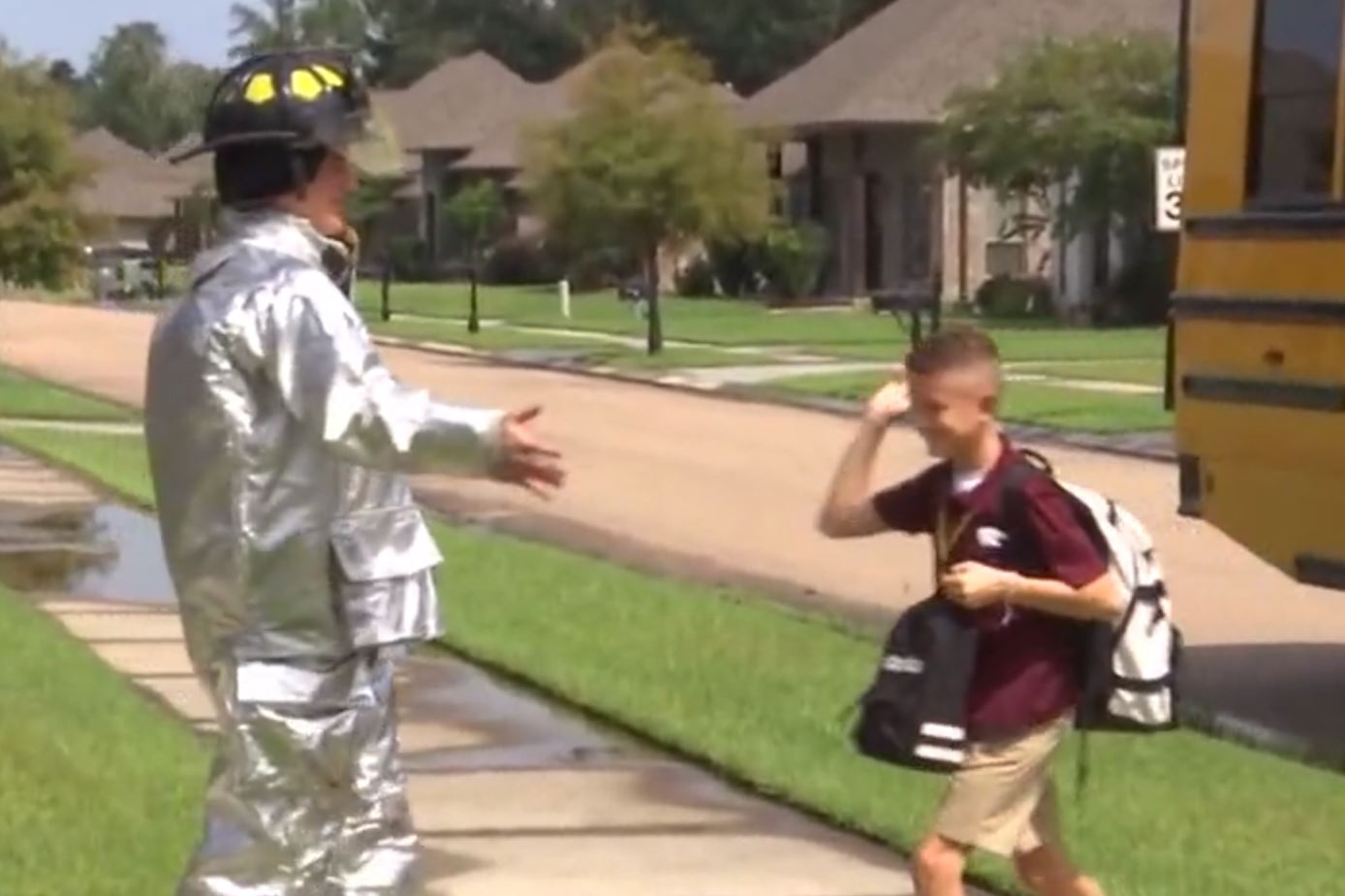 Siblings have been well known for doing weird things to each other. It's the kind of experience that can shape memories and their opinions of each other for a lifetime and be brought up well into their senior years with either laughter, anger or both. So, it's no surprise that Noah Tingle, as an older brother, would likely leave an impression on his younger sibling. However, it's the way that Noah went about this time-honored behavior between brothers that stands out as so different.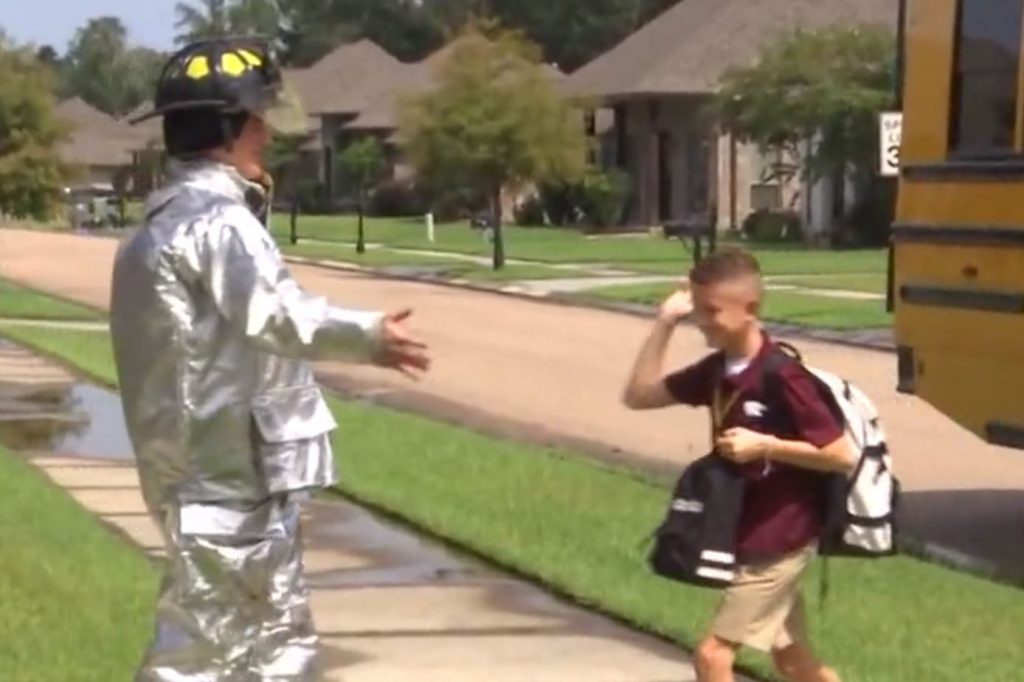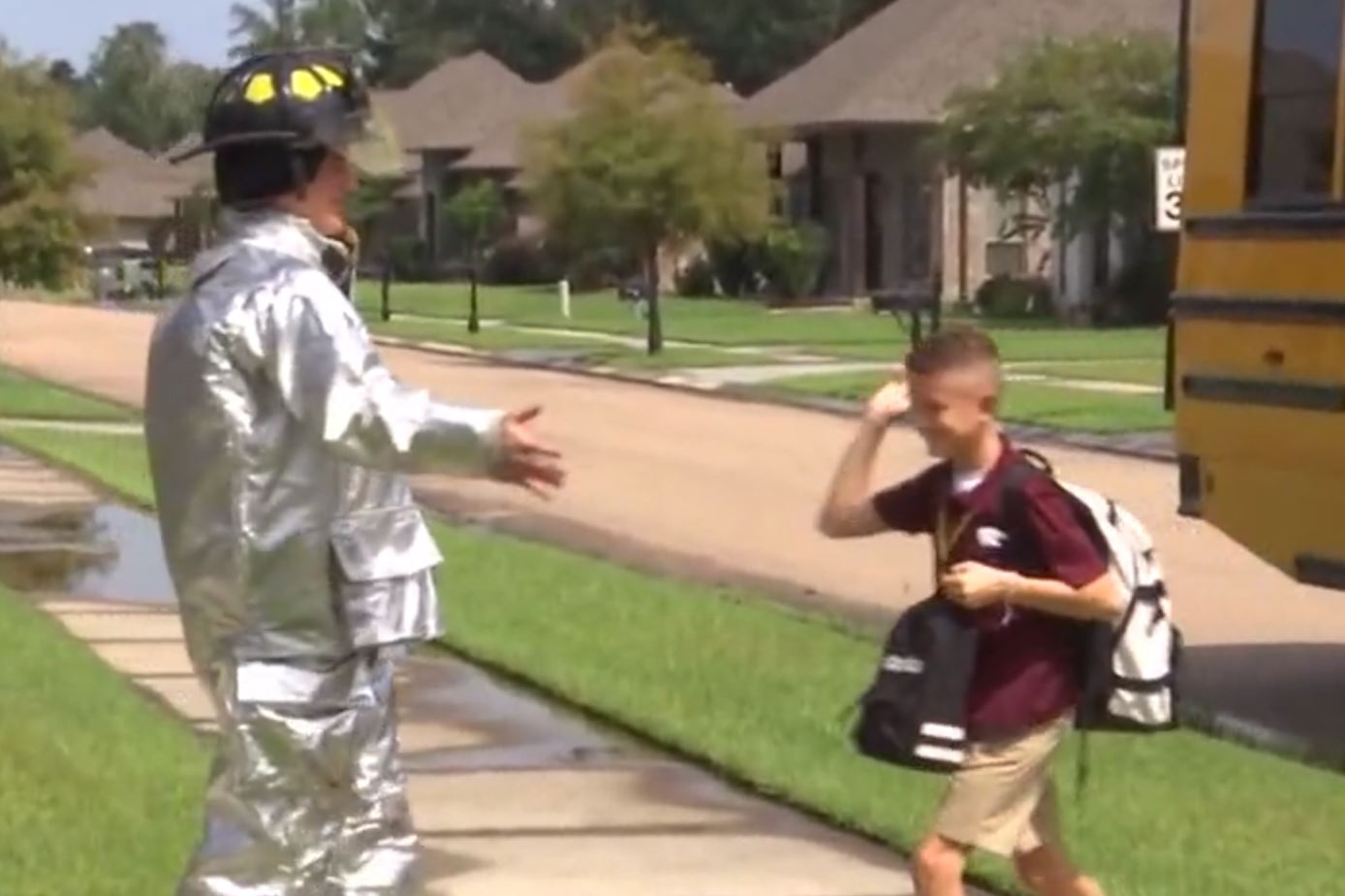 The fact is, Noah is a persistent fellow. And he wanted to make an impression on his younger brother, Max, that would last a lifetime. This intentional act took planning, and a lot of different resources. Because, as Noah figured out, it takes a lot of creativity to stay with the program that he came up with.
The first day Noah's plan went into effect, his younger brother had no idea what was in store for him. It was a normal day of going to school, getting on the bus, sitting all day in class, yearning for those midday breaks, and then the bus ride home. Except that's where things went different. When Max got off the schoolbus at his stop only to find his older brother standing at the stop waiting for him, in a full costume, his senses went into def-con 5 mode. The 12-year-old didn't know whether to laugh or get back on the bus. Worse, the costumed goof came running at him with arms wide open for a big hug. Scary!
This wonderful, crazy, insane, scary, funny experience continued every school day. And while Noah's younger brother got used to the idea of his older sibling waiting for him, each day was a new costume. From the obvious and easy ones like Santa Claus, a football player and a dinosaur to the more complicated ones like Star Wars' Chewbacca, Noah was diligently at the bus stop to make his brother's day.
Not only did Noah completely make his brother embarrassed by the whole affair, he also made Max the talk of his own school. The younger brother wasn't the only kid on the bus every afternoon, after all. So Along with Max, every other kid on the bus got to see the costumes as well, something the younger brother wasn't going to live down anytime soon. And, over time, Max started looking forward to the surprise each day and what new costume Noah could come up with a day's time.
Their mom got in on the act and began posting photos of the outfits on social media. No surprise, it gained a quick audience and big following, making Max's "ordeal" now a bit of a national even and story of life on the Internet. Folks even got in on the act helping Noah out by sending him costumes they came up with or procured, so the older brother would haven't to be entirely on his own keeping the gig going. There have been some real knock-outs as a result, enough to be contenders for a future Burning Man trip probably.
Once Noah goes away to college the costume parade will end, but Max's memory of the entire affair won't. It's the kind of thing siblings talk about for decades to come. And that's what Noah wanted for his brother to remember him by.