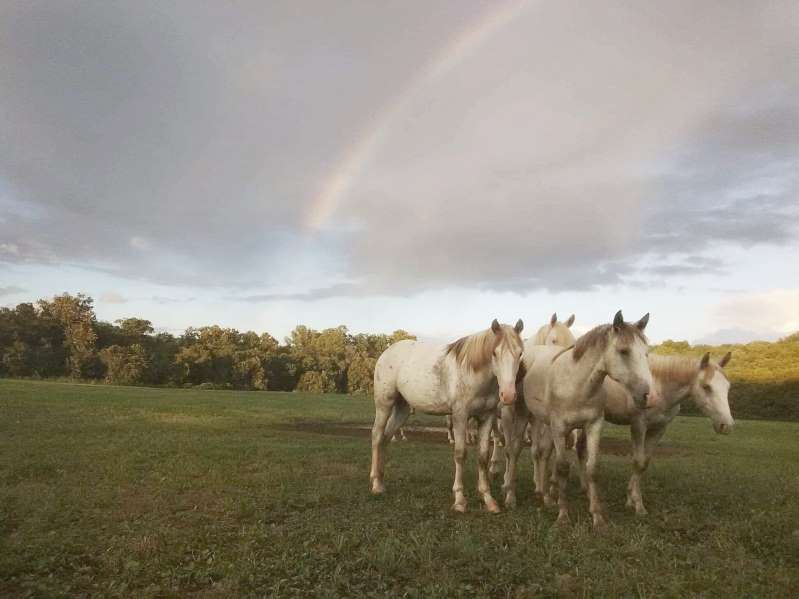 Surprising Story: Wild Horses of the Missouri Ozarks
Did you know that eight herds of wild horses live in a mountain range in the middle of America? Most people don't know about the mountains–and even fewer know about the wild horses! Read on to find out about the curious little colts that get adopted from these herds.
America's Midwest Mountain Range–Sort Of
Everybody spends time learning about the Rocky Mountains and the Appalachian Mountains in school. But most of us don't learn about the Ozarks–at least, not very much.
The Ozarks are actually the most ancient mountains in the continental United States. They were once as grand and tall as the Colorado Rockies.
But after centuries of erosion, the Ozarks aren't as big as they used to be. While almost everybody refers to them as mountains, geologists call them the Ozark Foothills instead. They are gentle, rolling, and misty-green in the mornings. They also hide eight herds of wild horses!
Where Did The Ozarks' Wild Horses Come From?
The wild horses of the Ozarks weren't always wild. Before the 1930s, there were plenty of Ozark farmers who kept the horses on their farms.
But the Ozark Foothills aren't great for farming. The rocky soil is good for oak trees, elm trees, and blackberry bushes–but not so good for crops. That's why many farmers who moved to the Ozarks, had to move out during The Great Depression: They couldn't grow enough crops to sell and make money on. In fact, they could barely grow enough for themselves!
That's why many farmers in the region moved away during the Great Depression. And when they did, they had to leave most of their animals and possessions behind. That's when the horses became wild!
Curious Colts of the Ozarks
Today, the horses still roam free around Echo Bluff State Park. When they were left behind, they learned to live off berries, grass, and other vegetation. They get their water from a collection of brooks and streams known as the Ozark National Scenic Riverways. Thousands of people come to the park every year to float or walk along these rivers–and to see the horses!
But not every horse that is born wild, gets to stay wild. A handful are adopted by the people of the area every year. If it hadn't been for one brave soul, the horses wouldn't be there at all!
The Man Who Saved the Wild River Horses
In 1992, the National Park Service decided to take all of the horses out of Echo Bluff Park. They were worried that the horses were damaging the natural environment.
Many of the locals didn't want the horses to go, however. One of them–a man named Jim Smith–even went to Washington, D.C., to testify in front of Congress. Smith told Congress how much the local residents loved the horses. They admired the herds for their grace, beauty, and strength. Congress agreed on a compromise.
The horses could stay, they said–but only 50 of them. To keep this number right, a handful of young horses–colts–are adopted every year.
Every year since 1992, caring citizens like Mr. Smith have adopted young horses from the wild herd. Smith called the one he adopted, the "gentlest animal you've ever seen." These colts have also been called exceptionally smart, good-natured, and beautiful. If you ever get to see them, we think you'll agree!
"Superhero of the homeless!" Chants in Santiago describe real-life Batman that gives food to the homeless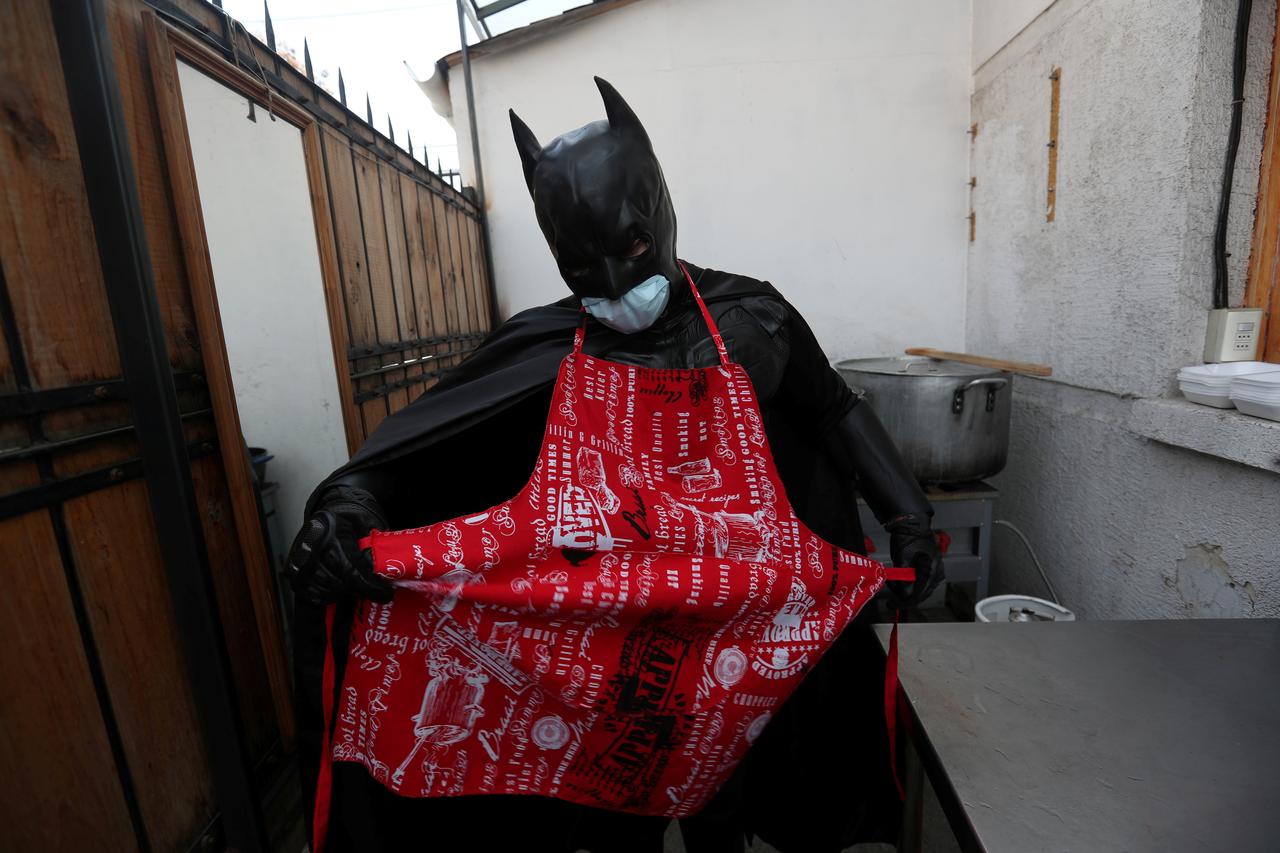 Unlike the fictional city of Gotham, the streets of Santiago are very real, but running in the dark, and fighting hunger is a true life superhero with the face of the Dark Knight, Batman.
Now he doesn't ride a Batmobil or know the first thing about Brazilian jujitsu, but he does his best in making life better for the homeless on the streets of Santiago by bringing them food on a regular basis. He doesn't solve crime or own any special combat gadgets, but he protects the homeless civilians from the villain of hunger and malnutrition.
With his Batmobil-esque SUV, he rides around the city distributing hot meals in his impressive costume- a cape and two masks, one with the typical bat ears and eye slots, and other for protection from the Coronavirus (even the fictional batman wasn't immune to viral diseases. So yeah, this one had to protect himself.)
The self-proclaimed "Solidarity Batman" is contributing his quota in making lockdown and the wave of the pandemic less agonizing for individuals on the streets, and we must say that he is doing a hell of a job. Many of his beneficiaries have only good things to say about him, and are super grateful for his selfless acts of benevolence.
Just like Bruce Wayne, this Batman knows his way around words, and he sure drops a few words of motivation, humor, and affection to people alongside giving them food.
What a guy!
He fills their stomachs, and gives them words of hope? If we didn't know better, we would be clamoring for the Avengers to consider him joining their team- Captain America certainly needs some real competition in motivational speaking.
According to him, Batman was the perfect superhero for his mission, as he represents community unity, and is loved by the people.
"Look around you, see if you can dedicate a little time, a little food, a little shelter, a word sometimes of encouragement to those who need it," he said in an interview.
Just like most masked superheroes, Santiago's Caped Crusader prefers to keep his identity unknown. But his face doesn't matter, does it? His good works already paint him as a beacon of hope and the world would be a better place if there were more of him running around.