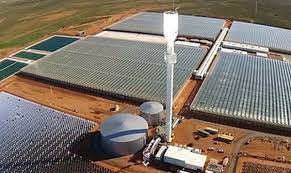 Sundrop Farm Brings Solar Energy to Australian Desert
The fight for renewable energy has taken center stage in some of the largest nations on the planet. For all of that, solar energy continues to push forward in the agricultural world as it continually renovates and adjusts our optimism for the future. One company in the solar field has decided to put their solar energy to the test. This would lead to Sundrop Farms deciding to install a 127m central solar power tower in Port Augusta, located at the northern tip of Spencer Gulf in South Australia. This solar farm will be used to develop energy through more than 12.5 hectares of reflective mirrors, enabling more than 13.5 tons of tomatoes to grow in the region every single year. This singular solar farm accounts for more than 10% of the nation's entire tomato production!
Sundrop Farms Brings Energy to Australia
Sundrop Farms has been a major player in the solar world for a while now but this is a stark step-up for their company. Sundrop Farm's solar tower has been marked with a thermal rating exceeding 39MW, but only 1.5MW is going to be dedicated to electricity. The rest of the energy will be used to produce pure water for the crops through a desalination unit. These technological devices allow Sundrop Farms to provide the ideal heat and carbon dioxide measurements for optimum growth.
Stephen Marafiote is the CEO at Sundrop Farms, and they've had much to say on their latest efforts. The energy system being installed in Australia utilizes pre-existing technologies, many of which can be traced back to Denmark, Germany, and even the United States. Whether he is talking about the German turbines, the energy system from Denmark, or the greenhouse systems pulled from America, it appears that innovation is hanging from every corner of the work that is being done here.
Stephen Marafiote said of his decision to bring these technologies together, "Each of these is a proven technology but the way they work (together) is the innovation here."
Once you step inside of the massive greenhouses that dot the more than fifty hectares of land, visitors will find themselves immersed within greenhouses brimming with growth. Tomatoes hang by the vine on row after row of PVC pipes. Here the tomatoes will ripen as they thrust themselves toward being plucked, attaining essential salts and sugars along the way.
Marafiote would go on to discuss how climate change and pressure on agricultural land have changed the importance level of further agricultural growth. Marafiote pointed out that Sundrop Farms was crafted from the ground up with the intention of addressing food security in the future. For Marafiote, this is a legacy project and one in which he hopes history will look back fondly upon.
With solar energy growing in popularity, what could be next for Sundrop Farms?
Canine Environmentalist Sniffs Out Litter, Cleans Up Leeds Park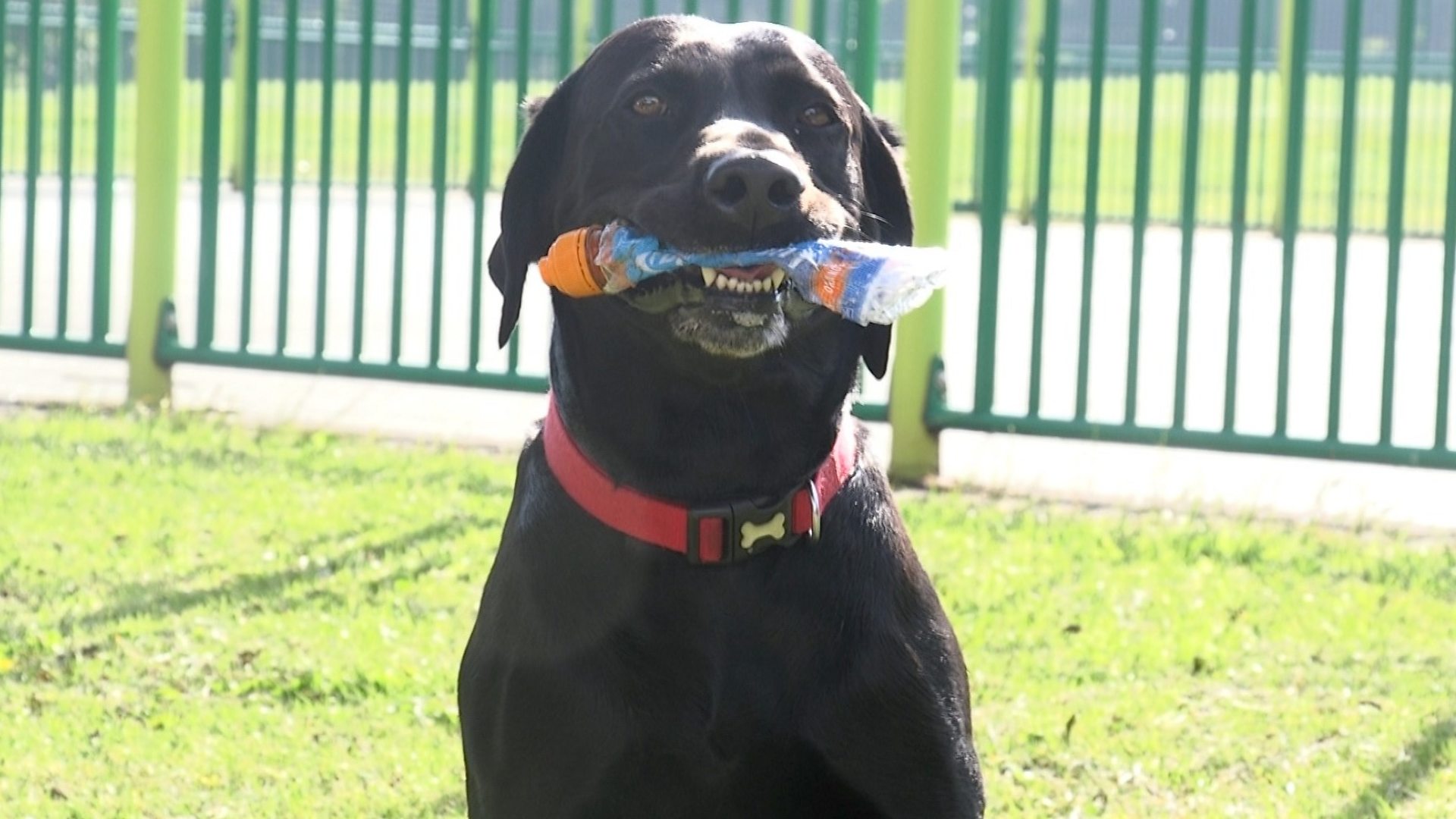 If you've spent even five minutes on the internet over the last ten years, you've likely come face-to-face with some pretty startling realities pertaining to pollution, climate change, and environmental destruction. According to the team of researchers at SAS, more than 5,000 plastic marine pollution is found per mile on beaches in the United Kingdom. More than 90% of these plastic containers are produced through processes requiring fossil oil as well as gasoline.
While we are all increasingly aware of the global pollution issue currently captivating our planet, it feels like there is little that can be done at an individual level. Well, at least that might have been the sentiment before a Labrador Retriever named Harley got in on the action!
Cleaning Up The Parks, Paw by Paw.
Leeds is the largest city located in West Yorkshire, a county of England. Located predominantly on the River Aire, the city is cut by the river flowing through it, Leeds was originally founded in the 13th Century as a borough before turning into a major production center for wool, mills, flax, and iron. Now home to more than 790,000 people, Leeds has turned into a thriving metropolis with its own issues pertaining to pollution and urban density.
Located just five miles away from the center of the city is Pudsey Park, a public park located in Pudsey, second most popular in the region behind only Roundhay Park. On the manicured grounds, visitors will find a bowling green, cafe, skate park, and a playground as well as various wildlife displays.
Covering nearly 8 acres of land and met every day by children and family, Pudsey Park has been particularly prone to litter and pollution. In order to offset some of the lazy waste that has found its way into the park, one local resident named John Evans decided to get him and his dog in on the action.
John Evans is a frequent walker through Pudsey Park with his best friend, the black labrador retriever named Harley. Like any other lab, Harley loves to get outside, explore parks, and play with anything along the way. Leaning on his dog's natural love of the great outdoors while turning that passion into a game, John would teach his dog to collect empty bottles from all over the property.
Rewarding Harley for all of his work, the dog would go on to pick up trash can after trash can of discarded plastic bottles over the course of his walks through Pudsey. Evans keeps his fans and followers updated regarding their efforts to clean the park through daily social media posts. Evans stated in one of those social media posts, "We're immensely proud of Harley, and… there's something really different about him!"
Labrador Retrievers like Harley have a rich history as one of the most popular companion dogs in the entire Western World. A common choice for disability assistance, Labs are smart and compassionate enough to train and aid those with autism or blindness, displaying loyalty and composure throughout their efforts.