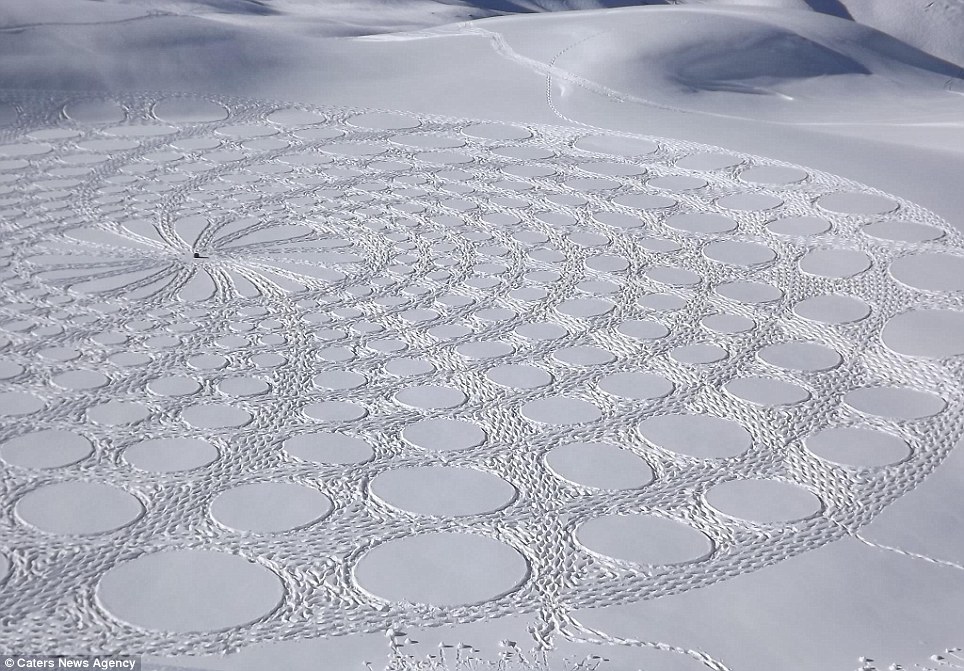 Stunning Snow Art Created By 60-Year-Old During Nature Walks.
Looking at the world from an aerial view can unveil some amazing scenery. Nowadays, thanks to the internet, it is possible to get a birds-eye view of just about everything in life. So when 60-year-old Simon Beck began performing as a snowshoe artist, the world began to take notice. Now, we know what you are probably thinking. What in the heck is a snowshoe artist? Who is Simon Beck? How can any of this actually be any cooler? Don't worry, we've got the answers to all of your questions.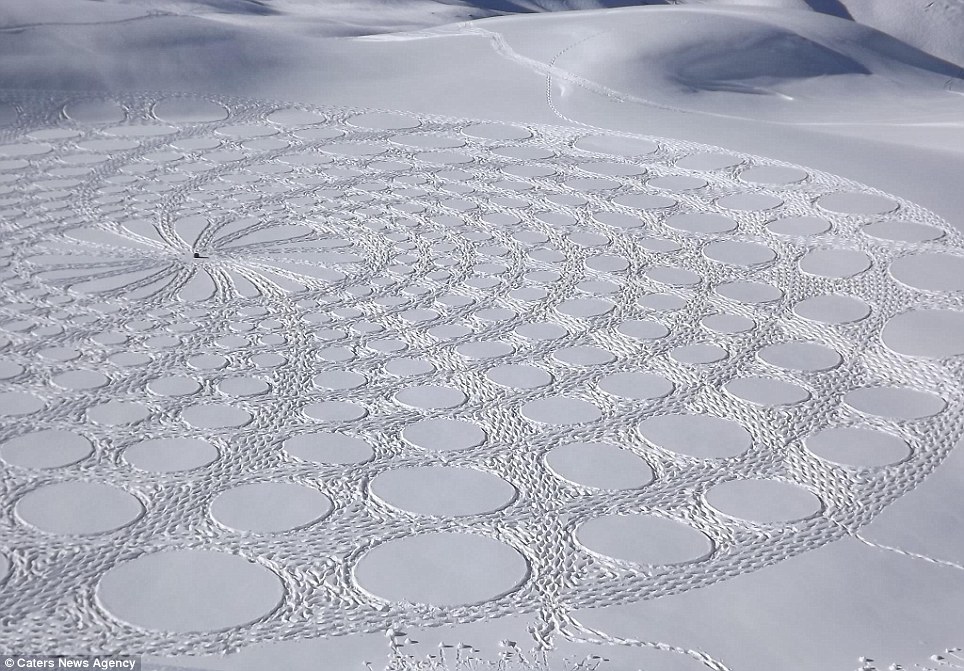 Simon Beck hadn't dreamed of becoming a snowshoe artist when he was a child, it was just something that happened. Beck is actually a former cartographer, a profession dedicated to drawing and producing maps. Beck had earned his degree in the field while attending Oxford for engineering. Working as a cartographer would give Beck the training and attention to detail that he would need to shock the world as a snowshoe artist.
For the better part of the past decade, Beck has been using his elaborate technical skills to create mind-blowing snowshoe art. These images can be seen from the air, as well as all over the internet, and Beck's results are simply staggering. To accomplish some of the more intricate patterns that he develops, Beck can spend up to 12 hours carefully walking through the snow. Beck will end up taking nearly 40,000 steps to create the perfect piece of snowshoe artwork. The job is as intense as it sounds, and we have to imagine that Beck is physically exhausted by the time that he is done working on his art. While the output speaks for itself, we have to imagine that there is something bittersweet about watching the wind blow it away.
There are many challenges that Beck has to overcome while attending to his snowshoe art. For starters, the elements are always a factor for the duration of the project. As snow and sand can blow away at the slightest breeze, Beck spends much of his time re-working older segments of his art. Other obstacles include the grueling physical work, the massive time sink, and even destruction caused by visitors who don't realize that Beck is working on something.
Even though Beck has been making a name for himself for years, his work is finally getting even more exposure. Beck as interviewed for a column on Artsy, and he was able to unveil some of his thoughts regarding the art form. Beck admitted during the interview that his work was fleeting, but he countered the idea by pointing to the longevity of a photograph. Beck made the insightful point that the vast majority of people will never see the Mona Lisa in person, but almost everyone has seen a photograph. Beck says, "Most people will only ever see (…) artwork as photographs." For Beck, the fame is clearly not what he is after. Instead, it seems like Beck just wants to share his passion with the world.
Simon Beck has created more than 300 drawings across Europe. He has used his special shoes to craft artwork in the sand, in the snow, and in countries throughout the world. Each piece of artwork presents a unique challenge to Beck, thus always keeping his craft fresh.
The Ockendon Solar Farm's Remarkable Transformation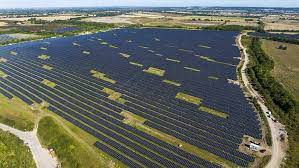 A once-neglected trash dump in England has undergone a breathtaking transformation into one of the United Kingdom's largest solar farms. The Ockendon solar farm, as it is now known, is set to provide electricity to an impressive 15,000 homes. With its 100,000 gleaming solar panels, it proudly stands as the third-largest solar farm in the entire UK.
This remarkable journey from waste ground to green energy oasis reflects the nation's growing commitment to renewable energy and sustainability. Frank Gordon, the director of policy at the Association for Renewable Energy and Clean Technology, highlighted the importance of projects like Ockendon solar farm in addressing the climate crisis. He told The Guardian, "We urgently need more solar in the UK to help meet our legally binding net-zero goals, and this summer's extraordinary global weather has further underlined the need for climate action."
The Ockendon solar farm is a shining example of the UK's transition to cleaner energy sources. Since 2020, nearly half of the nation's power has been sourced from a combination of wind, solar, bioenergy, and hydroelectric sources. This shift towards renewable energy not only reduces harmful emissions but also bolsters energy security and creates jobs in the burgeoning green energy sector.
The transformation of the Ockendon site is nothing short of inspirational. What was once a symbol of waste and environmental neglect has become a symbol of hope for a more sustainable future. As solar farms like Ockendon continue to sprout across the UK, they bring us one step closer to achieving our net-zero emissions goals and safeguarding the planet for generations to come.