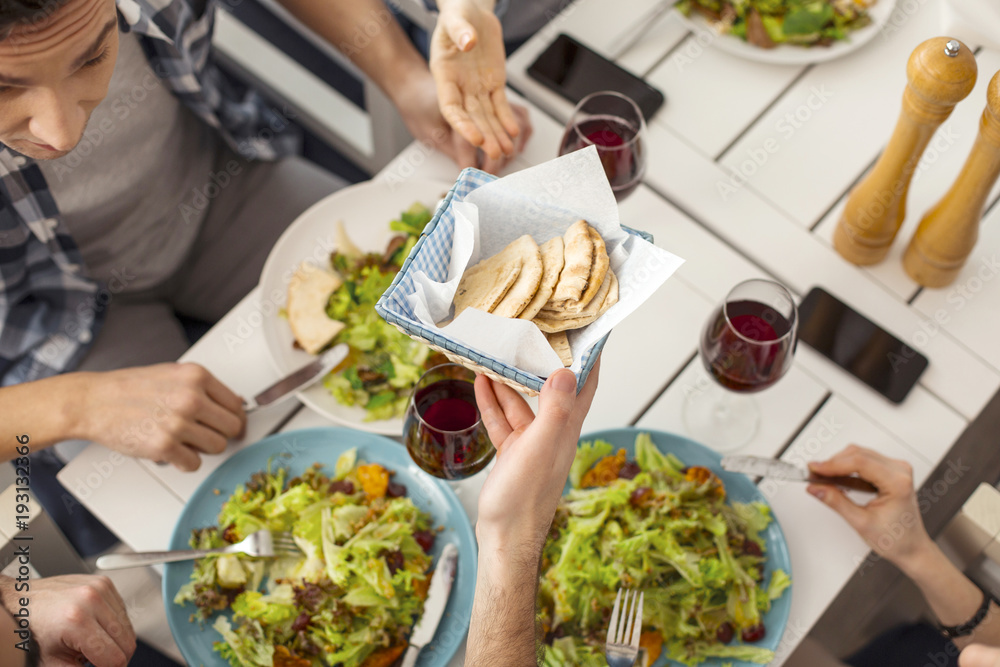 Study Finds That Helping Others is Universal
A new study led by Sydney Centre for Language Research Professor Nick Enfield has shown that the human tendency to help others within their social group is universal. The study, which was conducted across eight countries, found that people tend to help others in their close social circles when needed, regardless of their cultural background.
The study focused on small, pervasive low-cost requests such as passing items, helping to make food, or moving heavy objects. These requests are fulfilled immediately and are common in daily interactions within close social circles, such as in the home or village life. However, the study did not examine big requests, such as loaning large sums of money, or helping strangers in more formal settings such as workplaces, businesses, or shopping.
The research team conducted the study in towns in England, Italy, Poland, and Russia, as well as villages in rural Ecuador, Ghana, Laos, and First Nations communities across Australia. They found that people in all of these locations tend to help those in their close social circles without hesitation.
The findings of this study have significant implications for our understanding of human social behavior. They suggest that helping behavior within close social circles is not limited to specific cultures or regions, but is instead a universal human trait.
Moreover, the study's findings suggest that this behavior is rooted in the social dynamics of human relationships. Close social relationships, such as those within families or small communities, are built on trust, mutual support, and reciprocity. Helping others within these relationships is a way to reinforce these bonds and ensure their survival.
The study's lead author, Professor Enfield, emphasized the importance of studying these small acts of help and how they build trust and community. We tend to focus on big events like natural disasters, but the small acts of help that we see in our daily lives are just as important, if not more so, in building and maintaining the social fabric of our communities.
Dutch Artist Pays Off Student Loan Debt with Unique Tapestry Creation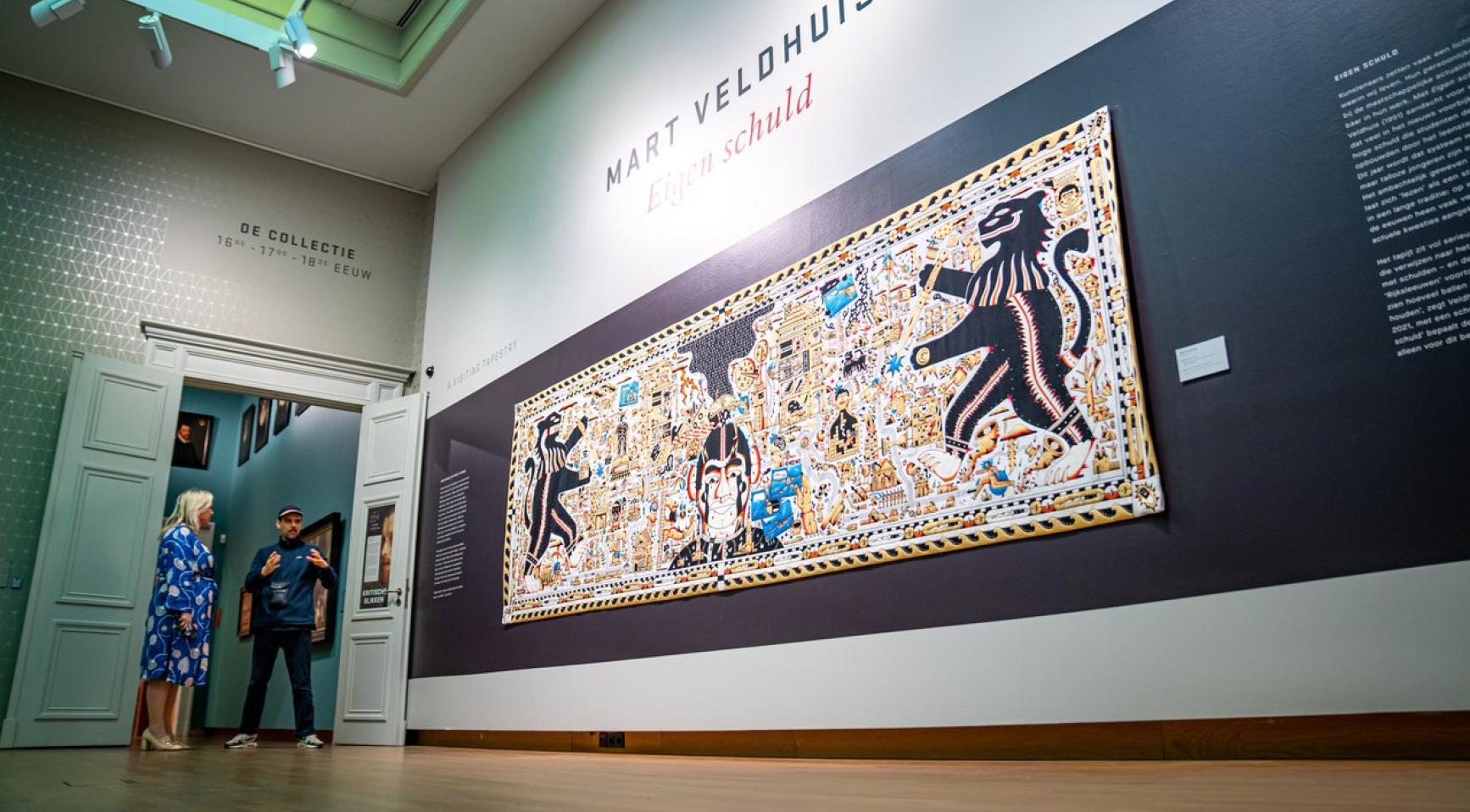 Mart Veldhuis, a talented Dutch artist, found a creative way to pay off his student loan debt. He crafted a remarkable tapestry that depicted the 46,000 euros he owed. This intricate work of art, titled "Eigen Schuld," meaning "Own Debt" or "Own Fault," became a symbol of Veldhuis' financial burden.
Once completed, the tapestry found its home in the prestigious Dordrechts Museum. Unexpectedly, a buyer was captivated by the artwork and decided to purchase it for 45,879.40 euros. This generous offer brought Veldhuis closer to becoming debt-free, leaving him in a state of disbelief and joy. "This is what I had hoped for, but when I heard the news, I was really speechless. It still feels very unreal," shared Veldhuis.
The tapestry itself was a visually striking piece, featuring various elements that conveyed Veldhuis' feelings towards his indebtedness. One of the central motifs portrayed a Dutch lion clutching a menacing sword, symbolizing the artist's perception of owing a significant debt to the state. The tapestry served as a powerful medium for Veldhuis to express his emotions and experiences.
The Dordrechts Museum facilitated the transaction and revealed the identity of the buyers as renowned art dealers Joke van Veen, 75, and Jaap Versteegh, 69. When asked about their decision to acquire the tapestry, Versteegh explained, "We bought the tapestry in the first place because we think it's a good work of art. It is innovative and visually strong. In addition, the social theme of the work – the consequences of student debt and the social loan system – strongly appeals to us."
Veldhuis' creation not only captured the attention of art enthusiasts but also highlighted the pressing issue of student loan debt. Many students struggle with the financial burden of loans, and Veldhuis's artwork serves as a reminder of this widespread concern. By showcasing his own experience, he sparked conversations about the consequences of student debt and the loan system in society.
The success of Veldhuis' tapestry represents a triumph for the artist and sheds light on the power of art to address social issues. Through his creative expression, he not only managed to alleviate his financial struggles but also stimulated meaningful discussions about the challenges faced by students burdened with debt.
As Veldhuis moves forward, he can embrace a debt-free future, thanks to his artistic talent and the support of individuals who recognized the significance of his work. The tapestry will forever stand as a symbol of his journey, inspiring others to find innovative ways to confront their own challenges.