Stuck In Ice: Mom Gives Birth In Car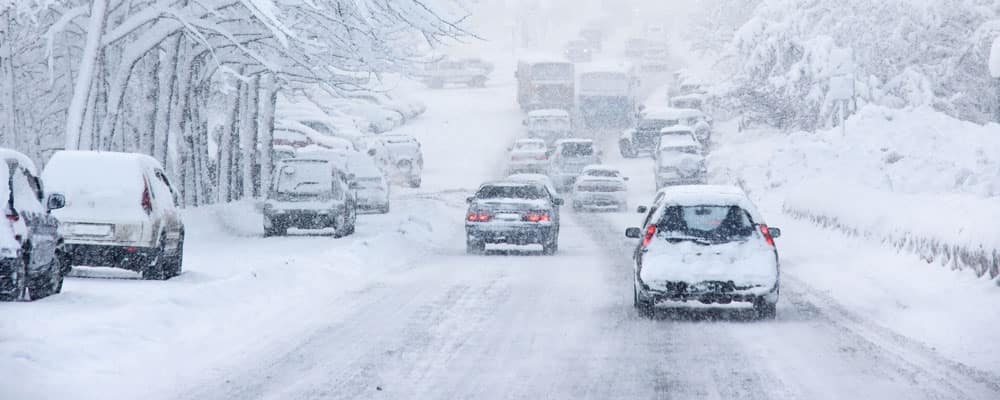 It is generally said that "when the going gets tough, the tough get going." This is just what a Wisconsin mom has proven along with her family. This whole thing happened when mom Pilar Gauthier gave birth to her son while on the way to the hospital. Before even getting into the car to head to the local hospital, her husband, Matt Grall had called 911 for an ambulance to come to their aid. But little did he know that his wife's current condition and the seemingly harsh environment would hamper their journey to the hospital.
Already, ice had covered the road thereby making it too slippery for the ambulance to get through. With labor fast progressing and coupled with the delay, Matt had no better option left than to get into the car with his wife and head for the hospital. Obviously, it was difficult to drive on the icy roads but they just had to get going to beat time. Unfortunately, things didn't work out as planned.
Noticing how Pillar's contractions ramped up, it was clear that there wasn't ample time to make it to the hospital. To this end, Matt had no other choice but to pull over to attend to the situation. He had to find a place to park the car and attend to his wife. Other than film the whole situation, there was no much work for him to do at this point as he had already played his role by bringing the family to where they are now.
Right on the side of the road, it became evidently clear that Gauthier will see herself through labor to give birth to her child without medical assistance. Whether they like it or not, the baby was right on the way and they had no other choice but to make preparation for their child's arrival. They were certainly in for an unconventional delivery.
Not long after they had pulled over, baby Mayan came along. There was no much time to struggle as things moved very quickly. According to Matt, the whole delivery thing lasted for about 5 minutes. One interesting thing that happened at the time was having everyone work in tandem to make things work. The family's younger children all had some fantastic roles to play during the delivery process. In fact, one of them had to use a shoelace to tie off the umbilical cord after the baby's arrival.
The Deputy Sheriff Sandra Finger came to the scene a few minutes after Baby Mayan was born in the car. Basically, she had to stay around to ensure that both mom and baby were safe as they waited patiently for the arrival of the ambulance. According to her, she even had to provide a blanket to keep them warm from the freezing cold. Dad had to continue what he was doing to help his wife.
Due to the icy condition of the roads, it was entirely difficult to get to the hospital. In fact, a plow driver had to come to their aid to plow the route to enable the ambulance to get to the hospital. Even at that, the roads were too slippery for the plow to get on with work. Thankfully, they were still able to make it to the hospital.
Obviously, the coming of the newest addition to the family and the circumstances surrounding his birth was very challenging. Kudos should be given to the family for the courage they took to weather the storm and ensure a safe delivery process. Despite the challenge before them, it is just interesting to see how everyone remained calm and collected throughout the entire time.
Three Week Pet and House Sitting Turns Into a Year Long Mystery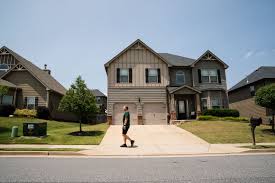 Any responsible pet owner knows that if you cannot bring the animals with you then you need to make arrangements to ensure they are taken care of. If you are going to be gone for any length of time it is also a good idea to have someone check in on the house once in a while to make sure everything is ok. Last year one Canadian man agreed to watch his neighbor's home while they were away.
The neighbors were going to be traveling for a few weeks visiting family overseas. They asked the man and his wife to watch the house and their pets and check on the house for three weeks while they went to Taiwan as his mother was dying and they wanted to see her and spend time with the family. They left the man $500 dollars for food for their 2 German Sheppards and their cat. The man agreed and went over daily to feed the pets and would walk through the house to check on things every week.
On July 1, he got an email asking if the man and his wife could watch things for a little longer. It was taking more time than they expected to take care of everything after his mother had died. They agreed and expected the man to return in 2 week's time. They never arrived and no other communications were received. On July 21, the man sent an email but never got a reply. By the end of the month the neighbor's cell phone had been disconnected and he was not responding to any email messages at all now. At some point in the following weeks a pipe had burst and ended up flooding the basement causing massive water damage. The man did not know what to do now since he still could not get in touch with the family.
He ended up paying someone out of his own pocket to have the leak fixed, and he also paid for one of their dogs to have surgery. This was quickly becoming a real nightmare situation, and worst of all, he had no idea how long it was going to last. He thought about trying to track them down via social media but they had a very common last name and he had no address or name for contact on who they were staying with in Taiwan so it seemed a search on his own was going to be fruitless.
The electricity was still running in the house, which the man credited to an autopayment. The internet was also still working. There was no way to track down a place of employment or other contact ins Canada who might know the couple and be able to help track them down. So, after waiting nearly a year, the man filed a missing person report with the police to try and get some help finding out what happened to the couple. Eventually, they got a response- there was good news and bad news.
The good news was that the couple were alive and well and not dead or in prison as the man had feared. The bad news was that they seemed to be very irresponsible and privileged people. They said they had asked a relative to come to get the pets and deal with the house but had never checked in with him to see if any of it had been done. They said the man and his wife could keep the pets if they wanted or he could find some way to take them off their hands. He also seemed to care little about the house and made a statement along the lines of – if we ever come back we can pay to fix it or just buy a new house.
The man said that he and his wife would keep the pets as they couldn't bear to give them up after a year of caring for them. They were also very worried about what this couple may do with animals they seemed to truly care so little about. It is one of the most bizarre stories ever, but at least it ends on a happy not and those pets are still in good hands and are being loved and cared for. But let this be a warning before anyone agrees to house sit or pet sit for something- get all the details and contact information before you ever say yes!