Stuck In Ice: Mom Gives Birth In Car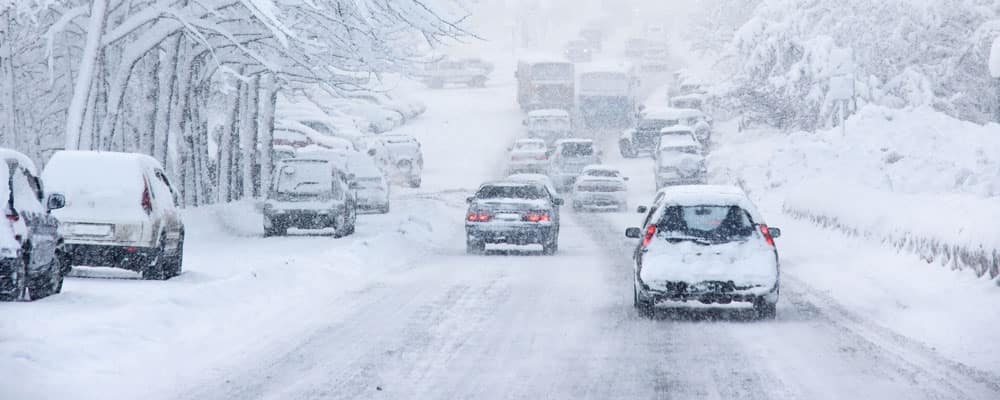 It is generally said that "when the going gets tough, the tough get going." This is just what a Wisconsin mom has proven along with her family. This whole thing happened when mom Pilar Gauthier gave birth to her son while on the way to the hospital. Before even getting into the car to head to the local hospital, her husband, Matt Grall had called 911 for an ambulance to come to their aid. But little did he know that his wife's current condition and the seemingly harsh environment would hamper their journey to the hospital.
Already, ice had covered the road thereby making it too slippery for the ambulance to get through. With labor fast progressing and coupled with the delay, Matt had no better option left than to get into the car with his wife and head for the hospital. Obviously, it was difficult to drive on the icy roads but they just had to get going to beat time. Unfortunately, things didn't work out as planned.
Noticing how Pillar's contractions ramped up, it was clear that there wasn't ample time to make it to the hospital. To this end, Matt had no other choice but to pull over to attend to the situation. He had to find a place to park the car and attend to his wife. Other than film the whole situation, there was no much work for him to do at this point as he had already played his role by bringing the family to where they are now.
Right on the side of the road, it became evidently clear that Gauthier will see herself through labor to give birth to her child without medical assistance. Whether they like it or not, the baby was right on the way and they had no other choice but to make preparation for their child's arrival. They were certainly in for an unconventional delivery.
Not long after they had pulled over, baby Mayan came along. There was no much time to struggle as things moved very quickly. According to Matt, the whole delivery thing lasted for about 5 minutes. One interesting thing that happened at the time was having everyone work in tandem to make things work. The family's younger children all had some fantastic roles to play during the delivery process. In fact, one of them had to use a shoelace to tie off the umbilical cord after the baby's arrival.
The Deputy Sheriff Sandra Finger came to the scene a few minutes after Baby Mayan was born in the car. Basically, she had to stay around to ensure that both mom and baby were safe as they waited patiently for the arrival of the ambulance. According to her, she even had to provide a blanket to keep them warm from the freezing cold. Dad had to continue what he was doing to help his wife.
Due to the icy condition of the roads, it was entirely difficult to get to the hospital. In fact, a plow driver had to come to their aid to plow the route to enable the ambulance to get to the hospital. Even at that, the roads were too slippery for the plow to get on with work. Thankfully, they were still able to make it to the hospital.
Obviously, the coming of the newest addition to the family and the circumstances surrounding his birth was very challenging. Kudos should be given to the family for the courage they took to weather the storm and ensure a safe delivery process. Despite the challenge before them, it is just interesting to see how everyone remained calm and collected throughout the entire time.
Why women make capable firefighters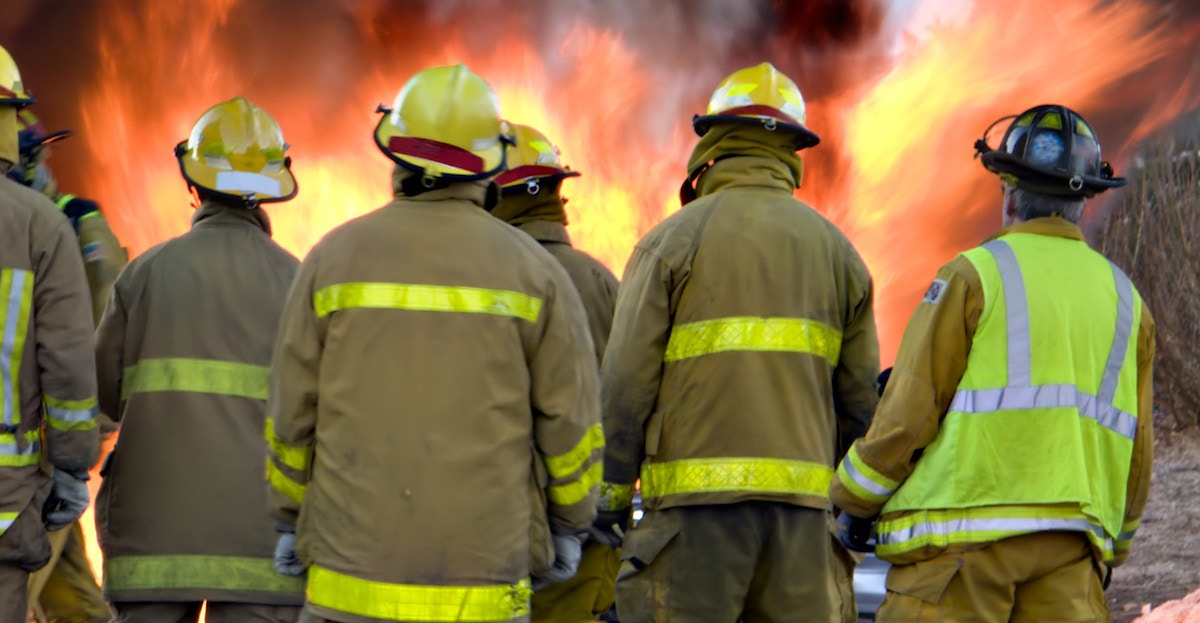 It's unfortunate that the idea persists in society that women are not capable of working as firefighters. As women have become increasingly prominent in other industries that have been traditionally dominated by males such as construction and logging, their numbers on the ranks of firefighting squads continue to remain low.
Take the Fire Department of New York as an example. In 2018, five women succeeded in graduating from New York City's Fire Academy. While some progress has been made for women in the FDNY since the fire department lost a gender discrimination lawsuit back in 1982, there are still fewer than one percent of firefighters for the department who are female. While fire departments in cities such as Seattle, Minneapolis, and Miami have more women, the average for fire departments across the nation is only about five percent female.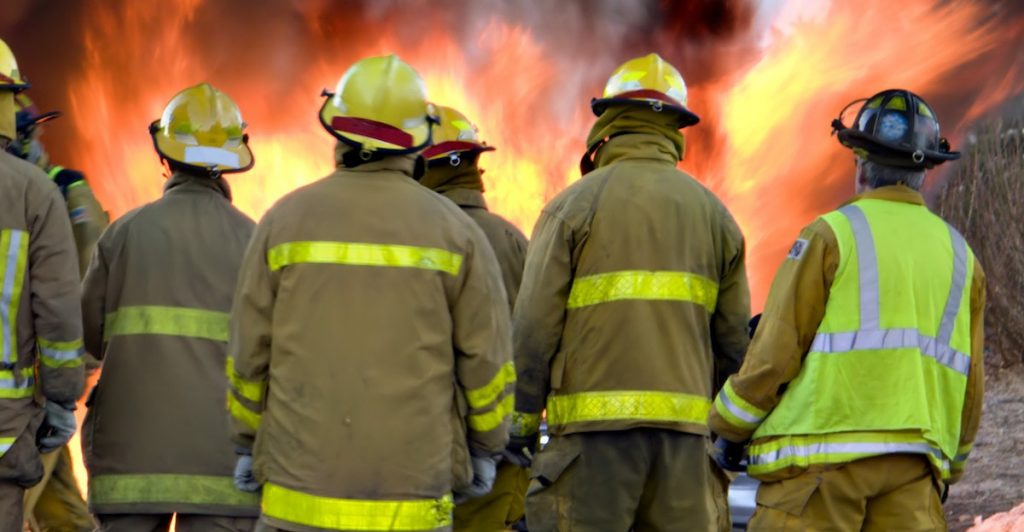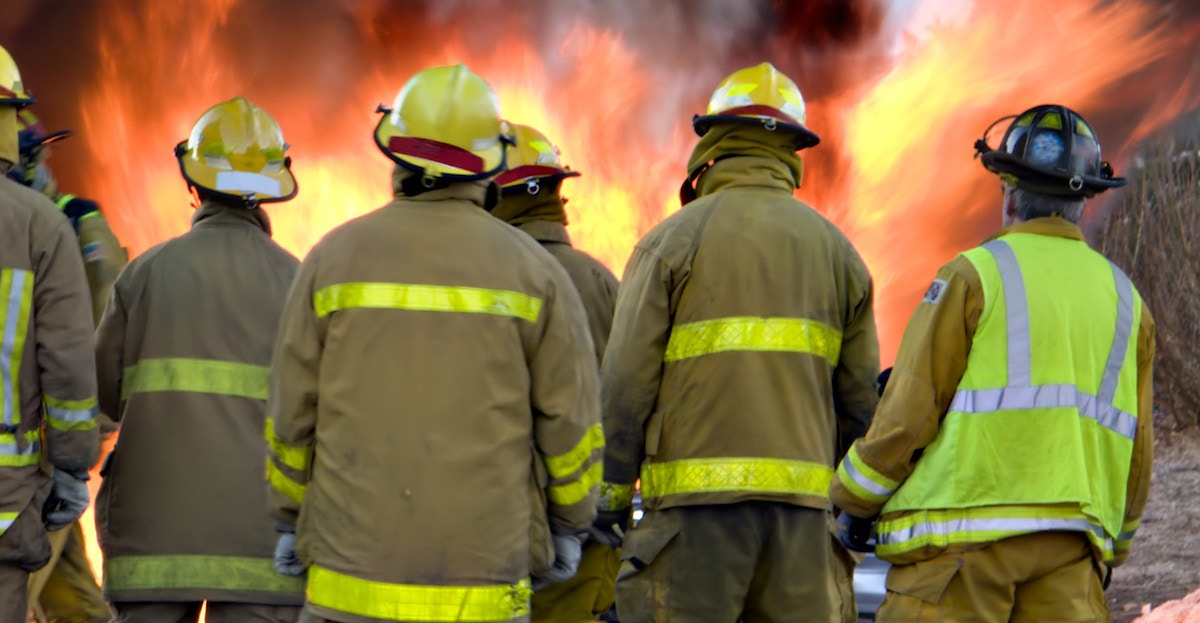 Historically, women have long been successfully putting out fires in this country. Back in 1815, Molly Williams volunteered to serve at the firehouse fo New York City's Oceanus Engine Company No. 11. Williams was a female slave working with a company that was not only all male, but all white as well. Williams was offered a job after she single-handedly handled a call when every man in the company was unable to handle the call because of being infected by the flu.
Another early female firefighter in the US was Emma Vernell. She was 50 years old when she became the first woman to work as a firefighter in the state of New Jersey.
Some people continue to wonder if women are really capable of working as firefighters. One needs only look at statistics to find an answer to this quandary. Consider statistics from the national Candidate Physical Abilities Test that firefighters need to pass. In 2008, 70 percent of all women who took the exam passed. This figure is not significantly far behind the percentage of men who passed the exam. In the same year, 75 percent of men passed. This shows that women are not statistically far behind men in taking the exam and passing or failing is more a matter of individual capabilities than a question of gender.
It's likely that women remain underrepresented in the firefighting profession because of traditionally perceived gender roles. Fire departments all over the country have been found to have testing and qualification procedures that not only discriminate against women, but also against minorities as well. Available equipment is often designed to fit men rather than women. Also, harassment toward women is rampant in some departments.
Nevertheless, women succeed in careers as firefighters. In fact, hundreds of women have attained the rank of captain or lieutenant in their careers as firefighters. In fact, the city of San Francisco fire department was led by a woman, Chief JoAnne Hayes-White, as of 2004.
It's important that people realize that females are perfectly capable of serving as firefighters because, as a female Wisconsin firefighter once remarked, "No one cares if you're a woman when their house is on fire".