Stuck In Ice: Mom Gives Birth In Car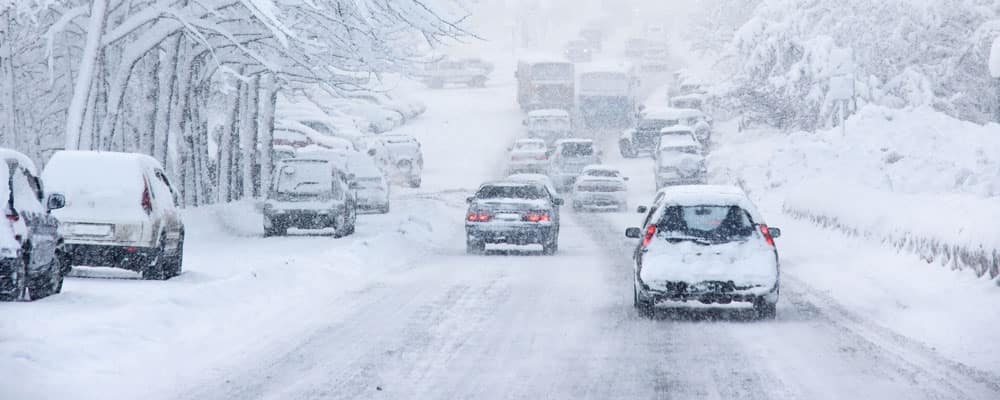 It is generally said that "when the going gets tough, the tough get going." This is just what a Wisconsin mom has proven along with her family. This whole thing happened when mom Pilar Gauthier gave birth to her son while on the way to the hospital. Before even getting into the car to head to the local hospital, her husband, Matt Grall had called 911 for an ambulance to come to their aid. But little did he know that his wife's current condition and the seemingly harsh environment would hamper their journey to the hospital.
Already, ice had covered the road thereby making it too slippery for the ambulance to get through. With labor fast progressing and coupled with the delay, Matt had no better option left than to get into the car with his wife and head for the hospital. Obviously, it was difficult to drive on the icy roads but they just had to get going to beat time. Unfortunately, things didn't work out as planned.
Noticing how Pillar's contractions ramped up, it was clear that there wasn't ample time to make it to the hospital. To this end, Matt had no other choice but to pull over to attend to the situation. He had to find a place to park the car and attend to his wife. Other than film the whole situation, there was no much work for him to do at this point as he had already played his role by bringing the family to where they are now.
Right on the side of the road, it became evidently clear that Gauthier will see herself through labor to give birth to her child without medical assistance. Whether they like it or not, the baby was right on the way and they had no other choice but to make preparation for their child's arrival. They were certainly in for an unconventional delivery.
Not long after they had pulled over, baby Mayan came along. There was no much time to struggle as things moved very quickly. According to Matt, the whole delivery thing lasted for about 5 minutes. One interesting thing that happened at the time was having everyone work in tandem to make things work. The family's younger children all had some fantastic roles to play during the delivery process. In fact, one of them had to use a shoelace to tie off the umbilical cord after the baby's arrival.
The Deputy Sheriff Sandra Finger came to the scene a few minutes after Baby Mayan was born in the car. Basically, she had to stay around to ensure that both mom and baby were safe as they waited patiently for the arrival of the ambulance. According to her, she even had to provide a blanket to keep them warm from the freezing cold. Dad had to continue what he was doing to help his wife.
Due to the icy condition of the roads, it was entirely difficult to get to the hospital. In fact, a plow driver had to come to their aid to plow the route to enable the ambulance to get to the hospital. Even at that, the roads were too slippery for the plow to get on with work. Thankfully, they were still able to make it to the hospital.
Obviously, the coming of the newest addition to the family and the circumstances surrounding his birth was very challenging. Kudos should be given to the family for the courage they took to weather the storm and ensure a safe delivery process. Despite the challenge before them, it is just interesting to see how everyone remained calm and collected throughout the entire time.
"Homeless Hero" Saves Multiple People from Fiery Highway Crash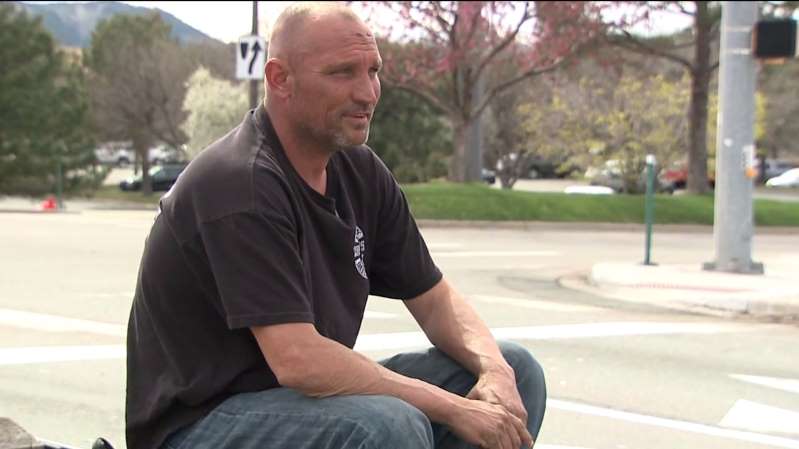 Just two short days ago a man named Darin Barton, who the people and news are calling the "Homeless Hero," saved multiple people from a fiery car crash on Colorado's Interstate 70.
Reports say the late April crash was caused by a truck driver that had lost control of his vehicle and collided with oncoming traffic. The same company has a bad history of problems with their vehicles. There are multiple reports letting trucks in need of repair on the road—including vehicles with break problems.
Luckily for the survivors of the crash, Darin Barton just happened to be passing by. Barton, a local homeless man, saw the crash happen and immediately sprang into action. He was able to pull several victims from the wreckage before emergency services arrived on the scene. The survivors of the crash are all lucky to have had the "Homeless Hero" passing by in their time of need.
Interestingly, this isn't the first time Barton has been a hero to the victims of a traffic accident. Two years ago, Barton saved a woman named Valerie Blease from a flaming car wreck. Blease describes how the collision left her confused and unable to escape her burning car when the "Homeless Hero" arrived and pulled her from the fire. She recalls that in the moment, she didn't know what was happening, only that someone was telling her there was a fire and she needed to get out.
Barton has become something of a local celebrity in Colorado despite his homelessness. He has appeared several times on the local news. Each of these appearances have been stories covering his heroics and even interviews with the "Homeless Hero" and the people he has saved. One of the victims of April's pileup said she "wasn't surprised" to learn that Barton had saved people from these kinds of wrecks before.
Not to leave this selfless hero unrewarded, the local community has banded together and raised thousands of dollars to help Barton in his time of need. Just like he has helped save people from car crashes on multiple occasions, the people of Colorado have come together to help Barton. Local news agencies have started a fundraising effort that has, so far, raised thousands of dollars to help cover Barton's costs as he finds work and a place to live. There have been some concerns that Barton may be the target of robbery given his insecure living situation and sudden rush to local fame, but a few local news agencies said they are working with local authorities to help ensure Barton's safety.
Darin Barton, the "Homeless Hero," is an inspiration reminder that even those of us with the least to give can still help people in the time of need. When interviewed, Barton said he was just helping people in need and hopes that others will be inspired to do the same.