Stuck In Ice: Mom Gives Birth In Car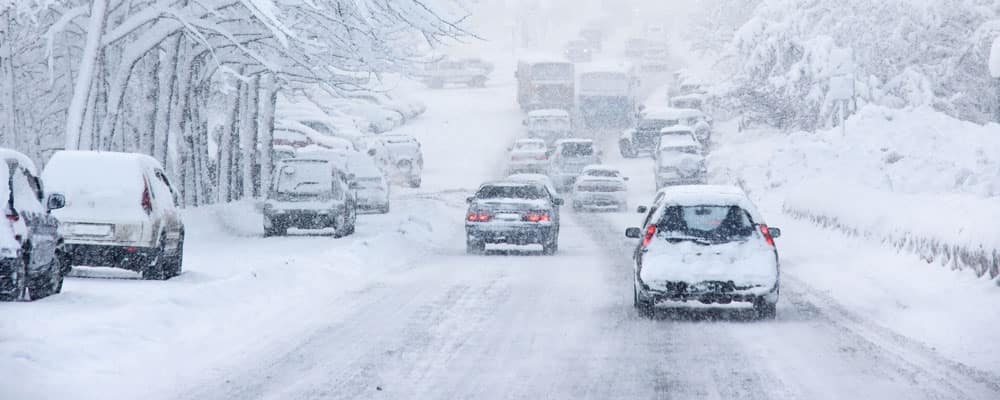 It is generally said that "when the going gets tough, the tough get going." This is just what a Wisconsin mom has proven along with her family. This whole thing happened when mom Pilar Gauthier gave birth to her son while on the way to the hospital. Before even getting into the car to head to the local hospital, her husband, Matt Grall had called 911 for an ambulance to come to their aid. But little did he know that his wife's current condition and the seemingly harsh environment would hamper their journey to the hospital.
Already, ice had covered the road thereby making it too slippery for the ambulance to get through. With labor fast progressing and coupled with the delay, Matt had no better option left than to get into the car with his wife and head for the hospital. Obviously, it was difficult to drive on the icy roads but they just had to get going to beat time. Unfortunately, things didn't work out as planned.
Noticing how Pillar's contractions ramped up, it was clear that there wasn't ample time to make it to the hospital. To this end, Matt had no other choice but to pull over to attend to the situation. He had to find a place to park the car and attend to his wife. Other than film the whole situation, there was no much work for him to do at this point as he had already played his role by bringing the family to where they are now.
Right on the side of the road, it became evidently clear that Gauthier will see herself through labor to give birth to her child without medical assistance. Whether they like it or not, the baby was right on the way and they had no other choice but to make preparation for their child's arrival. They were certainly in for an unconventional delivery.
Not long after they had pulled over, baby Mayan came along. There was no much time to struggle as things moved very quickly. According to Matt, the whole delivery thing lasted for about 5 minutes. One interesting thing that happened at the time was having everyone work in tandem to make things work. The family's younger children all had some fantastic roles to play during the delivery process. In fact, one of them had to use a shoelace to tie off the umbilical cord after the baby's arrival.
The Deputy Sheriff Sandra Finger came to the scene a few minutes after Baby Mayan was born in the car. Basically, she had to stay around to ensure that both mom and baby were safe as they waited patiently for the arrival of the ambulance. According to her, she even had to provide a blanket to keep them warm from the freezing cold. Dad had to continue what he was doing to help his wife.
Due to the icy condition of the roads, it was entirely difficult to get to the hospital. In fact, a plow driver had to come to their aid to plow the route to enable the ambulance to get to the hospital. Even at that, the roads were too slippery for the plow to get on with work. Thankfully, they were still able to make it to the hospital.
Obviously, the coming of the newest addition to the family and the circumstances surrounding his birth was very challenging. Kudos should be given to the family for the courage they took to weather the storm and ensure a safe delivery process. Despite the challenge before them, it is just interesting to see how everyone remained calm and collected throughout the entire time.
Experts Warn Pet Owners About The Dangers Of Himalayan Salt Lamps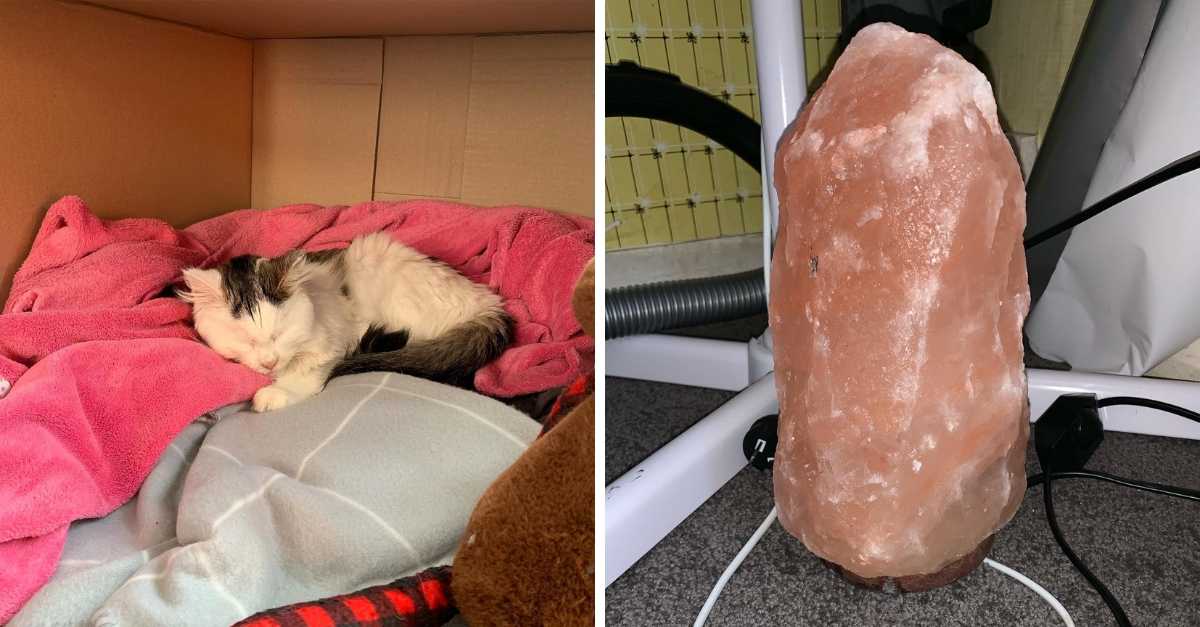 Pet owners are always looking to make sure that their four legged friends are safe and sound. It only makes sense, right? Our pets look to us for food, shelter and care. If we are not going to look out for them, who will? Now that Himalayan salt lamps are steadily rising in popularity, pet owners have been looking into the potential benefits that they have to offer.
These benefits are numerous to the owner but are these salt lamps truly safe for the pet? It is a question that certainly deserves answering. They might be a great addition to the home but these advantages could come at a cost to your pet. In a best case scenario, the lamps clean the air in the home and allow us to get a good night's sleep.
They are also said to offer a marked improvement to our serotonin levels. One woman has a horror story to offer about her cat and it is disconcerting, to say the least. The hidden dangers of these lamps need to be exposed, so that no other pets are forced to suffer from a similar fate. That's what makes this story such an important one to pass along and share with fellow pet owners.
After all, there are no shortage of people out there who are probably blissfully unaware of the issues that these lamps present. They reside at the intersection between home decoration and vital self care. It is easy to see why so many pet owners have already fallen under their spell. Maddie Smith was forced to wake up to a pet owner's worst nightmare recently.
Her cat was not behaving in her usual manner. Something was wrong with poor Ruby but Maddie was not sure what it was. Initially, she believed that the cat was simply feeling chilly. She tried her best to warm up Ruby and left for work. Unfortunately, the cat's condition slowly started to worsen. By the time Maddie was able to come back home, she could tell that something was seriously wrong with the cat.
When she took the animal to the vet's office, the connection between her condition and the Himalayan salt lamp that was being used had been revealed. Humans must avoid excessive exposure to salt and pets experience the same risk factors. These lamps release a sizable amount of salt into the air, causing pets to go through all sorts of harmful side effects.
If Maddie had not brought her pet to the vet's office when she had, we shudder to think of what may have happened next. Lamp owners need to take the proper precautions going forward. It all starts with proper lamp storage. The lamp cannot and should not be kept in an area that pets have easy access to. The owner should be storing the salt lamp far away from their animal.
Maddie's Facebook post about the matter was shared far and wide. She wanted to make sure that other pet owners did not make the same mistake as she did. It is easy to see how these errors happen, though. We mean well and we try our best to keep our homes looking and feeling nice. The last thing that any pet owner wants is to hurt their best friend.
Please do your part to assist other pet owners who might be experiencing similar issues by sharing this story. If you know someone who owns a pet and a Himalyan salt lamp, this is your chance to set things right. Ruby may have been licking this lamp excessively but she is going to be OK now! Let's do our part to make sure that other pet owners do not have to learn this lesson the hard way.