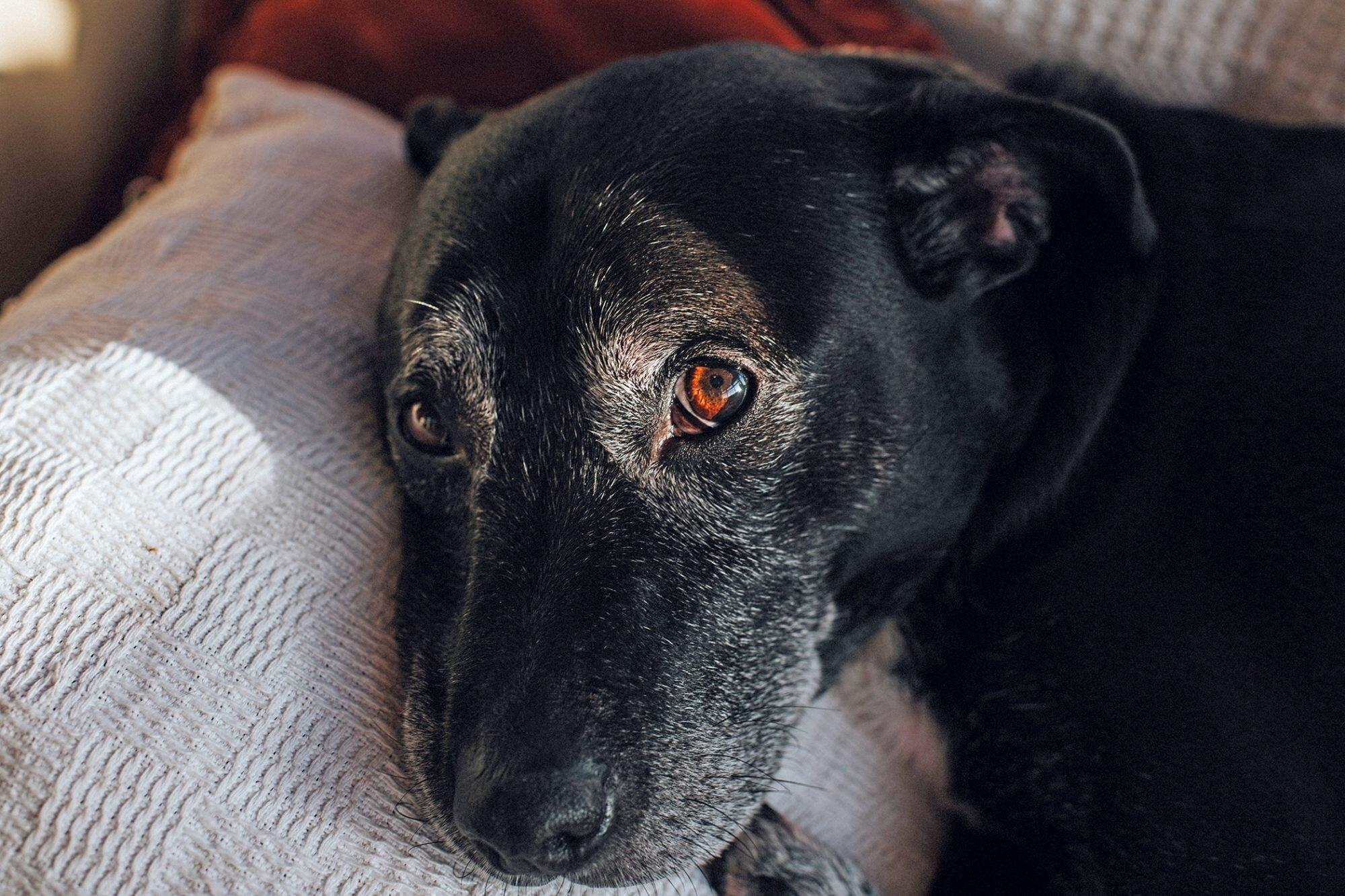 Stray Dog Gets Cancer Treatment After Limping Into Vet Clinic
Kindness knows no bounds, even when it's a total stranger or maybe even a stray dog. This was proven recently when a dog who was suffering wandered into the offices of a veterinary clinic and received a red carpet welcome.
Situations like these are unheard of these days, but the operators of the clinic proved that they are in the right business when they welcomed and treated the ailing canine.
It all began when the video camera inside the clinic's lobby area caught footage of the stray animal as he walked into the building.
It was obvious that the dog is a stray because no one came in behind him, and he appeared rather unkempt.
Just like a sick human would do, the injured dog had walked into the Instituto Luisa Mell veterinary clinic seeking medical help, and that he got.
It so happens that the clinic's veterinarian, Dr. Dayse Silva was at the front office area manning the desk at the time that the stray strolled in.
Some may call it a coincidence, others fate, but whatever it is, the dog could not have chosen a better time and opportunity when it wouldn't be shooed back outside by a random person.
The doctor welcomed the dog, who handed her his paw. It was at that point when she first noticed that something wasn't right.
At the onset, Dr. Silva observed that the dog was in pain because it had an ingrown nail. This she saw after holding on to the paw that the dog presented to her upon entering the animal clinic.
However, further testing showed that the dog had a malignant lump, necessitating chemotherapy, according to the Daily Mail.
Without delay, Dr. Silva and her team did all the necessary steps and initial assessments to prepare the dog for therapy.
Since then, the canine has already undergone his first chemotherapy treatment, to which he has reacted favorably. This has left the entire staff and people familiar with the case excited.
There is no longer any bleeding, and it seems to be pain-free, said Dr. Silva. She added that the very first chemotherapy session went well, so we'll evaluate each new treatment to see just how many sessions it would need.
Dr. Silva has grown quite fond of the dog, and as her new friend recovers, she has decided to open her home to him.
In the meantime, the veterinarian has organized a fundraiser to help pay for the dog's costly care. The clinic set a target they considered reasonable, of $700.
However, people following the story are happy to assist in any way possible, and so the 700 dollar mark has already been surpassed.
Residents haven't stopped there, as many of them have also contacted the clinic to express their intention to adopt him.
All in all, the dog chose the right moment on the right day and the right clinic to walk into. Things should continue looking up for this canine as he recovers and prepare to enter his new home and family.
Innovative Overpass To Reduce Wildlife Deaths and Injuries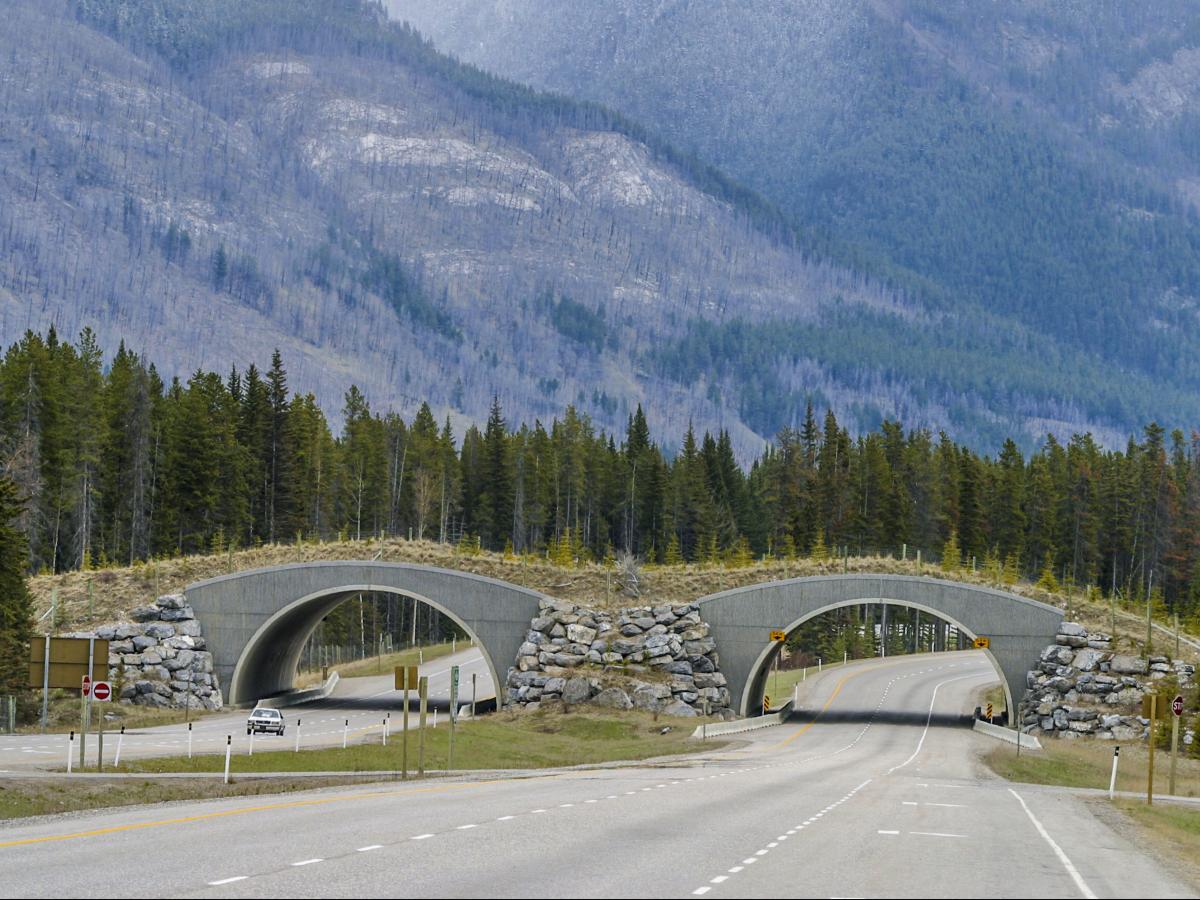 Sweden's declaration that it will build a network of animal crossings has been the latest example of international attempts to assist animals navigating busy roads.
Sweden's key highway draws to a complete halt each April. Dozens of reindeer led by indigenous Sami shepherds scramble all across E4 when they make their way west to the hills after a winter spent munching on lichen near Ume.
The crossings are becoming increasingly fractious as Sweden's city's main highway has become extremely busy, particularly if officials do not reach in time to close the route.
When drivers attempt to pass the reindeer as they cross the road, they spook the animals, causing lengthy gridlock as their Sami caregivers struggle to regain control.
According to Per Sandström, a land ecologist at the Swedish University of Agricultural Sciences who acts as a mediator between the Sami and municipalities to develop the crossings, these lichen lands can be precious for the reindeer during difficult climate conditions.
Swedish authorities announced this week that they would construct up to twelve viaducts for the reindeers, also known as "renoducts," to help with the crossings and make it easier for reindeer herds to access grazing.
The climate crisis has hit the country's 4,500 Sami herders and 250,000 reindeer hard, with forest fires in the summer and freezing rain in the winter hiding lichen under impenetrable sheets of ice.
Long-range mammals that aren't meant to live in these tiny, isolated pockets would profit most from this scheme, according to Sandström, who began his career in the United States, helping to establish grizzly bear ecological pathways in Montana.
The renoducts form part of a broader network of ecological bridges and crosswalks that seek to link fragmented ecosystems across the world.
Underpasses were also used to protect jaguars against traffic on Mexico's Yucatán peninsula.
Porcupines, apes, and kinkajous have used organic foliage crossings in the Peruvian Amazon to cross natural gas pipelines.
Bridges have been constructed over streets on Christmas Island to allow hundreds of thousands of red crabs to migrate from the jungle to the coasts on their annual cycle.
The wildlife bridges prevent several of the millions of wildlife fatalities each year on the world's roads and mitigate human infrastructure's unintended effects.
Since the bustling motorways around Los Angeles have fragmented habitats with low genetic variation, there are already indications of inbreeding amongst lions in the Santa Monica Mountains in southern California. An $87 million (£63 million) wild animals bridge is being built north of Los Angeles to help save the local mountain lion community from destruction. It will be the world's largest.
Animals may be harmed if their ecosystem is separated, as they may be unable to obtain food and water.
According to Mark Benson, a representative of Parks Canada's human-wildlife convergence group for Lake Louise, Yoho, and Kootenay, they might also have an effect on population genetic diversity.
In the United Kingdom, wildlife bridges are projected to be included in the government's wildlife recovery network, which seeks to link biodiverse areas as part of a 25-year environmental plan.
Natural England noted the environmental benefits in a 2015 study, citing the Netherlands as an example, and is creating a network of "ecoducts" to help animals travel across the world.
Highways England is progressively constructing wildlife bridges as a component of infrastructure projects around the region, with more expected for the future. However, some conservationists believe that not enough is being achieved in the United Kingdom.
Although significant demonstrations against the project failed to halt construction, De Retuerto believes they signaled a change of attitude toward environmental concerns in the UK.
He claims that a sustainable walkway at Twyford Down will be built solely for this purpose to invigorate the wildlife recovery network.