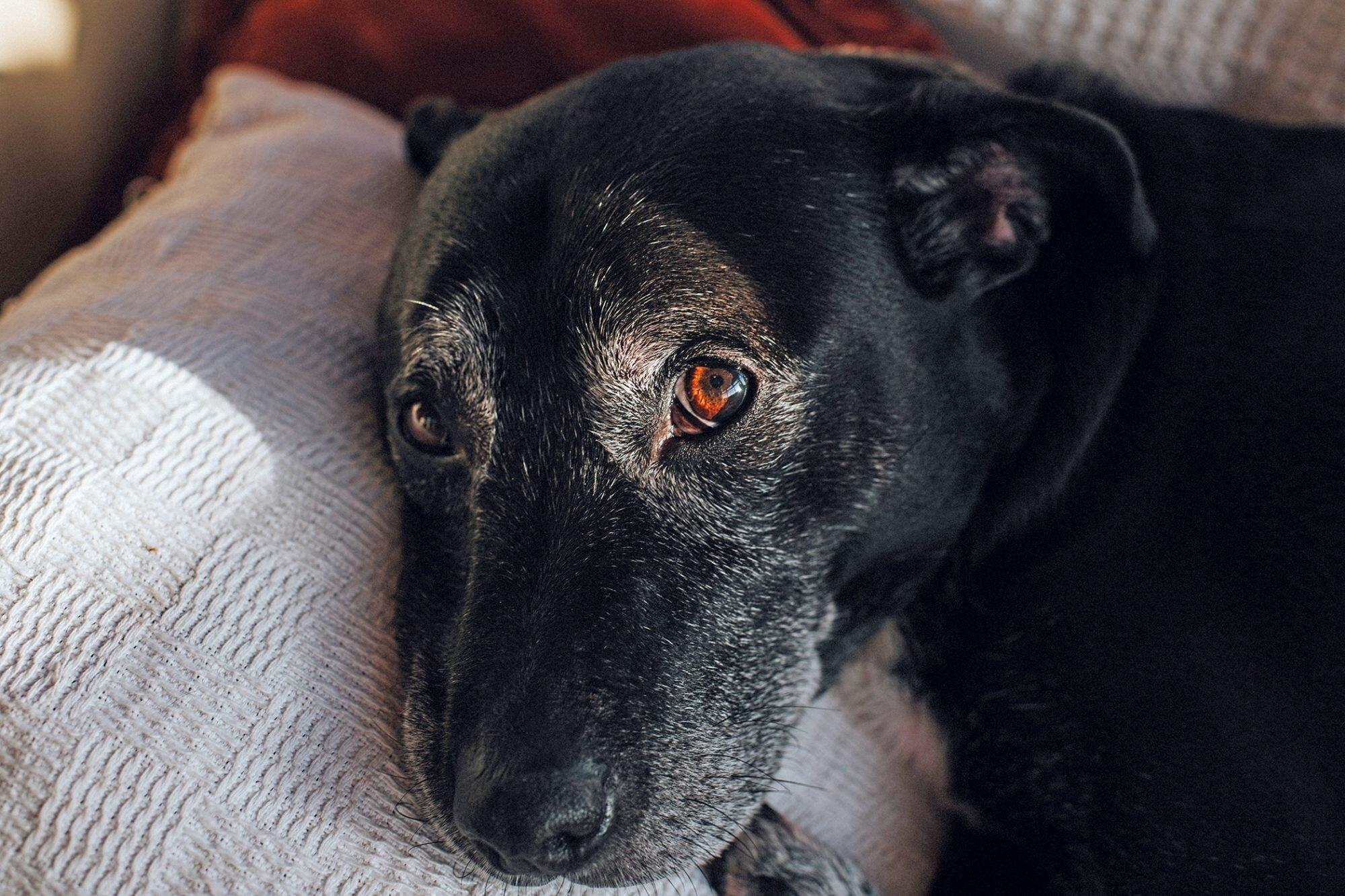 Stray Dog Gets Cancer Treatment After Limping Into Vet Clinic
Kindness knows no bounds, even when it's a total stranger or maybe even a stray dog. This was proven recently when a dog who was suffering wandered into the offices of a veterinary clinic and received a red carpet welcome.
Situations like these are unheard of these days, but the operators of the clinic proved that they are in the right business when they welcomed and treated the ailing canine.
It all began when the video camera inside the clinic's lobby area caught footage of the stray animal as he walked into the building.
It was obvious that the dog is a stray because no one came in behind him, and he appeared rather unkempt.
Just like a sick human would do, the injured dog had walked into the Instituto Luisa Mell veterinary clinic seeking medical help, and that he got.
It so happens that the clinic's veterinarian, Dr. Dayse Silva was at the front office area manning the desk at the time that the stray strolled in.
Some may call it a coincidence, others fate, but whatever it is, the dog could not have chosen a better time and opportunity when it wouldn't be shooed back outside by a random person.
The doctor welcomed the dog, who handed her his paw. It was at that point when she first noticed that something wasn't right.
At the onset, Dr. Silva observed that the dog was in pain because it had an ingrown nail. This she saw after holding on to the paw that the dog presented to her upon entering the animal clinic.
However, further testing showed that the dog had a malignant lump, necessitating chemotherapy, according to the Daily Mail.
Without delay, Dr. Silva and her team did all the necessary steps and initial assessments to prepare the dog for therapy.
Since then, the canine has already undergone his first chemotherapy treatment, to which he has reacted favorably. This has left the entire staff and people familiar with the case excited.
There is no longer any bleeding, and it seems to be pain-free, said Dr. Silva. She added that the very first chemotherapy session went well, so we'll evaluate each new treatment to see just how many sessions it would need.
Dr. Silva has grown quite fond of the dog, and as her new friend recovers, she has decided to open her home to him.
In the meantime, the veterinarian has organized a fundraiser to help pay for the dog's costly care. The clinic set a target they considered reasonable, of $700.
However, people following the story are happy to assist in any way possible, and so the 700 dollar mark has already been surpassed.
Residents haven't stopped there, as many of them have also contacted the clinic to express their intention to adopt him.
All in all, the dog chose the right moment on the right day and the right clinic to walk into. Things should continue looking up for this canine as he recovers and prepare to enter his new home and family.
Jughead's Journey: A Dog Is Rescued After Surviving With Jug On Head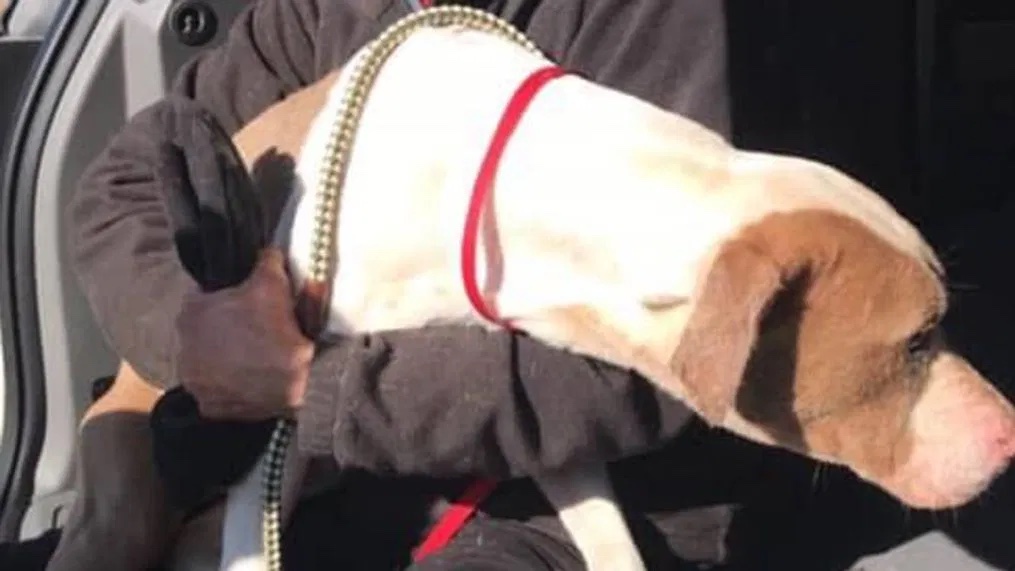 In the quiet neighborhoods of Montgomery County, Texas, a furry friend named Jughead found himself in a tight spot—literally. This courageous canine had inadvertently stuck his head inside a jug, turning a simple act of scavenging for food into a perilous predicament. Little did he know, a compassionate woman named Teri Goodnight would become his guardian angel.
Jughead, a stray dog with a name as unique as his misadventure, was affectionately dubbed after the container that caused his troubles. The jug, which turned out to be a cat feeder, became a makeshift helmet for poor Jughead, restricting his vision and creating a challenging barrier to eating and drinking. Enter Teri Goodnight, a woman with a heart full of compassion and a determination to make a difference.
Teri spent an entire month, investing not only time and effort but also several hundred dollars in fuel, on a mission to rescue Jughead. His elusive nature made the task a formidable challenge, as he roamed the neighborhoods near FM 1314 and Lazy Lane in the Porter area. But Teri refused to give up.
"We took wire cutters and cut all the way around it and pulled it off of his head. So this was the only way he was able to eat and drink or see," Teri explained. Despite the initial fear that Jughead couldn't breathe, it became clear that he could still manage essential functions. Yet, Teri's determination to free him from his plastic prison only intensified.
Jughead's story is not one of despair but of resilience and triumph. Teri's tireless efforts paid off, and Jughead, along with his friend Red, was finally captured and rescued. The jug was removed, unveiling a grateful pup who could now enjoy the simple pleasures of life without hindrance.
Reflecting on the emotional moment, Teri shared, "I literally cried for 10 minutes after I caught him, I just broke down started crying. I was relieved it was over." Jughead's rescue was not just a personal victory; it represented the power of kindness and the difference one person can make in the life of an innocent creature.
Now under the care of the East Texas Hoof and Paw Animal Rescue, Jughead and Red have a chance at a brighter future. Teri expressed her hope that they would find loving homes, breaking free from the challenges of street life.
"These two had a foster, they are now with a rescue so they will be vetted and adopted out and go to loving homes and not have to be street dogs anymore," Teri joyfully shared, emphasizing the transformative impact of compassion and dedication in the world of animal rescue.
Jughead's journey from a jug-bound wanderer to a hopeful candidate for a forever home is a testament to the remarkable bond between humans and animals, proving that sometimes, all it takes is one person with a big heart to change a life.