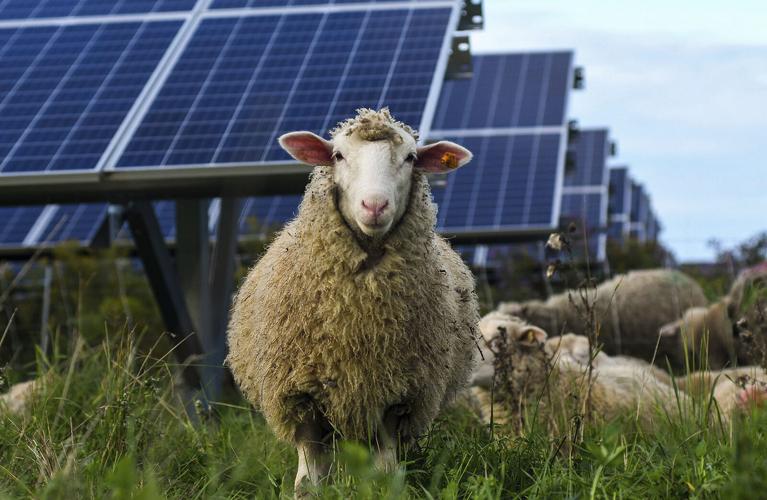 Solar Panels & Sheep – A Great Pairing
Installing solar panels in grazing fields benefits both sheep and the environment. Farmers can increase the efficiency of their land while also providing a comfortable environment for their sheep by incorporating solar panels into grazing fields.
Sheep are known to graze on vegetation, thereby creating a natural land maintenance system. They do, however, require shade and protection from the elements. Farmers can create a shaded area for their sheep to rest and protect them from the sun and rain by installing solar panels in grazing fields. This not only makes the sheep more comfortable, but it also aids in stress reduction, which can improve their overall health and well-being.
Solar panels in grazing fields can also help farmers save money on electricity costs. Farmers can reduce their reliance on the grid and lower their energy bills by producing their own electricity. They can also sell any excess energy back to the grid, increasing their profits even further.
The incorporation of solar panels into grazing fields benefits the environment as well. Solar energy is a clean, renewable energy source that does not pollute the environment. Farmers can reduce their carbon footprint and contribute to climate change mitigation by producing their own energy.
Salton Sea's Lithium Bonanza: A Boost for Electric Vehicles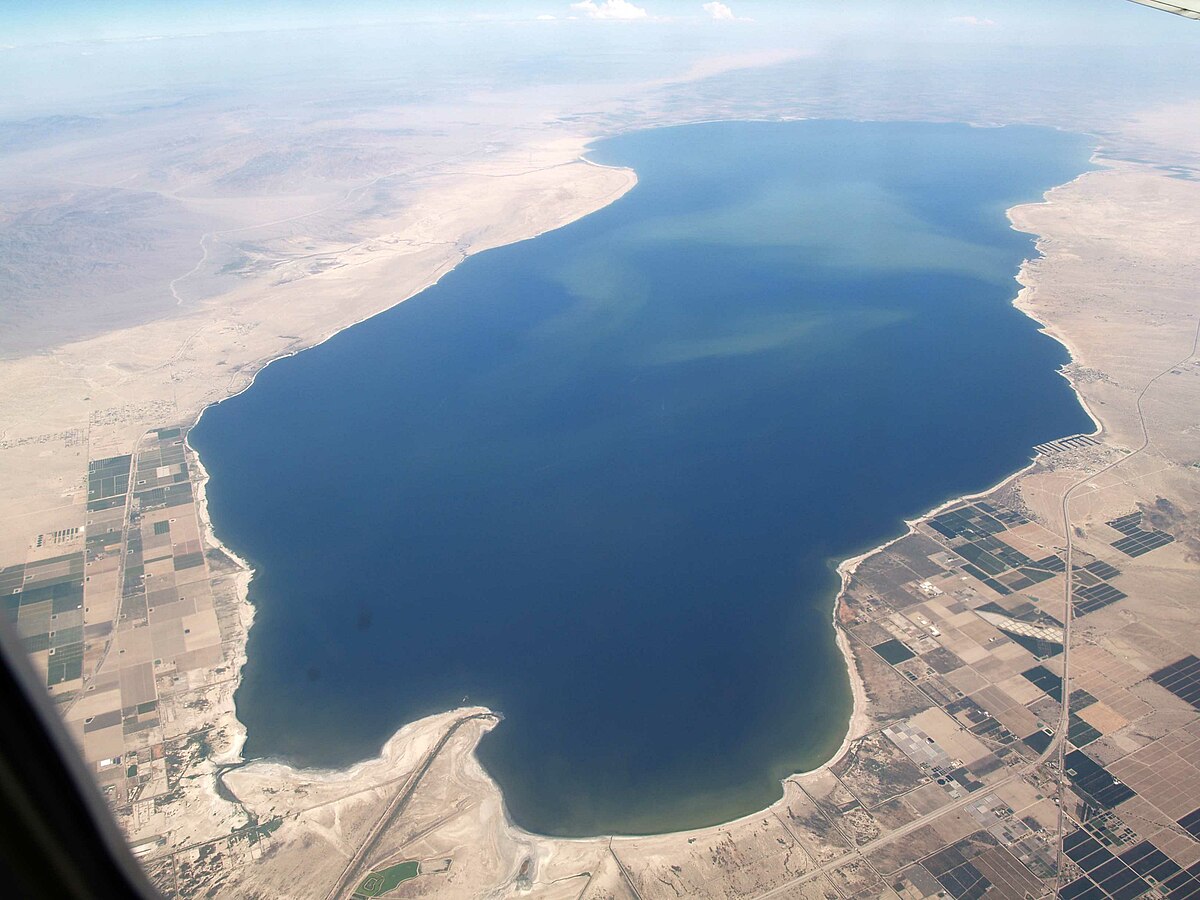 In a surprising turn of events, the Salton Sea in California, one of the largest lakes in the state, is making headlines for holding more lithium – a key component in electric vehicle batteries – than previously estimated. This newfound source of "white gold" beneath the lake's southern end presents a significant opportunity for the electric vehicle industry.
Recent federal analysis, led by researchers at Lawrence Berkeley National Laboratory, has unveiled a hidden treasure beneath the Salton Sea's surface. Deep in the hot fluids beneath the lake's southern region lies a reservoir of valuable lithium, a mineral essential for manufacturing electric vehicle batteries. The analysis suggests that a whopping 18 million metric tons of this precious resource could be extracted from the underground pool, separate from the lake's surface.
Termed as "white gold" due to its crucial role in powering electric vehicles, lithium is in high demand as the world shifts towards sustainable transportation. Alex Prisjatschew, an engineer with the U.S. Department of Energy, which funded the analysis, revealed that this estimate is the first public documentation of the potential lithium bounty at the Salton Sea. The projected 18 million metric tons could translate to approximately 382 million electric vehicle batteries.
The revelation that the Salton Sea holds such a substantial lithium reserve is groundbreaking for the electric vehicle industry. With fewer than 300 million cars and trucks registered in the United States, the potential to produce over 380 million electric vehicle batteries is indeed a game-changer. This discovery brings new hope for meeting the increasing demand for lithium as electric vehicles become more prevalent and critical in the effort to reduce carbon emissions.
The availability of vast lithium resources at the Salton Sea not only promises economic benefits but also contributes to environmental sustainability. As electric vehicles gain prominence in the transportation sector, a reliable and domestic source of lithium is crucial for reducing dependency on foreign markets and ensuring a stable supply chain.
The Salton Sea's unexpected role as a significant lithium reservoir marks a new chapter in the transition to cleaner and greener transportation. With ongoing advancements in electric vehicle technology, the newfound abundance of lithium provides an optimistic outlook for the industry's growth. As researchers and companies explore ways to extract and utilize this "white gold," the Salton Sea could emerge as a key player in shaping the future of sustainable transportation.