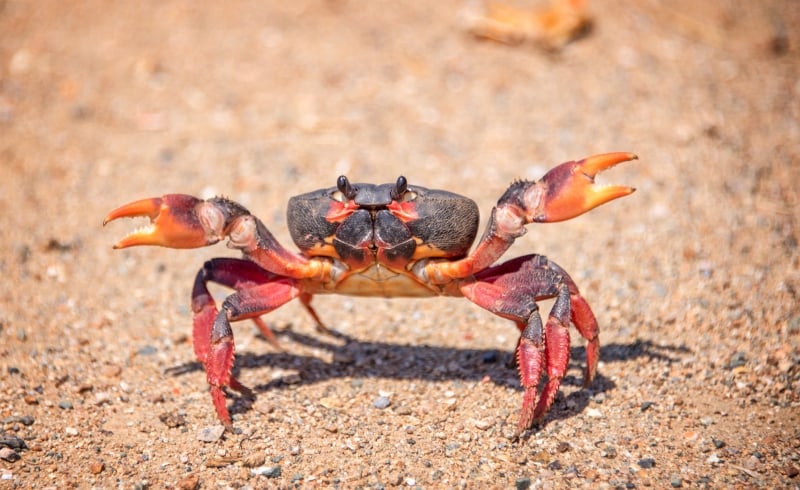 Sierra Leone's Missing Crab Found Again
Most biologists dream of being that one scientist who is able to find a species already declared extinct and being able to prove it's still alive and hanging on. Typically, biologists and similar can spend a career chasing after a single species and not finding anything. However, in the case of a particular crab, Pierre A Mvogo Ndongo seemed to have won the scientific world's version of a lottery ticket prize.
In January 2021, Ndongo was in Sierra Leone trying to track down a particular type of land-based crab. The last time the given species had actually been recorded as observed was as far back as 1796, some 225 years earlier. Given the lack of siting for more than two and a half centuries, the Afzelius' crab was considered officially extinct. The last one was seen in Sierra Leone, so Ndongo decided that was the place to start on a blind treasure hunt otherwise.
Officially known as Afrithelphusa leonensis by scientific record, the suspect land crab was clearly a prize in the biology world, and a good number of other scientists had been working to find it for years. This particular creature was even more challenging. Typically, inland crabs can be found near or in freshwater, generally living in burrows in the bank. The Afzelius' crab was different; it could easily travel far from water being able to breathe air just as well on land as it did in water. Even more notable, the species had the ability to climb, which could easily locate it up in trees, between rocks, marshes and deep in natural holes. Essentially, just about anywhere the crab could fit it could get to.
However, the Afzelius' crab is only found in a few regions. Sierra Leone and Liberia make up two locations, while Guinea is the other. When Ndongo arrived, the first three weeks pretty much ended up with no results. He had an additional disadvantages – where many research projects have extensive notes and prior research to work with, Ndongo had nothing except a very dated record from two and half centuries earlier.
Some logic did apply. Knowing that motor vehicles didn't exist at the time, a foreigner would have had to find the animal within walking distance. Freetown was the most likely location a visitor researcher would have been based out of at the time, so that was a rational starting point. Ndongo spent much of his early time in the nearby forests as a result. Additionally, the research teach he led canvassed the area for anyone seeing anything remotely looking like a land crab. As it turned out, one fellow on a farm had seen something. Ndongo and staff went to the farm, talked with the owner, and began searching the location intensively. The tip paid off.
The particular land crab was found in a nearby forest near Guma Lake. They were a hardy bunch and well-talented at hiding. The crew had to practically dig the creatures out of their burrows with shovels and picks. Then, after cleaning off the crabs, the suspicion was confirmed. Ndongo had indeed rediscovered the "extinct" crab once again. Ndongo's work has now re-established the endangered status of the species, as well as confirmation of related types of crabs in the area as well. All are threatened by local development as well, a classic story. Whether they survive now depends on local conservation efforts in Sierra Leone, a region that for decades as been torn apart by war. It's going to be a tough road ahead.
Growing Trends Of Women Opening Independent Bookstores in the UK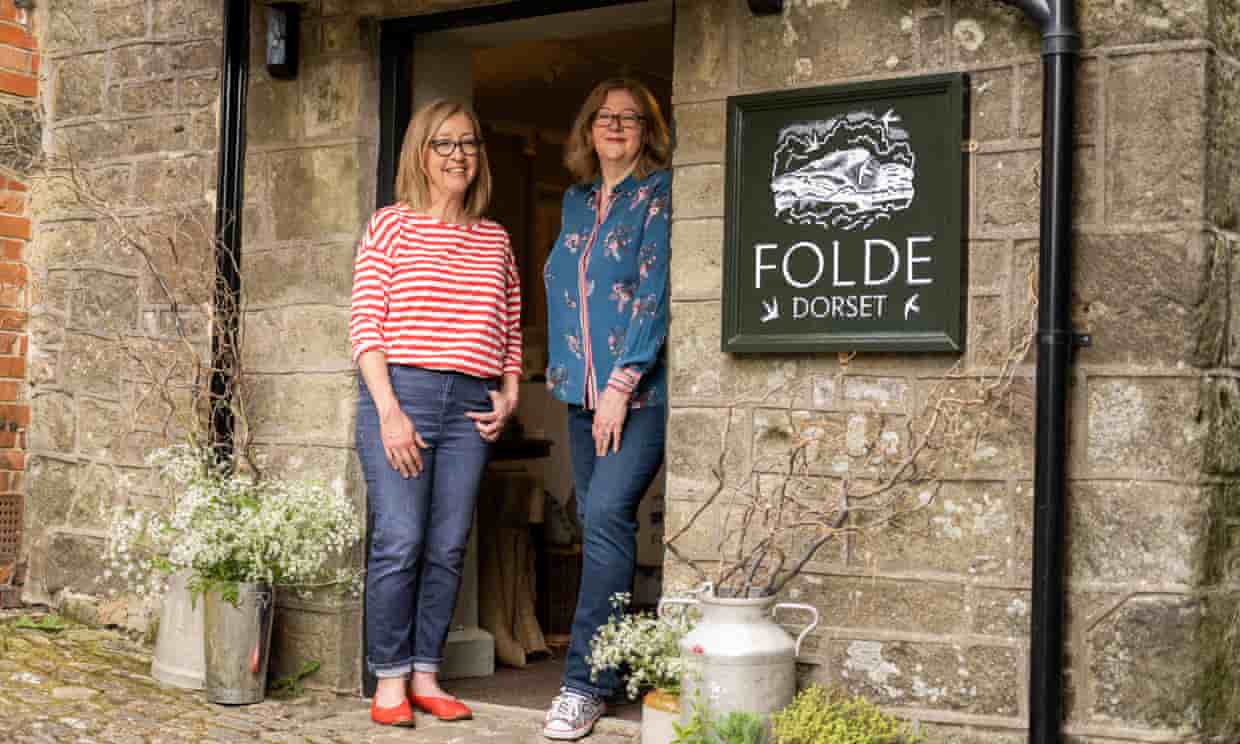 In recent years, there has been a growing trend in the UK of women opening and running independent bookshops together. These bookshops cater to local communities and offer a personalized touch that larger booksellers cannot provide. One such duo is Amber Harrison and Karen Brazier, who were both burnt out from their careers and wanted to pursue a more fulfilling path.
Harrison and Brazier were neighbors and good friends who shared a love of books and a desire to own a shop in their hometown that they could walk to and feel like part of the community. They decided to open a local bookshop together, and their success has been an inspiration to other women looking to pursue their dreams.
Their story is not unique, as many female friendship duos are opening bookshops across the UK. The pandemic has been a significant factor in this trend, providing the push many women needed to take the leap of faith and start their own business.
For these women, running a bookshop is more than just a business. It's a passion project that allows them to introduce people to new titles and share their love of reading with others. They pride themselves on offering a range of books that cater to their community's interests, including key themes such as land, sea, and self.
Independent bookshops like these offer a personalized touch that larger booksellers cannot provide. Customers can build a relationship with the owners and feel like they are part of a community. This sense of community is especially important in today's world, where many people are feeling disconnected and isolated.
The success of these women-owned bookshops has been a welcome addition to the UK's literary landscape. They provide a unique perspective and offer a diverse range of books that larger booksellers may overlook. They also serve as an inspiration to other women who are looking to pursue their dreams and start their own businesses.