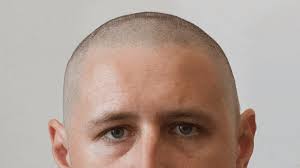 Scientists Identify a Real Hair-Growing Molecule
Research on how to restore lost hair has been chased at for years. It's also been the butt of many jokes and the medium for more than a handful of scams. The idea of a hair loss cure goes back to the wild, wild West when snakeoil shucksters traveled from town to town offering bottles of anything promising it was a cure for male baldness. The problem, it turned out, was that hair loss wasn't just limited to men. Women suffered the loss as well on a regular basis. It was just hidden more often with wigs.
In modern times, multiple companies have tried to launch hair loss products with limited success. Some of those chemicals also tend to have harsh side effects as well for users. In short, there hasn't been a natural, positive solution for the problem. And sufferers of androgenetic alopecia have it extremely hard, losing hair in greater amounts without a cure.
Researchers at the University of California – Irvine have been trying to tackle the hair loss issue proactively, potentially coming up with a solution in their latest research results. Specifically, the work has focused attention on the SCUBE3 molecule, an ingredient that plays an important role in affecting how hair grows or does not.
Hair growth in people is controlled by the dermal papilla cell structure. These cells turn on or turn off cellular division that, in turn, impacts the activity of hair follicles. It's been known for years that the papilla cells were the engine of the process, but it wasn't clear where the ignition key was located to start that engine. Utilizing a very different paradigm approach in their research, the UC Irvine team steered away from the traditional research already well-tried and instead looked at how the cells communicated to each other chemically.
The SCUBE3 molecule is instrumental in carrying the messages or signals from the papilla cells to their neighboring cells that then trigger hair growth. SCUBE3 is produced naturally by the same papilla cells, so understanding how to control the molecule has been identified as the key in controlling how to turn on hair growth as well.
In folks who are suffering from the aforementioned alopecia condition, the triggering chemicals are not present or malfunction. As a result, hair loss occurs and no new growth happens to replace that loss. However, when SCUBE3 is intentionally controlled, excessive hair growth can be stimulated, as has been proven in lab mice used for research on the matter. Subsequent testing confirmed the same logic and research applied to human hair cells as well. While nowhere near ready for use by the consumer market, much less prescribed application, SCUBE3 manipulation as shown by the UC Irvine research has significant promise for being a hair-growth gamechanger.
Vaccine For Bees Could Offer Glimmer of Hope To Declining Bee Populations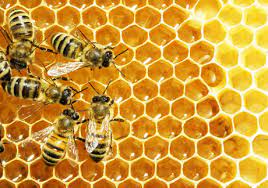 In recent years, the world has been grappling with the alarming decline of bee populations. Bees play a crucial role in pollinating crops and contributing to the ecosystem, making their survival critical to our food supply and environment. Unfortunately, diseases, parasites, and climate change have been devastating bee populations, and many beekeepers are losing up to 50-70% of their colonies due to disease. However, a new development could be a game-changer in the fight to save bees.
A biotech company has created the world's first vaccine for honeybees, offering hope for the survival of bee populations. The vaccine works by vaccinating the queen bee, who then passes on the immunity to millions of offspring that make up the colony. This breakthrough could revolutionize the fight against American foulbrood disease, a bacterial infection that has been decimating bee populations.
American foulbrood disease is a severe bacterial disease that affects honeybee larvae, causing them to die rapidly and emit a foul odor. When a colony is infected, all equipment and infected bees must be burned and buried, making the disease a significant threat to the beekeeping industry. The vaccine could help prevent the spread of the disease by providing colonies with immunity to the bacteria.
The vaccine is still in the early stages of development and requires further testing, but it has already shown promising results in trials. If successful, the vaccine could be a game-changer in the fight to save bees and protect our food supply. Bees are responsible for pollinating a third of the food produced in the United States, and their role in the ecosystem is worth an estimated $15 billion annually.
The decline of bee populations has become a global concern, and scientists and beekeepers have been working tirelessly to find solutions. The development of the bee vaccine could be a significant step forward in protecting these essential creatures. With the vaccine, beekeepers can help reduce the impact of diseases on their colonies and keep their bees healthy and thriving.
The creation of a vaccine for honeybees offers a glimmer of hope in the fight against the decline of bee populations. While the vaccine is not a silver bullet, it could be an essential tool in reducing the impact of diseases on bee populations. As research continues, we can only hope that this development will lead to a brighter future for bees and the important role they play in our ecosystem.