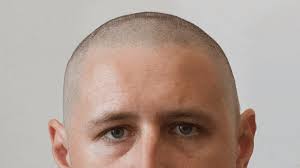 Scientists Identify a Real Hair-Growing Molecule
Research on how to restore lost hair has been chased at for years. It's also been the butt of many jokes and the medium for more than a handful of scams. The idea of a hair loss cure goes back to the wild, wild West when snakeoil shucksters traveled from town to town offering bottles of anything promising it was a cure for male baldness. The problem, it turned out, was that hair loss wasn't just limited to men. Women suffered the loss as well on a regular basis. It was just hidden more often with wigs.
In modern times, multiple companies have tried to launch hair loss products with limited success. Some of those chemicals also tend to have harsh side effects as well for users. In short, there hasn't been a natural, positive solution for the problem. And sufferers of androgenetic alopecia have it extremely hard, losing hair in greater amounts without a cure.
Researchers at the University of California – Irvine have been trying to tackle the hair loss issue proactively, potentially coming up with a solution in their latest research results. Specifically, the work has focused attention on the SCUBE3 molecule, an ingredient that plays an important role in affecting how hair grows or does not.
Hair growth in people is controlled by the dermal papilla cell structure. These cells turn on or turn off cellular division that, in turn, impacts the activity of hair follicles. It's been known for years that the papilla cells were the engine of the process, but it wasn't clear where the ignition key was located to start that engine. Utilizing a very different paradigm approach in their research, the UC Irvine team steered away from the traditional research already well-tried and instead looked at how the cells communicated to each other chemically.
The SCUBE3 molecule is instrumental in carrying the messages or signals from the papilla cells to their neighboring cells that then trigger hair growth. SCUBE3 is produced naturally by the same papilla cells, so understanding how to control the molecule has been identified as the key in controlling how to turn on hair growth as well.
In folks who are suffering from the aforementioned alopecia condition, the triggering chemicals are not present or malfunction. As a result, hair loss occurs and no new growth happens to replace that loss. However, when SCUBE3 is intentionally controlled, excessive hair growth can be stimulated, as has been proven in lab mice used for research on the matter. Subsequent testing confirmed the same logic and research applied to human hair cells as well. While nowhere near ready for use by the consumer market, much less prescribed application, SCUBE3 manipulation as shown by the UC Irvine research has significant promise for being a hair-growth gamechanger.
Doubling-Up Solar Use and Protecting Water Simultaneously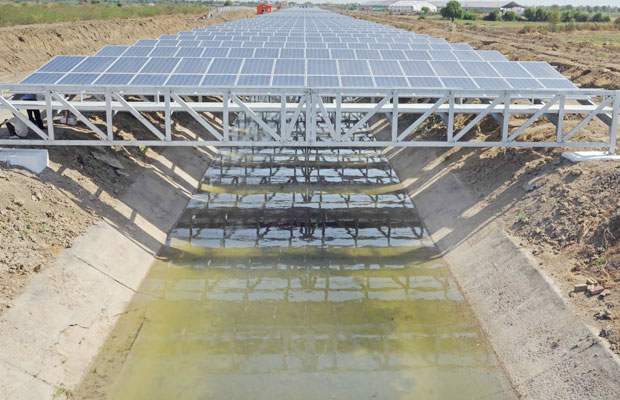 Put water out in the hot sun, and it will eventually disappear. Evaporation causes water to turn into gas and the same dissipates upward until it becomes condensate and rains back down. While this is part of how nature recycles moisture, for farming and water supplies, evaporation is a serious loss.
California is ground zero for agricultural drought and strained water systems, especially in 2022, facing another drought period in less than a decade. Much of the state's water is moved through a canal system, taking the moisture from the wetter north to provide water supply to the Central Valley and the Southern California region. However, while a tremendous amount of water moves everyday through the statewide canal system, a good portion of it is lost to evaporation as well as being directly exposed to the sun.
To solve the water loss problem partially as well as create a solar farm that generates easy energy, Turlock Irrigation District has invested some $20 million in creating serious solar panel covers for water canals traveling through the Turlock area. Two locations will have the construction applied, one being a 500-foot long section, and the other a much bigger stretch measuring a mile in distance. The project is being watched closely for success. If it works, there's a significant interest in keeping it going and adding to the effort.
California as a state is criss-crossed by 4,000 miles of water canals. Just on a space-basis alone, covering that network with solar panels could generate at least thirteen gigawatts of new energy daily. That would generate enough electricity for almost 10 million homes (9.75 million to be exact). The energy generation would be huge; right now there are 13.1 million homes statewide.
California won't be the first to apply solar panels over its water canals; that honor goes to India. However, if the project is successful, California will definitely hold the title to the biggest related project globally if the second mile-long part gets completed. Dubbed Project Nexus for both parts combined, Turlock's goal is to build and apply solar panel covers or canopies over the water canals themselves, as well as hooking them up to the power grid. The project is to start this year in Fall 2022 and expected completion is in 2024.
The panels are expected to have a direct impact on evaporation as well in a two-fold manner. First, their function as a cover breaks up the heat effect of the sun directly on the water in the canal. Second, the structures break up the wind factor, which can also create a drying effect as well. That means more water stays in liquid form and gets to its destination by traveling through the canal system. The difference matters; some 80 percent of water that is sourced in California goes to Southern California to sustain that region, after already providing sufficient supply for folks up north. Just from the hot sun exposure alone, up to 2 percent of the total is lost before the water arrives in the South. Adding some of that back in can be a gamechanger in supply, to the tune of 65 billion gallons a year.
The benefits are big stakes. If the project works, it could be the impetus to covering all of California's canals. And that could save and that could produce some 50,000 acres of hydrated farming soil or supply water to another 2 million people. That is in addition to the electricity benefits noted above. The world is changing, and folks visiting California and driving down Interstate 5 and other areas may see it first hand with Project Nexus and more.