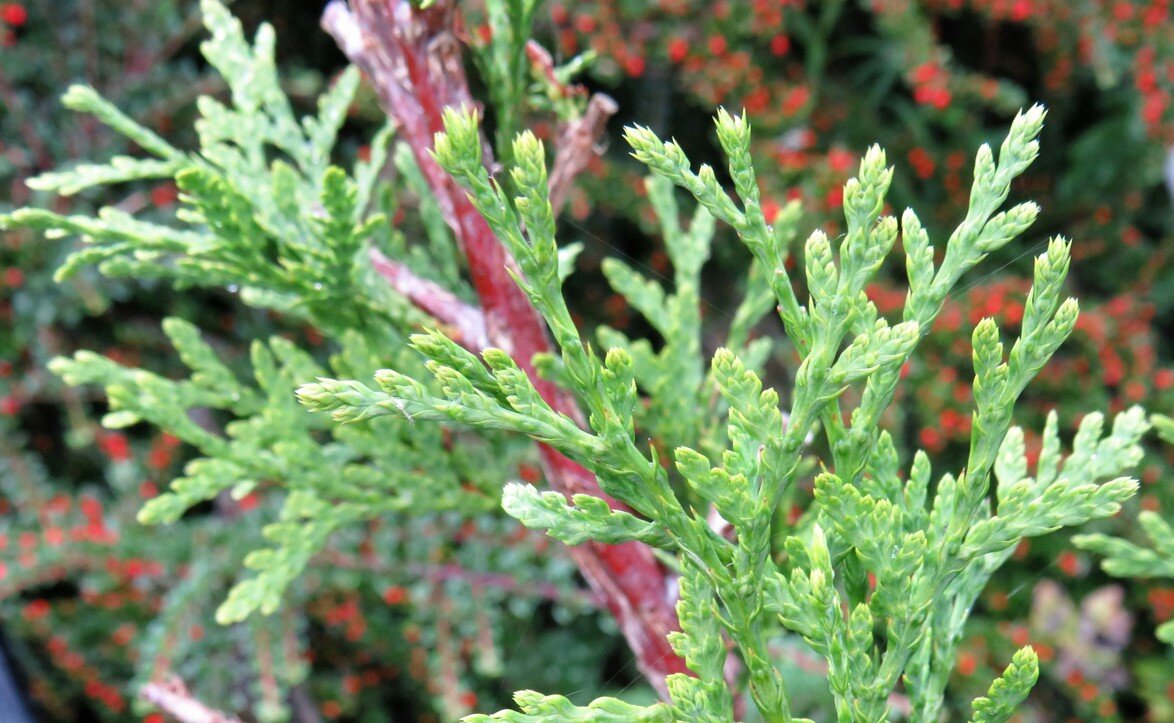 Schools Realize Pollution Protection from Hedges
While plants and trees are regularly used in some types of landscaping for schools, at least to define their property perimeter, not much is used within the school grounds unless it happens to be out in the country in a private prep style master plan. However, that may change. A new study has confirmed that a significant number of plants in and around a school goes a long way in helping cut down ambient pollution affecting kids, particularly exhaust from nearby traffic.
Scientists spent some time and specific examination of the effect of air pollution exposure on school children. In specific tests, they compared the amount of pollution from roadside sources with normal school environments versus those that specifically had roadside vegetation as barriers to protect schools. The findings confirmed a significant difference in the amount of pollution the kids in a given school were being exposed to.
Roadside pollution generally travels through the air and directly affects air quality for those breathing in the vicinity. While building HVAC systems can filter out quite a bit, it becomes useless in a school setting where kids take their breaks outside in the school yards and sports fields. In these cases, children who are still developing are being exposed daily to toxic fumes that are known to produce carcinogenic effects over time. This is seen dramatically in countries with poor air quality control and massive smog problems.
Lancaster University researchers focused on the effects of tredges, essentially an adult-height hedge plant system installed at a trio of Manchester grade schools in 2019. The work was done during the summer holidays, which provided a clean time break and a point of starting for measurement and metrics when the kids returned in the fall.
Each school had different types of plant barriers to measure the efficacy of the plant type versus others. One had an ivy screen, another red cedar, and another with regular mixed plant hedges. The ivy screen school definitely reduced the amount of particulates floating towards kids, but it was a poor barrier to black carbon. On the other hand, the mixed plant hedges reduced air pollution far more. The clean red cedar tredges, however, were the most effective. These plantings cut black carbon transfer by half, or 49 percent, and either a half or a fourth of two different particular types, 46 percent and 26 percent respectively. All of the tredges, regardless of mix or plant, cut down pollution spikes effectively, a common problem during commute gluts on nearby roads.
The local Manchester City Council as well as non-profits helped fund the work and research, as well as the supplies and planting for the tredges, including running education workshops for the neighborhoods on what was being done, why and the benefits. The impact plus the research is definitely being looked at, raising eyebrows as well as interest in applying the lessons to schools in the area and further, particularly in advocating for greener infrastructure and land use planning in the future.
Doubling-Up Solar Use and Protecting Water Simultaneously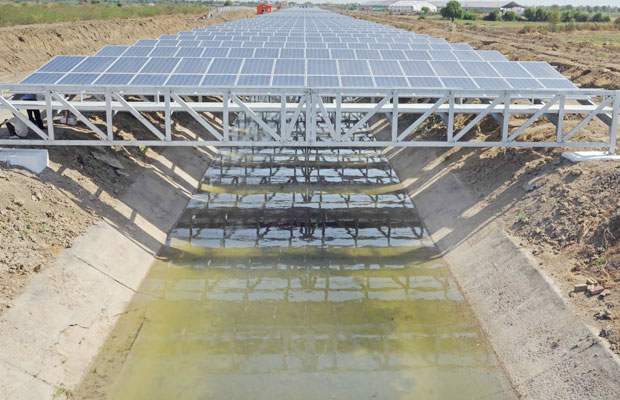 Put water out in the hot sun, and it will eventually disappear. Evaporation causes water to turn into gas and the same dissipates upward until it becomes condensate and rains back down. While this is part of how nature recycles moisture, for farming and water supplies, evaporation is a serious loss.
California is ground zero for agricultural drought and strained water systems, especially in 2022, facing another drought period in less than a decade. Much of the state's water is moved through a canal system, taking the moisture from the wetter north to provide water supply to the Central Valley and the Southern California region. However, while a tremendous amount of water moves everyday through the statewide canal system, a good portion of it is lost to evaporation as well as being directly exposed to the sun.
To solve the water loss problem partially as well as create a solar farm that generates easy energy, Turlock Irrigation District has invested some $20 million in creating serious solar panel covers for water canals traveling through the Turlock area. Two locations will have the construction applied, one being a 500-foot long section, and the other a much bigger stretch measuring a mile in distance. The project is being watched closely for success. If it works, there's a significant interest in keeping it going and adding to the effort.
California as a state is criss-crossed by 4,000 miles of water canals. Just on a space-basis alone, covering that network with solar panels could generate at least thirteen gigawatts of new energy daily. That would generate enough electricity for almost 10 million homes (9.75 million to be exact). The energy generation would be huge; right now there are 13.1 million homes statewide.
California won't be the first to apply solar panels over its water canals; that honor goes to India. However, if the project is successful, California will definitely hold the title to the biggest related project globally if the second mile-long part gets completed. Dubbed Project Nexus for both parts combined, Turlock's goal is to build and apply solar panel covers or canopies over the water canals themselves, as well as hooking them up to the power grid. The project is to start this year in Fall 2022 and expected completion is in 2024.
The panels are expected to have a direct impact on evaporation as well in a two-fold manner. First, their function as a cover breaks up the heat effect of the sun directly on the water in the canal. Second, the structures break up the wind factor, which can also create a drying effect as well. That means more water stays in liquid form and gets to its destination by traveling through the canal system. The difference matters; some 80 percent of water that is sourced in California goes to Southern California to sustain that region, after already providing sufficient supply for folks up north. Just from the hot sun exposure alone, up to 2 percent of the total is lost before the water arrives in the South. Adding some of that back in can be a gamechanger in supply, to the tune of 65 billion gallons a year.
The benefits are big stakes. If the project works, it could be the impetus to covering all of California's canals. And that could save and that could produce some 50,000 acres of hydrated farming soil or supply water to another 2 million people. That is in addition to the electricity benefits noted above. The world is changing, and folks visiting California and driving down Interstate 5 and other areas may see it first hand with Project Nexus and more.