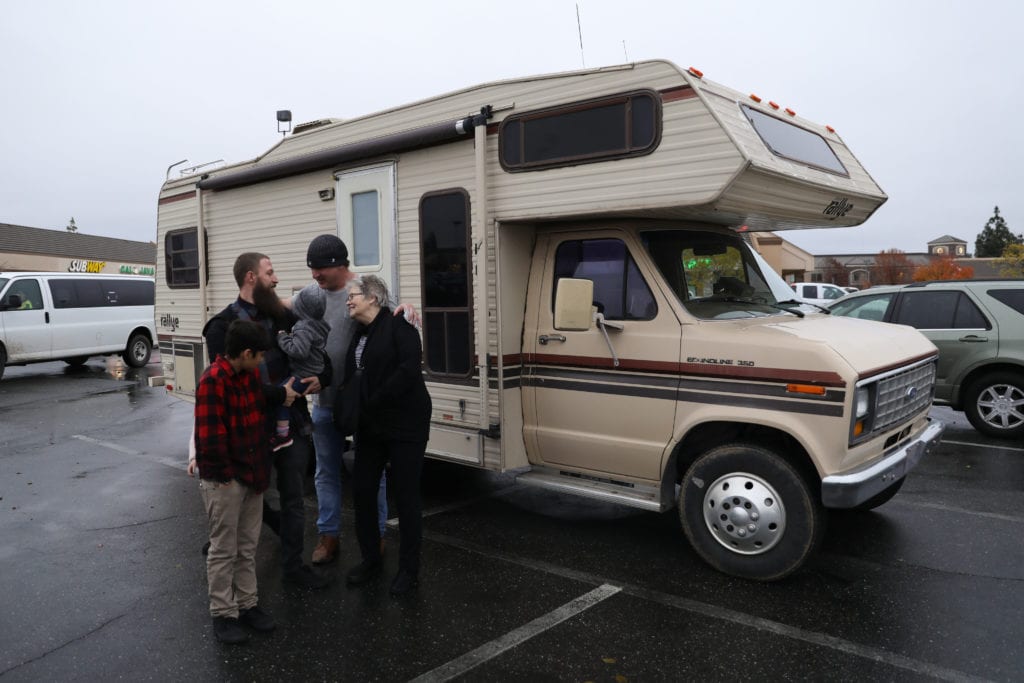 RV Donations for Wildfire Victims Helps Nearly 100 Families
A recreational vehicle, or RV, is regularly seen at national parks, camping sites, on the big interstate highways and at beaches. They provide the means to travel the country by road and live for extended periods away from home with similar amenities and without the cost of hotels for the same. However, for many, RVs can also be a lifeline to some normality after losing a home as well. That was the driver that pushed Woody Faircloth to find a way to repurpose RVs into temporary homes for those who've lost a home due to wildfire.
Given the obvious changes that have occurred with the climate and the intensity of destruction being seen in wildfires every year since 2015, hundreds of people have lost their homes and not all of them have been able to recover immediately or move elsewhere. As a result, Faircloth's nonprofit program tries to bridge the gap for such folks by helping them get a roof over their heads via an RV. The nonprofit, EmergencyRV.org, takes donations and donated RVs to help out those who desperately need a place to live after a wildfire disaster.
The issue is acute in the rural areas. Many people inherited their homes from relatives and had been able to live for decades without the otherwise prohibitive cost of buying a home outright. However, these same residents oftentimes functioned on very low incomes, sometimes government benefits, and had no ability to insure their property. When a wildfire tore through their area, they lost everything without any ability to replace it. Without Faircloth's program, such folks had zero chance of having their own place to live again on their property.
The EmergencyRV program started as a GoFundMe project online just to get the initial RV refurbished, delivered and provided to a needy family. From there, the program took off and grew exponentially. Since the start, Faircloth's program has now made multiple trips to communities hit hard by fire loss, including firefighters who have lost their own homes being on the firelines trying to protect everyone else. And with every delivery, Faircloth and friends basically help someone stop feeling like a burden on others.
By career, Woody Faircloth is another face in the telecom industry, but for the folks whom Faircloth and his support team have helped, Faircloth might as well have been an angel given how much his RVs help out.
500,000-Year-Old Wooden Structure Rewrites History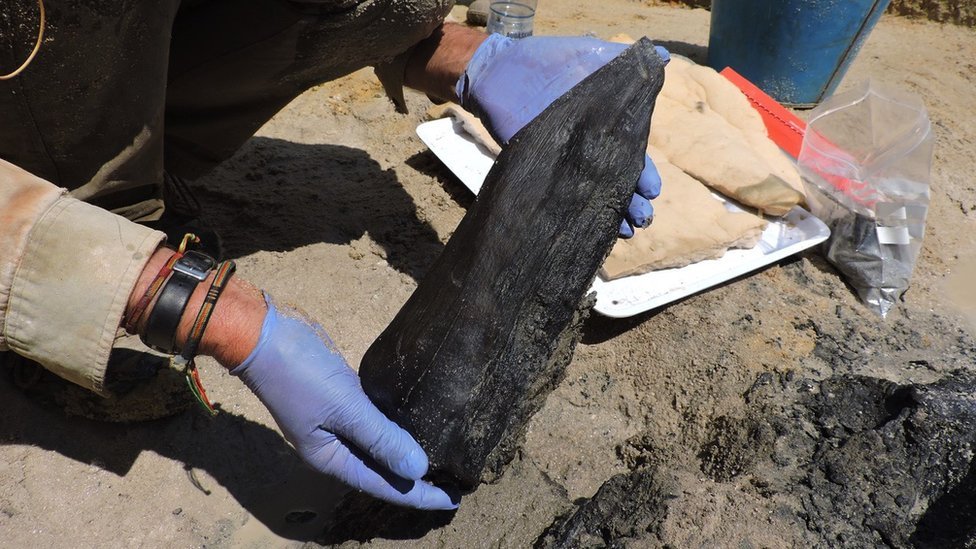 In an archaeological discovery, a wooden structure dating back an astonishing 500,000 years has been unearthed on the banks of a river in Zambia, challenging long-held beliefs about the capabilities of ancient humans. Researchers stumbled upon these ancient wooden logs, a revelation that has the potential to reshape our understanding of the lives of early humans.
The find, located on the riverbanks near Zambia's Kalambo Falls, provides compelling evidence that stone-age people may have constructed primitive shelters, forever altering our perception of their intelligence and resourcefulness. Archaeologist Prof Larry Barham, who led the research, was profoundly impacted by the discovery, stating, "This find has changed how I think about our early ancestors."
What makes this find truly remarkable is that it suggests ancient humans did more than merely survive; they thrived by creating something entirely new. These early humans exhibited intelligence, imagination, and craftsmanship by fashioning structures from wood, a material that had never before been transformed into such large and sophisticated objects.
The researchers also uncovered ancient tools, including digging sticks, but the most exciting find was two pieces of wood positioned at right angles to each other. "One is lying over the other, and both pieces of wood have notches cut into them," explained Geoff Duller, a professor of geography at the University of Aberystwyth and a member of the research team. "You can clearly see those notches have been cut by stone tools, making the two logs fit together to become structural objects."
Radiocarbon dating confirmed the wood's age, placing it at a staggering 476,000 years old. This revelation has ignited curiosity about the woodworking traditions of ancient societies, challenging the prevailing notion that early humans led simplistic, nomadic lives.
Perrice Nkombwe, a team member from the Livingstone Museum in Zambia, expressed her astonishment, saying, "I was amazed to know that woodworking was such a deep-rooted tradition. It dawned on me that we had uncovered something extraordinary."
The preservation of the wooden structure itself is a miracle. Typically, wood decays over time unless preserved under specific conditions. However, in the waterlogged environment along the Kalambo Falls, the wood remained intact, essentially pickled by the elements for millennia.
While the exact purpose of this ancient wooden structure remains a mystery, it has sparked numerous speculations. Prof. Duller suggests it might have been used as a place to sit beside the river and fish, although a complete understanding of its function remains elusive.
Moreover, the identity of the individuals who constructed this structure raises intriguing questions. "We don't know – it could have been Homo sapiens, and we just haven't discovered fossils from that age yet," Prof. Duller added. "But it could be a different species – [perhaps] Homo erectus or Homo naledi – there were a number of hominid species around at that time in southern Africa."
This discovery has the potential to enrich our understanding of ancient woodworking techniques, craftsmanship, and human interaction with the environment. As researchers continue their work at the Kalambo Falls site, the pages of history are being rewritten, and our appreciation for the ingenuity of our ancient ancestors grows ever deeper.