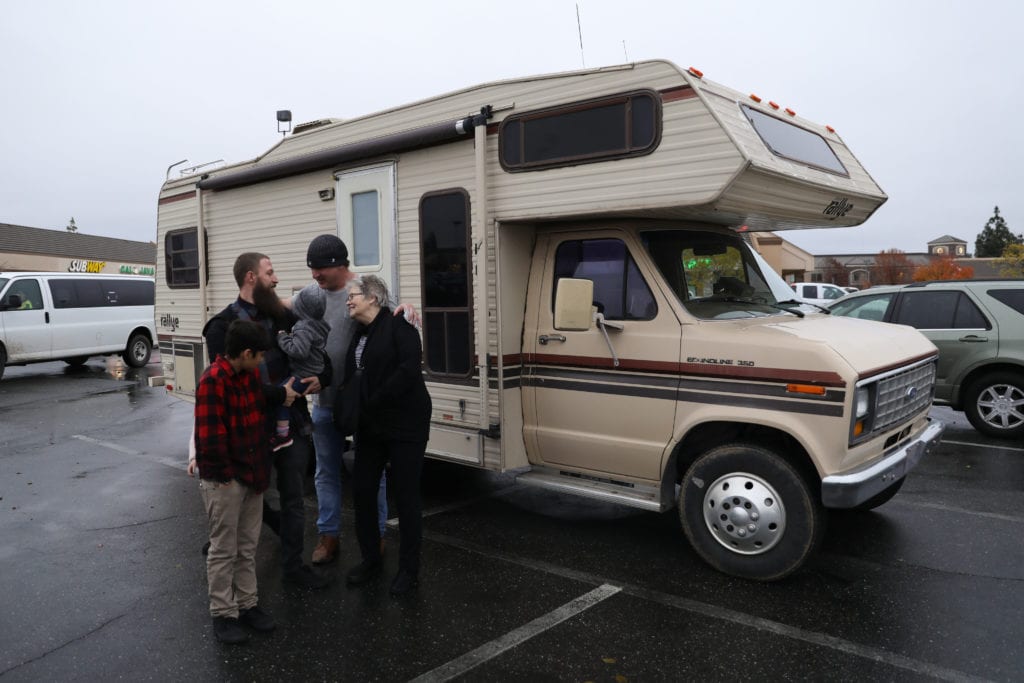 RV Donations for Wildfire Victims Helps Nearly 100 Families
A recreational vehicle, or RV, is regularly seen at national parks, camping sites, on the big interstate highways and at beaches. They provide the means to travel the country by road and live for extended periods away from home with similar amenities and without the cost of hotels for the same. However, for many, RVs can also be a lifeline to some normality after losing a home as well. That was the driver that pushed Woody Faircloth to find a way to repurpose RVs into temporary homes for those who've lost a home due to wildfire.
Given the obvious changes that have occurred with the climate and the intensity of destruction being seen in wildfires every year since 2015, hundreds of people have lost their homes and not all of them have been able to recover immediately or move elsewhere. As a result, Faircloth's nonprofit program tries to bridge the gap for such folks by helping them get a roof over their heads via an RV. The nonprofit, EmergencyRV.org, takes donations and donated RVs to help out those who desperately need a place to live after a wildfire disaster.
The issue is acute in the rural areas. Many people inherited their homes from relatives and had been able to live for decades without the otherwise prohibitive cost of buying a home outright. However, these same residents oftentimes functioned on very low incomes, sometimes government benefits, and had no ability to insure their property. When a wildfire tore through their area, they lost everything without any ability to replace it. Without Faircloth's program, such folks had zero chance of having their own place to live again on their property.
The EmergencyRV program started as a GoFundMe project online just to get the initial RV refurbished, delivered and provided to a needy family. From there, the program took off and grew exponentially. Since the start, Faircloth's program has now made multiple trips to communities hit hard by fire loss, including firefighters who have lost their own homes being on the firelines trying to protect everyone else. And with every delivery, Faircloth and friends basically help someone stop feeling like a burden on others.
By career, Woody Faircloth is another face in the telecom industry, but for the folks whom Faircloth and his support team have helped, Faircloth might as well have been an angel given how much his RVs help out.
Indiana Man Saves Children During House Fire, Footage Caught on Police Body Camera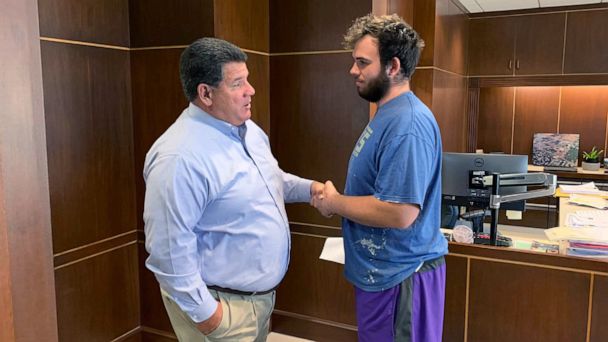 There are moments in life when we can decide to become a hero or to fade into the background. For Nicholas Bostic, a young man from Indiana, the choice was thrust upon his shoulders without much time to think. Bostic had been driving home around 12:30 in the morning when he noticed a fire billowing from the balcony of a home. A moment later, the driver was slamming on his brakes, running up a hill, and vanishing into a house engulfed in flame. Moments later, Bostic would re-appear with four saved lives.
However, there was someone still missing.
Tragedy Averted, Stunning Moments Caught on Camera
When police officers and fire response teams arrived at the Indiana home that was ablaze, they didn't know what they were walking into. However, moments after officers arrived on the scene, video footage from police body-worn cameras would reveal a stunning image of Bostic emerging from the flames with a young girl in his arms. Moments later, the two would collapse onto the sidewalk, wheezing and injured, asking for oxygen.
After initially beating law enforcement to the scene, Bostic would run into the home where he would find four young children as well as their oldest sister. After getting the small group out of the home, they would reveal that another child was still stuck inside.
Bostic didn't hesitate. In an interview with Fox 59, Bostic revealed his return to the home, "The smoke just came out of nowhere. It was pitch black, pitch black. The heat was excruciating."
Despite the billowing smoke, excruciating heat, and blinding particulates, Bostic was able to find the young child trapped in the home. Listening to her faint cries, Bostic was able to find the child on the second story of the building. The duo would jump out of the window only to appear dramatically before the waiting law enforcement officials.
Bostic and the child would both survive the incident, though Bostic would suffer from blisters, burns, and other abrasions. The entire family was uninjured.
When asked about his experience, Bostic replied, "I'd be hoping that the guy driving would consider doing the same if they were able to."
Honoring a Local Hero: Thanks From a City
According to a report by fire department officials, the fire began on the front porch and had been caused by ashes that had not been extinguished before they were emptied. Bostic's minor injuries would be treated at Eskenazi Hospital in nearby Indianapolis.
Lt. Randy Sherer of the local Lafayette Police Department cited Bostic's actions as being brave, selfless, and heroic. Lt. Sherer stated, "He has impressed many with his courage, tenacity, and steadfast calmness in the face of such perilous danger."
Local police officers stated that Bostic would be honored by the community during a local baseball game for the Aviators in August. Lafayette Mayor Tony Roswarski was also quick to thank Bostic for his actions. All proceeds earned from tickets at the local baseball game will be given to a fundraising campaign on the internet for Bostic.
As far as Bostic is concerned, his actions were just an extension of his personal faith. Bostic told the local station News 18, "I have something to remind me of why I'm here, still alive. Why God keeps me here. He used me like his instrument that night."