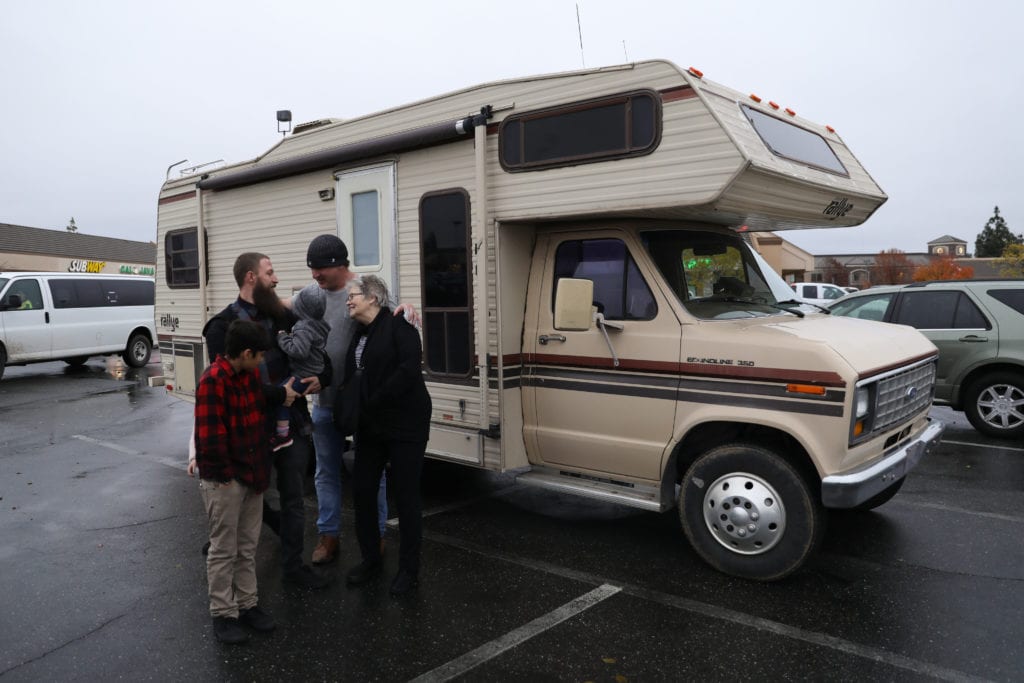 RV Donations for Wildfire Victims Helps Nearly 100 Families
A recreational vehicle, or RV, is regularly seen at national parks, camping sites, on the big interstate highways and at beaches. They provide the means to travel the country by road and live for extended periods away from home with similar amenities and without the cost of hotels for the same. However, for many, RVs can also be a lifeline to some normality after losing a home as well. That was the driver that pushed Woody Faircloth to find a way to repurpose RVs into temporary homes for those who've lost a home due to wildfire.
Given the obvious changes that have occurred with the climate and the intensity of destruction being seen in wildfires every year since 2015, hundreds of people have lost their homes and not all of them have been able to recover immediately or move elsewhere. As a result, Faircloth's nonprofit program tries to bridge the gap for such folks by helping them get a roof over their heads via an RV. The nonprofit, EmergencyRV.org, takes donations and donated RVs to help out those who desperately need a place to live after a wildfire disaster.
The issue is acute in the rural areas. Many people inherited their homes from relatives and had been able to live for decades without the otherwise prohibitive cost of buying a home outright. However, these same residents oftentimes functioned on very low incomes, sometimes government benefits, and had no ability to insure their property. When a wildfire tore through their area, they lost everything without any ability to replace it. Without Faircloth's program, such folks had zero chance of having their own place to live again on their property.
The EmergencyRV program started as a GoFundMe project online just to get the initial RV refurbished, delivered and provided to a needy family. From there, the program took off and grew exponentially. Since the start, Faircloth's program has now made multiple trips to communities hit hard by fire loss, including firefighters who have lost their own homes being on the firelines trying to protect everyone else. And with every delivery, Faircloth and friends basically help someone stop feeling like a burden on others.
By career, Woody Faircloth is another face in the telecom industry, but for the folks whom Faircloth and his support team have helped, Faircloth might as well have been an angel given how much his RVs help out.
The Mother Doberman and the Kitten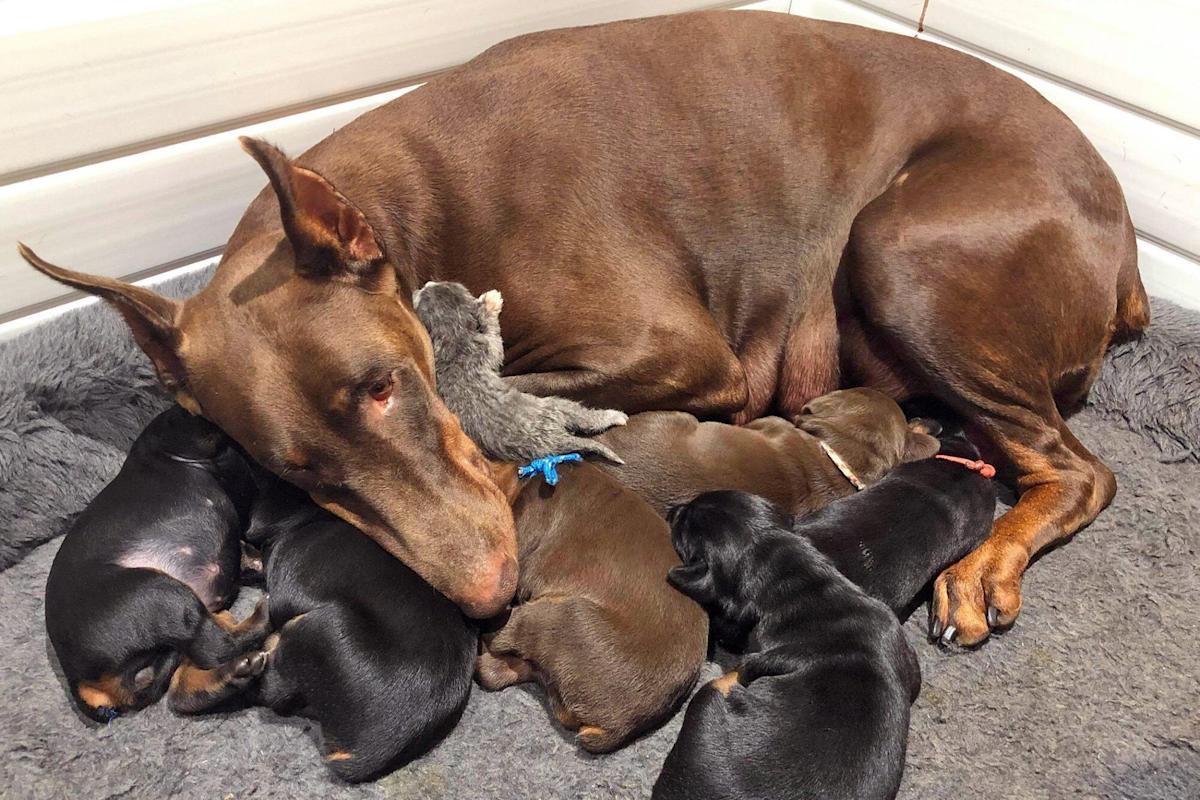 The idea of one animal raising a baby of a different species has long been part of human folklore. After all, the ancient myth of how Rome was created started with Romulus and Remus, twin babies, kept alive by a mother wolf. In far more modern times, Dr. Seuss books also took the same theme and reflected the story line with Horton the Elephant helping to hatch a baby bird. And then, of course, there is Dumbo the Elephant, Disney's version, flying after being raised and taught by crows.
Of course, in real life, cross-species care rarely happens. However, once in a while, animals do show empathy and go beyond their norms to help a young one in need. Koko the Gorilla, famous for learning sign language, raised a kitten. And a big-sized Doberman, Ruby, did the same with a little kitten she found herself with. Ruby was already in mother mode, which probably helped the situation; she had six puppies of her own nursing at the time, so the idea of a newborn kitten being added to the mix didn't seem that far-fetched, even to a big dog.
The human taking care of Ruby and her brood, Brittany Callan, normally manages the raising of Dobermans as her occupation. It helps that she lives on a farm, with plenty of room and facilities to manage animal husbandry. Given that background, when Callan happened to find a baby kitten without her mother and sure to end up passing away exposed, Callan immediately wondered whether Ruby could help. Ruby had just given birth to her own puppies just a few days before, so if anything, the dog would likely be in a prime maternal mood. It was worth a chance to save the cat.
It took a few minutes for Ruby to be comfortable with the new feline introduction, but once the nursing mother deemed the kitten no apparent threat, she was fine with taking care of one more baby in the melee of her puppies clamoring for food. Ruby was quite accommodating, actually, according to Callan. The Doberman was already used to being on the farm and surrounded by multiple species and sizes, so another kitten wasn't going to be much of a shock to her compared to how a city dog might act.
Is inter-species motherhood common? Not really, but it does happen. Russian ookeepers trying to save two tiger cubs were able to depend on the help of a Shar-Pei that nursed the two cubs long enough that they would survive. And in Ireland, a similar situation occurred with a cat raising three ducklings along with her regular kittens. In Callan's opinion and experience on the farm, the maternal instinct is so strong, it drives animals to become sympathetic to the plight of young ones needing care. And being around other animals regularly helps a lot with that trend of adoption.
As it turned out, Ruby's new kitten puppy, Ramblin' Rose, ended up doing just fine. The baby cat even got protective care from mom when the puppies started getting a bit too rough for the cat. The kitten ended up growing strong and taking on weight and will likely be just fine around dogs on the farm as a result of her rearing by Ruby.