Routine Traffic Stop Turns into Heartwarming Occasion Thanks to Officer's Kind Gesture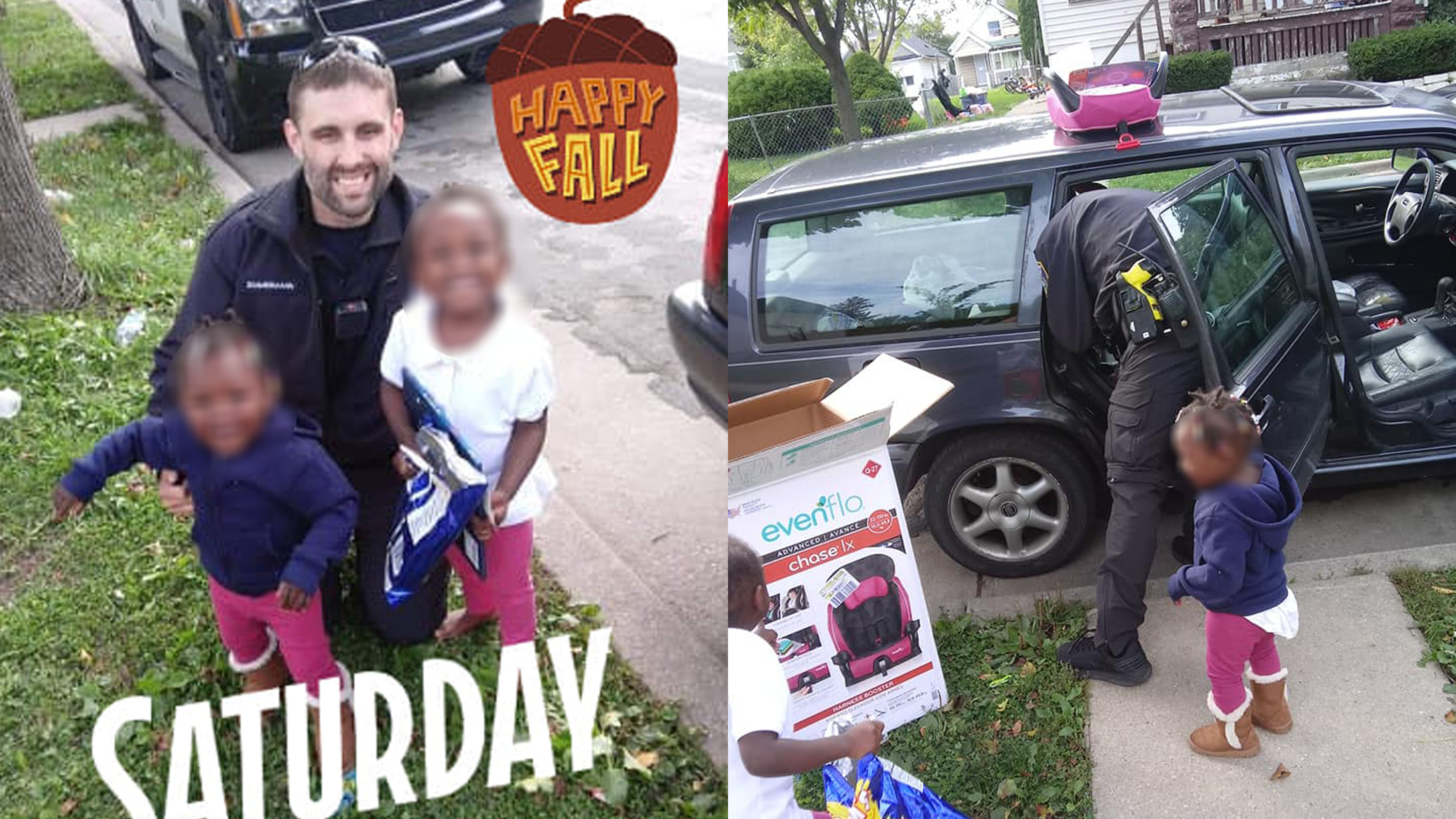 Getting pulled over can be a stressful situation. You may not know right away why you were asked to stop, but you probably have a good hunch that it's not for a good reason.
More often than not, that premonition we have about being pulled over turns out to be accurate and we have to be involved in a less than ideal situation. It's why many of us dread stopping to talk to an officer so much.
Andrella Jackson may now have different thoughts about being asked to stop by an officer though.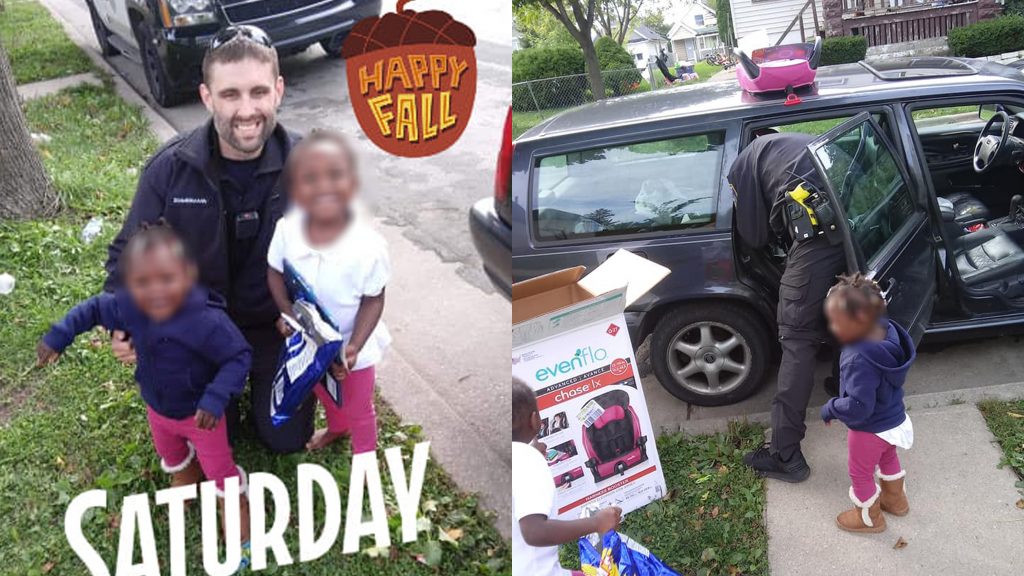 Not too long ago, Jackson was spotted by Milwaukee police officer Kevin Zimmerman and was asked to pull over. Officer Zimmerman requested that Jackson stop because she had the wrong registration for her car.
As he approached the vehicle though, something else caught the eye of Officer Zimmerman. To be more specific, he saw that there were three kids in the backseat of Jackson's car and two of them were still very small, WTMJ-TV reported. He also noticed that the two small children in question were not in car seats.
Officer Zimmerman then asked Jackson why the small kids were not placed in car seats and she said that she did not have the money to pay for those essential pieces of safety equipment at that time. Jackson mentioned that with winter on the way, she was saving up to buy her children new coats and boots.
A shortage of money is the same reason why Jackson had failed to get her vehicle registered properly.
Per the American Automobile Association (AAA), there are laws in every state dictating that children should be in car seats or restraints.
It would have been easy for Officer Zimmerman to issue Jackson tickets for her violations, but he opted to handle things a different way. Instead of adding to her problems, he went about solving one of them.
Officer Zimmerman soon made his way to a nearby Walmart, and after learning how much the kids weighed from Jackson, he went ahead and purchased two car seats using money out of his own pocket. He even stuck around to install the car seats himself.
By the way, the police officer did more than just give Jackson and her kids new car seats. According to this report from CNN, Officer Zimmerman also made a stop at the police department to pick up a few things – children's books and stickers – that he also gifted to Jackson's kids.
The police officer explained why he went the extra mile to help out Jackson. Officer Zimmerman shared that he has kids of his own. He hinted at how frightening the thought is of his own kids moving around in a vehicle with no car seats and how they can be placed in grave danger if an accident occurs.
Officer Zimmerman also said that he was always taught to "do the right thing even if no one is looking." In this case, both Jackson and the Milwaukee Police Department wanted to make sure that Officer Zimmerman would receive the recognition he deserved even if he wasn't looking for that.
The generous act touched Jackson, prompting her to shower Officer Zimmerman with numerous "thank yous." Her kids got in on the chorus of generosity as well.
Jackson called Officer Zimmerman "awesome" and that she is appreciative of the kindness he showed. She added that with the car seats now purchased and installed, she will be able to allocate a bigger budget that will then be used to buy those new coats and boots that her kids need.
What could have turned into an even more trying situation for Jackson and her kids became a shining example of humanity at its best and that is thanks to the generosity exhibited by Officer Zimmerman.
Common Sense Solutions To Remain Hydrated Every Day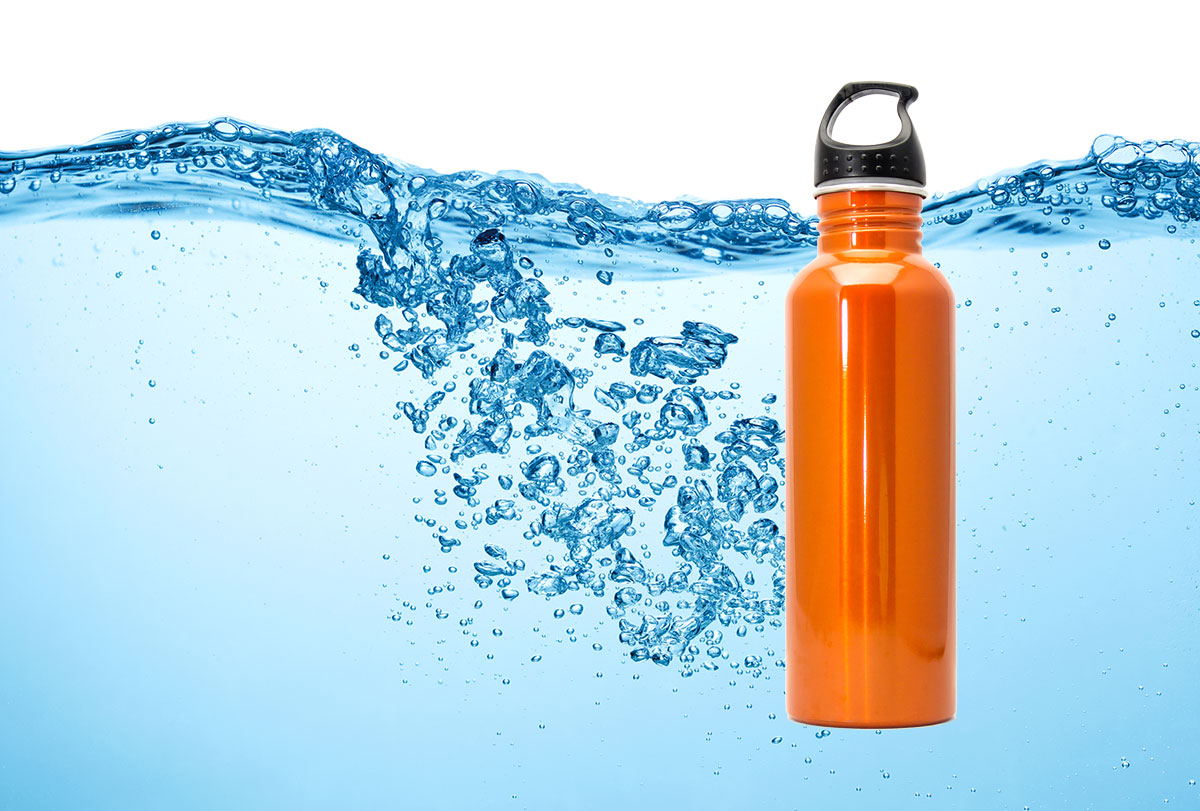 Have you heard that your body is made up of 50%water? This perhaps is the reason why you need to drink at least eight, eight ounces of water per day. My husband, two sons, daughter, and yes, even our family pets challenge each other (excluding the pets) to drink the allotted number of glasses of water per day for adults. This number is reasonable for everyone.
The water requirements for children are calculated a bit differently. A child's water intake tapers upwards according to age. For instance,
A child five to eight years of age need to drink about five eight-ounce glasses of water per day.
A child nine to twelve years of age needs to drink around eight to ten glasses of water per day.
A child 13 years of age and up needs about eight eight-ounce glasses of water per day.
Some medical experts say that a child should drink water according to their ages. For example, two-year-olds need two eight-ounce glasses of water per day. Three-year-olds, three glasses and so on.
Mom and Dad Are Coffee Geeks
The dad in our family counts coffee in his allotment of water per day. And, if that is not funny enough the kids think they can count soda pop into their allotment of daily water. This mom refused to buy any more soda until the kids showed her they drank their allotment of water. Some medical professionals claim that coffee, soda, and such beverages are good hydration drinks and can be added to the overall fluid requirements. Mom says, "Use your common sense, you know what is good and not good for your body and soda is on the list of beverages to avoid.
Mom, being a nurse knows better and quickly removes all soda and allows dad and herself no more than two cups of coffee per day. Of course, she says, we allow ourselves more, but we drink one eight-ounce glass of water for every cup of coffee beyond our allotted two cups. This mom quickly tries to educate everyone in the family on the importance of drinking water and healthy optional hydrating beverages.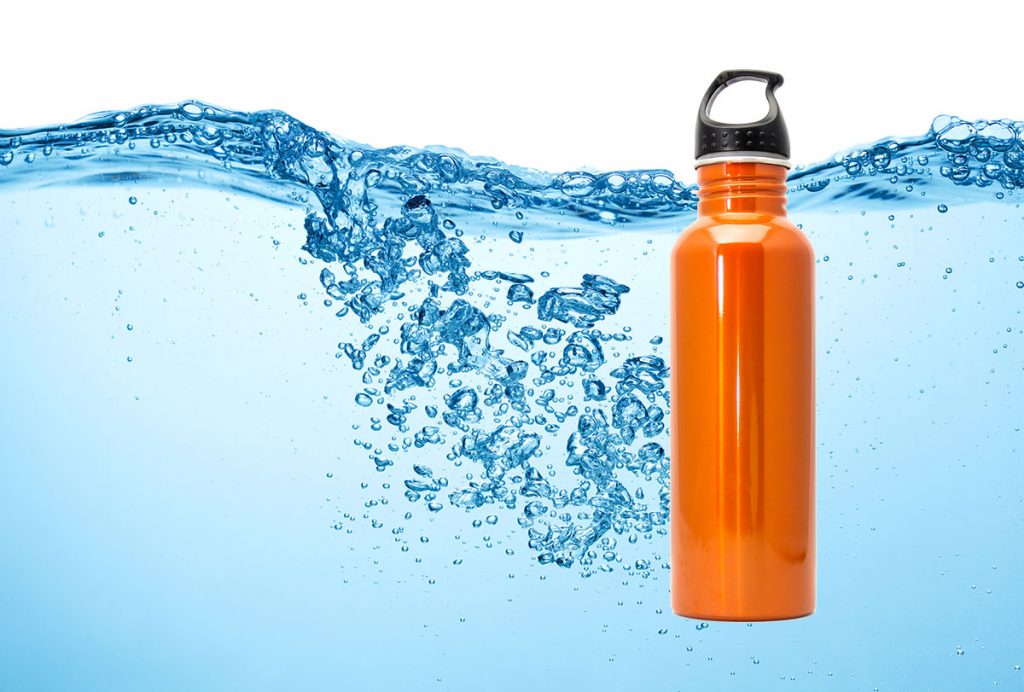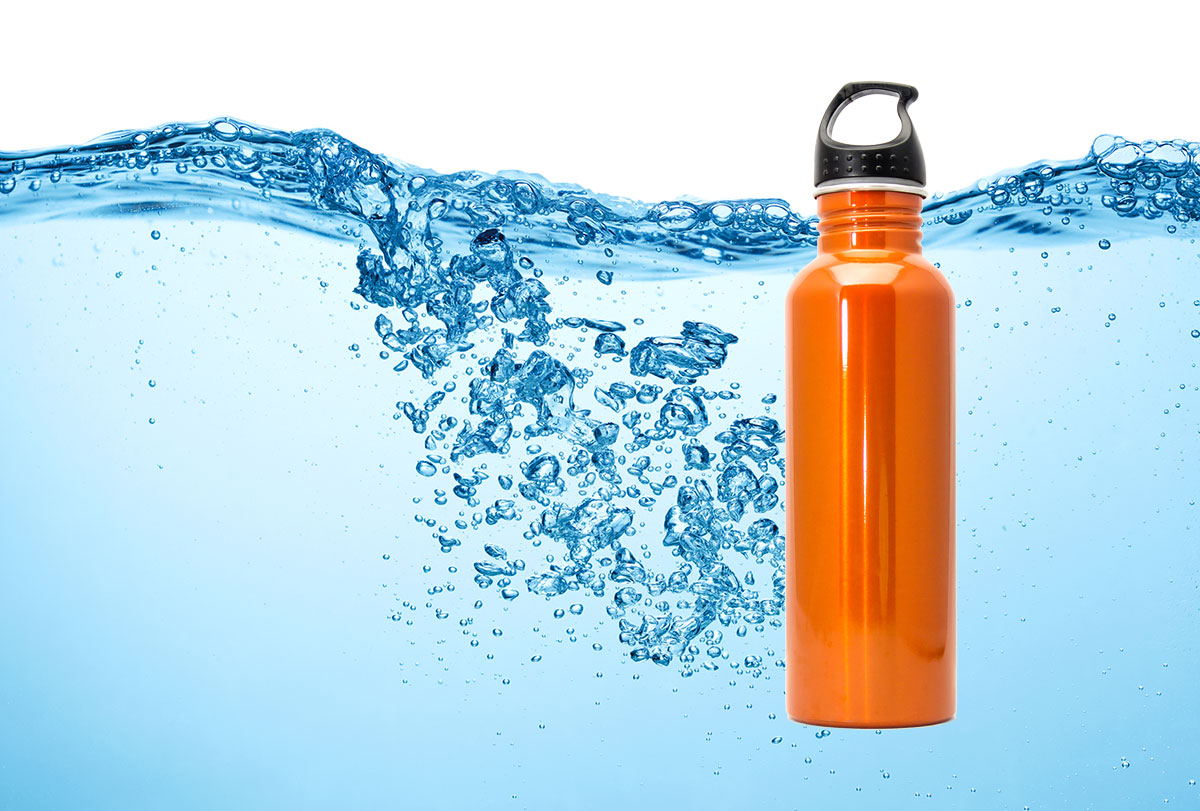 Coffee is a natural diuretic as it removes the water from your body. If you want to become dehydrated quickly, drink just coffee all day like mom and dad sometimes do and forego the water. In mom's opinion, there is no nutrition in soda or coffee.
*There are instances where the normal eight, eight-ounce glasses of water are contraindicated such as in the event someone has kidney disease, cardiac issues, or the doctor limits the person's water intake. In these cases drink water in the amounts that the doctor recommends.
I will be the first to admit that I do not like plain water. Our whole family has a difficult time drinking water in the amounts that are recommended because we just do not like water. However, there are still options so that we can continue to hydrate our bodies as needed. If you have a difficult time choking down water try these options.
Mom enjoys flavored, non-carbonated water or lemon water with Stevia. Research finds that lemon water makes you feel fuller, hydrates, increases metabolism and helps to decrease pounds.
Dad enjoys flavored water packets.
Our daughter likes plain lemon water. She has found that lemon water is contributing to some weight loss. She says her skin looks clearer and her hair is taking on a great shine.
Our sons, both enjoy drinking a mixture of energy drinks, flavored water, and beverages such as Gatorade, or G drinks.
Other healthy options include,
Coconut Water
Aloe Water
Maple Water
Watermelon water
Pure Spring Water
Vitamin Water
Gatorade
Milk
There are negatives to drinking too much water such as water intoxication. Too much water removes too much of the electrolytes in the body like sodium, potassium, and magnesium. An electrolyte imbalance can cause health concerns like heart irregularities.
Not drinking enough water also causes health problems such as an electrolyte imbalance and dehydration. Possible symptoms of dehydration include headache, dizziness, tiredness, blurred vision, dry eyes, muscle cramps, fever, dark-colored urine, and death if dehydration continues.
Adequate fluid intake is easy when you chose healthy beverage options that you enjoy drinking. Drinking adequate fluids every day contribute greatly to enhanced health and wellness.