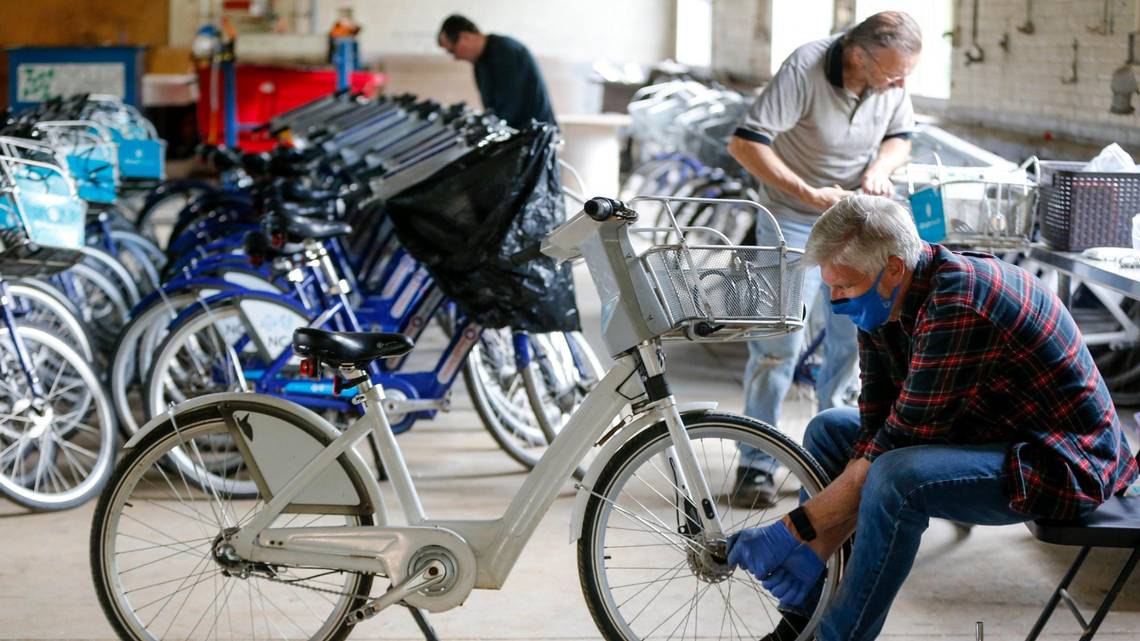 Retired Bike Program Finds New Life in Charlotte as Travel Service For Homeless
As the weather warms up and COVID-19 continues to become a thing of the past, the world will try and shift to normalcy again. For residents of Charlotte, NC, a return to normalcy will have to occur without the help of Charlotte B-Cycles, the rental blue bike-share service that has been providing rides to the city for years. Phased out for an impressive electric-assisted fleet, the city of Charlotte had to decide what to do with the 250+ retired bicycles from its old fleet and this is where our story begins.
Let's explore how the city of Charlotte decided to recycle old bikes to bring new life to the city for those who need help the most.
Reduce, Re-Use, Recycle: Old Fleets Find New Life
Charlotte's B-Cycles may have been taken away to be replaced with an electric-focused fleet called Charlotte Joy Rides, but that doesn't mean that their days of use are over. In fact, the old retired bikes now belong to a pair of volunteer teams from Roof in the Inn and Trips for Kids, two local non-profits dedicated to providing assistance to homeless residents.
Taking the old bikes, the volunteer groups from Room in the Inn and Trips for Kids would acquire the bikes with the intention of repurposing them. Dick Winters, a cycling enthusiast and volunteer at the program, pointed out that transportation is a rather significant barrier to individuals dealing with homelessness. Winters also argues that a lack of available and affordable transportation can fundamentally damage acquiring employment and, fundamentally, independence from poverty. This mindset has been echoed tirelessly by Cedric Mack, supervisor of the Roof Above shelter on Statesville Avenue.
The goal of this joint initiative is to bring transportation to the people who need it the most, giving them the metaphorical keys to their traveling needs. The job has been undertaken by a tireless team of excited volunteers to help those who are most at-risk. Mack says that some of the homeless individuals he works with end up at the bus stop by "4 AM" just to get a ride for errands or to apply for jobs.
Charlotte, Charity, and the Houseless Crisis
So far, volunteers for the program have effectively refurbished 27 bikes. These 27 bikes have already been dispatched to users from the Roof Above program as well as shelters around the area. A pair of bikes would go to a recently homeless family while other bikes have gone to individuals to assist in their independence and traveling efforts. This is a marked difference from the last round of old bikes that ended up sold for scrap, thrown into landfills, or stuck into art installations.
Jonathan Wells has been one of the active pair of hands working on repairing the bikes. Wells was brought to the non-profit after hearing about it through his church. Wells points out that the repair efforts are helping people to attain a "greater degree" of self-reliance and self-sufficiency. Wells went on to say that it would be "Mission Accomplished" if his work helps someone to get a job, get back on their feet, and find a place to live.
At the time of this writing, a 2021 study published by WSOCTV revealed that roughly 3,000 homeless individuals live in the Charlotte, NC area.
Roaming Buffalo and the Proposed Bison Bridge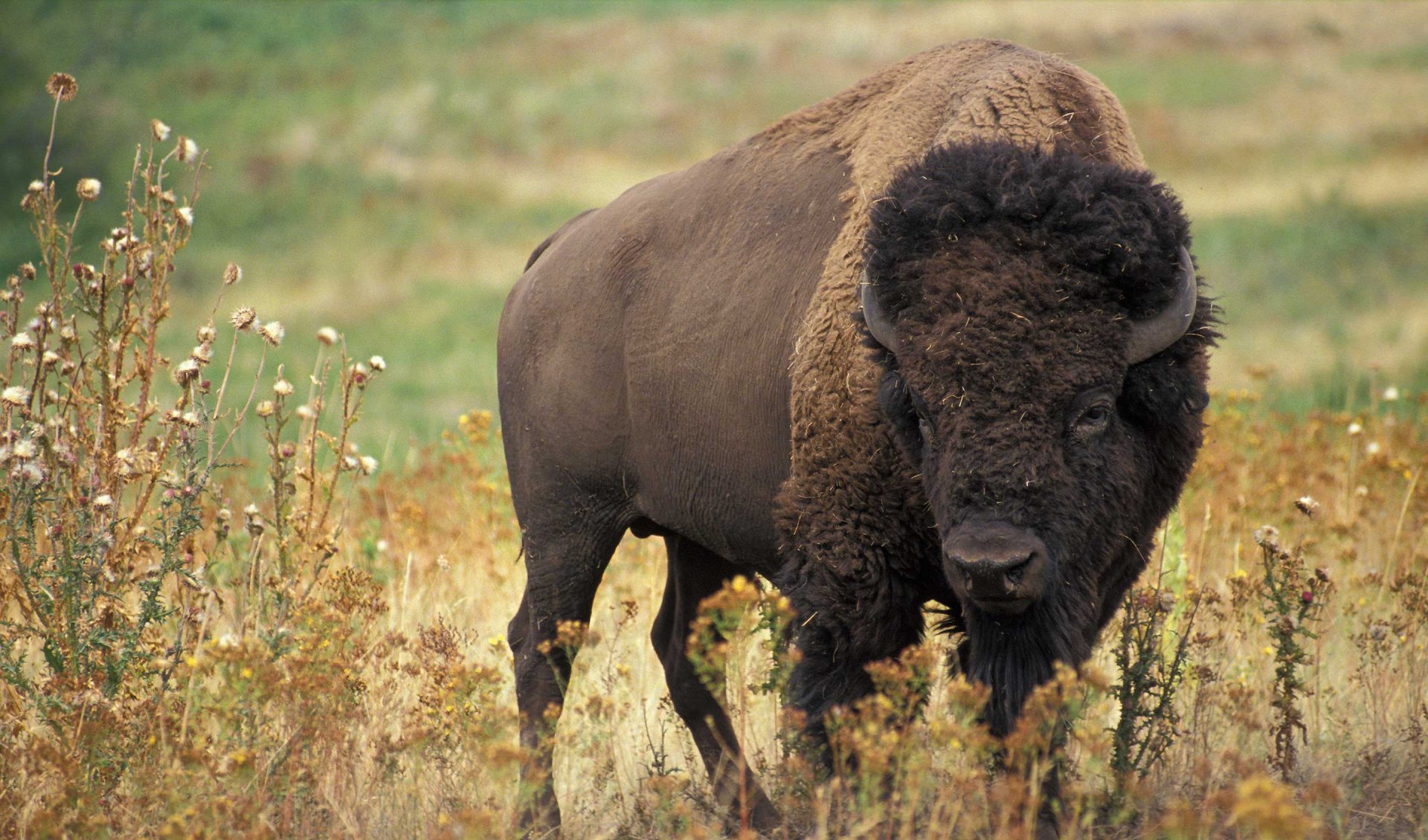 Chad Pregracke is what you would describe as both a conservationist and a pseudo-folk hero. A local to the Quad Cities nestled between Illinois and Iowa, Pregracke has dedicated the better part of his life to working with the river, aiding wildlife, and supporting his community. Recently, Pregracke has centered his focus on a 55-year-old concrete bridge spanning the Mississippi River, a bridge that sees more than 42,000 cars traverse its expanse every single day. Slated to be replaced with a newer bridge, the local conservationist decided that now was the right time to make a wildlife crossing.
Bison and the Mississippi River
Upon hearing that the old bridge was set to be torn down, Pregracke knew that he had to act quickly. Once considered a long-shot concept, his idea of turning the bridge into a valid wildlife crossing has started to acquire real momentum. According to the Illinois and Iowa Departments of Transportation, the concept suggested by Pregracke could end up going live within five years!
The goal of the bridge will be to provide the longest ever human-made wildlife crossing on the planet. The bridge would be converted for use by both American bison and humans alike. One side of the bridge would feature both a bike path and a pedestrian path while the other side would feature a secured and enclosed bison paddock where visitors can get safely get close to the animals. The herds wouldn't be consigned to the bridge either, they'd have free roam between Illinois and Iowa throughout the grassy feature. The proposed bison bridge crossing the Mississippi River would become the first national park or either state.
Even though this proposal seems out of the norm, it comes at a time when conservationists are working with urban designers to combine their renewal projects. We can look at the High Line of New York City as well as the raised railroad that was turned into a bike trial in Chicago. Los Angeles has already seen several proposals to turn the 101 freeway into a natural park setting.
Advocates continue to rally behind Pregracke and his Bison Bridge. The efforts to repurpose the bridge will go a long way toward saving costs, reducing waste, and even protecting the environment. Along the way, Pregracke believes that the bridge will help to elevate the Quad Cities into a truly world-class destination with the Mississippi River acting as a calling card. Pregracke said, "How could you not stop for bison?"
Bison and Native American History
The American Bison is also commonly referred to as a buffalo. This species of bison was once known to traverse across North America in truly gigantic herds. Stretching from Alaska to the Gulf of Mexico, bison would slowly be eradicated due to over-hunting during the 19th century. At the time of this writing, thanks to conservation efforts, the American Bison is hanging on with a Near Threatened status.
More than just an important feature in North American history, bison have been historically important to Native American groups throughout the country — including the Quad Cities. Native American Groups have said that restoring the bison population is a necessary first step toward reconnecting with local land and history while recognizing the various atrocities that have been committed against bison and indigenous people.
In 1800, there were an estimated 60 million bison roaming the Great Plains of North America. By the time the 19th Century came to an end, only 300 would remain.