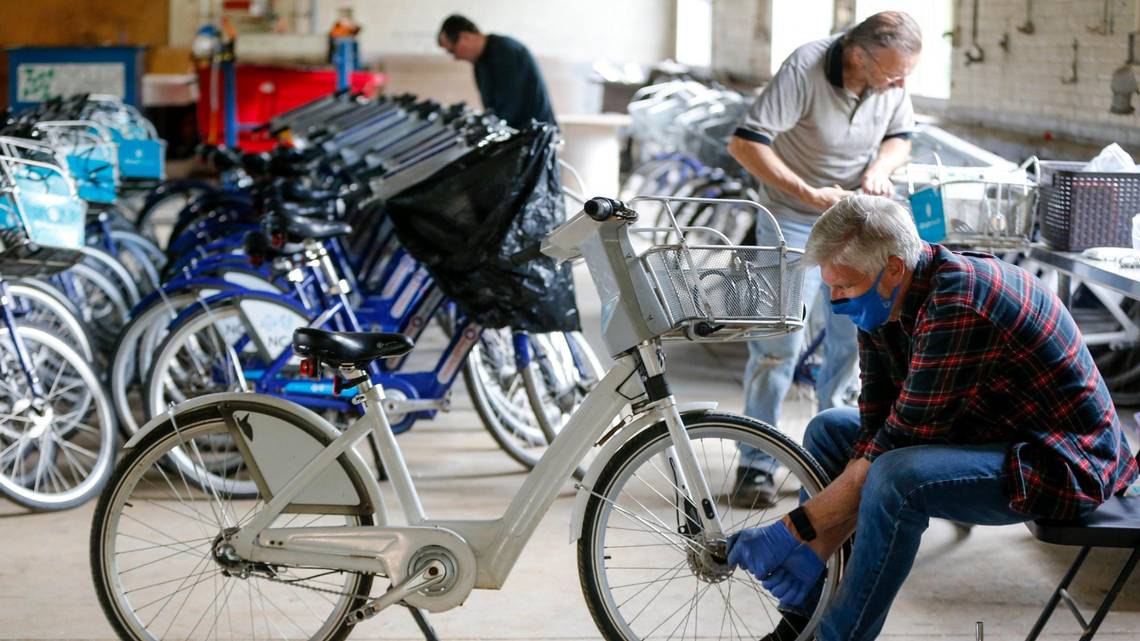 Retired Bike Program Finds New Life in Charlotte as Travel Service For Homeless
As the weather warms up and COVID-19 continues to become a thing of the past, the world will try and shift to normalcy again. For residents of Charlotte, NC, a return to normalcy will have to occur without the help of Charlotte B-Cycles, the rental blue bike-share service that has been providing rides to the city for years. Phased out for an impressive electric-assisted fleet, the city of Charlotte had to decide what to do with the 250+ retired bicycles from its old fleet and this is where our story begins.
Let's explore how the city of Charlotte decided to recycle old bikes to bring new life to the city for those who need help the most.
Reduce, Re-Use, Recycle: Old Fleets Find New Life
Charlotte's B-Cycles may have been taken away to be replaced with an electric-focused fleet called Charlotte Joy Rides, but that doesn't mean that their days of use are over. In fact, the old retired bikes now belong to a pair of volunteer teams from Roof in the Inn and Trips for Kids, two local non-profits dedicated to providing assistance to homeless residents.
Taking the old bikes, the volunteer groups from Room in the Inn and Trips for Kids would acquire the bikes with the intention of repurposing them. Dick Winters, a cycling enthusiast and volunteer at the program, pointed out that transportation is a rather significant barrier to individuals dealing with homelessness. Winters also argues that a lack of available and affordable transportation can fundamentally damage acquiring employment and, fundamentally, independence from poverty. This mindset has been echoed tirelessly by Cedric Mack, supervisor of the Roof Above shelter on Statesville Avenue.
The goal of this joint initiative is to bring transportation to the people who need it the most, giving them the metaphorical keys to their traveling needs. The job has been undertaken by a tireless team of excited volunteers to help those who are most at-risk. Mack says that some of the homeless individuals he works with end up at the bus stop by "4 AM" just to get a ride for errands or to apply for jobs.
Charlotte, Charity, and the Houseless Crisis
So far, volunteers for the program have effectively refurbished 27 bikes. These 27 bikes have already been dispatched to users from the Roof Above program as well as shelters around the area. A pair of bikes would go to a recently homeless family while other bikes have gone to individuals to assist in their independence and traveling efforts. This is a marked difference from the last round of old bikes that ended up sold for scrap, thrown into landfills, or stuck into art installations.
Jonathan Wells has been one of the active pair of hands working on repairing the bikes. Wells was brought to the non-profit after hearing about it through his church. Wells points out that the repair efforts are helping people to attain a "greater degree" of self-reliance and self-sufficiency. Wells went on to say that it would be "Mission Accomplished" if his work helps someone to get a job, get back on their feet, and find a place to live.
At the time of this writing, a 2021 study published by WSOCTV revealed that roughly 3,000 homeless individuals live in the Charlotte, NC area.
Kenyan Tree Planting Holiday: A Collective Effort Against Climate Change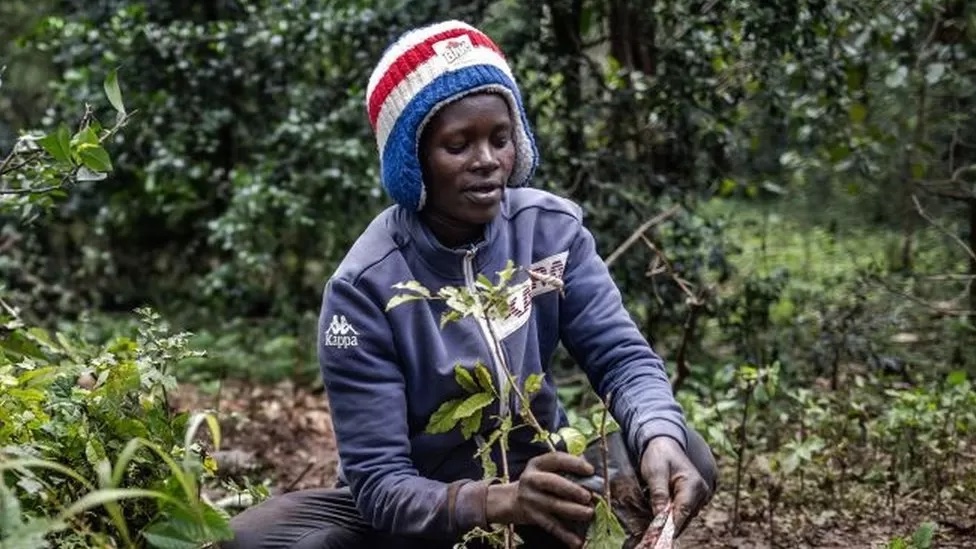 Kenya has embraced a unique and powerful approach to combating climate change with a national tree planting holiday. This initiative, led by Environment Minister Soipan Tuya, aims to involve every Kenyan in planting trees to contribute to a lofty goal of reaching 15 billion trees in the next decade. Recently, Kenyans came together to plant a staggering 100 million seedlings, demonstrating their commitment to a greener and more sustainable future.
The tree planting holiday allows "each and every Kenyan to own the initiative," as Minister Tuya emphasizes. This means that every citizen has a role to play in contributing to the ambitious goal of planting billions of trees. The target is for each Kenyan to plant at least two seedlings, a simple yet impactful way to make a difference.
The primary goal behind this massive tree planting effort is to fight climate change. Trees play a crucial role in mitigating climate change by absorbing carbon dioxide during photosynthesis. They act as natural carbon sinks, reducing the concentration of greenhouse gases in the atmosphere. Additionally, trees help regulate local climates, prevent soil erosion, and provide habitats for various species.
To encourage widespread participation, the Kenyan government is distributing tree seeds for free. However, there is also a push for planting trees in specific areas where they are more likely to thrive. This strategic approach ensures that the trees planted have a higher chance of growing into healthy, mature specimens.
While the initiative promotes free seed distribution, Kenyans are also encouraged to buy at least two seedlings for planting on their private land. This personal investment further engages citizens in the cause, fostering a sense of ownership and responsibility for the environment.
One notable tree planting site near the source of Kenya's second-longest river, Athi, saw active participation from various groups, including soldiers, residents, and families. The event showcased a collective effort to address environmental concerns.
To monitor the success of the tree planting initiative, an internet app has been introduced. This app allows individuals and organizations to record their planting activities, including details like plant species, the number of trees planted, and the date of planting. This technological aspect enhances transparency and accountability in achieving the set goals.
While the initiative has garnered widespread support, environmentalist Teresa Muthoni highlights some challenges. She notes that the effort is not organized in a way that ensures everyone is actively participating, as many individuals must prioritize their livelihoods. Additionally, Muthoni emphasizes the importance of planting the right trees in the right places, cautioning against the prevalence of exotic species in public nurseries.
Kenya's tree planting holiday exemplifies a collective and determined effort to combat climate change. By involving every citizen, the initiative seeks to make a significant impact on the environment. As the nation strives toward its ambitious goal of 15 billion trees in the next decade, the tree planting holiday stands as a beacon of hope for a greener and more sustainable future for Kenya and the planet.