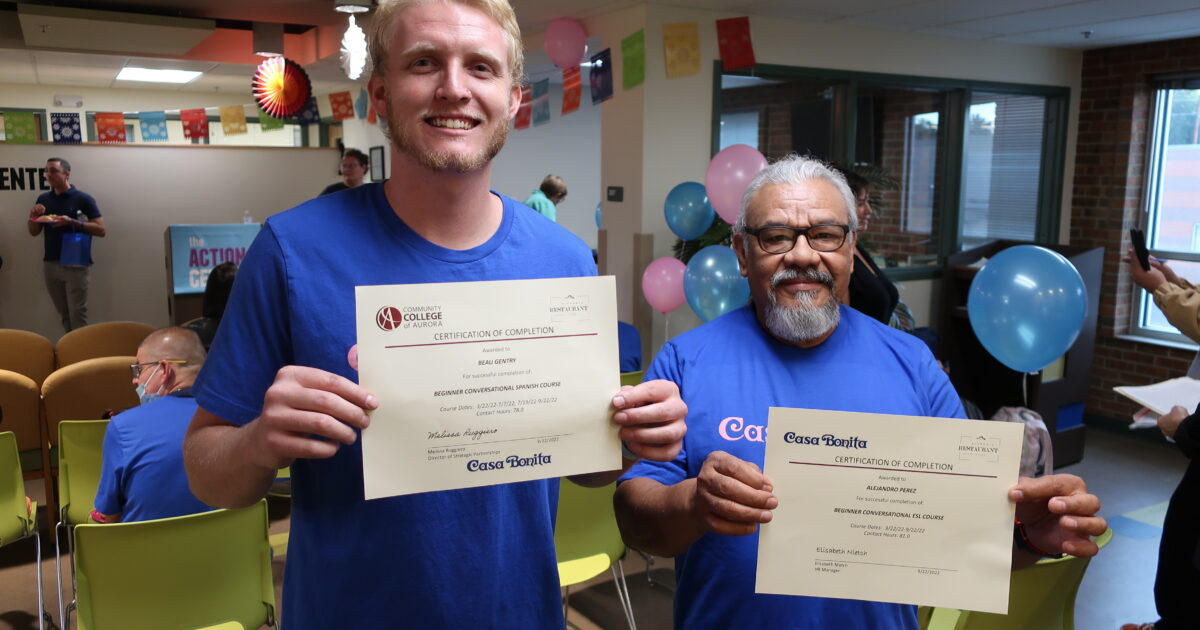 Restaurant Helps Workers Learn a Second Language
So, what do you do with restaurant workers when they have to work but you have to close your restaurant for a renovation? A lot of businesses would just suspend work or lay people off. With Casa Bonita, however, they had a different approach. Instead, they decided to invest in their workers and train them to perform even better.
All 29 employees of Denver's Casa Bonita finished this month a full language course in English and earned their certifications. The Lakewood employees were all native Spanish speakers, and with the down time they were instead given the opportunity to learn English at a working level over a typical sixteen-week learning program. The head chef was the chief instigator of the idea.
Dana Rodriguez is herself an immigrant, having transferred from Mexico to the U.S. in the late 1990s. Rejection was a familiar road for her, easily being denied work at Casa Bonita herself due to not having any professional serving experience or cooking background. Instead, she had to work as a dishwasher just to get a paycheck. However, that gave her an in, and Rodriguez started working her way up by proactively learning English herself. It was broken at first, and then she used an unlikely source to expand her vocabulary: Comedy Channel's South Park. While not the first recommended source for English-learning, it worked. And the sassy cartoon mountain kids from Colorado became the foundation for Rodriguez's adaption into an English-speaking world.
Once she knew how to maintain a working level of English, Rodriguez was moved to the kitchen. Now she could communicate and, more importantly, she could work with the cooking team. Since that time, she has been promoted, and Rodriguez today is Casa Bonita's executive chef.
Denver-area restaurants have help too. Both the Hispanic Restaurant Association and the Colorado Restaurant Association support the value of bi-lingual workers, putting money where their voice is in helping restaurants pay for employee language training. It's a solid community investment that pays dividends for years after the fact.
Even employees who knew basic English signed up for the program. One who had taken some English already in his native Nicaragua gained the benefit of advancing his knowledge by evolving his skill with verbs and complex sentences. It was one example of dozens where the staff have developed a far tighter synergy, learning how to communicate better together. No surprise, the divides that existed between the Spanish and English-speaking workers have just dissolved completely now.
Casa Bonita still has yet to set a date for a full re-opening, but folks expect it will come back pretty solid. The restaurant has been in business since 1968. It has three branches: Lakewood, Oklahoma City and a spot in Arkansas as well. And yes, it's been profiled in South Park, and now the show's creators own the business as well. Who would have known?
Dutch Artist Pays Off Student Loan Debt with Unique Tapestry Creation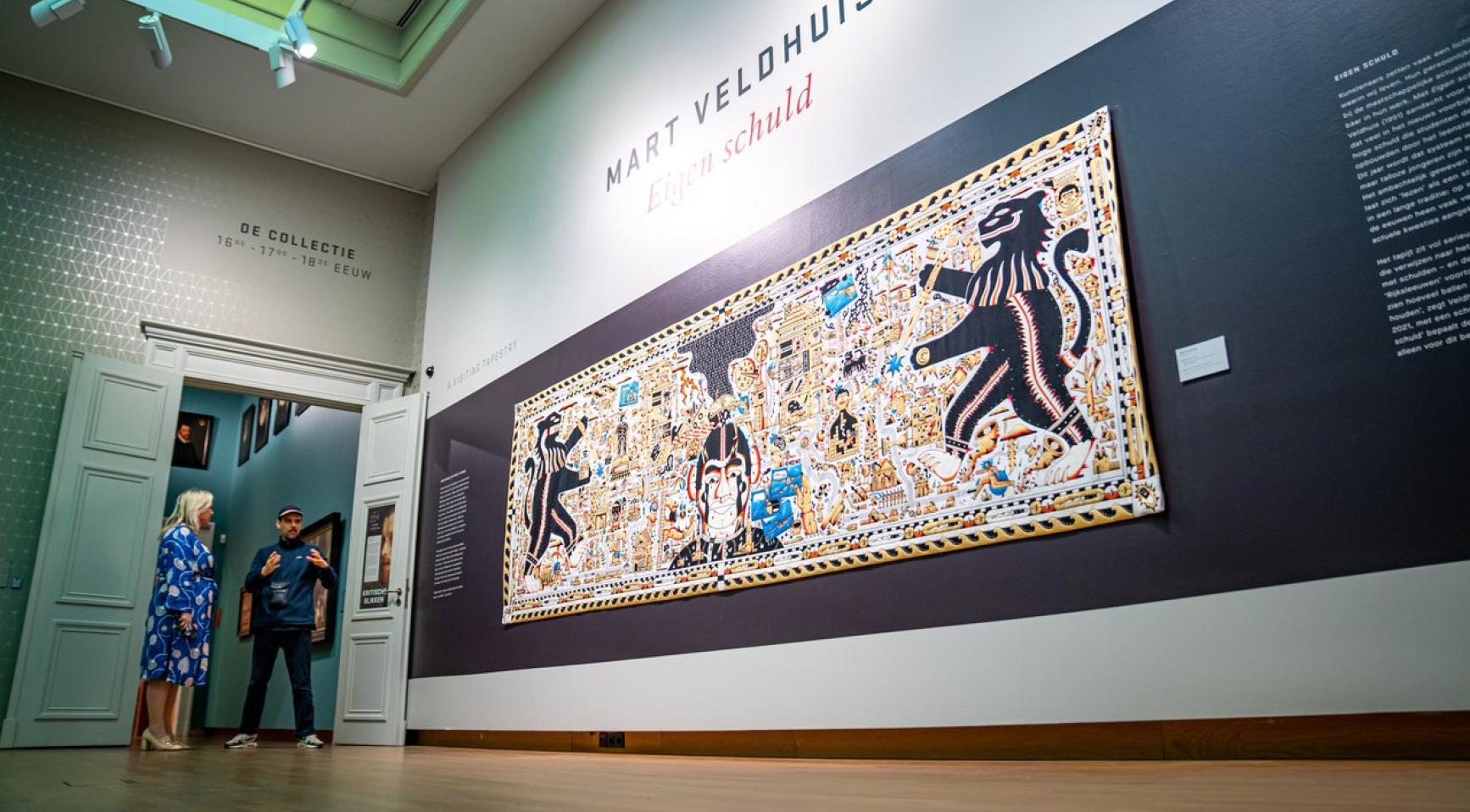 Mart Veldhuis, a talented Dutch artist, found a creative way to pay off his student loan debt. He crafted a remarkable tapestry that depicted the 46,000 euros he owed. This intricate work of art, titled "Eigen Schuld," meaning "Own Debt" or "Own Fault," became a symbol of Veldhuis' financial burden.
Once completed, the tapestry found its home in the prestigious Dordrechts Museum. Unexpectedly, a buyer was captivated by the artwork and decided to purchase it for 45,879.40 euros. This generous offer brought Veldhuis closer to becoming debt-free, leaving him in a state of disbelief and joy. "This is what I had hoped for, but when I heard the news, I was really speechless. It still feels very unreal," shared Veldhuis.
The tapestry itself was a visually striking piece, featuring various elements that conveyed Veldhuis' feelings towards his indebtedness. One of the central motifs portrayed a Dutch lion clutching a menacing sword, symbolizing the artist's perception of owing a significant debt to the state. The tapestry served as a powerful medium for Veldhuis to express his emotions and experiences.
The Dordrechts Museum facilitated the transaction and revealed the identity of the buyers as renowned art dealers Joke van Veen, 75, and Jaap Versteegh, 69. When asked about their decision to acquire the tapestry, Versteegh explained, "We bought the tapestry in the first place because we think it's a good work of art. It is innovative and visually strong. In addition, the social theme of the work – the consequences of student debt and the social loan system – strongly appeals to us."
Veldhuis' creation not only captured the attention of art enthusiasts but also highlighted the pressing issue of student loan debt. Many students struggle with the financial burden of loans, and Veldhuis's artwork serves as a reminder of this widespread concern. By showcasing his own experience, he sparked conversations about the consequences of student debt and the loan system in society.
The success of Veldhuis' tapestry represents a triumph for the artist and sheds light on the power of art to address social issues. Through his creative expression, he not only managed to alleviate his financial struggles but also stimulated meaningful discussions about the challenges faced by students burdened with debt.
As Veldhuis moves forward, he can embrace a debt-free future, thanks to his artistic talent and the support of individuals who recognized the significance of his work. The tapestry will forever stand as a symbol of his journey, inspiring others to find innovative ways to confront their own challenges.