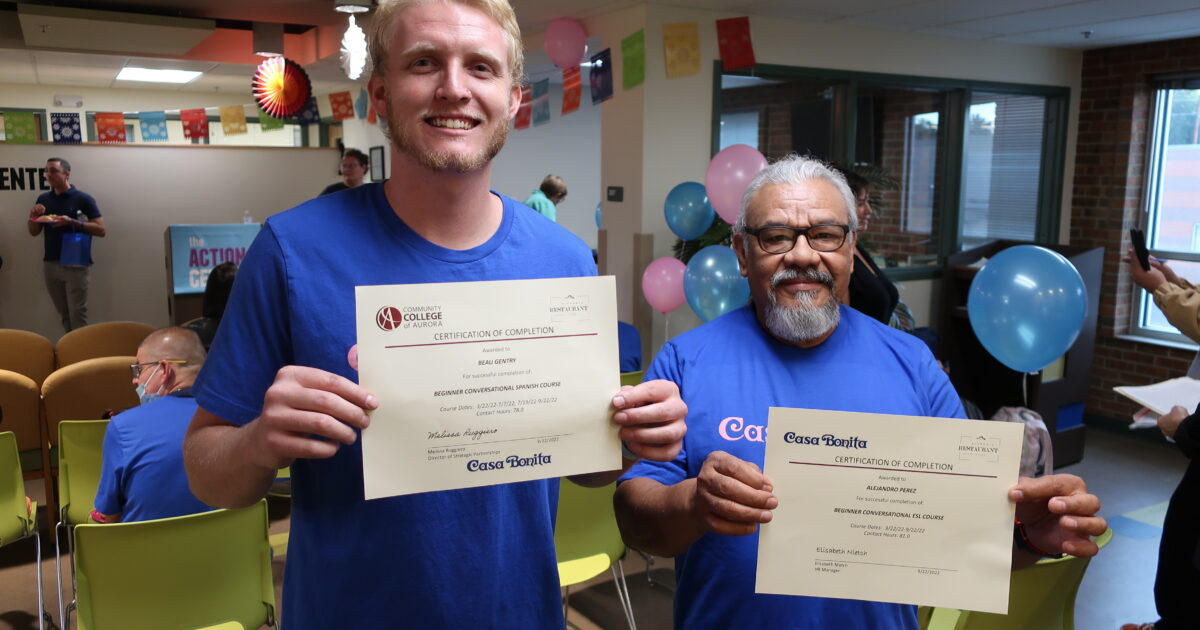 Restaurant Helps Workers Learn a Second Language
So, what do you do with restaurant workers when they have to work but you have to close your restaurant for a renovation? A lot of businesses would just suspend work or lay people off. With Casa Bonita, however, they had a different approach. Instead, they decided to invest in their workers and train them to perform even better.
All 29 employees of Denver's Casa Bonita finished this month a full language course in English and earned their certifications. The Lakewood employees were all native Spanish speakers, and with the down time they were instead given the opportunity to learn English at a working level over a typical sixteen-week learning program. The head chef was the chief instigator of the idea.
Dana Rodriguez is herself an immigrant, having transferred from Mexico to the U.S. in the late 1990s. Rejection was a familiar road for her, easily being denied work at Casa Bonita herself due to not having any professional serving experience or cooking background. Instead, she had to work as a dishwasher just to get a paycheck. However, that gave her an in, and Rodriguez started working her way up by proactively learning English herself. It was broken at first, and then she used an unlikely source to expand her vocabulary: Comedy Channel's South Park. While not the first recommended source for English-learning, it worked. And the sassy cartoon mountain kids from Colorado became the foundation for Rodriguez's adaption into an English-speaking world.
Once she knew how to maintain a working level of English, Rodriguez was moved to the kitchen. Now she could communicate and, more importantly, she could work with the cooking team. Since that time, she has been promoted, and Rodriguez today is Casa Bonita's executive chef.
Denver-area restaurants have help too. Both the Hispanic Restaurant Association and the Colorado Restaurant Association support the value of bi-lingual workers, putting money where their voice is in helping restaurants pay for employee language training. It's a solid community investment that pays dividends for years after the fact.
Even employees who knew basic English signed up for the program. One who had taken some English already in his native Nicaragua gained the benefit of advancing his knowledge by evolving his skill with verbs and complex sentences. It was one example of dozens where the staff have developed a far tighter synergy, learning how to communicate better together. No surprise, the divides that existed between the Spanish and English-speaking workers have just dissolved completely now.
Casa Bonita still has yet to set a date for a full re-opening, but folks expect it will come back pretty solid. The restaurant has been in business since 1968. It has three branches: Lakewood, Oklahoma City and a spot in Arkansas as well. And yes, it's been profiled in South Park, and now the show's creators own the business as well. Who would have known?
The Ockendon Solar Farm's Remarkable Transformation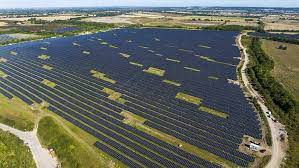 A once-neglected trash dump in England has undergone a breathtaking transformation into one of the United Kingdom's largest solar farms. The Ockendon solar farm, as it is now known, is set to provide electricity to an impressive 15,000 homes. With its 100,000 gleaming solar panels, it proudly stands as the third-largest solar farm in the entire UK.
This remarkable journey from waste ground to green energy oasis reflects the nation's growing commitment to renewable energy and sustainability. Frank Gordon, the director of policy at the Association for Renewable Energy and Clean Technology, highlighted the importance of projects like Ockendon solar farm in addressing the climate crisis. He told The Guardian, "We urgently need more solar in the UK to help meet our legally binding net-zero goals, and this summer's extraordinary global weather has further underlined the need for climate action."
The Ockendon solar farm is a shining example of the UK's transition to cleaner energy sources. Since 2020, nearly half of the nation's power has been sourced from a combination of wind, solar, bioenergy, and hydroelectric sources. This shift towards renewable energy not only reduces harmful emissions but also bolsters energy security and creates jobs in the burgeoning green energy sector.
The transformation of the Ockendon site is nothing short of inspirational. What was once a symbol of waste and environmental neglect has become a symbol of hope for a more sustainable future. As solar farms like Ockendon continue to sprout across the UK, they bring us one step closer to achieving our net-zero emissions goals and safeguarding the planet for generations to come.