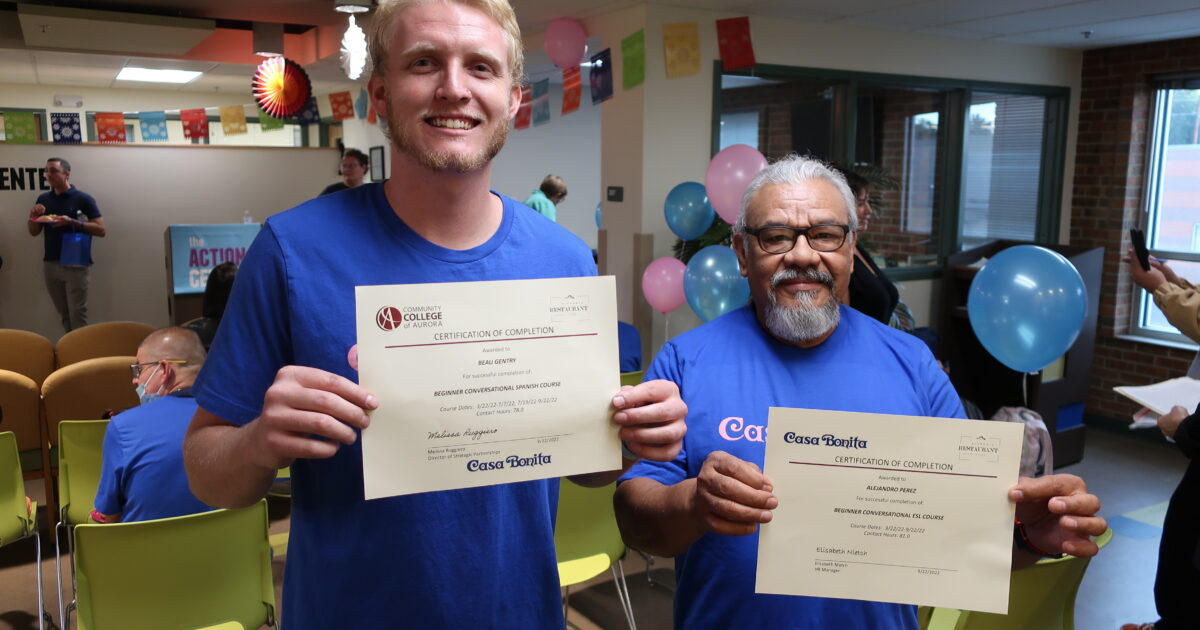 Restaurant Helps Workers Learn a Second Language
So, what do you do with restaurant workers when they have to work but you have to close your restaurant for a renovation? A lot of businesses would just suspend work or lay people off. With Casa Bonita, however, they had a different approach. Instead, they decided to invest in their workers and train them to perform even better.
All 29 employees of Denver's Casa Bonita finished this month a full language course in English and earned their certifications. The Lakewood employees were all native Spanish speakers, and with the down time they were instead given the opportunity to learn English at a working level over a typical sixteen-week learning program. The head chef was the chief instigator of the idea.
Dana Rodriguez is herself an immigrant, having transferred from Mexico to the U.S. in the late 1990s. Rejection was a familiar road for her, easily being denied work at Casa Bonita herself due to not having any professional serving experience or cooking background. Instead, she had to work as a dishwasher just to get a paycheck. However, that gave her an in, and Rodriguez started working her way up by proactively learning English herself. It was broken at first, and then she used an unlikely source to expand her vocabulary: Comedy Channel's South Park. While not the first recommended source for English-learning, it worked. And the sassy cartoon mountain kids from Colorado became the foundation for Rodriguez's adaption into an English-speaking world.
Once she knew how to maintain a working level of English, Rodriguez was moved to the kitchen. Now she could communicate and, more importantly, she could work with the cooking team. Since that time, she has been promoted, and Rodriguez today is Casa Bonita's executive chef.
Denver-area restaurants have help too. Both the Hispanic Restaurant Association and the Colorado Restaurant Association support the value of bi-lingual workers, putting money where their voice is in helping restaurants pay for employee language training. It's a solid community investment that pays dividends for years after the fact.
Even employees who knew basic English signed up for the program. One who had taken some English already in his native Nicaragua gained the benefit of advancing his knowledge by evolving his skill with verbs and complex sentences. It was one example of dozens where the staff have developed a far tighter synergy, learning how to communicate better together. No surprise, the divides that existed between the Spanish and English-speaking workers have just dissolved completely now.
Casa Bonita still has yet to set a date for a full re-opening, but folks expect it will come back pretty solid. The restaurant has been in business since 1968. It has three branches: Lakewood, Oklahoma City and a spot in Arkansas as well. And yes, it's been profiled in South Park, and now the show's creators own the business as well. Who would have known?
Whales Adopt Other Whales, Even Between Species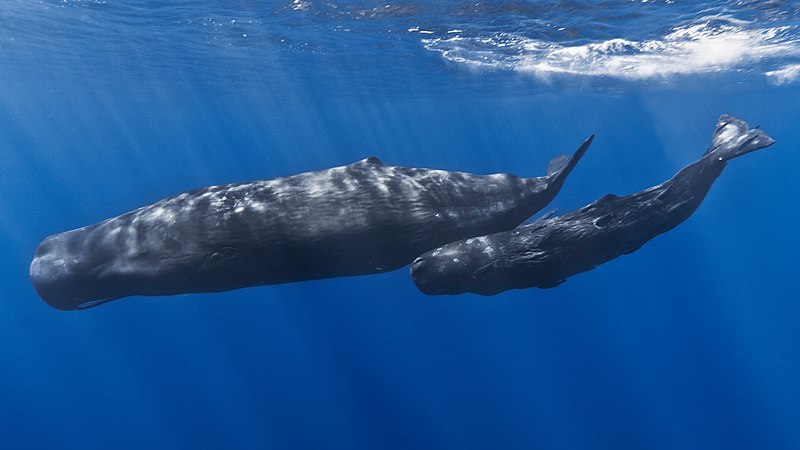 Do animals adopt young of other species? It's been known to happen among canines as well as raptors. However, for the first time, marine scientists have now confirmed whales are willing to adopt the young of different whale species as well.
As it turns out, an orphaned humpback whale has found a new parental figure with a southern right whale, completely mixing two different breeds of whale. Granted, both are large sea mammals, both breathe air and generally consume the same food groups, and they are technically both whales. But in the animal world, the differences are as distinct as a horse to a cow or a dog to a black bear. However, there the pair were, swimming together and clearly bonded right off the coast of an Esperance beach. From the researcher's perspective, the answer is clear; the adult southern whale has adopted the young and clearly smaller humpback whale.
Interestingly, the difference was caught immediately. Instead, it was Jess Wohling going over her work on a recent photography shoot who figured out what she was looking at was two different whales acting like mother and pup. At first, Wohling thought there was a camera glitch or a bad light exposure. However, as she studied the digital images from her camera, it became very clear, two different whales were swimming next to each other in tandem or like a parent and child whale pod. With the detail captured by the camera, Wohling compared the aspects of her image to whale images on the Internet, and she confirmed her hunch.
At that point, Wohling transmitted the digital image files to a whale researcher she knew, Katy Fannei. Looking at the images, Fannei not only confirmed Wohling's assumption, she was also shocked by the documented behavior and pretty much floored. The news hit the digital wire immediately as Fannei started sharing the news with everyone she knew in her professional circle. Everyone who got the communication and images, including researchers with far more experience than Fannei were also shocked by the apparent adoption behavior.
While it is quite possible for southern right whales to come into contact with humpback whales, they almost never converge with each other for any extended period of time. A lot of new hypotheses started getting thrown around. Was the southern right whale a female in mothering mode? Maybe it lost its own pup and the timing of finding a stray humpback child was a coincidence, or maybe some sort of protection in company perspective was going on. Most agreed on the idea of adoption taking place. Again, this wasn't unheard of in other species. Recently, an eagle pair adopted a falcon fledgling in Canada and have been raising it along with their eaglets.
The key behavior pattern arguing for adoption involves the close positioning of the humpback pup to the adult southern right whale in the water. It literally looks like a mother and child whale behavior. The major filter now is determining whether the pair are already tracked somewhere in the known southern right whale database the researchers use. If not, then the discovery will represent a unique and new biological finding.