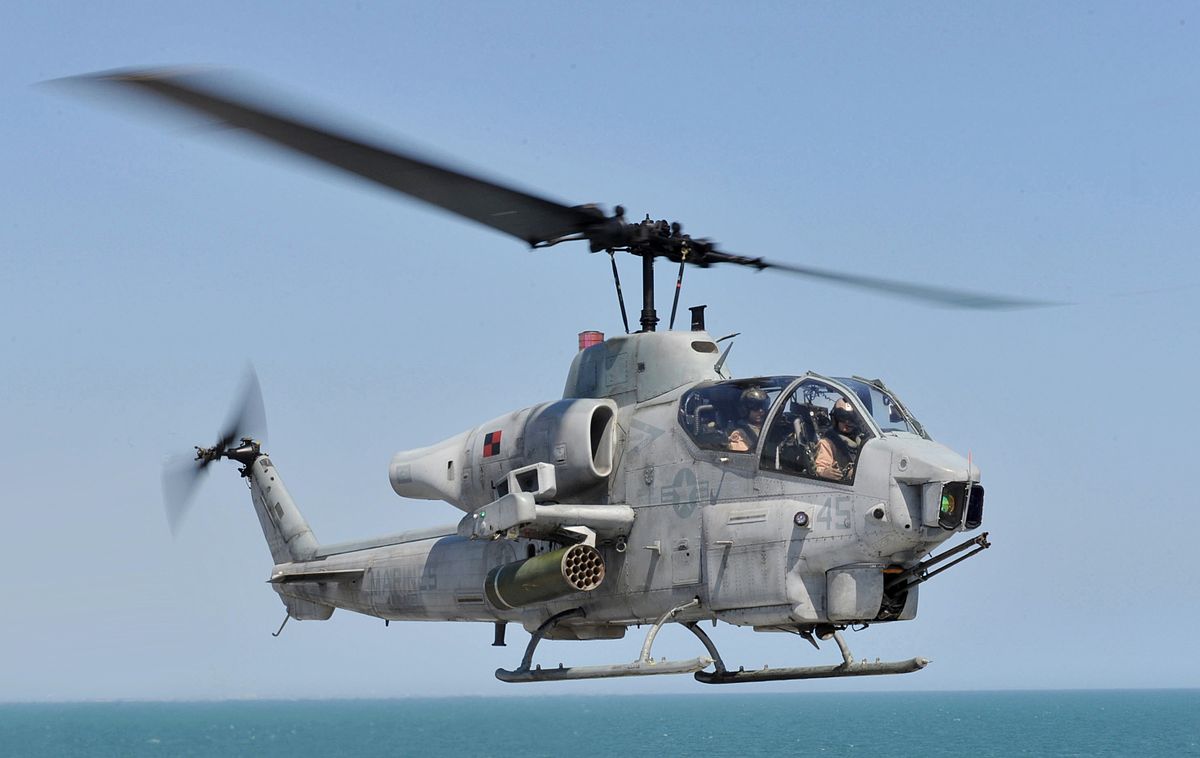 Rebuilding Helicopters to Rebuild Lives
The Columbia Metro Airport has seen a lot of action over its lifetime, but what it doesn't expect to see in 2021 is the return of Vietnam-era helicopters not just being parked at the facility but actually taking off and being functional. The decades-old flying craft have caught more than one eye of passersbys, especially those who know what they are looking at.
Three Bell Cobra attack helicopters sit in various conditions at Columbia Metro missing odds and ends by obviously being looked after and handled. Some are missing the various parts needed just to get off the ground. Others have no engine or components to operate with. There is even a Cessna O-1 sitting on the tarmac as well as Beechcraft T-34. Both saw extensive military use earlier in their lives and could tell lots of stories ranging as far back as World War II. Today, they watch the sun go up and down without change. And, behind all the assembly another helicopter sits that is practically in almost complete and perfect condition. This Bell UH-1 Iroquois is otherwise known as a Huey, the quintessential aerial transport that saw action all over Southeast Asia in the 1960s and 70s. All of these relics have long been dismissed from military action, but they are still serving military personnel.
All of the aircraft mentioned above are part of the inventory that belongs to the Celebrate Freedom Foundation. This organization involves the work and coordination of 200 plus veterans who also attend regularly and work as volunteers in restoring the aforementioned aircraft. The large majority of these veterans do the work for far more than just the fun of working on old aircraft, however. Most of them have some version of post-traumatic stress disorder. The work keeps their mind off of old memories and the nightmares that would otherwise haunt them from the past. Instead, their energy is transformed into positive work renovating the aircraft, one bit or part at a time, slowly but methodically rebuilding the old aircraft to completion and operation again. As the aircraft are finally finished, they are them put back into flight, serving as demonstration aircraft for school programs in South Carolina. The complete assemblies aren't just towed around. They are literally flown from one location to the next to show what is possible in terms of restoration engineering.
Young generations love the helicopters. They get a real-time exposure to career possibilities in both aviation mechanics as well as the military, as well as rare chance to see some 50-year-old helicopters fly again like the real thing from an era generations before. So far, Celebrate Freedom Foundation has finished two vehicles. There's a lot more work to go, and the Foundation survives entirely on donations to keep functioning as well as find the parts, supplies and rented space to keep the projects going.
Not all the aircraft the Foundation have ended up being flown. Some are transported by truck in partial form, allowing high school student to get an authentic sense of what a helicopter feels in the cockpit and potentially convincing a student to pursue an aviation career. Given the country's continued military activities internationally, there's no slow down in the number of potential recruits for the Foundation's program. Staff and management regularly push awareness of the program as well as its therapeutic benefits of former military veterans as well as a chance to be in the company of other former military and camaraderie. Since 2020 the need has been greater than ever; COVID has had a dramatic effect on therapy centers and programs, shutting them down and cutting off PTSD sufferers from needed company and counseling. The Foundation's programs has stayed active, however, providing a key resource for affected veterans as well as getting them out of depression-prone loneliness stuck at home.
Los Angeles Unveils Roadmap to 100% Renewable Energy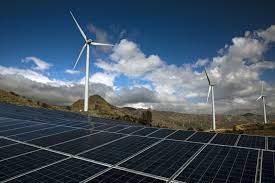 The largest city in all of California, Los Angeles hosts a population north of four million people as well as nearly 3.8% of the nation's economy. Revered as a destination for outdoor enthusiasts and Hollywood aspirationals alike, Los Angeles also has earned a reputation for its smog and pollution.
Fortunately for LA locals, it looks like there is a plan being put in place to transition away from burning coal for electricity. If this goal is enacted, eventually Los Angeles could see itself achieving more than 98% of its clean energy within the next ten years.
Clean Energy to Combat Pollution
A first-of-its-kind study was commissioned by the city of Los Angeles in collaboration with the National Renewable Energy Laboratory. The study would go on to reveal that Los Angeles has a legitimate opportunity to attain 98% clean energy by 2031 and 100% clean energy by 2035, both plans that fall in line with the promises made by President Biden on climate change. The report went on to conclude that clean energy can get produced at an efficient level so that rolling blackouts and economic disruptions are no longer required.
According to the NREL, a federal research agency, the path toward clean energy involves the construction of solar farms, batteries, and wind turbines. These clean energy solutions have been around for years, but they've only just recently become embraced at a federal level under the Biden Administration, continuing plans put in place by President Obama preceding him. Included in the construction goals listed in the report is a focus on energy efficiency and something known as 'demand response', a program that would pay people to utilize energy when the solar and wind farms are producing plentiful amounts.
Not only would the efforts put in place by the NREL study help combat pollution, but it would also go directly toward slashing the traumatic pollution that comes from cars, power plants, furnaces, and trucks all throughout Los Angeles County. These changes would have a dramatic and direct positive impact on lower-income neighborhoods as well as communities of color.
While the NREL study is incredibly optimistic, it is also incredibly feasible. According to researchers and professionals who have absorbed the NREL study, the energy efficiency plan allows for year-round power, with lights on every hour out of the year. Additionally, the commissioned report proposes that homes would even be protected from energy loss due to wildfires and downed transmission lines.
Discussions surrounding clean energy and how to implement it have risen dramatically since the power outages that plagued Texas in early 2021. Power grid failures and an over-reliance on fossil fuels would highlight a natural disaster that saw millions of native Texans without power, forced to boil snow to gain access to life-saving water. With continued weather extremes to come due in large part to climate change, these issues are only going to get worse as time goes on.
Mayor Garcetti spoke on the issue citing a need to keep medical equipment powered, refrigerators running, and the city operational in the face of extreme weather. Garcetti pointed to "top scientists" from "around the world" that have helped to create an actionable plan that is as realistic as it is potentially effective.
The NREL created a study team of more than 100 participants in support of the Eagle Supercomputer located at the Golden, CO, Research Headquarters. The program has incorporated millions of simulations since 2017 while generating reliable data for use with reference to jobs, weather, power lines, solar panels, and electrical use throughout L.A. County.