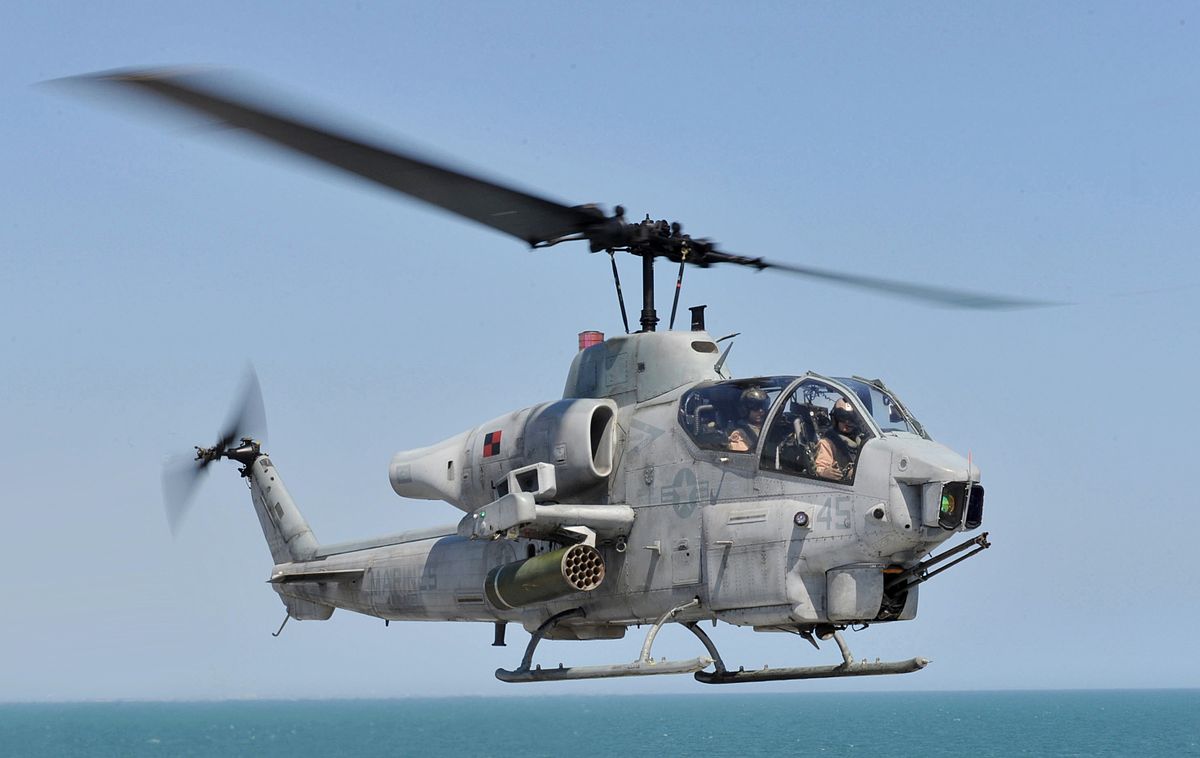 Rebuilding Helicopters to Rebuild Lives
The Columbia Metro Airport has seen a lot of action over its lifetime, but what it doesn't expect to see in 2021 is the return of Vietnam-era helicopters not just being parked at the facility but actually taking off and being functional. The decades-old flying craft have caught more than one eye of passersbys, especially those who know what they are looking at.
Three Bell Cobra attack helicopters sit in various conditions at Columbia Metro missing odds and ends by obviously being looked after and handled. Some are missing the various parts needed just to get off the ground. Others have no engine or components to operate with. There is even a Cessna O-1 sitting on the tarmac as well as Beechcraft T-34. Both saw extensive military use earlier in their lives and could tell lots of stories ranging as far back as World War II. Today, they watch the sun go up and down without change. And, behind all the assembly another helicopter sits that is practically in almost complete and perfect condition. This Bell UH-1 Iroquois is otherwise known as a Huey, the quintessential aerial transport that saw action all over Southeast Asia in the 1960s and 70s. All of these relics have long been dismissed from military action, but they are still serving military personnel.
All of the aircraft mentioned above are part of the inventory that belongs to the Celebrate Freedom Foundation. This organization involves the work and coordination of 200 plus veterans who also attend regularly and work as volunteers in restoring the aforementioned aircraft. The large majority of these veterans do the work for far more than just the fun of working on old aircraft, however. Most of them have some version of post-traumatic stress disorder. The work keeps their mind off of old memories and the nightmares that would otherwise haunt them from the past. Instead, their energy is transformed into positive work renovating the aircraft, one bit or part at a time, slowly but methodically rebuilding the old aircraft to completion and operation again. As the aircraft are finally finished, they are them put back into flight, serving as demonstration aircraft for school programs in South Carolina. The complete assemblies aren't just towed around. They are literally flown from one location to the next to show what is possible in terms of restoration engineering.
Young generations love the helicopters. They get a real-time exposure to career possibilities in both aviation mechanics as well as the military, as well as rare chance to see some 50-year-old helicopters fly again like the real thing from an era generations before. So far, Celebrate Freedom Foundation has finished two vehicles. There's a lot more work to go, and the Foundation survives entirely on donations to keep functioning as well as find the parts, supplies and rented space to keep the projects going.
Not all the aircraft the Foundation have ended up being flown. Some are transported by truck in partial form, allowing high school student to get an authentic sense of what a helicopter feels in the cockpit and potentially convincing a student to pursue an aviation career. Given the country's continued military activities internationally, there's no slow down in the number of potential recruits for the Foundation's program. Staff and management regularly push awareness of the program as well as its therapeutic benefits of former military veterans as well as a chance to be in the company of other former military and camaraderie. Since 2020 the need has been greater than ever; COVID has had a dramatic effect on therapy centers and programs, shutting them down and cutting off PTSD sufferers from needed company and counseling. The Foundation's programs has stayed active, however, providing a key resource for affected veterans as well as getting them out of depression-prone loneliness stuck at home.
Trading Solar Power for a Crypto Farm Stability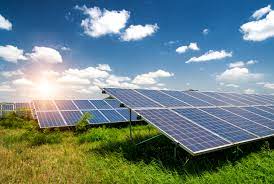 Crypto has been getting a bad rap in the news lately given how much energy it consumes to generate the financial bounty of new digital coins. A mass bank of ASIC-type number crunchers demand a lot of electricity, and that kind of power consumption day in day out leaves footprint that many are not comfortable with. However, being responsive to the times, a particularly creative crypto company has decided solar may be the big offset it needs to set things right, at least as far as that company's activity online. And that offset is going to happen in Montana with a big new construct titled the Basin Creek Solar Project, covering over 1,600 acres.
Trading Power for Power
Madison River Equity LLC has planned a 300 megawatt project to address both its mining operations as well as provide power to another 40,000 homes. Currently, Montana itself as a state only produces a total of 117 megawatts. So, adding almost 300 percent more to the local grid is going to end up providing a massive utility boost for the state economy and region, no question. The 300 megawatts don't come free; the planned crypto operation is expected to take 75 megawatts off the table for its own operations. However, even then, the entire project is a net gain for the state.
Great Things Aren't Always Wanted
Unfortunately, even with the clear benefits to power generation for the entire state, local folks aren't thrilled about the pending project. First, crypto mining is not a quiet affair. All those ASIC units needed to crunch the blockchain make a lot of noise, and combined it can seem like a massive jet engine going off. Further, the operation is not a 9 to 5 activity. Blockchain mining warehouses generally run 24/7, not turning off unless maintenance or a replacement is needed. A warehouse of them won't be any quieter.
Second, a massive solar facility is going to add a visible disruption to the area as well. It takes a lot of land and space to build a viable solar farm that pumps out serious power. Again, the locals aren't thrilled about their natural reserve suddenly being overtaken by thousands of solar panels across 1,600 acres. And the maintenance of such a facility is also going to produce a regular amount of by-product and eventual waste as well. Again, not something the locals are interested in.
Not a Sure Deal Yet
The big decision happens with the permit hearing scheduled for June 17, 2021. However, it's very likely that the locals are going to want to have their say as well. Crypto might be a big moneymaker for some, but out in the rural area it's starting to become a bit of a NIMBY issue, the kind of things folks want to stay back in the big city and not start showing up in their backyard.