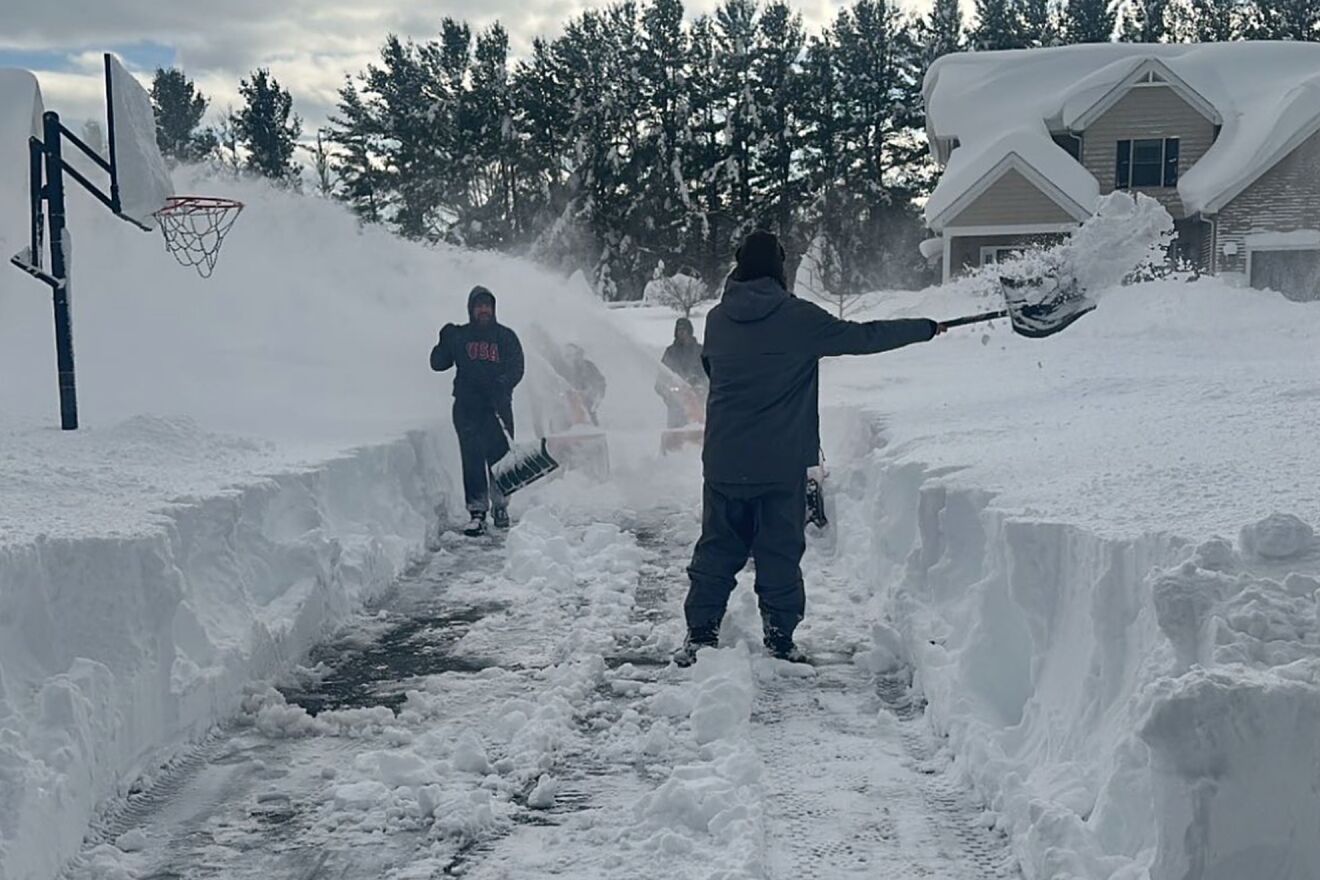 QB Josh Allen Gets Snowed In and Dug Out on Time
When a quarterback is expected to be at work, the neighbors usually expect to see the fellow on TV when the game is playing. They don't expect to be called into to help clear snow so he can get to work on time. However, that was the case for Josh Allen, the current primary QB for the Buffalo Bills.
New York usually turns into a white winterland during the holiday season, and 2022 was no different. A good blanket of snow was layered all over the Southstown, NY, home of Allen as well as his neighbors. In fact, the snow was so thick, it was beyond a basic shovel capacity to get the snow out of the way for travel. So, at 5am in the morning, neighbor Norm Marshall found himself on a tractor to clear the snow effectively and quickly so his athlete neighbor could get to work on time.
The snow layer was high, well above a 6-foot tall person, and it was packed, making the material even harder to remove quickly. Worse, much of the street snow had been pushed out of the way into people's driveways, adding to the layer Allen had to deal with. However, with Marc Braun and another neighbor, Squirrel Winter (no pun intended), Marshall got to work on clearing a viable path for Allen.
Allen himself would have easily preferred to just hang out at home. However, he needed to get to the airport to get to an impending game versus the Cleveland Browns. Unfortunately, his entire driveway was buried, literally, in a sea of snow. The work needed involved getting from the cleared municipal street to Allen's garage so he could actually drive out and to the airport. Most folks would assume the help was provided because of Allen's sports status, but the men insisted it was simply the neighborly thing to do. It's what makes their part of town so tight-knit.
Further, many recognized that Josh Allen has never used his professional sports status for egotistical gain. Instead, he has been an extremely humble neighbor, focused on serving his community when not supporting his team on the NFL gridiron.
The whole snow removal job took about three hours, but Allen made it out and to his travel destination on time. As for the Buffalo Bills in their game, the team beat the Cleveland Browns. As for the neighbors, the three men just patted themselves on the back, knowing privately they might have contributed directly to the win as well.
50 Years Later – A Vietnam War Surgeon Meets A Previous Patient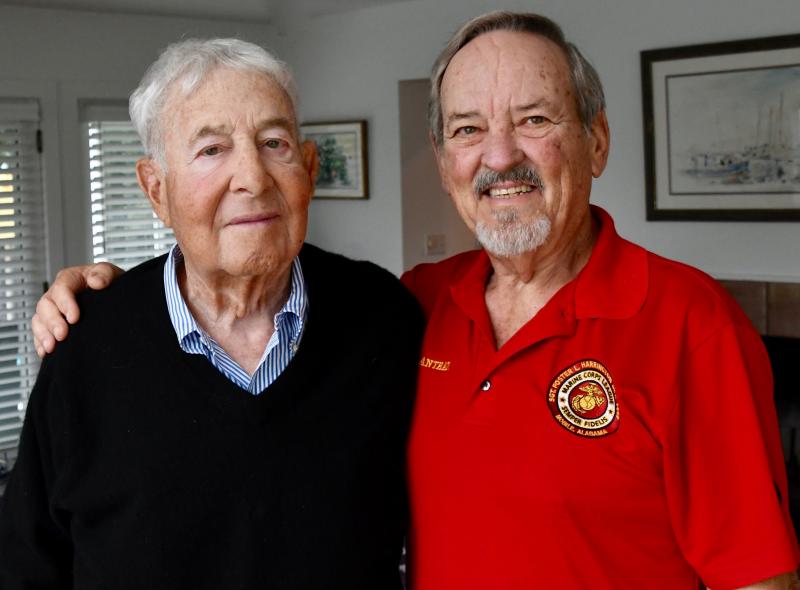 Mayer Katz has seen a lot in the world, and the Vietnam War was no exception. Like many in his time, he found his medical training critical for not just healing wounds, Katz was also essential at saving lives as well. That initial service was captured in more than just actions, however. As it turned out, Katz's work was also captured in photography.
The place was a city named Hue and the year was 1968. The location was a battlefield as U.S. marines were fighting a bloody battle to reverse the Tet Offensive and take back the city from the Viet Cong who had snuck in en masse the night before. It was ugly, house-to-house, close quarter fighting costing thousands of lives for every inch. Along with the soldiers, journalist photographers were risking their own lives capturing images. One of them turned out to be a wounded marine being given first aid on top of a tank, and the photograph was captioned as well, identifying the hurt soldier. As it turned out, however, Katz had worked on that particular marine.
Katz didn't know it right away. In fact, it took 50 years later for Katz to realize the connection while going through a vivid history book with the same photographs taken back in Hue. And, on the bottom of the particular one with the wounded marine on the tank, Katz saw the name in the caption: A.B. Grantham. That name rang a bell, and Katz went back to his medical records, meticulously kept for every surgery he worked on. And there it was, A.B. Grantham's surgery in the 22nd Surgical Hospital, at the Hue airbase on February 17 of the same year, 1968. Katz's records also had all of the medical details, functioning as a logbook of the surgery, just like he did for every other one performed before and after.
Grantham remembered the wound he got in Hue. In his own words, the bullet went in him with the same sensation as a red-hot poker being stabbed in his chest. Grantham's fortune was crafted by the fact that he had fellow marines right next to him that could drag Grantham to safety and first aid. Using whatever was available, cigarette wrappers, napkins and leftover bandages, they plugged the wound and kept Grantham's critical blood flow in his body more than was leaking from the wound. That initial work kept Grantham alive long enough to get to the Hospital, and that's where Katz did his magic. A captain at the time, Katz didn't always save every soldier that came his way, but Grantham was going to be a point on the right side of the picture.
Katz also had the benefit that his patient was in top form and health too. That typically makes a difference in trauma recovery as well. It took hours, 10 blood units, and part of a lung, but Katz was able to save Grantham. The marine went on to live, get married, have kids, get divorced, get married again and start a business. And he survived PTSD as well from the war. Katz gave Grantham that chance to keep going.
Long story short, the photograph from 50 plus years earlier ended up connecting them again. Katz's daughter reached out the photographer, who then connected Katz and Grantham. As the marine put it, Katz was finishing a surgery followup, just a few decades later. Today they give each other garbage about their favorite football teams, which is probably a lot better than trading bullets and bandages.