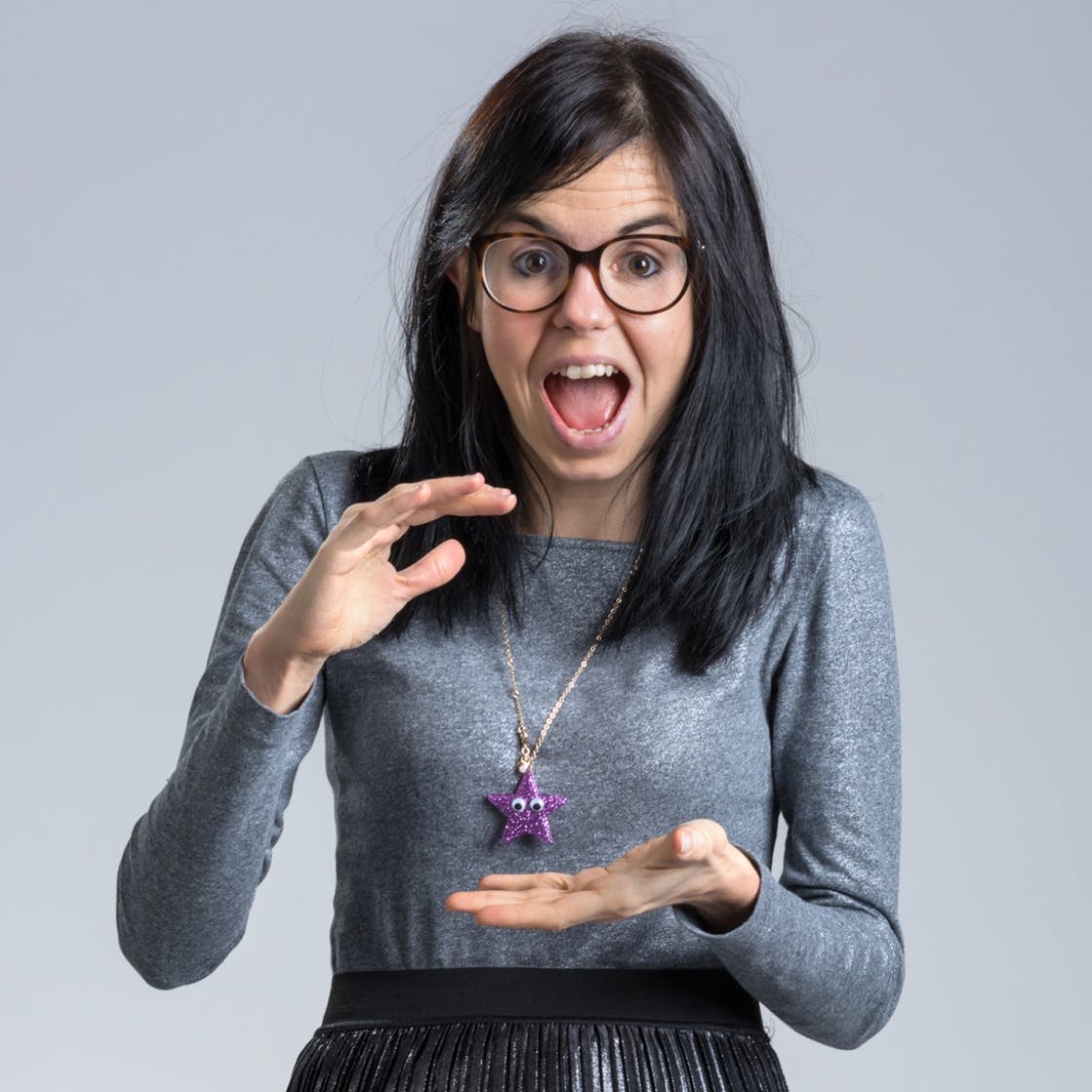 Promoting Women Scientists on Wikipedia
If someone said they were going to write a website post on every woman scientist and put it on the Internet, some folks might raise an eyebrow, wondering why and if the person was being a bit of a freak. However, Jessica Wade didn't bother to make a big deal out of what she was doing. Instead, she just started writing and posting, using Wikipedia as her platform and an easy-to-access environment. What was the 33-year-old up to? Simple, utilizing free resources that anyone could access and, more importantly, anyone could see the results on the Internet, she personally wrote and posted the biographies of over one thousand women scientists active in research and science today.
Since she started, Wade has completed and posted over 1,600 entries on Wikipedia, a platform well-known for its tools that allow anyone to post information in an encyclopedia-style environment. Readers can then search the database and find information, knowledge, reference, and links provided by fellow users and curated on an ongoing basis by folks looking at the information and correcting it. Unfortunately, because Wikipedia is so open to anyone editing the information, it is not considered in academia or any other professional circles as a good reference source. However, the site does provide an easy-to-search system where folks can find information about people, places, things and events and find recognized links through those posts that are on accepted sites of research as well.
Jessica Wade was no stranger to Wikipedia before she started the women scientists project. In fact, she had been a regular and ardent user and poster on Wikipedia a decade earlier in her twenties. In that time window she realized much of the scientific recognition world was very one-sided. Scientists who were women or minorities were not getting their fair moment in the spotlight. So, regardless of what employers or the formal scientific halls promoted, Wade was going to make sure "other" scientists got more exposure online.
The project started with a few dozen posts. Then she got to one hundred, and eventually Wade's work started to rack up over 500 different entries. The founder of Wikipedia recognized her work, and Wade started to add various awards to her own name for her tireless work documenting "other" scientists in a systematic manner. That said, not everyone was pleased. A number of fellow Wikipedia posters, as well as some likely from groups or organizations upset with Wade upsetting the apple cart, began to edit or delete her posts. Some were extremely influential in the Wikipedia world, giving weight to their edits over her original posts. The common argument was that Wade's posts included scientists who were not known or famous and therefore should not have been posted as anything worthy of researching. That only fired up Wade even more in her project; it was that very reason for blocking people that caused them to not be recognized in the first place.
Clarice Phelps was a prime example, a woman and African-American scientist who was instrumental in identifying a new element on the periodic table. However, the Phelps post was put up and deleted repeatedly by naysayers. Eventually, Wade's persistence won out, but she had to literally advocate for the value of Phelp's work.
In Wade's opinion, the issue isn't that only a few women want to pursue science as a career. It's that the exposure of possibilities for them isn't wide enough. At least for her part, she's contributing to reversing that trend. And, in recognition, even Buckingham Palace has recognized Wade for her work that continues today.
Kenyan Tree Planting Holiday: A Collective Effort Against Climate Change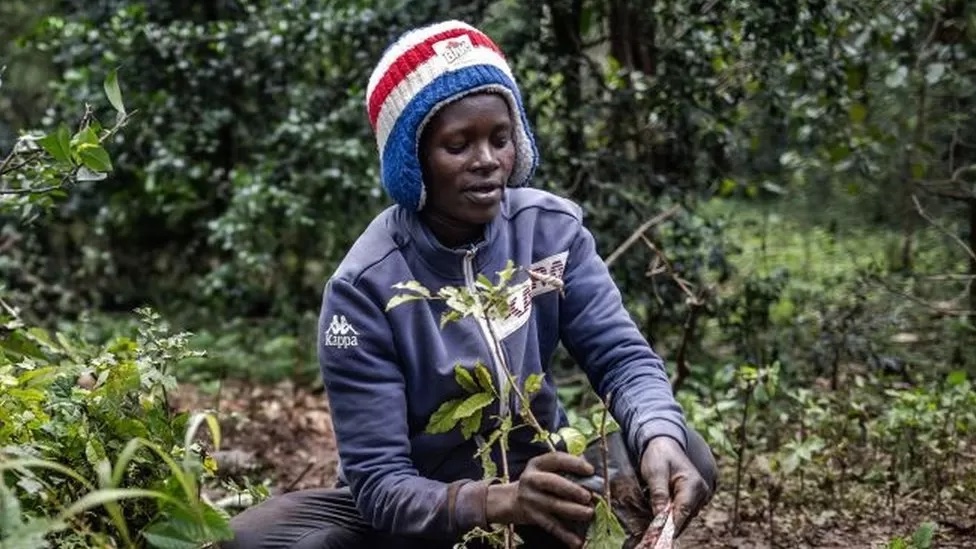 Kenya has embraced a unique and powerful approach to combating climate change with a national tree planting holiday. This initiative, led by Environment Minister Soipan Tuya, aims to involve every Kenyan in planting trees to contribute to a lofty goal of reaching 15 billion trees in the next decade. Recently, Kenyans came together to plant a staggering 100 million seedlings, demonstrating their commitment to a greener and more sustainable future.
The tree planting holiday allows "each and every Kenyan to own the initiative," as Minister Tuya emphasizes. This means that every citizen has a role to play in contributing to the ambitious goal of planting billions of trees. The target is for each Kenyan to plant at least two seedlings, a simple yet impactful way to make a difference.
The primary goal behind this massive tree planting effort is to fight climate change. Trees play a crucial role in mitigating climate change by absorbing carbon dioxide during photosynthesis. They act as natural carbon sinks, reducing the concentration of greenhouse gases in the atmosphere. Additionally, trees help regulate local climates, prevent soil erosion, and provide habitats for various species.
To encourage widespread participation, the Kenyan government is distributing tree seeds for free. However, there is also a push for planting trees in specific areas where they are more likely to thrive. This strategic approach ensures that the trees planted have a higher chance of growing into healthy, mature specimens.
While the initiative promotes free seed distribution, Kenyans are also encouraged to buy at least two seedlings for planting on their private land. This personal investment further engages citizens in the cause, fostering a sense of ownership and responsibility for the environment.
One notable tree planting site near the source of Kenya's second-longest river, Athi, saw active participation from various groups, including soldiers, residents, and families. The event showcased a collective effort to address environmental concerns.
To monitor the success of the tree planting initiative, an internet app has been introduced. This app allows individuals and organizations to record their planting activities, including details like plant species, the number of trees planted, and the date of planting. This technological aspect enhances transparency and accountability in achieving the set goals.
While the initiative has garnered widespread support, environmentalist Teresa Muthoni highlights some challenges. She notes that the effort is not organized in a way that ensures everyone is actively participating, as many individuals must prioritize their livelihoods. Additionally, Muthoni emphasizes the importance of planting the right trees in the right places, cautioning against the prevalence of exotic species in public nurseries.
Kenya's tree planting holiday exemplifies a collective and determined effort to combat climate change. By involving every citizen, the initiative seeks to make a significant impact on the environment. As the nation strives toward its ambitious goal of 15 billion trees in the next decade, the tree planting holiday stands as a beacon of hope for a greener and more sustainable future for Kenya and the planet.