Pink Dolphins Make Surprising Return To Hong Kong Waters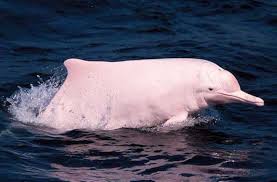 There's been a surprise return of rare pink dolphins to Hong Kong waters and this might be due to the impact of Covid 19 pandemic.
For a while, these rare pink dolphins otherwise referred to as Chinese white dolphins and pink dolphins have been staying off the Pearl River Delta. This happened because of high speed ferries plying the Pearl River Delta as it's between Hong Kong and Macau.
With the pandemic halting travels and forcing many to stay at home, the seaways had become serene and largely inactive due to the suspension of ferry activities.
Dr Lindsay Porter, a senior research scientist with the University of St. Andrews told The Guardian and Reuters about the remarkable dolphin emergence in the Pearl River Delta. She said dolphin activity in the area has increased by 30% since March.
"These waters, which were once one of the busiest thoroughfares in Hong Kong, have now become very quiet," said Porter, who has been studying dolphins for 30 years.
Porter claimed she had been on a study right after Hong Kong's borders were closed in March. Not too long after she observed the massive activity of dolphins in the waters.
"It was the last week in February, literally the week after the ferries stopped traveling between Hong Kong and Macau," she explained. "I've been studying these dolphins since 1993 and I've never seen anything like this dramatic change before, and the only thing that changed is 200 ferries stopped traveling before."
The Hong Kong locals assisted Porter in her research, providing her with a yacht and a boat. With that help, she and her crew used drones to observe the dolphins and also dropped microphones in the water.
"From visual observations, the dolphins are spending much more time socializing, splashing around on the surface, quite a bit of foreplay, quite a bit of sex," she said.
Foremost conservation group, WWF Hong Kong collaborated with Porter, noting on its website that there could be about 2,500 dolphins in the Pearl Delta River.
Yet, the group observed there's been a pathetic decline of young dolphins in Hong Kong's rivers.
"I sometimes feel that we're studying the slow demise of this population, which can be really sad," Porter told Reuters.
The WWF Hong Kong pointed out this pathetic decline could be sorted out by curbing dangers like overfishing, water pollution, heavy marine traffic and coastal development.
"It is necessary to take a proactive approach in order to conserve the remaining population of the species before it's too late," the conservation group said.
Centenarian Beats Coronavirus and Prepares For 109th Birthday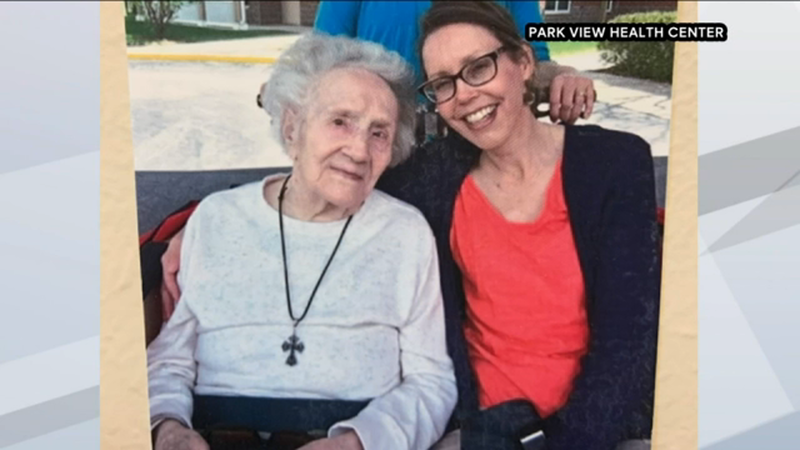 Millions of people have been dying across the world as a result of contracting the Coronavirus.
One of the most emphasized points has been for the elderly and people with underlying health conditions to shelter-in-place or wear protective gear at all times.
It is therefore understandable why the world is celebrating the fact that a centenarian has been able to survive the brutal virus.
She is actually well on her way to a decade past the century and doing so in fine style.
Not only has she fought and won the battle, but she is taking preparatory steps to celebrate another birthday.
One hundred and nine years, she has managed to survive on this earth, two world wars, multiple Presidents, Stock market and housing market crashes, now a pandemic.
Ruth Stryzewski of Oshkosh, Wisconsin, has only three weeks to go, but plans are in high gear. If anyone has anything to celebrate, she certainly does.
Maybe if she were fifty years younger, it would not have been such a surprise that she pulled through the virus unscathed, but at her age, that's unheard of anywhere in the world.
The pandemic has devastated the United States and has led to the loss of lives in the region of four hundred thousand.
Some survivors recover in the slated two-week period, but others take weeks and even months to recuperate.
Some have symptoms that appear to be long-term, like loss of taste and smell or even fatigue.
Some are still laid up in bed, struggling to regain their stamina, trying many home remedies to help them become rejuvenated.
Yet 108-year-old Ruth Strzyzewski of Oshkosh managed to evade all the horrible symptoms and, above all, death, which she is genuinely grateful for.
The coronavirus toll on the elderly has been disproportionate to all other ages. Even seemingly young robust people have succumbed, as well as infants.
However, this older woman was having none of it. She has decided that the virus will not be determining her fate.
For several weeks she remained isolated, putting up an intense fight against the severe virus that has brought many nations to their knees.
Fortunately, she did not need to be hospitalized, even though several symptoms presented themselves.
After her solace period, Strzyzewski has emerged with no ongoing effects and seems to be recuperating with no issues. She's expected to make a full recovery to her usual cheerful self.
One health official highlighted the remarkable feat, noting that at her age, Strzyzewski being on the road to recovery would have been the last thing on anyone's mind, not with so many people losing the coronavirus battle.
Not only has she fought, but she has won and is doing very well. Her strength continues to build each day, and she's almost back to a state of normalcy.
Her birthday celebration, slated for February 20, will be a high point for 2020. Many health officials are likely wondering about the possibility of someone this old conquering the virus.
Maybe they'll be revisiting the round table and analyze her specimens to see what is so different about a woman over a century old that made her survive the vicious virus.
Either way, as they contemplate, she will be having a whale of a time celebrating her 109th birthday on 20 February with whatever number of people will be allowed.
Be assured; it will be covered by media houses not only in the United States but globally.