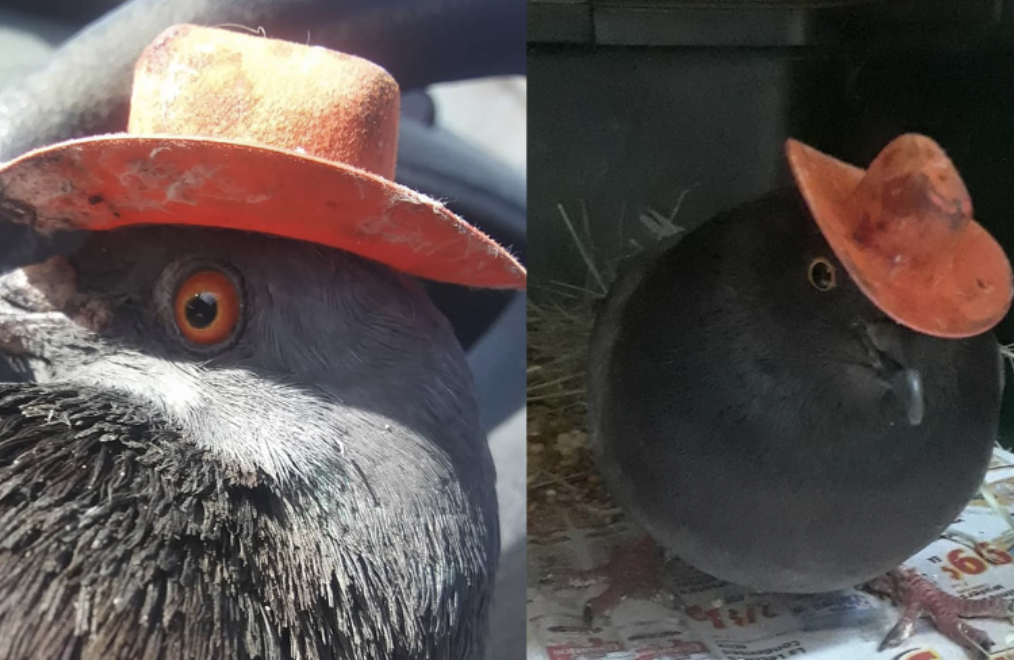 Pigeons With Small Hats are Showing up in Nevada
It's not uncommon to see a lot of weird things walking down some streets in Nevada. However, you may have thought your eyes were playing a trick on you when you saw a pigeon that was wearing a small sombrero or cowboy hat. While you may think it was just one of those dessert mirages, it's not.
There have been sightings of a pigeon wearing a sombrero in Reno and then a number of pigeons in Las Vegas wearing cowboy hats. The city manager of Reno thought it was just adorable and funny. However, she was in for a rude awakening when she shared the pigeons on social media and then was attacked by animal rights activists. One of the Las Vegas pigeons that had a tiny hat glued to its head died. Activists are working to get the word out that regardless of how cute a pigeon with a hat on his head looks, it's not a laughing matter.
The pigeons in Las Vegas were being spotted in mid-December. While the pigeons weren't all wearing the same hat, the proximity of the sightings had many people believing it was the same group of people or one person that was responsible. The Internet was exploding with these pictures and there were even people getting tattoos of the cowboy pigeon. These people had a serious commitment to something funny but may be feeling a bit of regret when they learn the practice of gluing hats on pigeons is cruel.
When the pigeons were first spotted, the staff at Lofty Hopes, an animal rescue, wanted to track down the pigeons in order to try and remove the hats. Since the pigeons were all spotted wearing the hats for several days, the staff determined the hats were glued to their heads. The staff then worked on trapping the pigeons but it wasn't an easy task. The staff named the pigeons in order for them to be easy to track. They went by Cluck Norris, CoolamityJane, and Billie the Pidge. Eventually, Cluck Norris and Billie the Pidge were caught and the volunteers and staff members could take a look at the damage that was done. At first, Billie allowed them to work on removing the hat. As the volunteers got to work, it was clear how much glue there was and how much damage was caused to the bird. Cluck allowed them to do the same thing and for him, the damage was even worse. The staff at Lofty Hopes later shared on Instagram that Billie the Pidge had died from an undetected illness. The staff shared that the hat could have interfered with the pigeon being able to dislodge small insects that gathered under it. Pigeons are active groomers and they don't just groom themselves but also others in the flocks. Since pigeons have an extremely fragile respiratory system, the fumes from the glue could have contributed to slowly poisoning the bird. There are a number of things that could have gone wrong thanks to this prank.
Lofty Hopes is now working on tracking down the sombrero bird in Reno. The city manager is also doing her part to spread the word about the birds. She said while it is fun, it's still inhumane and the birds are suffering. She said she doesn't want the same thing to happen here with Billie dying. In the meantime, Lofty Hopes is still working on finding Coolamity Jane. They have kept a close eye on her but haven't been able to trap her. The goal is to get the hat off as quickly as possible.
Grandpa Rudy Noorlander's Remarkable Recovery After Grizzly Bear Attack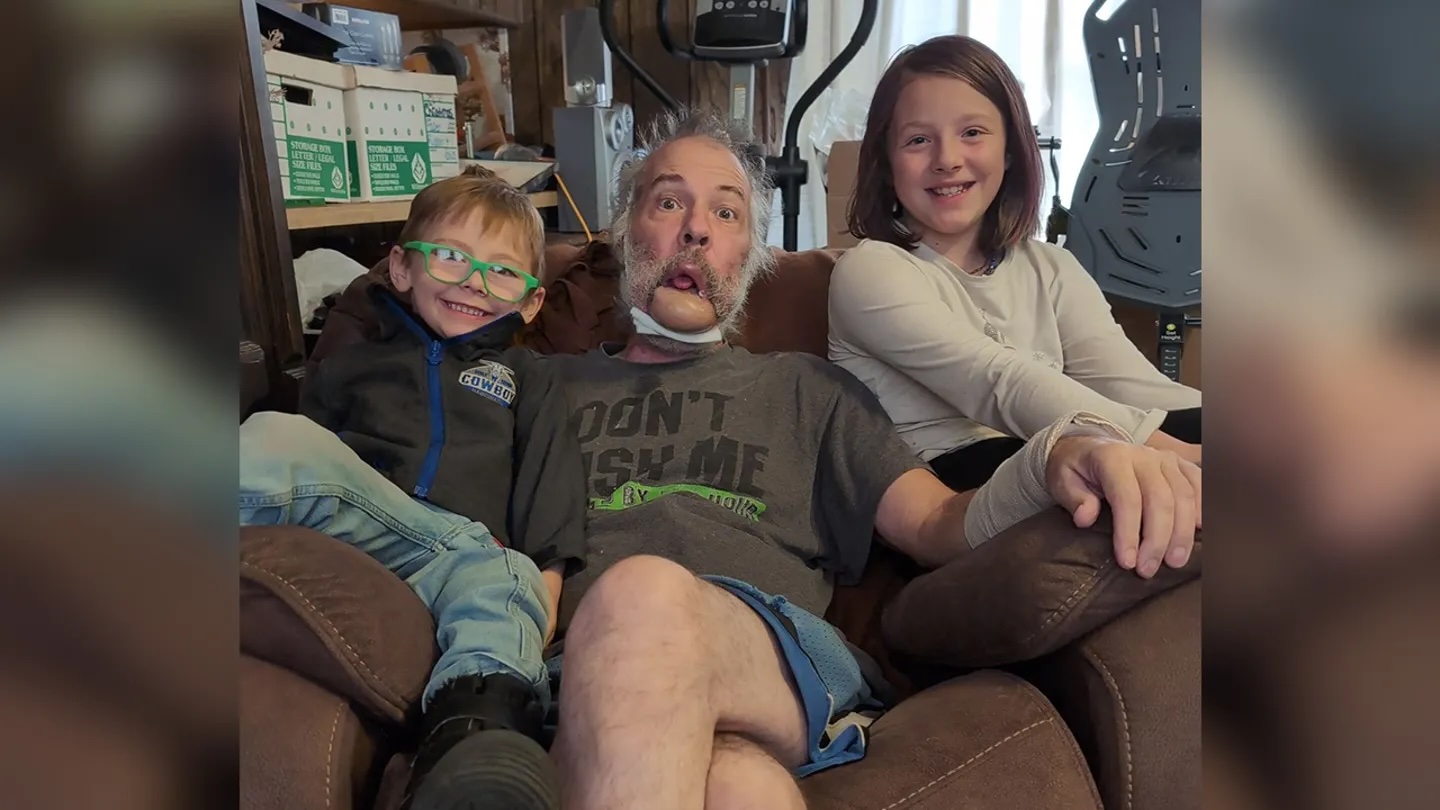 In the rugged wilderness of Montana, a brave 61-year-old man named Rudy Noorlander faced a terrifying encounter with a 9-foot-tall grizzly bear that left him with a ripped-off jaw. Despite this harrowing experience, Rudy's indomitable spirit and determination to recover have amazed his family and community.
On September 8th, while helping a father and son track a shot deer in Custer Gallatin National Forest, Rudy unexpectedly crossed paths with the massive grizzly bear. In a moment of sheer surprise, the bear attacked him, resulting in what Rudy humorously described as the "most disgusting French kiss of his life." The bear tore into his lower jaw, leaving Rudy in a life-threatening situation.
Recalling the traumatic incident, Rudy shared that the attack happened so quickly that he couldn't deploy his bear spray in time, and a misfire from his gun further complicated the situation. Desperate to fend off the bear, Rudy resorted to using his hands, but the grizzly clamped onto his lower jaw with incredible force. Despite the unbearable pain and the bear's rancid breath, Rudy valiantly fought for his life.
Miraculously, Rudy survived the ordeal, and he is expected to make a full recovery. Reflecting on the incident, he acknowledged that there were things he could have done differently to change the outcome, but he remains optimistic about the future. Supported by his family, including daughter Ashley, Rudy jokingly declared that he's going to be "like Rambo out there" in the Montana wilderness.
Despite facing one of the most challenging moments of his life, Rudy Noorlander maintains a positive and resilient attitude. Describing him as the "most positive person" she knows, Ashley praised her father's will to live and his fighting spirit. Rudy, a Montana native, owns Alpine Adventures, a snowmobile rental shop in Big Sky, and the incident has strengthened his connection with family, God, and personal growth.
With unwavering faith, Rudy believes that there is a purpose for his survival, and he plans to share his story through church devotionals and inspirational talks. He sees the attack as a turning point that has guided the rest of his life's journey.