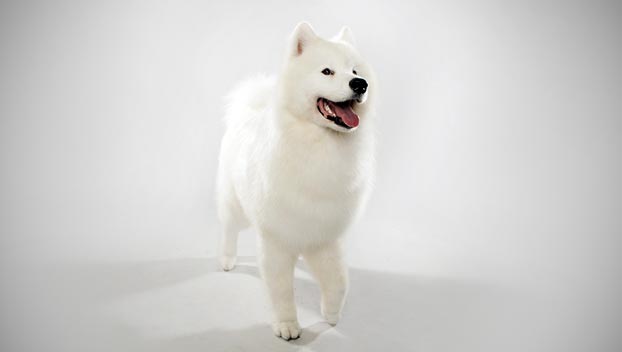 Personal Clouds- Samoyed Dogs
Many people around the country and indeed around the world are absolutely in love with the animal that is known as man's best friend- the dog. They go by many names and people love them all- dogs, doggos, canines, puppies, puppers, good bois, floofs, howlers, and woofers. Regardless of what you call them, and no matter what breed of dog you are talking about, a cute and well-behaved dog can instantly turn a bad day into a good day and put a smile on your face
However, some breeds garner special love and attention from their human companion. Some are better are defending our families and properties. Some are best-suited work helping us with work. Some are great with kids while others are best for a quieter family setup. Some like to run around and play all day. Some prefer to be laid back and lazy on the couch. Some are big and some are little. Some are plain-looking and some are very fancy. And then there are those rare breeds that seem to encompass so many groups that they stand out as a special breed all on their own, and the Samoyed breed of dog is one such example!
Samoyeds are very unique among the thousands of breeds of dogs because, you see, they often remind people of clouds. All it takes is one look at a Samoyed to see where that comes from. It doesnt take a lot of brains to see how soft and white and fluffy this breed is and how cloud-like they truly are!
They are gentle giants and are great pets to have as part of the family. The American Kennel Club talks about the Samoyed breed and calls them a very adaptable, family-oriented, energetic, friendly, and surprisingly gentle breed. This is why the attention surrounding this breed has taken off in recent years as more and more people are discovering this gentle and gorgeous breed and are finding out for themselves how much fun it can be to have a living floof ball in the home.
While they may look like a cloud and even feel like one with their soft fluffy coat of fur, this breed makes for a very big cloud! Samoyeds can reach a height of almost two feet at their shoulder when they are standing on all four, and the average weight for a full-grown male is between 65 and 70 pounds.
They are also a very active and energetic breed of dog, and they can extremely social with people in gnarly but particularly so with their family. They often want to be right with you, in tour lap, or at your side, loving to get hugs, and pets, and belly rubs. When you make a Samoyed dog part of your family, you best plan to spend the majority of your free time going for walks, playing in the yard, and engaging with them in the home. These dogs may closely resemble the clouds that lazily drift along in the sky on a sunny day, but they are a far cry from being lazy couch potatoes!
The only real drawback to these floofy clouds is the extent to which they shed. If all your clothes are black or your fanciest dresses and suits are darker colored then you may have some issues with the white hair that will ultimately end up everywhere. Their thick white coats protect them from cold temperatures which is what they were bred for as an original working-class dog for northern climates. It also means that these double-coated dogs shed all year long- and the shedding gets even more prolific when the summer heat kicks in. Also, people who have severe allergies to dander may find that the prolific spread of the fur around the house might be too much for their immune system to handle.
For most people, however, dealing with the vacuuming and cleaning of hair is a small price to pay to have your own personal cloud to hug and snuggle anytime that you want!
Good Samaritan Saves Four Kids After Witnessing Car Plunge into River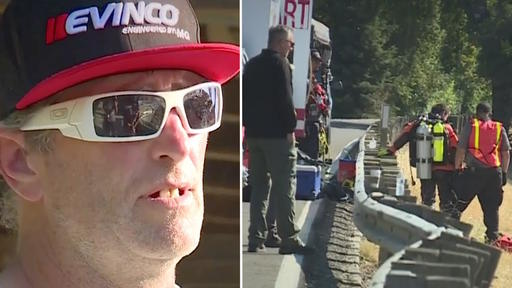 It was an average evening for Harrell Fischer who was working on his boat one night in Sacramento, California. Suddenly he heard gunshots. Like out of a movie, he watched in awe as a car sped by and crashed into the river.
Immediately, Harrell and his friend jumped in the boat to rescue the passengers. The second he opened the car door, a child's face was staring back at him, followed by little hands reach out to him. He reacted immediately after realizing four children, ages two-to-six, were trapped in the sinking car.
Thankfully, Harrel and his friend were about to rescue all four devasted children, who were in shock, from the freezing water. The boy who Harrell saved first said, "He killed my mom."
There is a twist in the story. Before the car plunged into the river, the mother of four was shot in the head and killed instantly by the father. After the car crashed into the Sacramento River, the father exited and refused to help Harrell and his friend save the children.
The shooter in the crime is 27-year-old Mendiko Cuarzo who was sitting in the passenger seat when an argument ensued. The conversation became heated and he shot the 23-year-old mother. Mendiko is the father of three of the four children. The shooting caused the vehicle to run off the road and into the river.
This experience was incredibly traumatizing for the children. In addition to watching their mother be murdered while driving, they must deal with that loss. Also, their father will now go to prison so these children will be without either parent.
Harrell Fischer has mixed emotions of being at the scene. He is glad that he was there to save the lives of the children but also not happy he had to bear witness to the murderous situation and neglect from the father.
Investigators continue to look for motives in the killing. Cuarzo has previous convictions including illegal possession of a firearm.
Since the beginning of the Covid-19 pandemic, the country has witnessed a sharp increase in gun violence. The number of gun-related deaths has been trending upward when compared to the same period from 2019 as the peak of the virus continues.
The economy has seen an unprecedented increase in gun sales and, when combined with social isolation and economic distress, the country's long-standing gun violence crisis is intensifying. The murder of these four children by Cuarzo is the latest representation of this issue.
The Covid-19 pandemic has highlighted weak gun purchase and access laws allowing guns to fall into the hands of those with ill-intent. The pandemic also further emphasizes the structural inequity of the nation. The virus is putting vulnerable populations, such as children, women, and communities of color, at high risk.
The resulting impact has been lethal and devastating to local communities but also identifies that through policies, laws, and programs, citizens can remain healthy and safe in the future.
In addition to the increase in gun purchases, domestic violence is spiking due to the prolonged financial strain on middle and lower-income households. This leaves domestic violence victims trapped with abusive partners, many of whom have easy access to guns. Having access to a gun makes it five times more likely that an abuser will murder his female victim.
These troubling statistics indicate that there is a need for quick political action on proven programs and policies to keep families safe during these times. Some of the focal points must be a reassertion of the federal regulation of ghost guns, enact Extreme Risk laws, raise awareness of firearm storage practices, and increase funding for gun violence programs.