"Perfect" Parenting Should Not Be the Goal According to a Heartwarming Story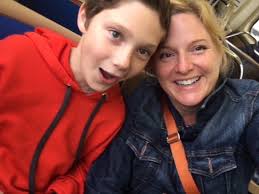 There are plenty of parents out there who are trying to be as perfect as possible. Furthermore, when they see images suggesting what "perfect parenting" should be, they often feel guilty. For one mom, she feels that this is wrong. SHe gave birth to twins and was having trouble figuring out how to parent two kids at once. How should she feed them? How should she care for them? How should she raise them? In her mind, she was having issues because she felt like there was only one right answer to this question. This led to a mental spiral that she was having trouble pulling herself out of.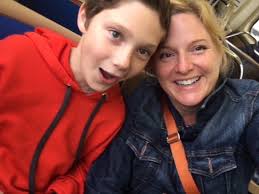 She says that the media gives mothers and parents everywhere the impression that there is a right and a wrong way to parent. She believes that there is a "suburban dream" that involves a white picket fence, a dog, two parents, and a lot to keep up with. As a mom who is divorced and yet has three children, she felt like she was going to have a hard time reaching the goals that the media pushes her to accomplish. As a result, she felt like she was never going to be the "perfect" parent and that her kids were going to end up suffering as a result. This caused her to feel tremendous guilt. This is wrong.
She was feeling guilt. She was feeling shame. She was afraid for the future of her children. Then, she realized that this wasn't right. She didn't see those same emotions reflected in her children. They didn't fit the picture of her family. As a result, she realized that it was the media's version of perfect parenting that was wrong, not her own parenting style. After all, her children were happy, cared for, and loved. They were successful children. In the end, what is best for her children is whatever makes them happy. This might involve sports. This might involve music. This might involve spending time with other family members and friends. If her kids were happy, then she was doing a good job as a mother. She was already the best mother she could be. It didn't matter what anyone else, including the media, thought of her and her children.
She admits that their lives are nothing like what they thought they might be. Nobody enters into marriage planning on getting divorced; however, just because she is a single mother doesn't mean that she cannot be successful. That is what she wants everyone else to learn from this scenario. Her family is filled with people who are thinkers, creatives, and unabashed dreams of being different. There is nothing wrong with being different. This includes the people in the family as well as the family itself. Just because her family doesn't fit what the media thinks is the perfect parenting style doesn't mean there is anything wrong with it.
In the end, she knows that her family is happy together. They like to come together, celebrate special occasions, and enjoy each other's company. They like to play sports. They like to play games. Most importantly, they love each other. In the end, this mother knows that she is never going to live up to what the media says is the perfect style of parenting. She also now knows that there is nothing wrong with that. Ultimately, both she and her family are going to be better off with this realization. She wishes that all of the other mothers and parents out there would feel the same way.
Family Adopts an Enormous Puppy Who Is Compared to a Hippo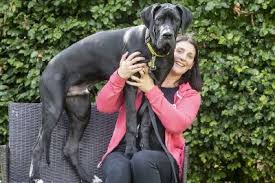 There is a saying that dogs are a man's best friend. There are countless individuals and families out there who are looking to share their love with a dog. One of the biggest questions people face when they are thinking about adopting a dog is the type of breed they would like. There are so many great options to choose from that it can be hard to make a decision. One couple in the United Kingdom decided to go with the biggest puppy they could possibly find.
This couple had been looking for a new dog for a long time. They already have four dogs at home but were ready for another. They were waiting and not sure if they would ever get the call that there was a dog waiting for them. Eventually, they got the call. There was a 5-month old puppy at the shelter who was looking for a new home. The animal had been surrounded by its previous owner who was no longer able to take care of the puppy. He was surrendered to the local shelter. The couple was so excited. They rushed down to meet the puppy.
They were utterly shocked by what they saw. They couldn't believe the dog they saw was still a puppy. Their eyes locked with a Great Dane. It was love at first sight. It turns out this puppy also happens to be the largest puppy in the entire country! The couple couldn't believe their luck!
The puppy was already towering at 6 feet tall. he also weighed in at 95 pounds. For comparison, this is more than most baby hippos! The owners were shocked to learn all of this information about a puppy that was going to be theirs. The shelter even told the couple that as the dog grows up, he might even get bigger. His size has the potential to double, which is quite absurd to most; however, this is exactly what happens with Great Dane puppies. The couple was so excited and started to love on him immediately.
The couple is already happy at home with their new family member. They say that the puppy has a big heart to match his enormous size. His heart is every bit as big as he is. He is playful and gentle at the same time. He is a joy to have around the house. The couple also knows that they don't know what's going to happen as he continues to grow up. The dog is only going to get bigger, so the couple has taken it upon themselves to try to safeguard some of the fragile items around the house.
Furthermore, the family also four other dogs they need to take care of in addition to the Great Done. The family also has a beautiful Dogue de Bordeaux, two separate Chinese crested dogs, and a gorgeous French bulldog. The family has said that the dogs still get along well. The dogs were a bit nervous at the size of the new puppy at first; however, they get along great now. The family is so excited to have a full house and there is plenty of love to go around.
The family also posts videos of what life is like with their new gentle giant as well. The walks can be quite entertaining as the family works to manage all of the dogs at once. This is a perfect example of the joy a dog can bring to the lives of people. What a beautiful family of dogs.