"Perfect" Parenting Should Not Be the Goal According to a Heartwarming Story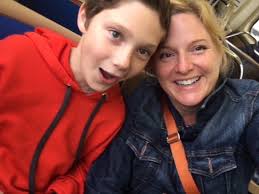 There are plenty of parents out there who are trying to be as perfect as possible. Furthermore, when they see images suggesting what "perfect parenting" should be, they often feel guilty. For one mom, she feels that this is wrong. SHe gave birth to twins and was having trouble figuring out how to parent two kids at once. How should she feed them? How should she care for them? How should she raise them? In her mind, she was having issues because she felt like there was only one right answer to this question. This led to a mental spiral that she was having trouble pulling herself out of.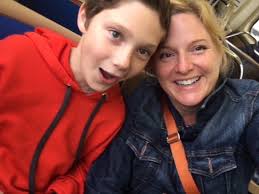 She says that the media gives mothers and parents everywhere the impression that there is a right and a wrong way to parent. She believes that there is a "suburban dream" that involves a white picket fence, a dog, two parents, and a lot to keep up with. As a mom who is divorced and yet has three children, she felt like she was going to have a hard time reaching the goals that the media pushes her to accomplish. As a result, she felt like she was never going to be the "perfect" parent and that her kids were going to end up suffering as a result. This caused her to feel tremendous guilt. This is wrong.
She was feeling guilt. She was feeling shame. She was afraid for the future of her children. Then, she realized that this wasn't right. She didn't see those same emotions reflected in her children. They didn't fit the picture of her family. As a result, she realized that it was the media's version of perfect parenting that was wrong, not her own parenting style. After all, her children were happy, cared for, and loved. They were successful children. In the end, what is best for her children is whatever makes them happy. This might involve sports. This might involve music. This might involve spending time with other family members and friends. If her kids were happy, then she was doing a good job as a mother. She was already the best mother she could be. It didn't matter what anyone else, including the media, thought of her and her children.
She admits that their lives are nothing like what they thought they might be. Nobody enters into marriage planning on getting divorced; however, just because she is a single mother doesn't mean that she cannot be successful. That is what she wants everyone else to learn from this scenario. Her family is filled with people who are thinkers, creatives, and unabashed dreams of being different. There is nothing wrong with being different. This includes the people in the family as well as the family itself. Just because her family doesn't fit what the media thinks is the perfect parenting style doesn't mean there is anything wrong with it.
In the end, she knows that her family is happy together. They like to come together, celebrate special occasions, and enjoy each other's company. They like to play sports. They like to play games. Most importantly, they love each other. In the end, this mother knows that she is never going to live up to what the media says is the perfect style of parenting. She also now knows that there is nothing wrong with that. Ultimately, both she and her family are going to be better off with this realization. She wishes that all of the other mothers and parents out there would feel the same way.
These Hermit Crabs Will Blow Your Mind With Stunning Natural Ritual.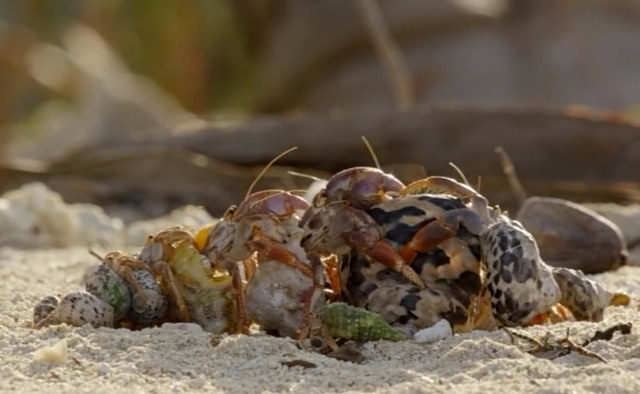 If you are like most people then you are likely fascinated with the ocean and all the creatures inside it. While we can talk forever about massive whales, scuttling squids, and scary sharks, we'd rather highlight a cute little crustacean known as the hermit crab. Now, you've likely heard of the hermit crab and, perhaps, you even know what it looks like. As a member of the superfamily known as the Paguroidea, hermit crabs manage to stand out all on their own. In fact, after learning about this natural ritual that hermit crabs complete, you might even want one of your own!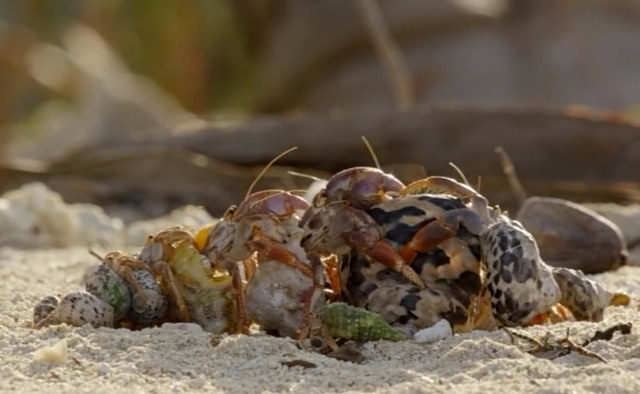 In a post shared on Facebook by a user named Melody Flowers, it was revealed that hermit crabs are always looking for bigger shells to live in. While you probably knew this already, what you didn't realize about this ritual is far more fascinating. According to the post, which has since been backed up by other scientific journals, hermit crabs like to line up next to shells that happen to be too big for them. Hermit crabs can wait for up to eight hours for another crab to come along and try the shell out. Why do these crabs wait next to shells that are too large for them? As it turns out, the first hermit crab is simply waiting for the second crab in line to discard its shell.
So we outlined a natural ritual that hermit crabs undertake when finding a new home. Why is this so fascinating? While you may have summoned up an image of two hermit crabs swapping shells, that isn't entirely accurate. As the second crab lines up behind the shell, more will come to follow. Before long, observers would be able to watch as dozens of hermit crabs all trade shells with one another to ensure that everyone has a comfortable home to live in. The smallest shell of the bunch gets left behind while the shell that started the queue will go to the largest hermit crab of the lot. That's pretty amazing, isn't it? The coordination and cooperation that these hermit crabs have to deploy is nothing short of impressive. If only humans could get along so well when it comes to making to sure everyone is comfortable and safe within their home.
Even though hermit crabs will work together in order to find homes, they are still a competitive species. Gastropod shells can become a limited resource due to a variety of natural and unnatural factors, such as climate change and pollution. When hermit crabs are of a similar size, they are more competitive and violent with one another. When hermit crabs vary dramatically in size, there are more resources available for every member of the group. Hermit crabs are a fascinating sort of creature because they can come in varying sizes with a lifespan ranging between 12 and 70 years. The next time that you see a hermit crab, make sure it has the perfect shell to call home. Maybe it will remember you a couple of decades later!