"Perfect" Parenting Should Not Be the Goal According to a Heartwarming Story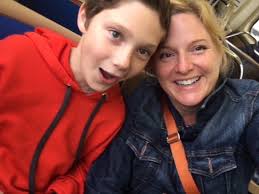 There are plenty of parents out there who are trying to be as perfect as possible. Furthermore, when they see images suggesting what "perfect parenting" should be, they often feel guilty. For one mom, she feels that this is wrong. SHe gave birth to twins and was having trouble figuring out how to parent two kids at once. How should she feed them? How should she care for them? How should she raise them? In her mind, she was having issues because she felt like there was only one right answer to this question. This led to a mental spiral that she was having trouble pulling herself out of.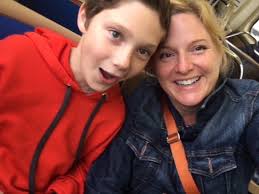 She says that the media gives mothers and parents everywhere the impression that there is a right and a wrong way to parent. She believes that there is a "suburban dream" that involves a white picket fence, a dog, two parents, and a lot to keep up with. As a mom who is divorced and yet has three children, she felt like she was going to have a hard time reaching the goals that the media pushes her to accomplish. As a result, she felt like she was never going to be the "perfect" parent and that her kids were going to end up suffering as a result. This caused her to feel tremendous guilt. This is wrong.
She was feeling guilt. She was feeling shame. She was afraid for the future of her children. Then, she realized that this wasn't right. She didn't see those same emotions reflected in her children. They didn't fit the picture of her family. As a result, she realized that it was the media's version of perfect parenting that was wrong, not her own parenting style. After all, her children were happy, cared for, and loved. They were successful children. In the end, what is best for her children is whatever makes them happy. This might involve sports. This might involve music. This might involve spending time with other family members and friends. If her kids were happy, then she was doing a good job as a mother. She was already the best mother she could be. It didn't matter what anyone else, including the media, thought of her and her children.
She admits that their lives are nothing like what they thought they might be. Nobody enters into marriage planning on getting divorced; however, just because she is a single mother doesn't mean that she cannot be successful. That is what she wants everyone else to learn from this scenario. Her family is filled with people who are thinkers, creatives, and unabashed dreams of being different. There is nothing wrong with being different. This includes the people in the family as well as the family itself. Just because her family doesn't fit what the media thinks is the perfect parenting style doesn't mean there is anything wrong with it.
In the end, she knows that her family is happy together. They like to come together, celebrate special occasions, and enjoy each other's company. They like to play sports. They like to play games. Most importantly, they love each other. In the end, this mother knows that she is never going to live up to what the media says is the perfect style of parenting. She also now knows that there is nothing wrong with that. Ultimately, both she and her family are going to be better off with this realization. She wishes that all of the other mothers and parents out there would feel the same way.
Cat Takes a Ride Among the Boxes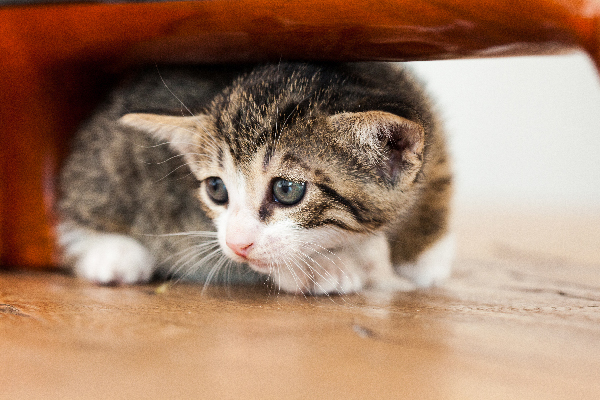 If you've ever owned a cat, you've observed the peculiar affinity cats have toward boxes. There are several reasons people love cats. They're affectionate, cute, soft and generally low-maintenance. For an average family cat, the monthly expense is approximately $100. You could lower that expense by replacing fancy cat toys and play-houses with empty cardboard boxes.
The comfort and security cats find from lounging in cardboard boxes went a little too far for Millie McMahon's adventurous cat Trixie. Trixie, like most cats, loves empty boxes. This worked out great for Millie when she was preparing to move from Boston to San Francisco. All the empty cardboard boxes around the house kept Trixie entertained and out from under foot while Millie packed her house.
As the moving truck retreated from Millie's driveway, Millie let out a deep sigh of relief. Only a few essential items remained, which Millie would pack in her car for her own trip across the country. Trixie was one of those "items", except Trixie was nowhere to be found. Millie waved it off as Trixie just being skittish about the packing and the movers, and her world being in disarray.
Trixie didn't show up the next day either. Or the next. Millie began feeling worried. She couldn't leave for California without her cat.
Meanwhile, traveling across the country in a moving truck, was Eddie. Eddie was no stranger to driving trucks. He found comfort in the humming of the wheels on the highway as he ambled along his route. He found it meditative.
Eddie lost his meditative mood on the second day of his drive. On day two he woke from his motel, showered, ate breakfast and settled into the driver's seat. Shortly after, as he rolled down the highway, he started to hear an odd squeaking noise. At first, he thought he was imagining the occasional soft mewing. By the end of the day he found it maddening. He ruled out engine issues after checking under the hood. He decided it had to be something in one of the boxes. The boxes, however, were too tightly and perfectly packed to unload and investigate. He'd have to just live with the unnerving noise.
Eddie finally arrived at Millie's new house and began unpacking his truck. At the back of the moving truck, among a shelf of blankets, shone a pair of glowing yellow eyes. Eddie was startled to see the eyes.He was even more shocked when the cat to whom the eyes belonged jumped from the blankets and onto Eddie's chest. Instinctively Eddie caught the cat and held him. This is the source of the three days' noise!
He held the cat as he walked to the cab of his truck, not knowing where the cat came from or what he was going to do. He just sat and looked at the cat, as the cat stared back at him, purring. He poured water into his coffee cup and thought how hungry this cat must be. He made a short trip to the corner market for some kitty food. As he opened the truck door, Trixie jumped out and ran quickly behind the building. Eddie couldn't see where the cat went.
Eddie returned to Millie's house to be sure it was secured, knowing Millie wouldn't be arriving for a few days. It was there that he spotted Trixie, sitting inside, in a sunny window!
Eddie called the number that Millie had given him, for use in the event of an emergency. Millie was relieved to hear that Trixie had been found. Eddie left enough food and water for Trixie. Millie could now embark on her own trip to California knowing that her cat was safe "at home".