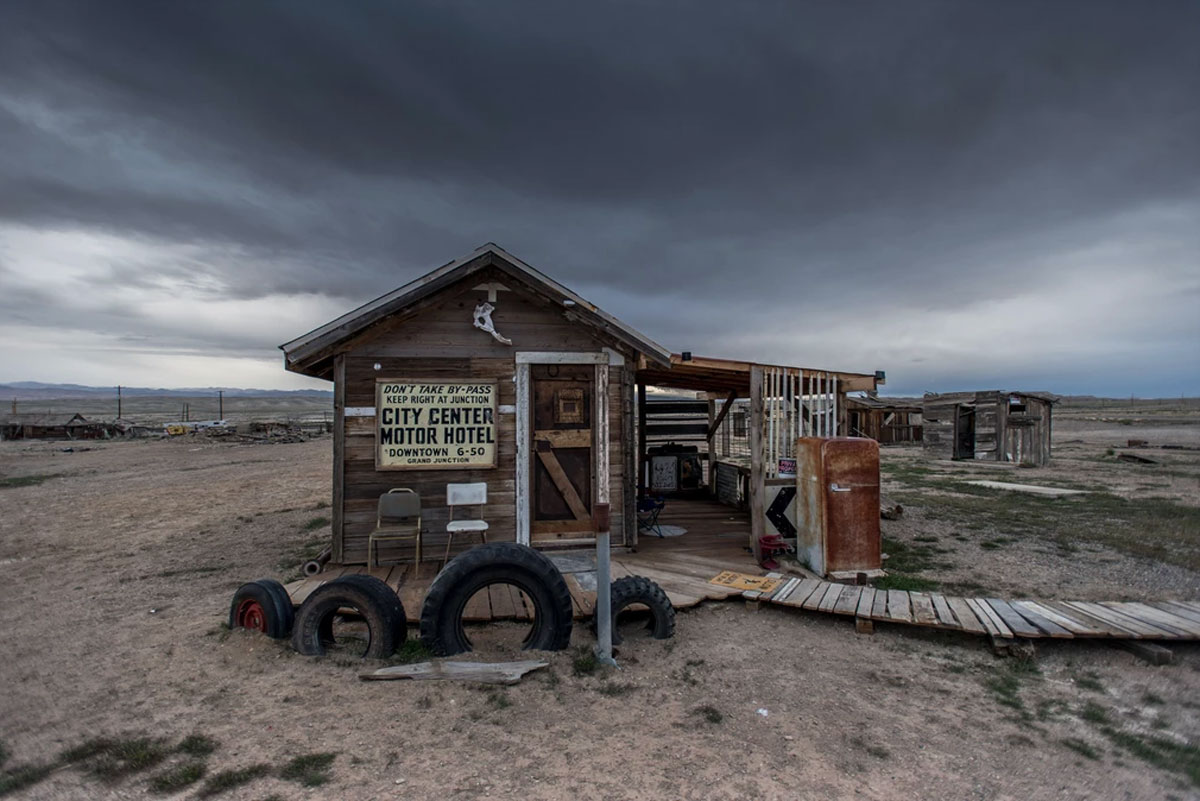 One Woman Turns a Ghost Town Into an Artists' Retreat
The Beginning and End of Cisco
Cisco, Utah, started out in the 1880s as a saloon and water-refilling station for the railroad. As time passed, more visitors came, and businesses sprung up around the original structure, including hotels, stores, and restaurants. Cattle ranchers and sheep herders took advantage of the resources there, there was sheep shearing, and oil and natural gas were discovered. Once the steam locomotive was discovered, the town started to die, and Cisco finally lost relevance after Interstate 70 was built, bypassing Cisco and taking away any reason for people to even pass through.
With no permanent residents, vandals came in and acted as vandals do. Even though there were many historical artifacts left over, the vandals destroyed many of those. Sometimes migrants go through trying to extract the shale oil deposits. A passenger train goes through Cisco, but there is no scheduled stop. Cisco became a ghost town.
Eileen Muza Had a Dream
Eileen Muza was a visual artist who had no real connection to Cisco. However, she became fascinated with the area during her travels and spoke to the owner. She took the brave and very unusual step of buying the town, for what she claims was the price of a used vehicle. Then she lived there with only her dog Rima while she worked on making her dream a reality.
As an artist, Eileen saw the potential in the area. The atmosphere and the scenery were just part of what made her think that this would be the perfect place to have an artists' colony. Her plan was to take what had essentially become a ghost town and turn it into a self-sufficient community where a group of like-minded people could work together toward the same goals.
Making the Necessary Changes
Cisco has dry, hot days and cold nights because of its position in the Mojave Desert. Because of its placement, the area still has no running water even after her renovations. In just a couple of years, Muza set up outdoor toilets and kitchens. She repaired windows and made other improvements to make the area livable again. Her little community even has electricity and WiFi now. Tourists from around the country once again see Cisco as a viable place to check out when making out tourist routes.
Home of the Brave
Eileen Muza's real dream project was the artist residency, which she calls Home of the Brave. The program itself offers a month-long program twice every year, one in September and one in May, and comes with a $500 stipend for the Artists in Residence. Runner Up Artists can live and work there for up to 3 weeks but do not receive a stipend, and Contributing Artists work there during the off-season. The program is supported mostly by donations. Home of the Brave also gets funding from Airbnb guests who visit. Artists can live, work, and make art in the community.
From ghost town to artist residency — this is a story that could only have come from someone who was passionate about creating art. Anyone who visits becomes a part of this dream. The world is better off for having people who see something other people have seen but can imagine its possibilities.
50 Years Later – A Vietnam War Surgeon Meets A Previous Patient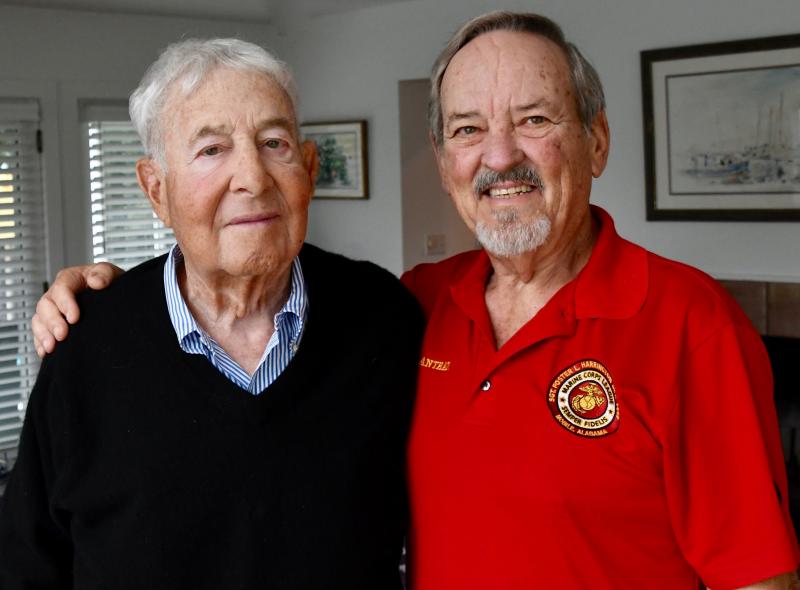 Mayer Katz has seen a lot in the world, and the Vietnam War was no exception. Like many in his time, he found his medical training critical for not just healing wounds, Katz was also essential at saving lives as well. That initial service was captured in more than just actions, however. As it turned out, Katz's work was also captured in photography.
The place was a city named Hue and the year was 1968. The location was a battlefield as U.S. marines were fighting a bloody battle to reverse the Tet Offensive and take back the city from the Viet Cong who had snuck in en masse the night before. It was ugly, house-to-house, close quarter fighting costing thousands of lives for every inch. Along with the soldiers, journalist photographers were risking their own lives capturing images. One of them turned out to be a wounded marine being given first aid on top of a tank, and the photograph was captioned as well, identifying the hurt soldier. As it turned out, however, Katz had worked on that particular marine.
Katz didn't know it right away. In fact, it took 50 years later for Katz to realize the connection while going through a vivid history book with the same photographs taken back in Hue. And, on the bottom of the particular one with the wounded marine on the tank, Katz saw the name in the caption: A.B. Grantham. That name rang a bell, and Katz went back to his medical records, meticulously kept for every surgery he worked on. And there it was, A.B. Grantham's surgery in the 22nd Surgical Hospital, at the Hue airbase on February 17 of the same year, 1968. Katz's records also had all of the medical details, functioning as a logbook of the surgery, just like he did for every other one performed before and after.
Grantham remembered the wound he got in Hue. In his own words, the bullet went in him with the same sensation as a red-hot poker being stabbed in his chest. Grantham's fortune was crafted by the fact that he had fellow marines right next to him that could drag Grantham to safety and first aid. Using whatever was available, cigarette wrappers, napkins and leftover bandages, they plugged the wound and kept Grantham's critical blood flow in his body more than was leaking from the wound. That initial work kept Grantham alive long enough to get to the Hospital, and that's where Katz did his magic. A captain at the time, Katz didn't always save every soldier that came his way, but Grantham was going to be a point on the right side of the picture.
Katz also had the benefit that his patient was in top form and health too. That typically makes a difference in trauma recovery as well. It took hours, 10 blood units, and part of a lung, but Katz was able to save Grantham. The marine went on to live, get married, have kids, get divorced, get married again and start a business. And he survived PTSD as well from the war. Katz gave Grantham that chance to keep going.
Long story short, the photograph from 50 plus years earlier ended up connecting them again. Katz's daughter reached out the photographer, who then connected Katz and Grantham. As the marine put it, Katz was finishing a surgery followup, just a few decades later. Today they give each other garbage about their favorite football teams, which is probably a lot better than trading bullets and bandages.